Are you ready to take your customer support to the next level? Then live chat can be the answer you are looking for – especially since it's what successful businesses are using right now.
In this article, we'll explore live chat implementation and share some essential steps to do it successfully. But before we dive into the nitty-gritty of live chat implementation, let's clear up any doubts you might have. Is live chat worth it? Why not just stick to the good ol' email and phone support? Well, look at it this way: live chat has become the go-to channel for customer support. It's a quick and convenient way to assist your customers in real time.
Compared to other communication channels, live chat is relatively faster. It usually takes only a few seconds to respond when customer support agents are available. Due to its speed and convenience, live chat users report above 80% satisfaction rate and rate their experience a 9 out of 10. On top of that, it is also an effective tool to gather new leads. On average, live chat can identify around 30 new leads per day.
Now that you know some statistics, let's get down to business. What should you consider before implementing live chat? What steps are essential for effective implementation? Are there any best practices to follow after the implementation? If you have all these questions on your mind, don't worry! We've got you.
We're going to explore the whole spectrum of live chat implementation. This includes what you need to think about before you start, key steps for an effective chat rollout strategy, and the best practices to keep in mind once you're up and running. Plus, we'll also delve into real-life case studies of businesses that have successfully put live chat to work and seen great results. So, let's get started!
Preliminary measures to take before implementing live chat
Before diving headfirst into the implementation of live chat, there are some basic steps you should take to set yourself up for success. Let's explore these preliminary measures one by one.
Understand your audience's needs
First things first, you need to put yourself in your customers' shoes. What kind of customer support do they expect? Do they prefer quick and concise answers or more in-depth explanations? By understanding their needs, you'll be able to provide them with a seamless live chat experience.
Choose the right live chat software provider
When it comes to live chat software providers, you want to choose one that fits your business like a glove. Also, consider selecting a chat tool that can easily integrate with systems you are already using in your day-to-day operations. It's all about finding the perfect match.
For example, LiveAgent is one of the leading live chat providers that offers a wide range of features and integrations to take your customer support to the next level. It offers a customizable chat widget, automated responses, and even agent performance monitoring. It's all about what your business and customers need, so be sure to do your research and choose wisely.
Establish clear guidelines and KPIs
KPIs, or key performance indicators, are important to understand the goals you want to achieve in your business. So, even when it comes to live chat implementation, clarity is key. Set KPIs to measure the success and establish which metrics you are going to measure. Are you aiming for faster response times? Or do you want higher customer satisfaction rates? This will help you shape your live chat strategy. Also, don't forget to establish clear guidelines for your customer service team, define response times, or any specific protocols they should follow.
Prepare your support team
Live chat is not just about technology. It's also about the people behind it. Your customer support team is a crucial part of your customer service operations. Therefore, it's essential to adequately prepare them for a change like this by providing proper training and a structured onboarding process. It will equip them with the knowledge and skills that are needed to handle live chat effectively.
Create a stunning live chat design
This may seem like a minor detail but it is still an important step that shouldn't be overlooked. You want to make sure that you create a chat window that is eye-catching but still aligns with the rest of your website. Customize it to seamlessly blend with your brand's aesthetic while ensuring it stands out on the page, enticing users to click on it.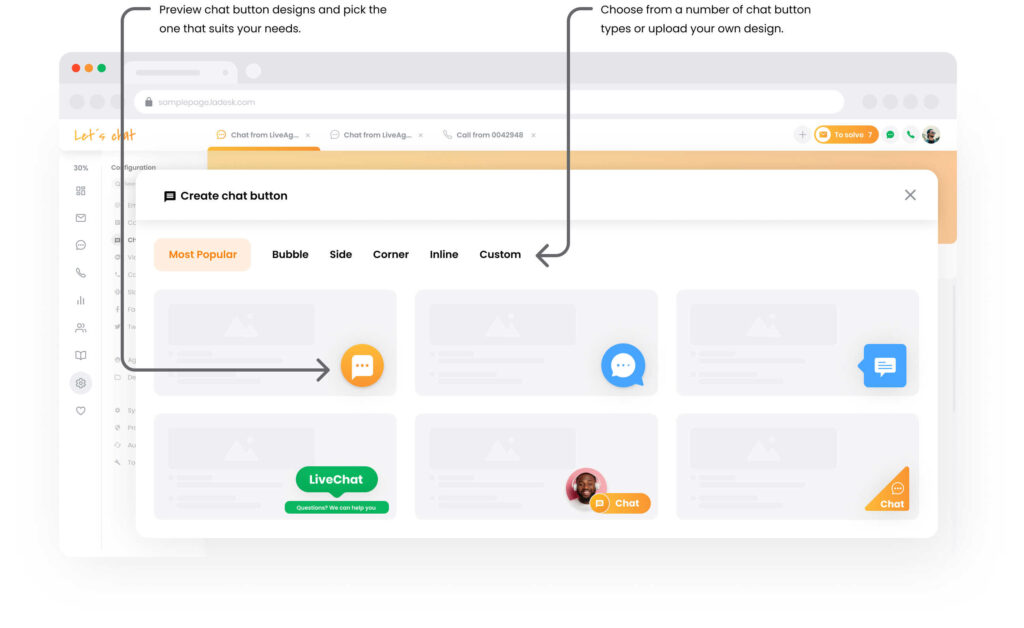 Test, test, test
Last but not least, before releasing live chat on your website and to your customers, make sure to test it properly and ensure it's functioning smoothly. You can even role-play various customer scenarios with your support team because even if you think you are all set, there could be some technical problems that could ruin the first customer experience with your live chat. Identifying and addressing any potential issues in advance during the testing stage can make the official launch smoother.
7 essential steps for effective live chat implementation
Now that you have taken some preliminary measures, it's time to look at some key steps to take for effective live chat implementation. Look at these steps as building blocks that will create a steady foundation for a seamless experience.
Make a schedule for your live chat support team
The live chat support team is ready at a moment's notice to swoop in and save the day by assisting your customers and finding a resolution to their issues. But in order for them to do so, they need a schedule. Map out shifts and allocate resources effectively to ensure you have enough coverage during peak hours. By strategically scheduling these shifts, you'll be able to provide timely support to your customers without burning out your customer service agents.
Handle chat demand fluctuations
Chat demand changes all the time. One minute it's calm and steady, and the next you are bombarded with customer inquiries. To successfully navigate these fluctuations, you need to be prepared. Flexibility is key. Prepare a plan of action to quickly increase or scale down your live chat team as needed. This will ensure that your customers never feel like they're overlooked and left without help.
Maintain a consistent schedule
Consistency is the secret of successful live chat implementation. Imagine if your favorite coffee shop had unpredictable opening hours. It would be quite frustrating, right? The same goes for live chat customer support. Maintaining a consistent live chat schedule will help you build trust with your customers because they'll know when they can reach out to receive instant support.
Streamline chat routing and categorization
How can you ensure a smooth and seamless experience for both your customers and your customer service representatives? The answer lies in streamlining chat routing and categorization. By implementing routing rules, you can automatically route chats to the most appropriate agent based on their skills or expertise. This helps to eliminate unnecessary transfers and reduce wait times, ultimately resulting in faster and more accurate resolutions.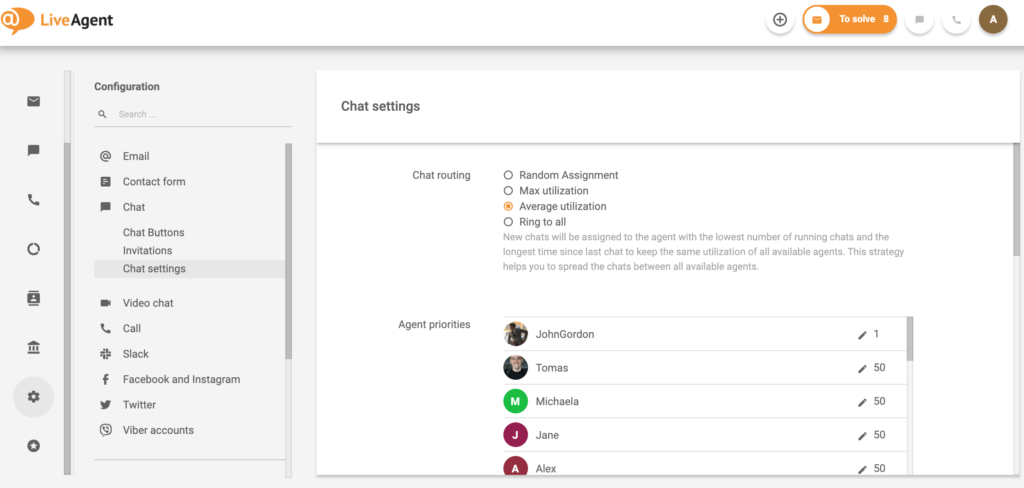 Use proactive chat invitations
Don't wait for your customers to reach out for help. Try to be proactive and invite them to a chat conversation. Proactive chat invitations can boost engagement with your website visitors in real-time and offer assistance before they even ask for it. Develop a strategy by identifying areas on your website where user experience and usability fall short.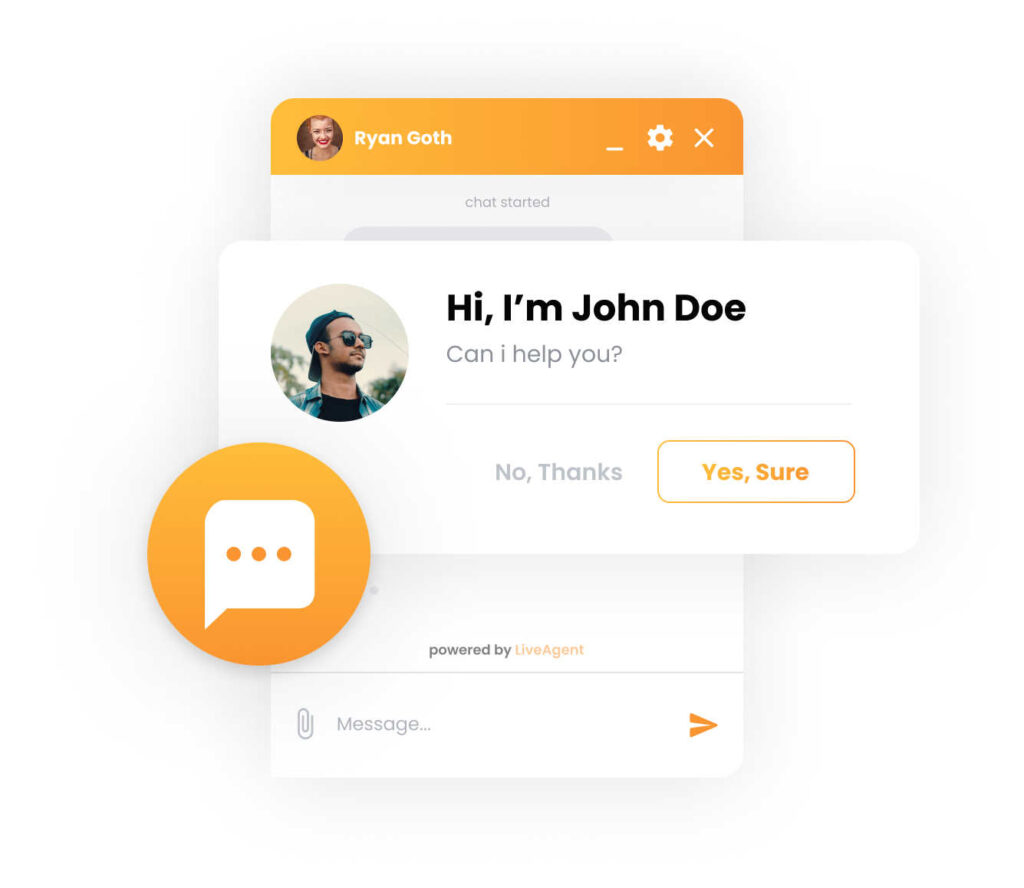 Focus on enhancing these aspects to improve overall user satisfaction and achieve your live chat objectives. Ask yourself questions like which pages convert the most customers. When do they abandon their carts? Answers to these questions are hidden in your website analytics. Find the answers and decide when and where to interact with customers to reduce cart abandonment and increase conversion rates.
Monitor and analyze live chat performance
Remember, you can't improve what you don't measure. Keep an eye on key metrics such as response time, satisfaction rates, or chat volume to identify areas for improvement. Constantly check the analytics provided by your live chat software to gain insights and make data-driven decisions that optimize the customer experience.
Integrate chatbots for 24/7 support
We live in a world where customer service never sleeps. Integrating chatbots into your live chat can provide round-the-clock support. Chatbots can handle simple tasks, provide instant responses, and even assist with order tracking or account updates.
How to avoid pitfalls in live chat implementation
Even though live chat offers many benefits and has the potential to revolutionize your customer support, it has its pitfalls that you should be aware of. It is essential to ensure smooth and successful implementation, so let's explore some of the most common ones and discuss how to steer clear of them.
Inadequate training
If your agents aren't equipped with the necessary knowledge and skills to handle live chat interactions, it can lead to a negative customer experience. How do you avoid this? Invest in comprehensive agent training, and provide guidance on effective chat communication, product knowledge, and problem-solving techniques. Make sure to also assess their performance, provide constructive feedback, and offer ongoing support as needed.
Slow response times
Customers expect quick responses. That's just the way it is. Slow response times cause frustration and even customer abandonment. To avoid it, set clear expectations for response times and ensure that you have enough agents during peak hours.
To be even more efficient, set chat routing strategies to streamline customer inquiries and assign them to the most relevant and available agents. You can take it even further and consider using chatbots to provide instant responses and assist with basic queries, ensuring that customers are never left waiting for too long.
Lack of personalization
Live chat is an excellent opportunity to provide a personalized customer communication experience. However, failing to do so, can lead to a generic and impersonal support experience. Encourage your agents to use the customer's name, reference previous conversations, and tailor their responses based on the specific needs.
Insufficient integration with other support channels
Neglecting to integrate live chat with other customer support channels such as email, social media, or phone, can result in disorganized customer experiences and missed opportunities for efficient resolution.
To overcome this, integrate live chat software with your existing customer support tools and platforms. Use a centralized dashboard that allows agents to access relevant customer data from various channels, providing an overview of each customer's interaction history.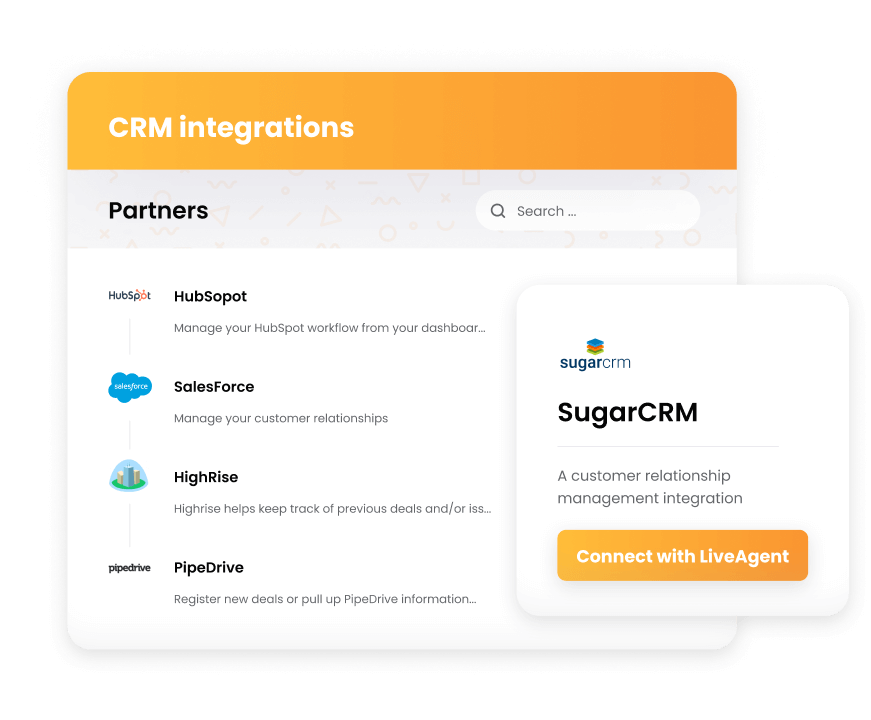 Lack of continuous improvement
However, the journey doesn't end with the implementation. Failing to continuously evaluate and improve your live chat strategy and performance can hinder your ability to meet customer expectations and adapt to their changing needs. Regularly analyze customer feedback, chat metrics, and agent performance data to identify areas for improvement and adjust your strategy accordingly.
Why is it important to test live chat implementation first?
The importance of testing your live chat cannot be emphasized enough. Why? Let's explore the potential consequences of skipping this step.
Imagine you've spent your valuable time and resources preparing to implement live chat on your website but you somehow forgot to conduct a test run. Excited about the potential benefits, you launch it to your customers, expecting a smooth experience. But what happens instead? Chaos. You encounter unexpected technical issues. The chat widget doesn't load correctly, causing frustration for your customers. And then you find out that the chat routing rules don't work as intended, leading to unanswered inquiries. But all this could have been easily avoided in the testing stage.
By testing your live chat, you give yourself the opportunity to identify and address any potential hiccups. You can test the chat widget on different browsers and devices to ensure compatibility. Or you can even role-play customer scenarios to evaluate the effectiveness of your chat routing rules. All of this helps you catch and fix everything that could negatively impact the customer experience.
Moreover, testing also allows you to gather valuable feedback from your support team. They can give you their insights into usability and functionality, and point out areas that might require additional training or improvement. Including your support team in the testing phase creates a collaborative environment where everyone is working towards the same goal – offering a seamless live chat experience.
Importance of free trials in live chat implementation
Free trials are a great way to offer businesses the opportunity to explore the various features and benefits of live chat software before committing to a long-term investment. Since they help you make a well-informed decision, let's take a moment to dive into how exactly they do that.
Test drive before committing
Do you ever buy a new car without taking it for a test drive? The same goes for implementing something new into your business. Free trials allow you to experience the features and capabilities of software firsthand. You can explore the user interface, test out chat routing, and get a feel for how it integrates with your existing systems. This "try before you buy" approach lets you decide whether the software aligns with your needs and business goals.
Evaluate user-friendliness
You want to find software that is easy to use and doesn't cause you headaches. During a free live chat trial, you can evaluate how user-friendly the software really is. Is the interface intuitive? Can you easily customize chat widgets to match your brand? Testing these aspects will help you determine if your team will be able to adapt to it quickly. Remember, the more user-friendly the software, the smoother the implementation will be for your agents, as well as for your customers.
Scalability and customization options
As your business grows, you want your tools and their capabilities to be able to adapt. The beauty of free trials is that they allow you to assess the scalability and customization options of the chosen live chat software. Can it handle increasing chat volume? Can you easily adjust settings and features as your needs change? By testing these aspects, you can ensure that the software is flexible enough to adapt to your business's evolving demands.
If you want to experience the benefits of free trials, LiveAgent offers you exactly that. You can experience all its powerful features, user-friendly interface, scalability, and customization options. So, why not take this opportunity? It's a risk-free way to explore the benefits of live chat and see how it can enhance your customer support.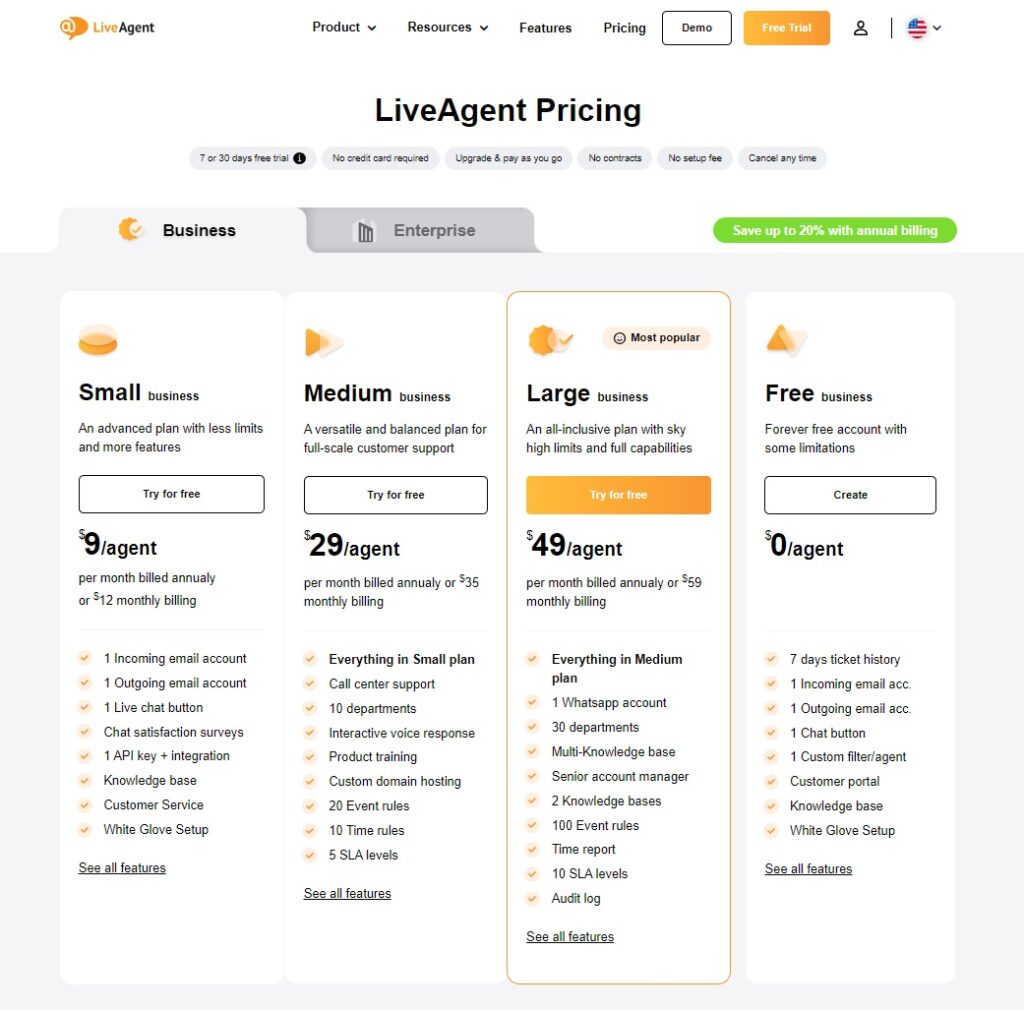 Best practices after the successful implementation of live chat
To ensure the ongoing success of your live chat, it's important to follow best practices after the implementation phase. They will help you continuously improve your live chat strategy and deliver exceptional customer service. Let's take a look at some of the best practices.
Regular review and adjustments of KPIs
Key performance indicators (KPIs) are your compass, guiding you towards your goals. Regularly review and adjust your KPIs to reflect your evolving business objectives. Monitor metrics like average response time, customer satisfaction ratings, and first contact resolution rates. This data can be then used to identify areas that need improvement and set new targets.
Staying up-to-date with live chat technology advancements
Technology is constantly evolving, which means that new features and improvements are regularly added. Staying up to date with the latest advancements is crucial to stay informed. You can attend industry conferences and webinars, follow industry trends and innovations, or read blogs that provide all the latest information.
Regular training for the chat support team
Investing in ongoing training and keeping your agents up to date with best practices, industry knowledge, and product updates can refine their communication skills and empower them to handle complex customer inquiries effectively.
Seek and implement customer feedback
Your customers are the best source of insight. Seeking advice from people, especially your customers, is crucial to the success of your business. Try to get feedback from your customers through surveys, post-chat surveys, or feedback forms. Analyze it to identify what you can improve or change in order to satisfy their needs and expectations. By actively listening to your customers and implementing their feedback, you show them that their opinions matter and that you're committed to providing an exceptional customer service experience.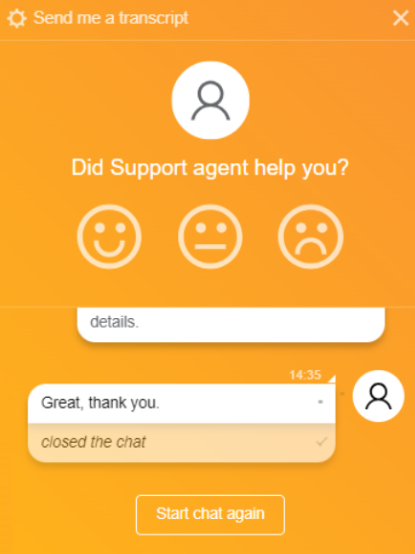 Integrate live chat with other systems
Integrating your live chat with other systems and tools can maximize efficiency. You can connect it with your current CRM systems, helpdesk software, and analytics tools, among others. These integrations help your agents access customer data which saves time and allows them to provide more personalized support.
Implement proactive chat invitations
Don't wait for your customers to initiate the chat. Be proactive and offer assistance before they even ask for it. Analyze customer behavior on your website to identify opportunities for proactive chats. Do they spend a lot of time on a particular page? Do they add items to their cart but then abandon it? By approaching them and initiating a conversation, you can get valuable insights, boost customer engagement, and increase conversion rates.
Implement chatbots
Chatbots can be a great addition to your live chat, especially for after-hours support. They can handle basic queries, provide instant responses, and assist with common issues. They allow you to provide 24/7 support or act as a backup during peak hours when the agent availability is limited.
How do you calculate the ROI of live chat implementation?
Implementing live chat has the potential to deliver impressive returns on investment (ROI) for your business. But how do you calculate the ROI of live chat implementation? What aspects are necessary to calculate it? Let's find out more!
Providing immediate and personalized support can lead to higher customer satisfaction. Satisfied customers are more likely to return, make repeat purchases, and recommend your business to others. To calculate the ROI related to customer satisfaction, you can measure metrics such as customer feedback ratings, Net Promoter Score (NPS), or customer retention rates. By comparing these metrics before and after live chat implementation, you can quantify the impact on customer satisfaction and factor it into your ROI calculations.
Live chat can also have a significant impact on your conversion rate. By offering real-time assistance, live chat helps overcome barriers and drives more conversions. To calculate the ROI related to the conversion rate, compare the pre-live chat implementation conversion rate with the post-implementation rate. Take into account the increase in revenue generated from the additional conversions and factor it into your ROI calculations.
Live chat can lead to cost savings because it reduces the need for phone support or staffing a large support team. Compare the costs associated with implementing and maintaining live chat to the costs of its alternative channels. Calculate the savings achieved through lower support costs and factor them into your ROI calculations.
Live chat also allows support agents to handle multiple chats simultaneously, improving efficiency and reducing wait times. Quantify the increase in chat volume and the decrease in average handling time per chat. Calculate the time saved by agents and the resulting increase in productivity. Factor these efficiency gains into your ROI calculations.
Calculating the ROI of live chat implementation involves comparing the benefits and costs associated with implementing and maintaining live chat.
Step 1: Determine the costs
Start by identifying all the costs involved in implementing and maintaining live chat. This can include software licenses, setup and integration costs, agent training, maintenance fees, and any additional costs associated with customization or upgrades. When you sum up these costs, you get the total investment cost.
Step 2: Quantify the benefits
The next step is to identify the various benefits that live chat brings to the table. These benefits include improved customer satisfaction, increased conversion rates, cost savings, and improved efficiency. You can quantify them by measuring relevant metrics such as customer satisfaction ratings, conversion rates, support costs, and agent productivity. Assign a monetary value to each benefit. Sum up all of the values here and subtract the total investment cost from step 1. This number will be your net benefit.
Step 3: Compare before and after
Compare the pre-live chat performance with the post-live chat performance. Consider the metrics and values you measured in step 2. Calculate the difference in performance and assign a monetary value to this improvement.
Step 4: Calculate the ROI
To calculate the return on investment, use the following formula:
ROI = (Net Benefit – Investment Cost) / Investment Cost * 100
Insert the values you quantified in the previous steps into the formula to calculate the ROI percentage. This percentage represents the return you've gained on your investment.
Don't forget to evaluate the results and assess the value of your live chat implementation. A positive ROI indicates that your investment has paid off and is generating significant returns. If the ROI is negative or lower than expected, consider reevaluating your strategy and make necessary adjustments to improve its effectiveness.
If you're interested in learning more about the benefits of live chat implementation, check out our separate article titled "10 Reasons Why You Should Implement a Live Chat". It provides a comprehensive overview of the advantages offered by live chat and can further support your ROI calculations.
Successful case studies of live chat implementation + examples
Successful live chat implementation has proven to be a game-changer for numerous brands and organizations. These success stories can serve as inspiration for other businesses that are considering using live chat. Analyzing these case studies and understanding the strategies offer valuable insights on how to effectively implement them to supercharge your customer service efforts and achieve greater business success.
Huawei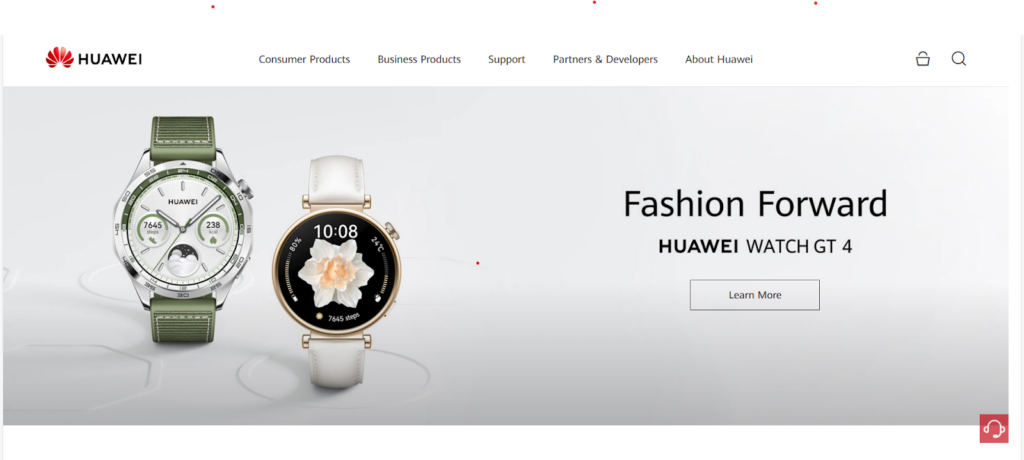 Huawei realized how important contact with customers is in real time. So, they started looking for a solution that would enhance the efficiency of their support staff by providing customer service. After they conducted their research, they decided to go with LiveAgent in 2013.
Huawei uses live chat and proactive chat invitations on a daily basis, which helps them interact with their customers. On top of that, they've managed to offload a high percentage of calls from the contact center, which saves a large amount of time each day. By implementing live chat, they were able to increase customer satisfaction rate by 29%.
What improvements have they achieved by implementing LiveAgent:
Improved online customer experience
Increased conversion rate
Reducing contact center calls and email tickets
Increased customer loyalty and trust in the brand
Sephora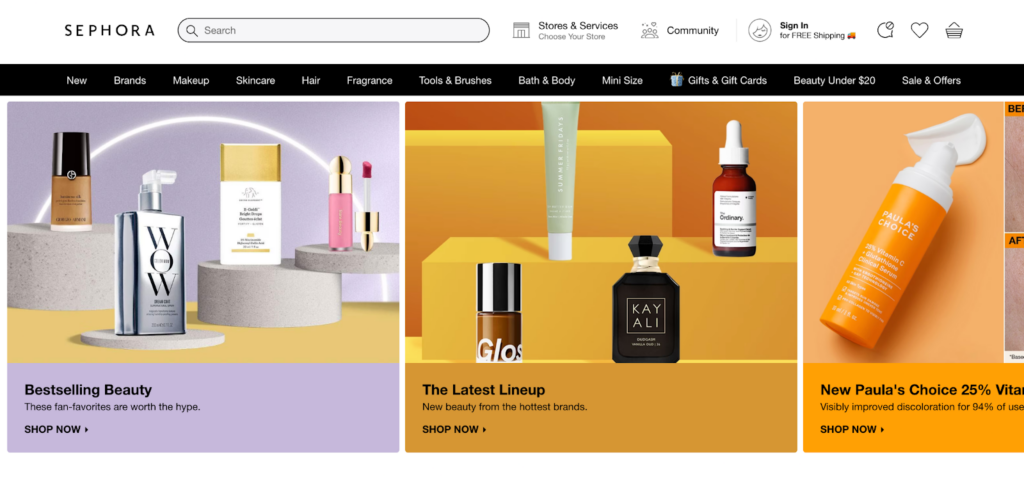 Providing exceptional customer communication experience is highly important for Sephora. It's about creating unique and professional experiences and services tailored to customers' needs, including product consulting. Customers can get advice on products based on skin type, budget, and more.
After implementing live chat, Sephora tried different approaches to consultations for a few months. They started with teams of 6 to 8 people, where one person was dedicated to handling chats and the rest of the team was responsible for presenting product ideas based on customer needs. Eventually, one-on-one consultations turned out to be the best.
Let's look at some numbers:
Since installing live chat in 2021, sales made through online consultations make up 1.7% of the company's profits.
Sephora increased the average order value by 25%
Their chat satisfaction level started at around 75%, and after they put together a dedicated support team, they're at over 90%
Lush Cosmetics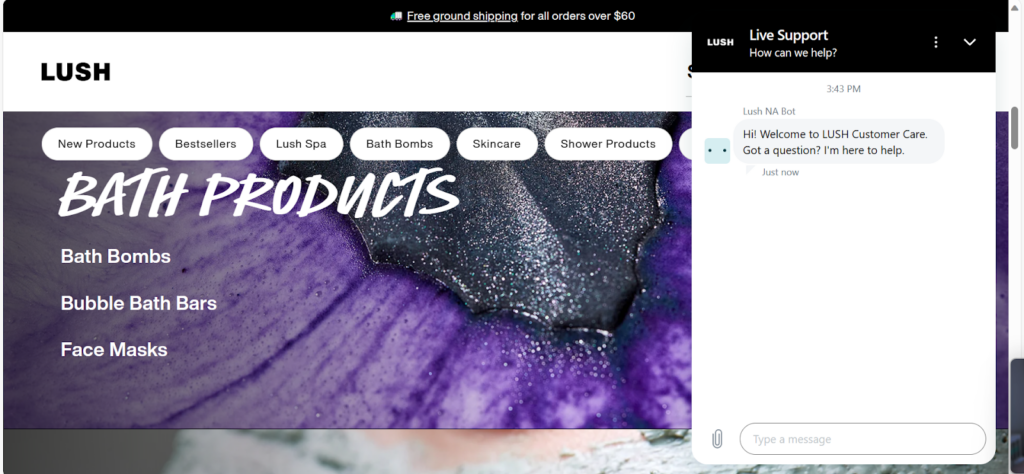 Lush is a cosmetic brand that prides itself on the customer experience they provide. They want to make sure each customer receives the time and care they need whether they are physically in one of their stores or on their website. So, in 2016, they began looking for a solution that would give their customer the same amount of care – the result, implementing live chat.
They also use live chat to evaluate how satisfied their customers are by allowing them to rate their experience after the chat session ends. This allows their customer care team to spot any gaps in the support they offer and make improvements.
What are the results?
Lush discovered that customers who use their chat feature convert 174% more than those who don't.
Customers who engage in live chat conversations with the Lush team tend to spend 19% more on average compared to customers who do not chat.
Conclusion
To wrap it up, implementing live chat can have a significant impact on your customer support and overall business success. But doing it right is easier said than done as it requires a lot of thought behind it. Before diving in, make sure to conduct thorough research, set clear goals, and assess your resources.
Don't forget that there are also many other aspects that you have to take into account, such as choosing the right software, customizing your live chat widget to align with your brand, training your support team, and integrating it with your existing systems. Avoid common pitfalls to ensure seamless chat routing and escalation, manage chat volume effectively, and monitor performance.
By testing everything before launching, you can identify and resolve any issues beforehand to avoid frustration and dissatisfied customers. Additionally, calculating the ROI of live chat implementation provides valuable insights into the tangible benefits and financial impact it can have on your business.
So, whether you're a small business or an established brand, live chat can definitely be a game-changer for your customer service. By taking the necessary measures, following best practices, and learning from successful case studies, you can create an exceptional experience that enhances customer satisfaction, drives sales, and propels your business forward in 2024 and beyond.
Engage, convert, and succeed!
Level up your customer support and connect with your customers in real time thanks to LiveAgent's live chat software. Get your free trial today!
Frequently Asked Questions
What is the difference between chatbot and live chat implementation?

The main difference between a chatbot and live chat implementation lies in the nature of customer interaction. Implementing a chatbot involves setting up an automated system that uses AI to interact with customers and provide scripted responses. Live chat involves integrating a real-time communication channel between customers and live agents, allowing for personalized support.

What is the disadvantage of live chat implementation?

A potential disadvantage of live chat implementation is the need for instant customer support availability. Since live chat operates in real-time, it requires agents to be active and responsive during specified hours. If there's insufficient staffing, agents can become overwhelmed with the incoming chat volume, which can lead to longer chat wait times and potentially a poor customer experience.

What is the recommended number of live chat conversations for one agent to handle?

The number of live chat conversations can vary depending on various factors, including the complexity of tasks, volume of chats, or agent experience. However, a commonly suggested guideline is for chat agents to handle around 2-3 chats simultaneously to ensure they can provide prompt support to each customer without compromising quality.

Should you implement AI into your live chat solution?

Implementing AI can bring several benefits. AI-powered chatbots can handle repetitive customer inquiries and simple tasks, and provide instant answers, freeing up human agents to focus on more complex issues. However, it's important to strike a balance and ensure that the AI component enhances, rather than replaces, human interaction to maintain a personalized and empathetic customer experience.

How do you implement analytics into your live chat solution?

Start by selecting a live chat platform that offers these capabilities. Integrate the platform with your website or customer support system to capture relevant data. Define what key metrics you want to track and regularly analyze the data to gain insights that can guide your decision-making and optimization efforts.