No matter what sort of business you are running, taking care of your customers is the primary pillar for its sustenance. Moreover, it is also essential to provide cut-throat competition in the market.
If we talk about the healthcare sector, a plethora of unique inventions have been seen in the last two decades. These inventions have given a massive boost to the healthcare market. Currently,
Despite these advancements in the healthcare sector, there are some areas where the healthcare sector needs improvement. And after the introduction of the COVID-19, it has become really necessary. Here in this article, we will take a look at some of the challenges and tips to improve customer service in the medical field.
What are the reasons to improve customer service in healthcare?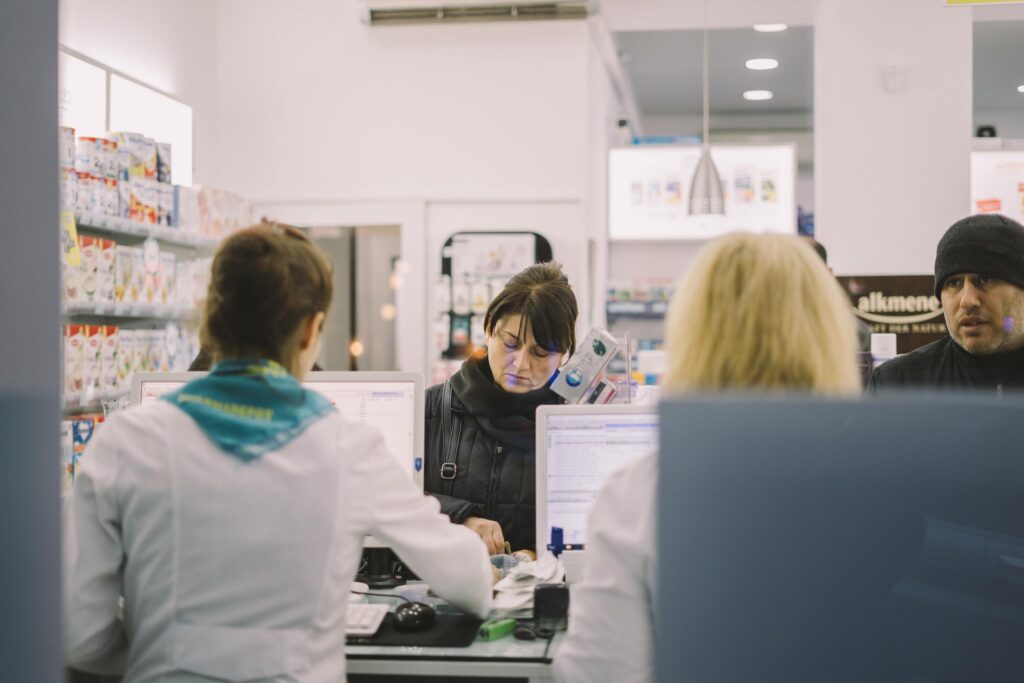 Various new technologies have been integrated for enhancing customer service in healthcare like AI and machine learning. Before diving into the challenges and tips, it is important to know the importance of customer service in healthcare. Here are some of the reasons to strengthen your healthcare firm's customer service.
Reason
Description
Boost customer retention
It is pretty clear to everybody that a satisfied customer will always return to you for services.
It is estimated that if you increase your customer retention by 5%, you will see a boost in your profits of about 25-95%.
Moreover, attracting a new customer will cost you five times more than keeping the existing one.
So, to keep your healthcare business growing, focus on customer retention.
Affect on medical institute or hospital
Bad customer experience will always lead your business into losses.
On the other hand, it is reported that 84% of companies that focus on customer service see an upliftment in revenue.
Hence, we can say that unsatisfied customers can greatly affect your business in a bad way.
They may also lead other potential customers towards a different service provider.
Speeds up customer acquisition
The best way of marketing about your business is through your existing customers.
Believe it or not, the word of mouth marketing will help you harness more customers than any other way.
A whopping 92% of people tend to believe in the recommendations of their friends and family. Hence, great customer service in healthcare will help you in attracting quality leads.
Retains employees
It is not a surprise that your employees will think of switching their job if things go south for them.
And most of the time, employees leave because they are not appreciated in the firm. 
Moreover, it is also possible that if your employees are not engaged in their work, they will go look for another job.
As per the statistics, 75% of the employees refrain from looking for a job change if they are highly engaged in their work.
Now, to increase engagement, it is crucial to back your customer service.
Increases customer loyalty
Another great reason to invest in customer service is that it boosts customer loyalty.
If a customer finds your services to be good, he or she will never look for any other medical facility.
69% of consumers say that customer service is crucial when it comes to their loyalty.
Moreover, a satisfied customer will share his experience with 11 more people. Hence, it is pretty clear that customer service is crucial for harnessing the loyalty of your consumers.
Brand building
Why is Amazon the first name in e-commerce? This is because they serve their customers well.
Moreover, 73% of customers tend to love a brand if it has helpful customer service.
Now, to be helpful, you need to be available too. It is important to have a 24×7 customer service team to serve your customers. It is also crucial to evaluate their performance from time to time.
Competition
One of the indispensable reasons to enhance your customer service in healthcare is competition.
You are not the only one trying to provide world-class healthcare services to your customers. There are many like you trying to get that one customer.
Hence, to be ahead of your competitors, develop innovative solutions to serve your customers so that they don't turn to your competitors.
So far are the reasons for and importance of customer service in healthcare. Now, the question is how to develop or create customer service in healthcare that helps in the growth of your business. To be available for customers all the time is not an easy job, but it is essential.
So, let us dive into some challenges that you need to overcome to achieve your business goal.
Challenges to create good customer support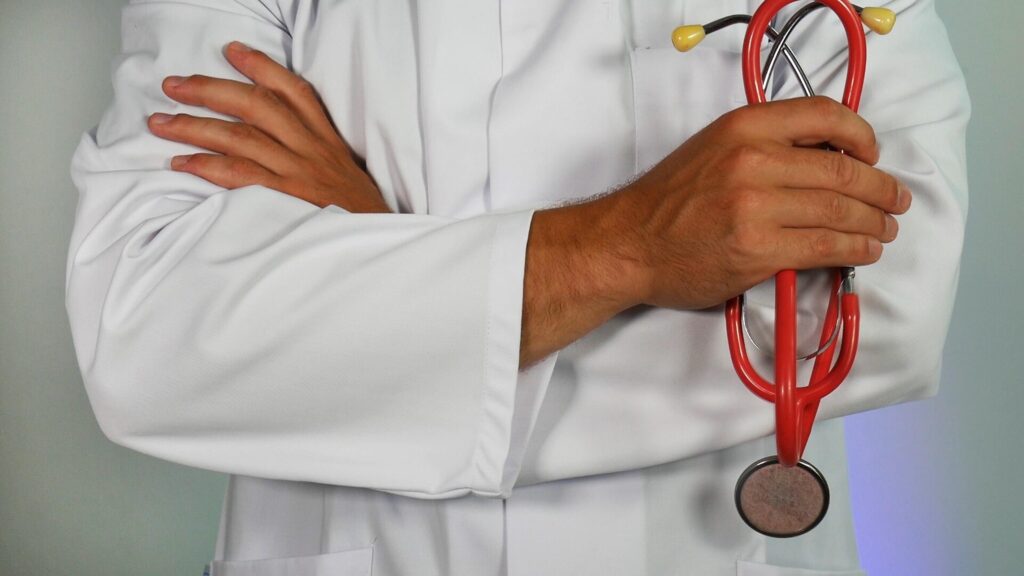 Data collection. In various parts of the world, there are medical institutes that rely on obsolete methods of data collection. This highly affects the revenue of the hospitals as historical data of the patients can help in the diagnosis of the patient's health condition easily. The patient's health charts cannot be found on 30% of the visits. This increases the work of the healthcare institute and thus surge losses. Hence, it is highly essential to employ advanced resources for gathering and maintaining patient data.
Data privacy. Data privacy is yet another loose end that needs to be controlled. It is estimated by some statistics that security breaches will cost healthcare companies around $6 trillion by the end of 2020.These stats clearly narrate the challenge of data privacy. If you will not shield your patient's data from breaches. You will lose customer loyalty and, consequently, the customers. Make use of the data encryption and authentication techniques to protect the user data from getting into the wrong hands.
Technology barrier. Not discovering innovative methods to improve customer service is a major challenge. And in the current time, it is really essential to have an app for your medical facility or hospital. In the current era, consumers spend most of their time on the web. Around 15% of users in the age group of 18-29 years have health apps installed on their phone. Moreover, 52% of smartphone users collect health-related data on their phones. Hence, it is essential for you to discover the technology perspective to harness loyal customers.
Locations of the customer. What if your medical facility is in the city and your patient needs help in a remote area. It would be difficult to get service to the right. The inaccessibility of medical services is also a great challenge that your business needs to overcome. Unable to deliver medical services to users in remote locations can also lead to a fall in your business revenue. Hence, this challenge needs to be addressed, and it partially is with a real time location system.
Consumer expectations and behaviors. With time, user expectations and behavior have also changed. Users today are not just concerned about getting quality healthcare services, but they also look for services that are convenient. With the rise of the mHealth market which is expected to grow at a CAGR of 38.5%  from 2019-2025. Users want to interact with the doctors online, make appointments online, and access their health reports online. To make your customer service the best, engage your users with such apps or online platforms. It will be a bit expensive, but it will be worth it.
Shortage of skilled staff. Yeah, the technology has captured much of the healthcare market sector, but it can never eliminate the need for humans. However, if you need to improve customer service in healthcare, it is essential for you to retain your staff for a long time. This may seem like a straightforward job, but it is not. You need to provide professional training to your staff along with the infrastructure to do this. Hence, a shortage of skilled staff can also affect your business in a bad way.
Tips to improve customer service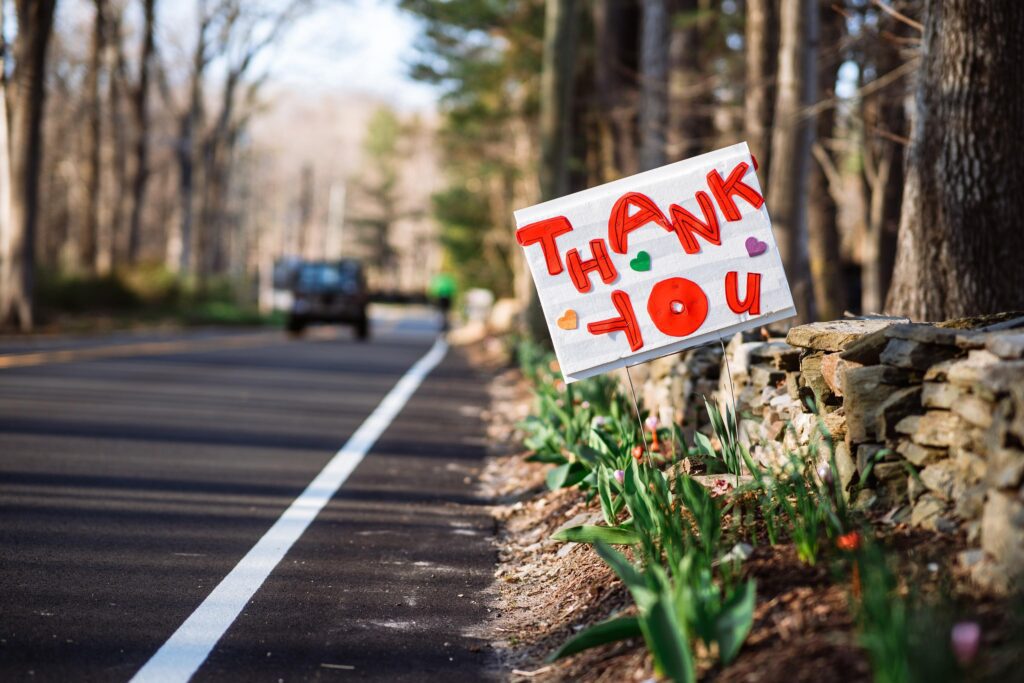 Tips
Description
Harness the latest technology
The very first and crucial thing that you need to do is look into the latest technology in healthcare. As described above, the mHealth market is expected to grow at an exponential rate in the future. This means you can build advanced apps for your users to improve customer service like:
– Customer Support Service
– On-demand doctor app
– Appointment booking app
– Medication reminder app
– Medical knowledge app
Some of the examples of such applications are:
LiveAgent – Customer Service Tool
Amwell
Healthspek
Epocrates
Make sure that your IT environment is top notch
Don't underestimate the importance of what happens behind the scenes. Having a reliable IT infrastructure in the healthcare environment is crucial to delivering the most effective service. Choose a reliable healthcare IT support service that makes sure your system is fail-safe and avoids compliance breaches. Having such a system has a significant impact on medical app availability, and the overall stability of healthcare software. This ultimately results in a better experience for medical professionals and their patients alike.
Never ignore the patients
No matter how difficult it is to please your patients, you should never ignore them. Address all the issues and doubts of a patient. Sometimes a simple conversation between a patient and a doctor can help improve customer service to a great extent.
Stay in touch with the patients
Delivering healthcare services to patients is not just enough. The process of developing user experience goes way beyond that. After the services are rendered to the patient, make sure that you make a follow-up call or email to make sure that your customer is feeling well and is satisfied with the services.
Leverage the power of EHR systems
EHR systems are one of the coolest inventions in the medical sector. They help in gathering and managing user health data in one place in a digital format. So, you don't have to carry multiple old reports while visiting the doctor.
There are many advantages of using EHR systems like:
– Data security
– Reduction in medical errors
– Secure sharing of data with patients and other clinicians
– Productivity booster for clinicians.
Know about how to select an EHR.
Don't blame your colleagues or staff
While managing a hospital or a clinic, it is completely normal that mistakes will be made. But to enhance customer service in healthcare, it is important for you to identify the mistake and let the person responsible fix it. This will not only make the staff responsible but will also help in building a healthy environment in the medical facility.
Hire the right staff
Your hospital staff is the backbone of your business. Hence, it is really important for you to hire the right staff. Make sure that the candidates have relevant and enough experience for the job post. A good staff is always hard to find. This is because 80% of employers require 2-5 years of experience in positions like nurses and physicians. As the future of your healthcare firm and its customer service is dependent on your staff, it is extremely important to verify everything before hiring.
Analyze the patient's data carefully
Patient health data is the primary part of the patient's treatment process. Harnessing the EHR systems, you can get your hands on the most recent data and derive medical solutions from it. The analysis of patient's data is necessary as it can help physicians find better ways to diagnose health conditions.
Communicate effectively
The key to understanding any problem is through effective communication. And healthcare is a sector where you need to hear out your patient very closely. Be empathetic towards your patients and treat them, respectively, while conversing. This will help them explain their problem in a better way. Make sure that you capture all the required information before arriving on a conclusion. To improve the communication process, use business collaboration software to keep in touch with your team and solve customer requests fast. A little bit of error in the information may lead to catastrophic results.
Be transparent in the pricing and policies
To be the top customer service provider in healthcare, make sure that you are absolutely transparent in the pricing. Billing the patients for the offered treatment will help you provide better customer experience. Moreover, it is also necessary to follow all of the necessary policies. This will not only save you from false allegations but will also help you run your business for a long time.
Healthcare is a booming sector right now. And it is expected to hit the 11 trillion mark by 2022. So, it is pretty clear that if you overcome the challenges to enhance customer service in healthcare, your healthcare business will be in the top names. Online customer care shouldn't be forgotten as well. Choosing one of the best help desk ticketing software solutions for your online support can be highly beneficial in the long run, and it can give you a competitive edge. Furthermore, you can make it more competitive by fostering innovative sets of technologies like AI and machine learning.