In order to break down the barriers to selling your products or services, make your customers feel comfortable about your company. Customers in a store feel safe, because they can actually see the store and touch products they buy, they are not afraid to be ripped off. But on the other hand online buying is different. Anyone can create a website and start to sell via internet. Unfortunately it is an easy way how to scam people out of money. Customers don´t know who is the person that owns the web site. Make you customers feel more comfortable, provide them feeling of safety by doing the following advice.
1. Have a contact page
If you have a contact page with company information, the customers start to believe your company is real and well grounded. By providing phone number and answering potential calls you can build trust with your customers.
"To be trusted is a greater compliment than being loved."

-George MacDonald
Stand out from your competitors with a strong customer service culture​
2. Have a professional site
The first impression is crucial, it can mean loosing or getting the sale. If your design looks professional and is user friendly, you have the higher chance to sell something because visitors will feel more comfortable.
"People ignore design that ignores people."

-Frank Chimero
3. Use customer testimonials
If customers compliment you, let other people know about it. Place customer testimonials on your website on a visible spot, where customers can easily peruse them. This can raise the comfort level of new customers.
"Nothing influences people more than a recommendation from a trusted friend."

-Mark Zuckerberg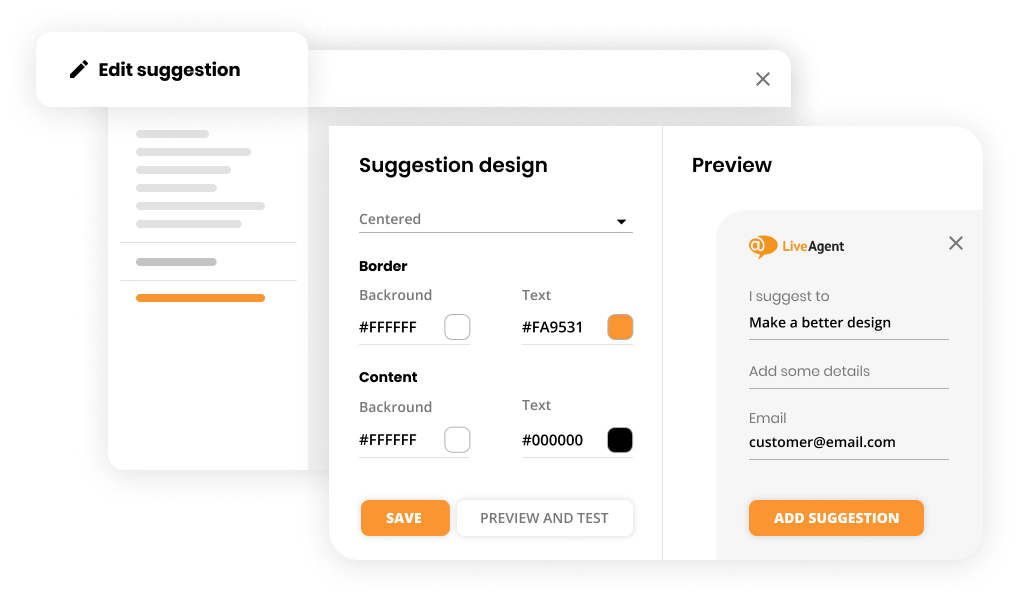 4. Offer money-back guarantees or free trials
You show respect for the customer and you also demonstrate confidence in your products, if you promise to give customer´s money back if he is not satisfied. Try to offer a free trial period for your service or product, too. People will feel safe and this will increase your sales.
5. Show your interest in meeting customer's needs
Firstly you need to find out what is the need of your customer. How? By listening to what customer has to say (phone call, online chat). Once you have identified the need, you can offer services that solve the problem and produce satisfaction. The customer´s comfort level will increase.
If you give your customers a high level of comfort, quality and honesty, you will have greater chance of repeat business. Building a loyal and solid customer base is the most important pillar of doing business today.
It's all about reducing customer effort
Your customers want to use Facebook, Instagram, and Twitter for customer support. Give them what they want with LiveAgent. You won't regret it.
Don't forget to make your customer feel comfortable!