Key takeaways
Pros
Swift setup and installation
A completely free softphone solution
Easy and straightforward to use
Cons
The setup might not be easy for beginners
Slightly limited feature set
Outdated (but functional) design
MicroSIP is a practical, simple, reliable, and free softphone software suitable for most uses and scenarios. Although it doesn't offer many extra features or additional functionality, you can't go wrong with MicroSIP. It offers a fast installation and quick setup, while focusing on efficiency and ease of use over flashy gimmicks and functionalities with limited use cases. MicroSIP has quite a few pluses to its name making it worth considering, and it does them exceptionally well.
Installation and setup
The installation process takes less than a minute to complete. The MicroSIP app offers a minimalistic old-school- but functional- design with straightforward options. There are no fancy gimmicks to take your attention away from the tasks at hand, which I appreciated in this type of app. There are no prompts or unnecessary notifications, but it also lacks an easy setup guide in the app that would guide you through the entire setup process. When creating your account, the app offers tooltip explanations for each field you need to fill out during the setup.
However, no matter which one you select, all of them will take you to the same website with a short guide and explanation of each item on the account registration list. This setup guide is very straightforward and offers no profound description for new users, rendering it mostly unhelpful for beginners who have never set up a softphone before. The good news is that even if you don't know much about setting up SIP phones, you can find easy-to-follow guides online (we also have our own guide for setting up and integrating MicroSIP with LiveAgent).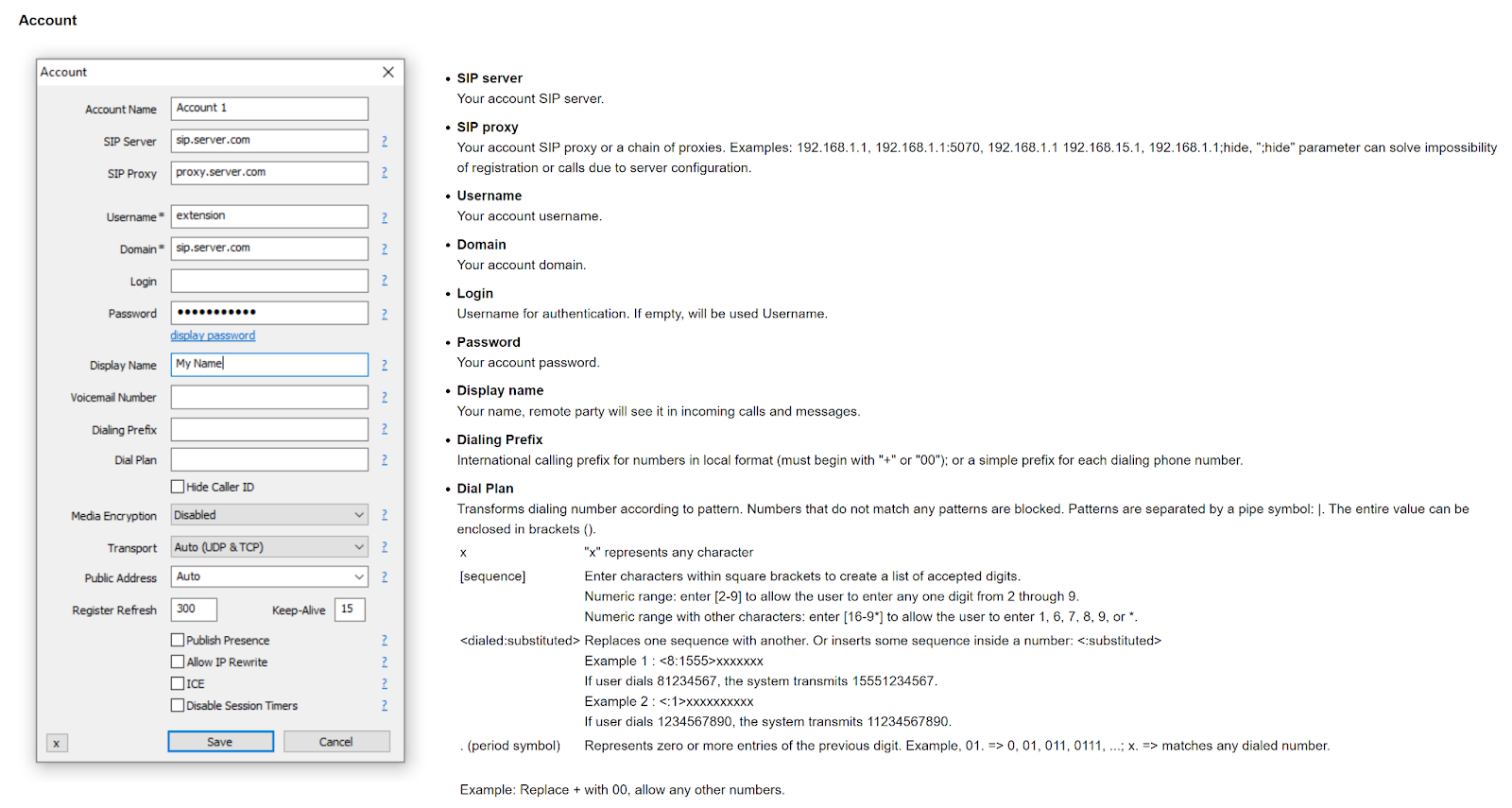 In case you're curious about how to install MicroSIP, here's the short version. You can simply download the app and install it on your computer, just like any other downloadable software. Then, click the arrow button in the top right corner of the app and click on Add Account. Next, provide your VoIP provider information or help desk software calling device information in the respective fields. Regardless of what VoIP service provider you choose, all data necessary for MicroSIP configuration should be available in your account or your help desk configuration.
Features and usability
The simplicity of this app continues throughout the user interface, and that's a great thing. Once you open the app, you can start typing a number and begin calling. You also have the option to start a video call, set the volume of your speakers or headphones and microphone, enable the do not disturb mode, or set up the auto answer feature.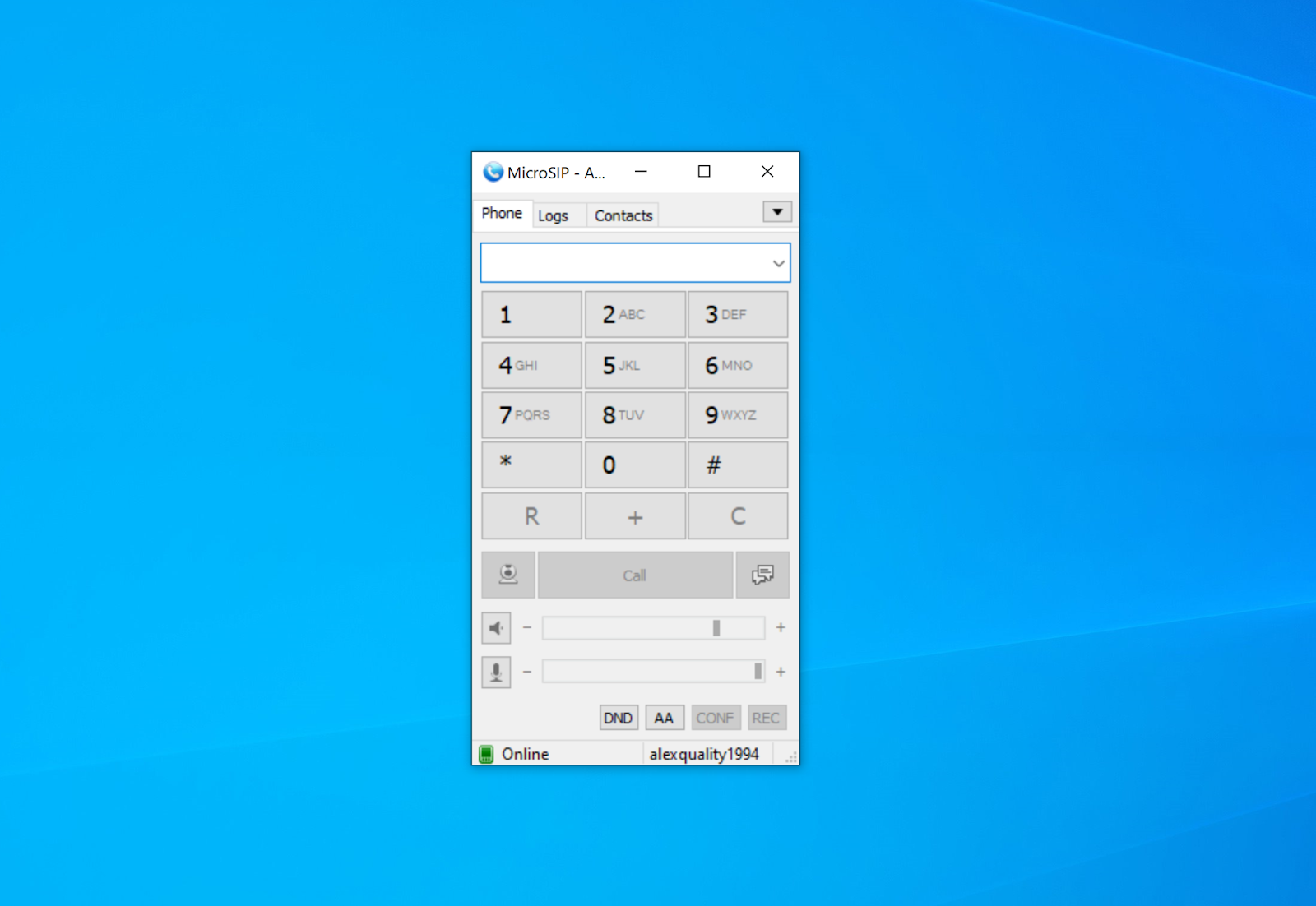 The second tab in the app reveals call logs with the name, number, and time of the call. You can also save contacts in a simple but effective contact list available in the third tab of the application. Overall, MicroSIP is simple and easy to use, which is to be expected from this type of application. All features worked well, and I didn't encounter any significant problems or setbacks while using any of the included features.
Making or receiving calls and video calls was fast and easy, while features such as the contact list and call logs were pretty straightforward to use. The only minor nitpick is that the contact list doesn't include fields for saving contacts' social media accounts or other contact options. You can, however, write a custom comment for each contact.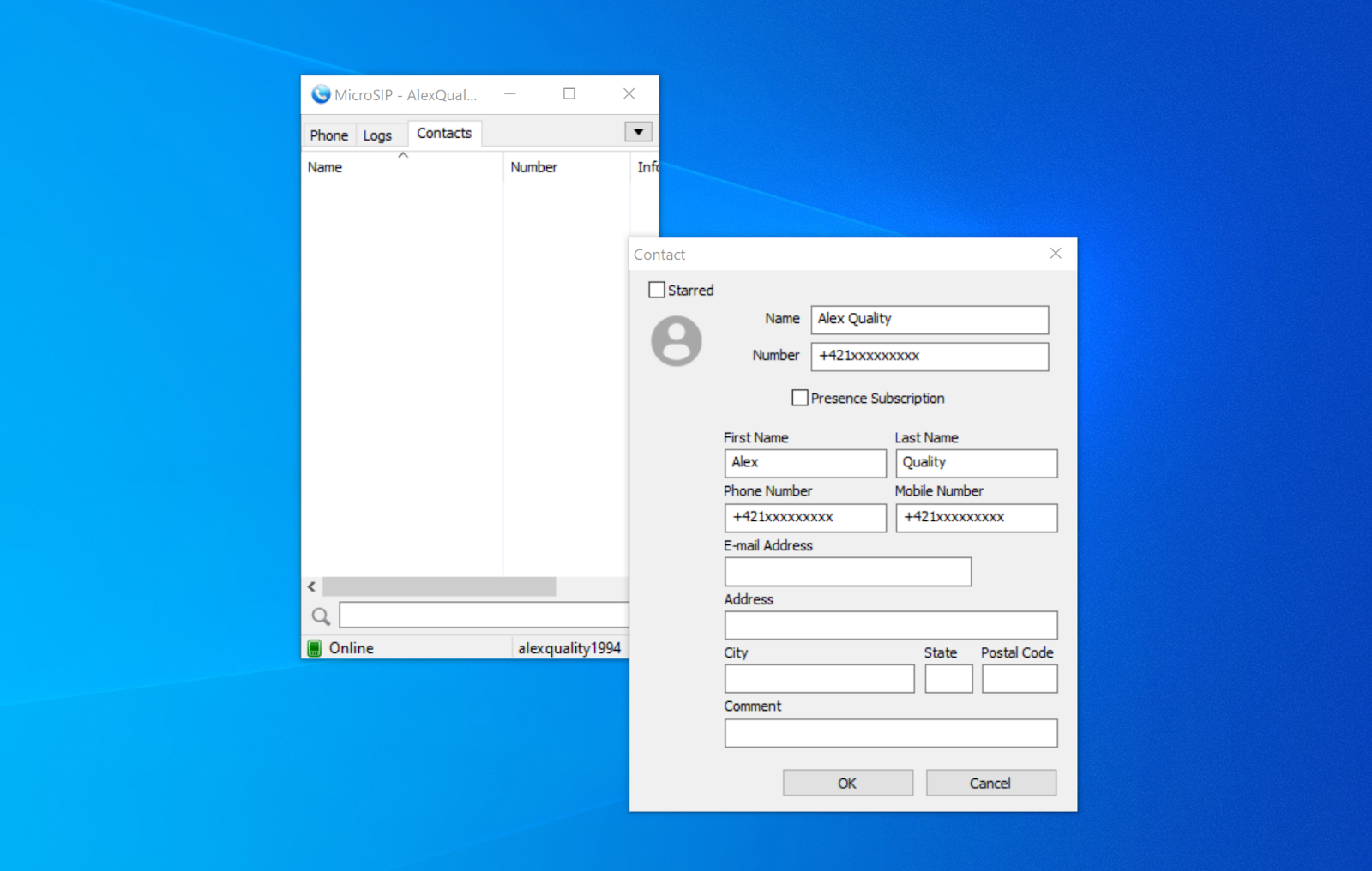 Pricing
MicroSIP is a free solution with no available pricing plans or extra charges for features. You can download the newest version and start using it free of charge. MicroSIP doesn't include advertisements, and there are no usage limits present in the app.
How does the integration with LiveAgent work?
MicroSIP softphone integration with LiveAgent is as good as it gets. The integration process is very simple, and it takes just a couple of minutes to complete once you learn how to add new accounts to MicroSIP. This softphone integration is direct, so you don't have to use any other third-party services. You only need an active VoIP service subscription, MicroSIP, and LiveAgent. Your VoIP number needs to be added to LiveAgent first, and then you need to create a new SIP device that will use the same phone number in the configuration.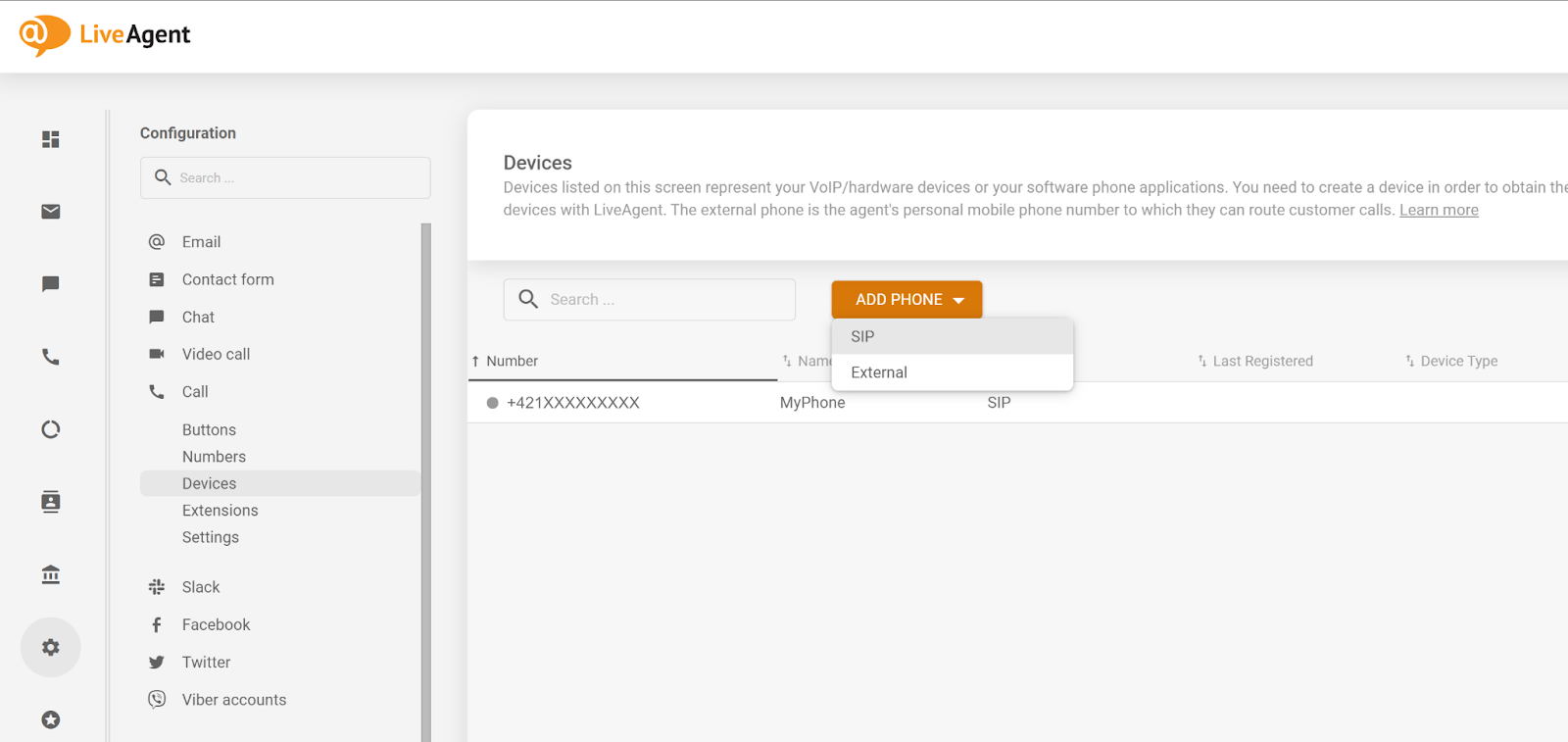 Afterwards, you can select a preview of this newly added device that includes the necessary details to create a new MicroSIP account, which will be connected to the LiveAgent system. The last step is to go to your Voice settings (the phone icon in the upper right corner in the LiveAgent app) and select your newly added MicroSIP softphone as your preferred calling device. When these steps are complete, you can start making and receiving calls directly from LiveAgent.