Key takeaways
Pros
Easy to install and implement
Easy to use in most situations
It's free
Cons
Doesn't work with every VoIP provider
Outdated and unresponsive design
Not as flexible as it could be
While Blink can be a reliable softphone for some, it can also be a disappointment for others. Blink tries to be an easy-to-use softphone app but fails due to unresponsive design, lack of functionality with certain VoIP services, and minimal support options for users. However, the app is generally functional and user friendly, making it a go-to softphone for a group of users worldwide.
Installation and implementation of Blink
The installation of Blink is standard, you simply download the app from the official website and install it on your computer. There is no startup guide available when you first open the app. While Blink offers a user guide on their website, it's still a fairly simple one. The separate sections only offer essential information with no dedicated setup guide. While the app is relatively easy to configure, a proper and thorough user guide is always appreciated in case of any worst case scenario.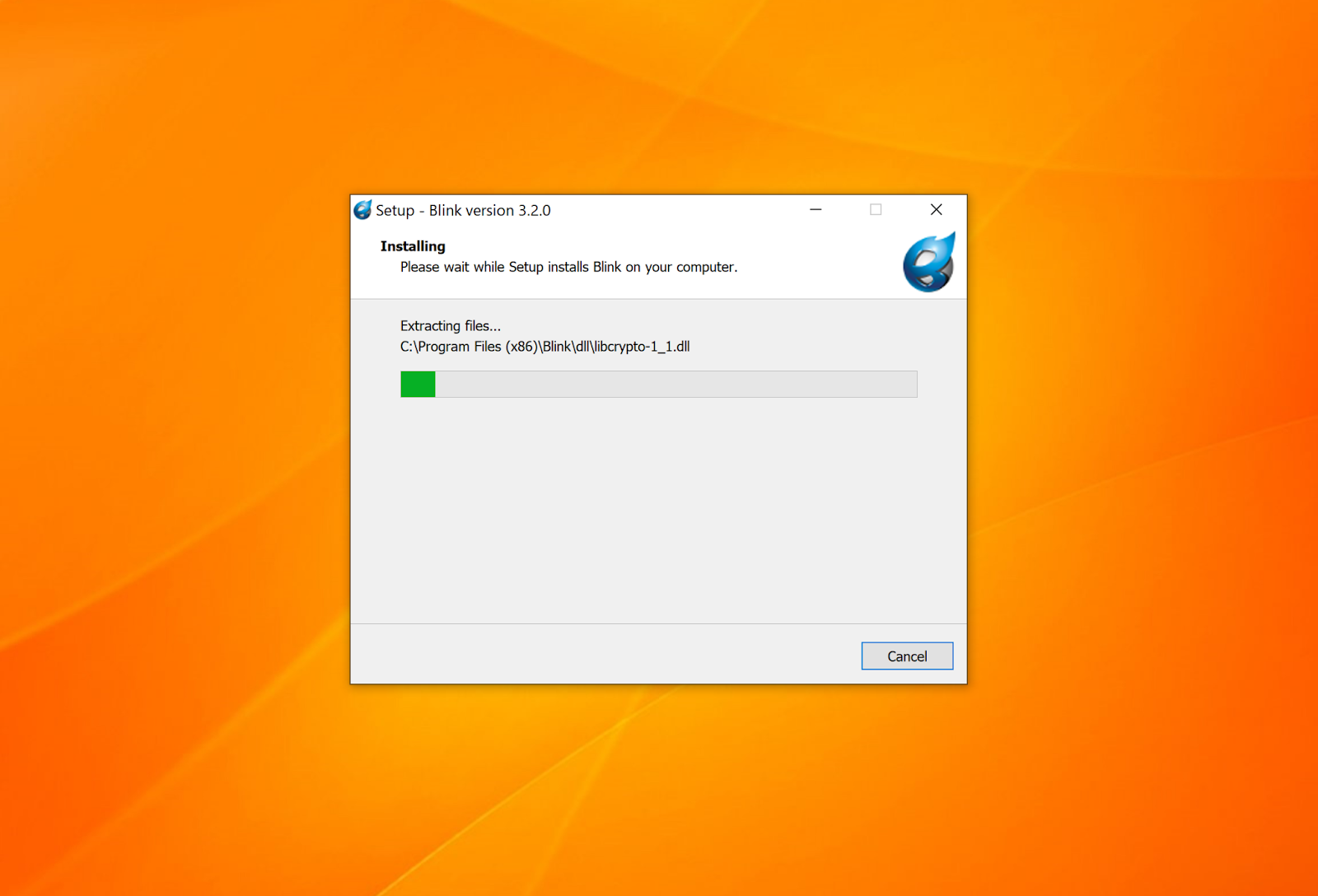 To connect your VoIP provider, you need to click on the Blink button under the Blink logo at the top, and then select Accounts > Add Account. Put in your SIP address and password, and you're all done. You should note, however, that Blink might not work with every VoIP service provider. In my case, I connected my Zadarma account with Blink only to find out that I'm unable to make any calls. I wasn't able to find out why, as there are not many troubleshooting options available.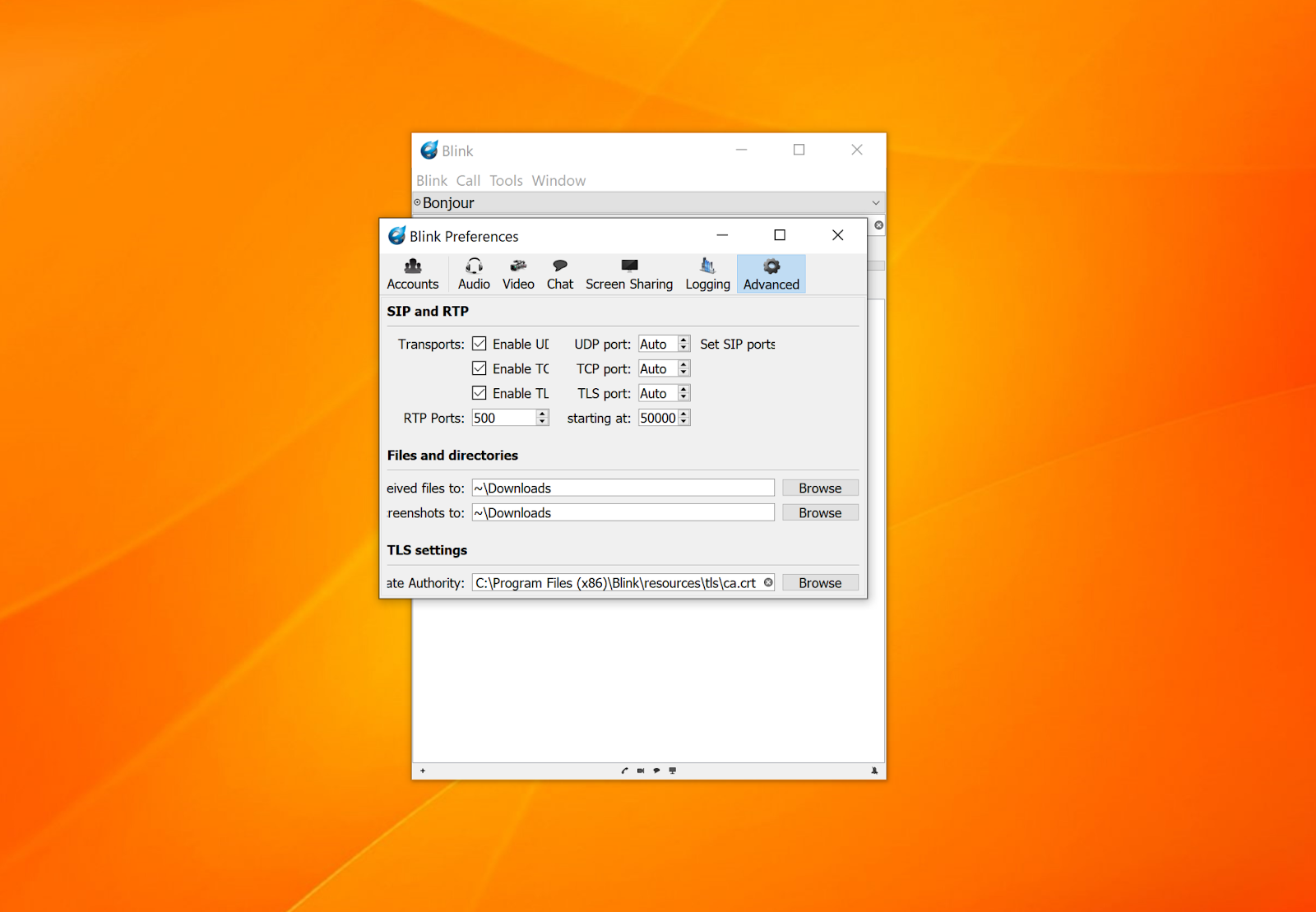 For an app that presents itself as "A state-of-the-art, easy-to-use SIP client", I don't find this particularly true so far. The user guide addresses the aforementioned issue; however, the only thing it states is that the problem is probably on the VoIP provider's side, concluding with no solution presented whatsoever. I don't think the claim is true either, as I was using Zadarma for each softphone review so far without any trouble. I did manage to get Blink running with their own SIP service and the app worked as it should.
User experience and features
The user interface could use a refresh, as it looks outdated and doesn't scale well on a screen with higher resolution. I had trouble identifying and accessing buttons and icons because everything looks smaller than it should be. Enlarging the app window doesn't make the design scale, you only get a bigger window. The second problem with the visuals concerns buttons and other elements.
Most text is hard to read because various parts of the apps are way too small to accommodate it. There is no way to make these separate elements of the app larger, and therefore no way to make text more readable. In general, everything seems to be poorly designed and too small to be comfortable. Despite these problems, the interface works and feels easy to use under most circumstances.
The main screen of the app is pretty straightforward. It also serves as the contact list which allows for easy access to your contacts. You can easily start a call straight from the bottom of the main screen. Besides calling, you have the option to start a video call, send a message to the contact, or request screen sharing.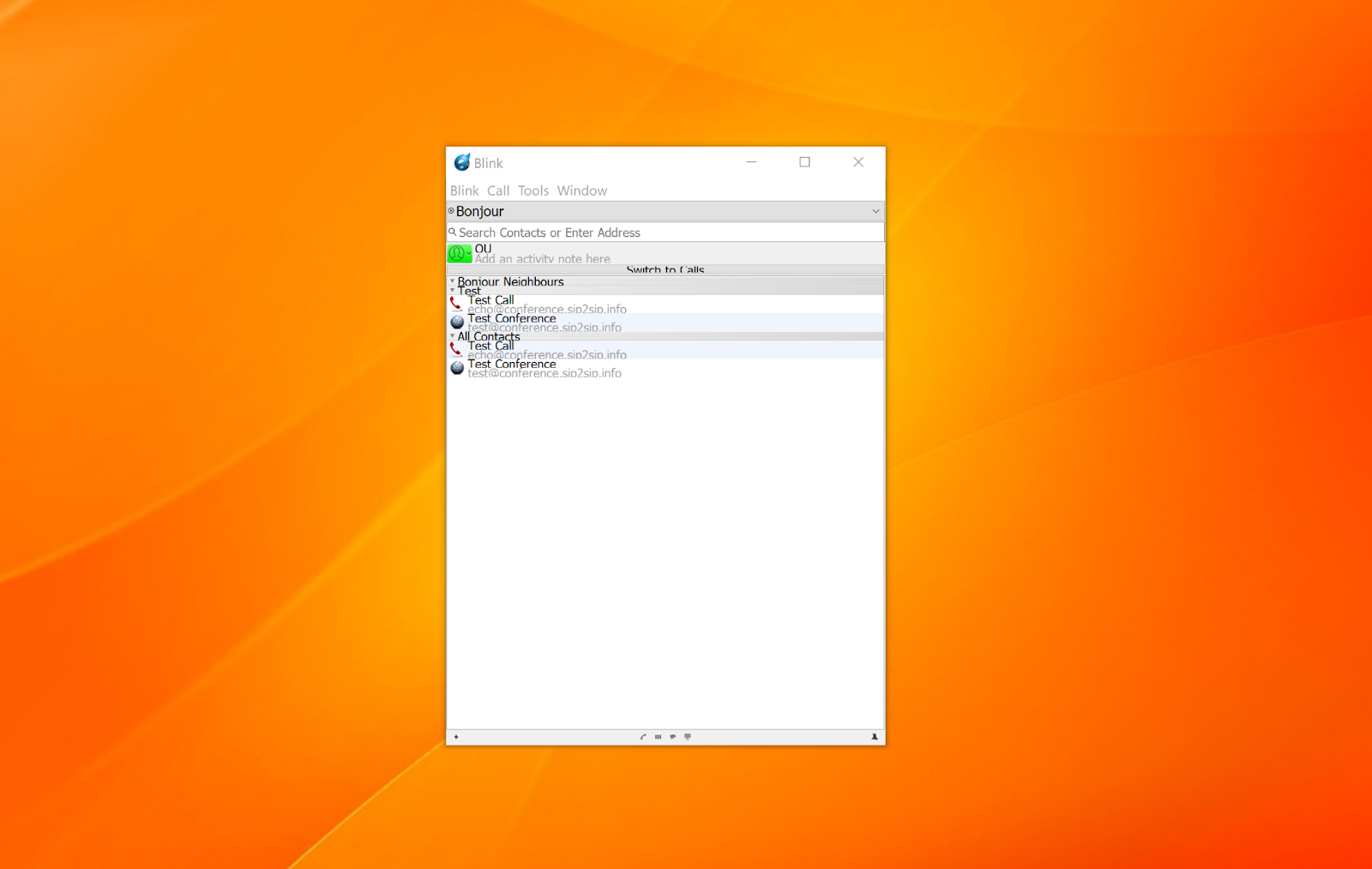 Screen sharing is not present in every softphone, so it's a nice additional feature to have available. There are also two other buttons for adding a contact and disabling the ringtone.
Lastly, there are the menu buttons at the top. These buttons are quite convenient and allow easy access to various quick settings, the main configuration, and the help guide.
Instead of a dedicated dial pad, the app has a search bar where you can type a number or find a contact from your list. The absence of a digital dial pad might not be a huge problem for most users, but it would be nice to have one as a backup option. There's not really much else going on in the app interface, and that's a good thing because it keeps the app simple and not overly cluttered.
The search bar serves as the go-to tool for most tasks in Blink. When you start typing a number, it smartly gives you options for what to do next. You can add the number to contacts or switch to calls. You can start a call or video call, send a message, or request screen share by using the buttons at the bottom. That's every action available on one screen without the need to switch between tabs.
The contacts list is one of the simplest I've ever seen in a softphone app. It only offers the option to add a name and a profile picture to a number. While it is sufficient, it's too basic and doesn't include any means for adding other contact information, notes, or comments.
The settings offer a fair amount of customization and tweaking options. You get the usual audio and video settings where you can choose devices and call quality presets. There are also chat and screen sharing configuration options, as well as logging and account settings. Lastly, you can access advanced settings that offer some extra configuration for SIP and file management.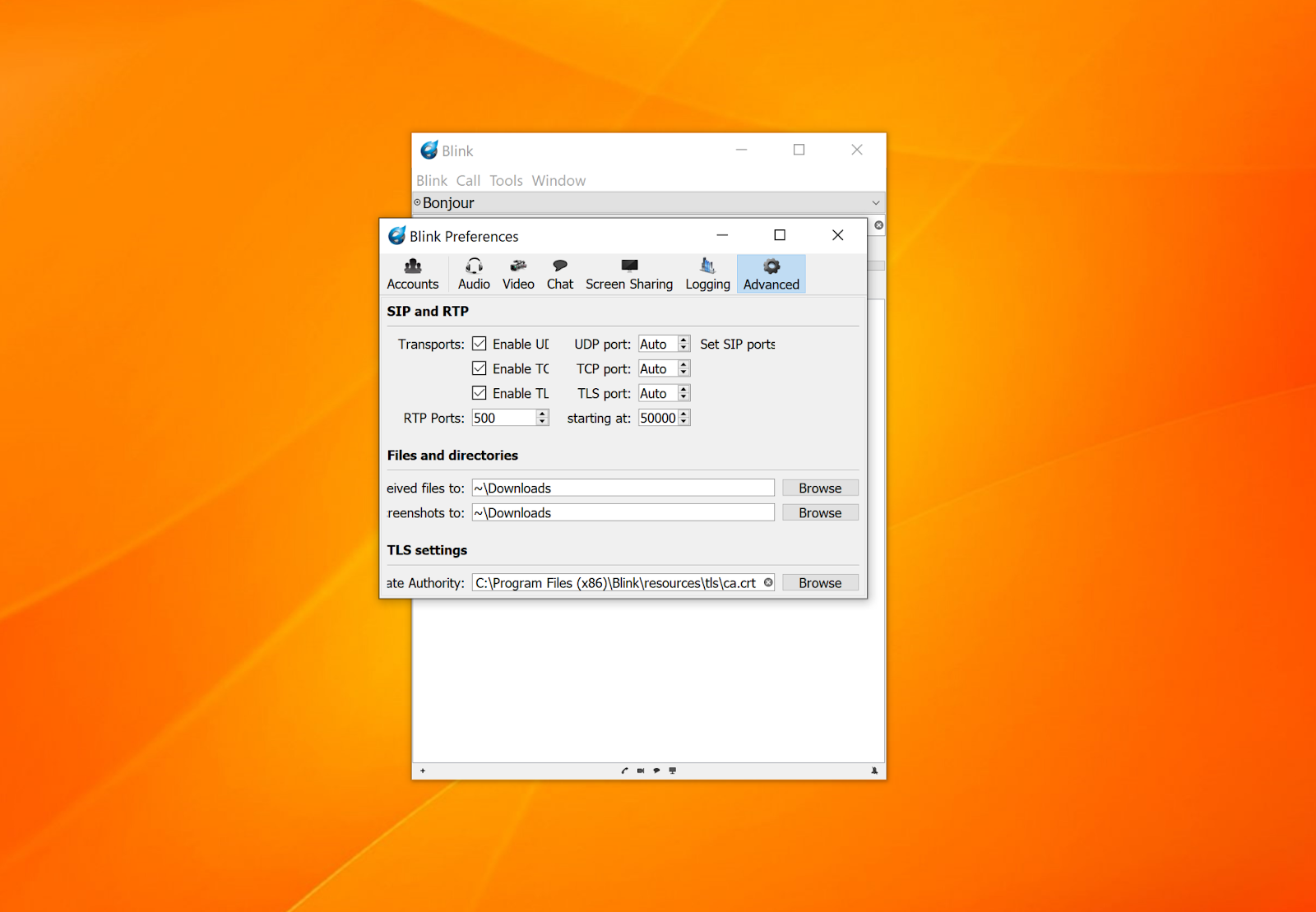 How does Blink work with LiveAgent?
LiveAgent is able to integrate with most popular softphone software solutions. Unfortunately Blink doesn't work with LiveAgent. Due to the Blink app's problems with certain SIP accounts, users aren't able to integrate Blink with LiveAgent, which is very disappointing. I've tried to integrate Blink with LiveAgent multiple times, changed the settings around, and even decided to get another VoIP account, but I still wasn't successful. Users who expect to get a softphone that can easily integrate with other apps should therefore start looking for other options.
Conclusion
Blink tries its best to be an easy-to-use softphone app, but it fails on numerous fronts. While the user interface is functional and simple to use, it's in dire need of a design update. The app doesn't scale properly which halts its usability. The fact that the app cannot accommodate certain VoIP services makes it useless for user groups who prefer to have freedom of choice. Overall, Blink works just fine, the problem is that it works on its own terms and doesn't allow the much-needed flexibility that a modern softphone app should deliver. That makes it a perfectly fine softphone app for one user group, and a liability for the other.