2020 was a truly challenging year for many of us as a lot of us (if not all of us) had to adapt to the new realities and conditions. The global pandemic has influenced everyone's life, no matter the place we live or work. A lot of companies had to figure out how to make their business thrive remotely. Social distancing forced us to move all the interactions online, such as business meetings, education, even "evenings out" with friends via Zoom or Google Meet calls. 
As we mentioned, a lot of businesses operate now primarily online, therefore dealing with a huge amount of customer inquiries can be overwhelming, especially when you do not have a proper system in place. Well, worry no more as we have the right solution for you. In fact, we do not have the right solution. We have the best one for you. This solution, a customer service software by LiveAgent, has been named leader in several key categories for the past and upcoming year. Curious which ones? Continue reading on…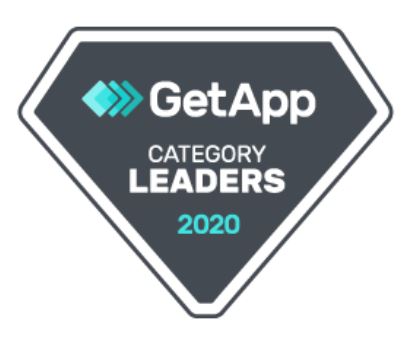 LiveAgent has been able to help businesses thrive by providing a stellar help desk solution since 2007 and was recognized by GetApp as a year-end category leader of 2020. Which categories are we speaking of? Well, LiveAgent was featured in the following categories;
Remote work software
Customer service software
Live Chat software
Help desk & Ticketing software
Knowledge management software
Telephony software
Quite a lot of categories, huh? Well, we agree, however, each of these categories are just a tiny piece of the puzzle. When combined, they create a great, powerful and very appealing package that fits the needs of many customers from several different industries and business types. Our customers were happy to share their feedback at GetApp and let the world know their satisfaction with the provided services. Oh, you did not know GetApp? Let us introduce it to you.
What is GetApp? 
GetApp is a platform that reviews, evaluates, and compares business software in several key categories. The reviews are generated from end-users, are genuine and truly reflect the experience of the end-customers. Moreover, they are based on multiple areas, such as; ease of use, value for money, functionality, customer support, and likelihood to recommend. These elements form together a comprehensive review with great added value for readers and potential customers.
What is the year-end category leader award?
Year-end category leader award is an award of the top-rated products, which is based on user ratings from GetApp. LiveAgent has scored 4.7 out of 5, and if we really want to continue with bragging, 99% of people would recommend LiveAgent to others. We simply can not show enough how happy we are to see the happiness and satisfaction of our customers. 
How does GetApp measure the results?
GetApp has complex system in place that evaluates each business solution in key areas. Let's take a look at the GetApp's Criteria and Scoring metrics;
Criteria:
The first criterion is that the software serves users from North America. This is evaluated based on the end-user reviews from that region. As we already mentioned above, the product is judged by 5 key areas, followed by the actual evidence of offered functionalities. Moreover, to be eligible, the product has to represent a relevant solution in variable industries. Last, but not least, it needs to have at least 20 unique reviews for the last two years. 
Scoring:
GetApp is an unbiased platform, where the scores are based on the end-user experience and their reviews. In regards to scoring;
New ratings are more valued as opposed to older ones.
There is a maximum of 20 points, which translates into a max score of 100.
Ratings are translated into 5-point scales. 
Products with more ratings are favored.
In case there are products with the same total score, the winners are listed in alphabetical order. 
The reviews are only from the end-users.
Average user ratings are calculated for each dimension, such as ease of use, value for money, recommendation, etc.
If you would like to find out more about how GetApp chooses the Year-end category leader, head to their in-depth methodology article to learn more.
But wait, there's more!
LiveAgent has been fortunate enough to receive awards from other platforms as well. One of them is TrustRadius. TrustRadius is a trusted review website that focuses on business technology, where each reviewer is authenticated and checked by the TrustRadius research team. As a result, the company can provide quality, genuine and highly rated reviews. These usually contain around 400 words, so they include pretty in-depth information about the services and experience. TrustRadius recognizes the best performing business technology periodically and LiveAgent has been recognized as;  
The best customer support software for 2021
The best feature set for 2021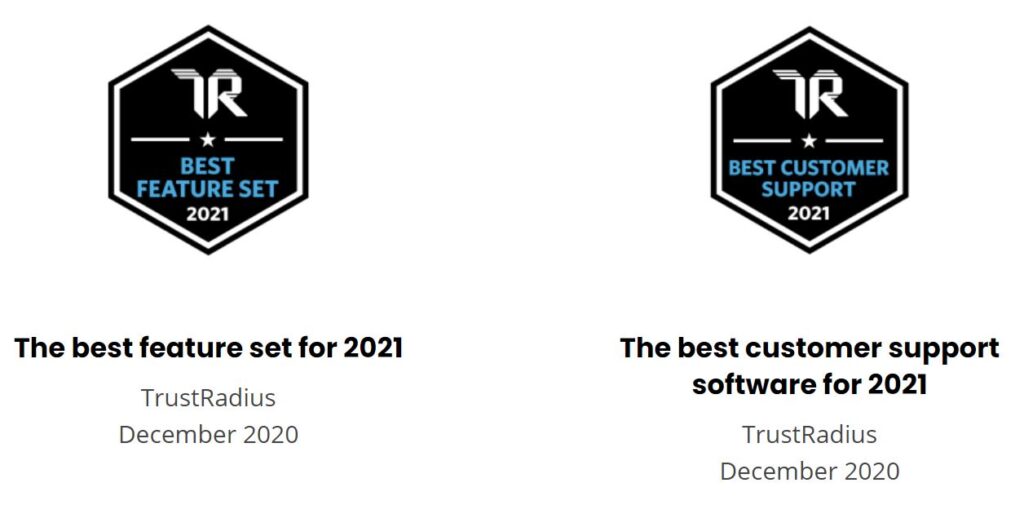 The other platform that has recognized our efforts and we would like to thank is FixedThePhoto. The company has actually placed LiveAgent as a TOP 3 choice in several categories; 
Social media customer service software
Live Chat software
Knowledge base software
Help desk software
Ticketing software
Call center software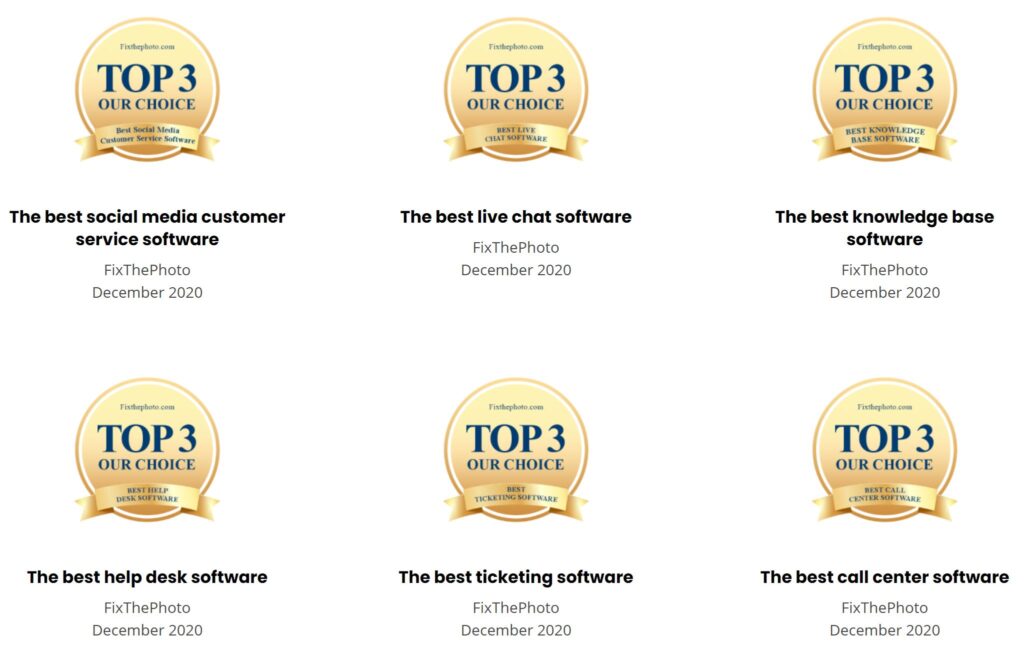 So, what makes LiveAgent great software for your business? 
As we mentioned, nowadays, you need to have a strong online presence and be efficient enough to handle all the customer inquiries to thrive as a business. LiveAgent is a software that enables you to swiftly handle all the customer inquiries from one interface, thus saving your agents time, you the resources and it also helps to increase the customers happiness. 
What are the other business benefits of LiveAgent?
Customer satisfaction
Customer loyalty
Higher revenue
Fever costs
Improved customer experience
But, let's dive deep into the features of the software. LiveAgent is a multiple-channel solution. Thus, includes Live Chat, Email, Call center, Knowledge base, Social Media, Forum, and more. 
Live chat software
Live chat is usually the fastest way to communicate with customers and LiveAgent has created multiple customizable live chat buttons business can utilize. Communicating with the customer through live chat can provide immediate help and there is no need to wait for a couple of hours. 
Online chat can be a differentiating factor when the customer is choosing between your company and your competitor. With LiveAgent, your agents can easily provide support from one place, thus, preventing high waiting time, queues, and dissatisfied customers. Moreover, your agents are able to efficiently and effectively solve all the inquiries.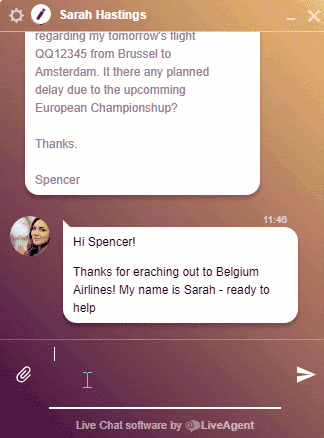 What are some of the favorite features of Live hat?
Proactive chat invitations
Online visitors
Chats overview
Chat distribution
Internal Chat
Real-time Typing view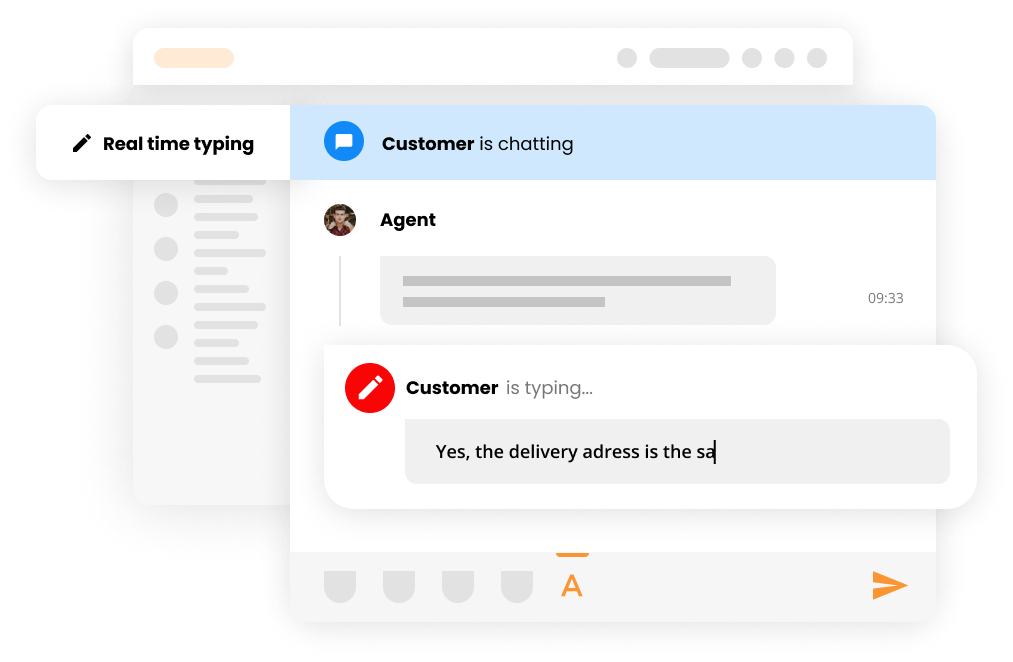 Did we catch your attention? If you would like to learn more about our live chat solution, read about all the Live chat features you can find in LiveAgent.
Call center software
LiveAgent's call center can be easily integrated with your current devices. Moreover, it has all the features businesses need without any additional charges. Plus, we are constantly adding new ones to improve the customer experience and broadening the scope of VoIP partners. As a result, you can integrate your favorite VoIP provider, without any extra fees directly to LiveAgent.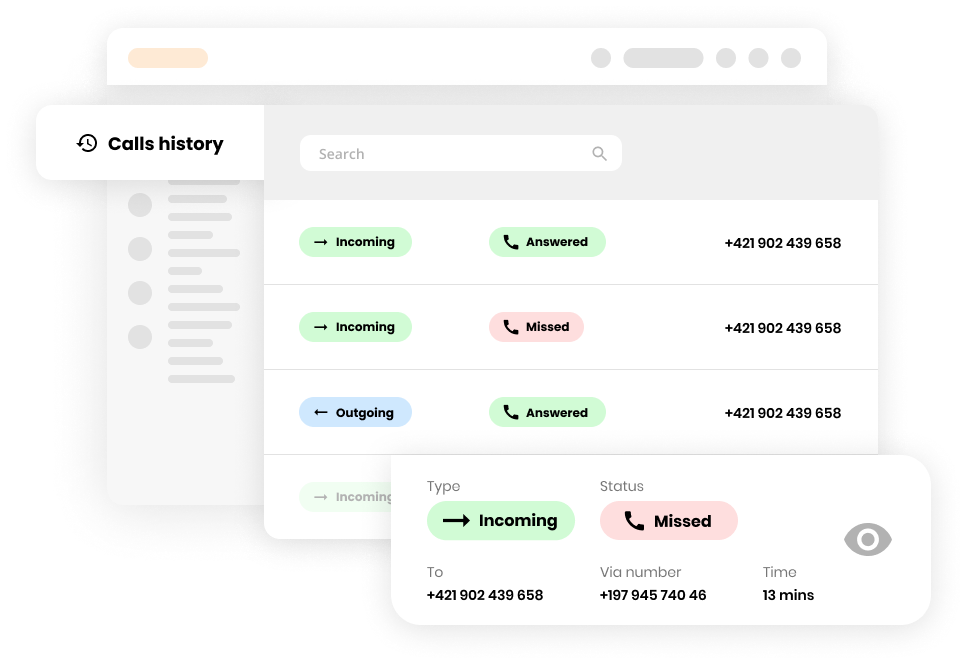 Features our customers love:
Call recording
Internal calls
Call back feature
IVR
Call logs
Video Calls
Find out all the features of a call center in LiveAgent. 
Ticketing software
One of the main features of LiveAgent is ticketing software, that efficiently combines multiple communication channels such as social networks, call center, live chat or regular email into one universal inbox. Yep, you see right, this also includes good old email communication with your customers. The system automates your agents' tasks, thus prevents lost email inquiries and makes sure that each email has a responsible person, who will handle the issue. As a result, you can improve your customer satisfaction and create an awesome brand image. Cool? Cool!
Features found in ticketing software that improve your customer support include:
Automated ticket distribution
Time Rules
Email templates
CRM
Canned messages
Forwarding
Audit log
Time Tracking
Knowledge base software
Self-service is no longer a nice-to-have. It is a necessity. 
According to SuperOffice; "70% of customers now expect a company's website to include a self-service application."
The consumer doesn't want to wait for simple information that can be easily displayed in your knowledge base or forum. With LiveAgent, you can create unlimited amount of articles full of information, videos, and guides. WYSIWYG (What You See Is What You Get) editor makes the editing super easy for anyone. No need to have a ton of experience, you can start creating immediately! 
LiveAgent Customer portal includes;
Knowledge base
Forum
Feedback & suggestions
Search widgets
Customer ticket history
Wrap-up
Here we are, again! We would like to thank all of our customers for praising us across these review platforms (and many others, not included in this post). Being featured in each of the categories means a world to us and our gratitude can not be expressed in words. We honestly appreciate your feedback and we are striving to improve LiveAgent every day for you. Because we can only be satisfied, when you are satisfied with our solution. 
Subscribe to our newsletter
Be the first to receive exclusive offers and the latest news on our products and services directly in your inbox.
If you came across this article by an accident or perhaps you are researching our software, let us help you! We provide a free demo for anyone. Simply, schedule it here with our customer support and find out more. However, if you think you want to try it out immediately, create a free account or try out any of our subscriptions for 30-days free of charge.
Why settle for less?
Take the leading customer service software for a spin! Start your free 30-day trial today. No strings attached, no credit card required.