What is retention?
Retention, in business terms, means the exact as it does in English language. Retention means that when you provide your existing customer with more customer services and support, and in addition, provide them with special offers, they tend to remain your customers for a long period of time. This is what marketers define as loyal customers.
Loyal customers not only add to the profit of your company and increase your revenue. Through the word of mouth, they advertise your company. As per research, it costs almost 5%-25% less to spend more on retained customers than to hunt for new customers.
Watch a video about retention
Customer Retention is an important aspect of customer service. LiveAgent Help Desk software offers tools to ensure quick and efficient customer retention such as an intuitive ticketing system, comprehensive customer management, analytics, and all-in-one help desk solutions. By using the software, businesses can provide better customer support and identify the needs of their customers to ensure customer retention. LiveAgent Help Desk software also offers advanced automation features, scalability, and iOS and Android app support to easily manage customer inquiries.
Customer Retention 101: How To Increase The Lifetime Value Of A Customer | Learn With Shopify13:46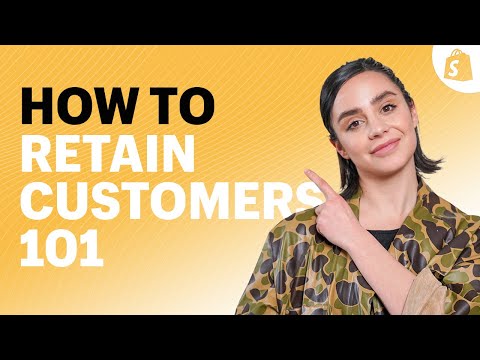 Learn With Shopify
Topics
customer retention
customer acquisition
strategies to boost customer retention
Video summary
The video discusses customer retention and how it is cheaper to retain current customers than to acquire new ones. A strong customer retention strategy involves maintaining relationships and creating value for customers. The video also discusses the importance of customer retention for affordability, return on investment, loyalty, and referrals. The discussed topics are customer retention, customer acquisition, and strategies to boost customer retention such as improving customer support, sending personalized emails, and offering incentives to loyal customers.
Frequently Asked Questions
How do you define retention?

Retention manifests itself in the fact that if you offer a specific person satisfactory solutions, products, services, support, they stay with you for a long time. Retention increases the company's profits and revenues.  

What are the types of retention (employee/customer)?

There are two types of retention in companies. The first is about customers, i.e. customers who are satisfied with the product or service, have a good customer service experience, will come back and buy again from the company. The second of this retention is retention among employees, which in this sense means a change. The smaller the change of employees, the better it speaks for the company.  

Is retention important for businesses?

Retention is very important as it has a huge impact on the company's bottom line as well as its image. That is why every company should ensure that both customer and employee retention is at the appropriate level.  
Expert note
Retention is key to long-term success in business. Keep your customers satisfied and loyal to increase profits and build a strong brand.

Andrej Saxon
Sales manager