What are customer service skills?
Customer support can be sometimes a comparative advantage for a company. So, it is very important to provide the best support as you can. Every customer representative should be well-skilled and have a great knowledge about products or services.
Customer representatives should carefully listen what customer ask for and they should give personalized responses. They should be also a persuasive speakers. It is very important to stay patient when the customer is angry. When something goes wrong, they should take responsibility for the problem.
There are many other skills that customer representatives should have, such as good communication, assertiveness, empathy, friendliness, flexibility, self-control, time management and much more.
Watch a video about customer service skills
LiveAgent help desk software provides customer service teams with all the tools they need to deliver exceptional customer service. By streamlining communication, improving customer satisfaction, simplifying workflows and automating repetitive tasks, customer service skills are promoted and enhanced. LiveAgent help desk software helps customer service professionals to better understand their customers' needs, provide timely responses and develop stronger relationships with their customers. All interactions are logged, helping customer service teams to quickly identify and address any problems that arise. LiveAgent is an invaluable tool for customer service teams looking to provide quality service.
8 Customer Serivce Skills Every Employee Should Know | A Better Answer02:44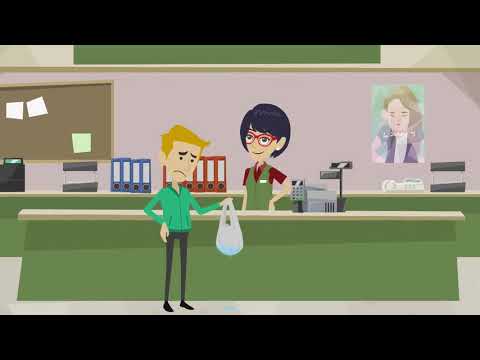 A Better Answer
Topics
Video summary
The video discusses the importance of customer service skills for employees who interact with clients. It emphasizes eight important skills including empathy, patience, clear communication, knowledge of the product, positive language, reading between the lines, quick learning, and the ability to close the interaction with a satisfied customer. The video concludes by highlighting the role of customer service in the success of a business.
Frequently Asked Questions
What is the definition of customer service skills?

Customer service skills are a set of behaviors that members of the customer service team should rely on in their interactions with customers. Without these skills, the customer service team will not perform well. These skills include: communication skills, empathy, patience, and specialist and technical knowledge.

What are the most useful customer service skills?

Communication is one of the most useful customer service skills. Thanks to clear communication, we can easily communicate with the client and clarify solutions to problems. Another skill is empathy, which allows you to really get to know the customer and allows you to better understand his needs. The third skill is specialist knowledge, which is needed both to explain exactly how to solve the problem, the specification of products and services offered by the company, but also to efficiently operate the tools.

How to train your customer service skills?

Training customer service skills is an extremely important process. The first source from which we can derive knowledge on this subject is based on the information provided by clients, associates and our immediate supervisor. This gives you the chance to notice things that you may not be aware of and are not aware of. Another source is customer feedback reports. It is a huge source of knowledge that will show you what to pay attention to. In addition to this, you should practice skills such as kindness and patience as well as the language of communication.
Expert note
Effective customer service skills are essential for building strong relationships with customers and driving long-term success. The ability to empathize, problem-solve, and communicate clearly are some of the most important skills.

Andrej Saxon
Sales manager