Tired of looking for new customers all the time? Life is so much easier when you make your existing customers so happy that they keep coming back for more.
It's more affordable to hold onto existing customers than it is to acquire new ones all the time.
That sounds wonderful — after all, who doesn't want to save money like this?
Moreover, the probability of selling to an existing customer is as high as 70%, while the probability of selling to a new one is as low as 5%.
To capitalize on customers who have made a purchase from you, let's take a look at the top 7 customer retention strategies that will boost your eCommerce sales.
Implement a loyalty program
It's highly likely that millennials will make up the core of your demographic. One thing they want from you is a loyalty program, with 68% ruling out loyalty if a brand didn't offer a loyalty program.
Many small businesses and eCommerce stores offer loyalty programs that reward customers for repeat purchases. For example, if a customer makes 5 different purchases from you, you might offer them a discount on their next purchase.
'Buy One Get One Free' strategies generally don't work in the eCommerce world because they can easily break you. Instead, you might wish to offer free shipping after a customer has used up enough points on their loyalty program, or maybe you could offer store credit. Both of these strategies can make customers feel good about your store, and by rewarding them in this way you're encouraging them to come back.
Loyalty programs are super easy to implement too. If you have a Shopify store, you can download their loyalty apps.
Here are a few types of loyalty programs that you can implement:
The Point System: Perhaps the most basic and popular among eCommerce stores, the point system is also super simple and effective. It works like this: every time a customer makes a purchase, they gain a set number of points. Bigger purchases are worth more points than smaller ones. For example, $10 could be worth a single point, while $50 might be worth five. The easier you make you point scheme, the more attractive it will be to customers. After all, who wants to spend their time adding numbers up?
The Tier System: Essentially, the more loyal someone is to your company, the bigger the reward. Long-term members really benefit from this one because the rewards get bigger as time passes. You could, for example, offer four tiers that customers can unlock after gaining a set number of points. Each tier reveals a bigger and better reward.
Refer a Friend: A large number of customers use this program that rewards any customer who refers a friend. Lyft, for example, offers a $10 bonus to any driver who refers a passenger.
Multi-visit Loyalty Rewards: This loyalty program is popular in the entertainment sector, as well as the travel and restaurant sectors. The more people visit you or spend with you, the more they 'earn.'
Find a way of encouraging customers to make a second purchase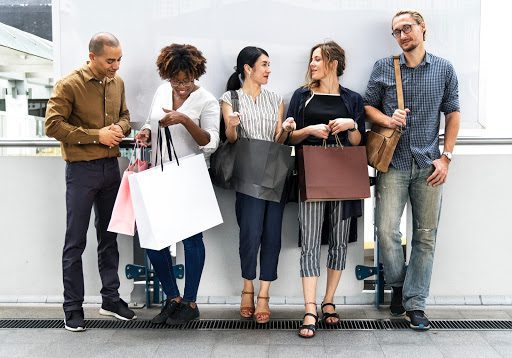 According to research, a customer doesn't become loyal and easier to sell to after nine or 10 purchases. They become easier to sell to after just three purchases. Indeed, research shows that purchases rocket by 27% after the third order.
This means that you need to put the hard work and effort in immediately so that each customer makes a second purchase. Once they've made that crucial second purchase, they're almost yours to keep.
To encourage a second purchase, you should pull out all the stops with a 'welcome' email. Instead of firing off a generic thank you email, go the extra distance with a personalized welcome email that makes the customer feel genuinely appreciated. Include a time-limited offer for their next purchase, too. This creates a sense of urgency and can be enough to clinch that second purchase.
Here are other ways to incentivize that crucial second purchase:
1) Make them aware of your loyalty program
If you have a loyalty program, don't keep it hidden away. Make sure that your first-time customers are aware of it immediately. Show them how that purchase they just made could be worth a certain number of points that, over time, will contribute to free merchandise.
Use a pop-up to raise awareness of your loyalty program. For example, just as someone is about to make a purchase, you could show them how they'll receive 100 loyalty points if they recommend you to a friend.
Get them hooked!
2) Reward Customer Feedback
Customer feedback is always good as it shows us what we can do better.  It shows us what the customers want and keeps a first-time buyer in the game. The thing is that most customers are willing to leave feedback.
To encourage feedback so that you give your customers more of what they want (which itself encourages repeat custom), you could offer a voucher in exchange for the feedback.
3) Recommend Other Products in the Checkout Email
Your checkout email represents a great opportunity to keep customers coming back to your store. Instead of just itemizing the purchases they just made, consider adding contextually relevant product recommendations that they may want to take a look at. This is similar to Amazon's 'Customers who bought this item also bought …' tactic. It's a very effective way of putting people onto the next step.
Build relationships
You've probably heard it said that building relationships with your customers is super important in 2019. The tactic of the hard sell is dead — at least in the eCommerce world — and people instead want to be marketed to.
Moreover, they would like to make a connection with you.
Of course, building relationships with customers can take time. We get that. But there are simpler ways to do it:
1) Show Your Appreciation
Why not reward your top 20% of customers — those who are responsible for most of your sales — with a personalized gift card or thank you email each month? At Nightwatch, for example, we sent out artisanal Slovenian chocolates to the users who helped us refine our app by giving feedback. This promotes goodwill and positive feeling towards your business, and it encourages customer retention.
It's very easy to do, too. Simply use an app like TouchCard and you're well on your way to sending out highly personalized gestures that help you stand out from your rivals.
2) Create Value
Everywhere you look — in any sector — companies are creating an immense amount of value for their customers. They're seemingly giving more than they're taking.
When you create value, you're also creating a feeling of goodwill. People will see that you're offering them value and they'll start to feel positive about your brand. Over time, this goodwill and positivity can turn into loyalty.
The easiest way to create value for your customers is to offer lots of educational material. What can you teach them for free about your niche? What content can you create that would make a positive difference in their lives?
Value is all about giving more without charging extra for it. If a customer can see that they're getting more out of this than you, that right there can promote loyalty.
3) Listen To Your Customers
Ask for feedback — and then actually listen to the feedback and act on it.
Good or bad, customer feedback helps you to improve your service and products. You don't know what your customers really want until they tell you.
As well as cultivating feedback directly, listen to what your customers are saying on social media. Participate in conversations, engage people and respond to questions.
If you decide to respond to negative feedback or criticism, make sure that you respond appropriately. Don't get angry but keep your cool, sympathize with them and show that you're doing all you can to improve your service.
Personalize the shopping experience
Imagine if you knew exactly what a customer wanted from you — what products they wanted to buy, what content they wanted to consume — you'd be well on your way to retaining more customers.
69% of customers want a personalized shopping experience. This means that they want an experience that's tailored to them and their needs and wants specifically.
Amazon does this. Each time someone makes a purchase, Amazon remembers their history and offers them related products.
Personalization — which you can do by checking your data and understanding it before building audience segments — improves conversions and sales, and because it's giving the customers more of what they want and less of what they don't want, it can also encourage retention.
Prevent abandoned carts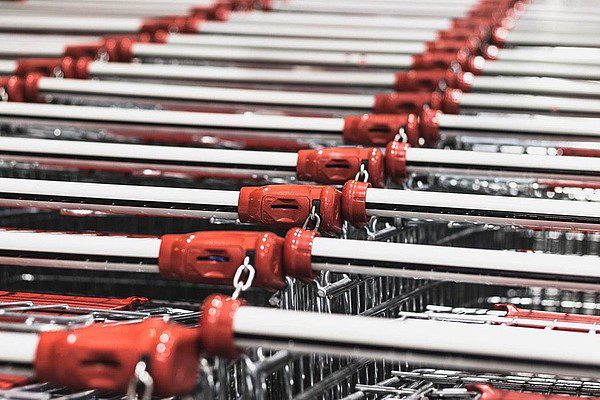 Abandoned carts really suck for you because each time someone abandons their cart, you're losing the opportunity to turn them into a retained customer. They're almost at the finish line and then they've vanished.
The thing with abandoned carts is that there's always a reason why a customer doesn't complete the purchase process. According to data, 56% of customers abandon their cart because of unexpected costs, such as extra shipping, while 25% abandon their cart due to poor website navigation.
21%, meanwhile, feel that the process is too long, while 17% lack trust.
To improve these stats where your own store is concerned, it's important that you remove all hidden costs, make your website as easy to use as possible, and add a valid SSL certificate to your store in order to improve trust.
Here are other ways to prevent cart abandonment:
1) Use Cart Abandonment Emails
If you've already captured their email address, you should send them an instant email as soon as they abandon their cart. You can set up an automatic email for this via your autoresponder.
Then, if the customer hasn't returned to their cart, follow up with a second email 24 hours later.
Show them the items and include a call to action that directs them back to your site.
2) Reach Out Personally
Autoresponders can work but if you're having no luck it might be that your emails are a bit too impersonal.
If so, consider taking the time to personally reach out to your customers who abandon their carts. Ask them if you can be of assistance in some way and inquire as to what the issue was. Any feedback you get will be golden as it can highlight exactly why your customers are abandoning their carts.
3) Take a Look at Your Funnel
It might be that a stage in your sales funnel is ultimately what's tripping people up.
Take a look at your analytics to see what's stopping the flow of conversions and then rectify the problem to see if it helps.
Implement targeted web push notifications
Web push notifications are a great way of bringing customers back into the game because they're sent directly to customers who have freely opted into letting you send them. This means that any customer who receives a push notification actually wants to receive it.
That's great news, and all you need to do is ask for their initial permission to send them push notifications, before segmenting your subscribers (you can use a tool like VWO Engage) and then using your notifications to raise awareness of new products and discounts you know they'll be interested in.
Offer exceptional customer support
Lastly, retaining more customers can be as simple as upping your customer support game.
As stats have shown, customers are 4 times more likely to switch to a rival if your customer support is lousy.
The thing is that improving your customer support isn't even difficult, but it's likely that you need to make one or two revolutions. For one thing, start offering multi-channel support so that customers can contact wherever they want. Implement chatbots so that customers can have their queries answered super fast. Monitor your social media profiles, especially Twitter where customers voice their concerns the most. Don't leave these concerns unanswered but get back to people as soon as you can.
All in all, customer retention requires effort from you, but because it saves you so much money over the long run while boosting revenue, it's worth making the effort now. Come up with a winning loyalty program, land that all-crucial second purchase and work hard on personalized the customer experience.
And don't forget those abandoned carts — they're kind of important.
Improve customer experience with personalized assistance
Invite your customers to chat and answer any questions they may have as they shop. Guide them through the process, leave a good impression, and secure more sales!