We all know that customer satisfaction is essential to the survival of your business, but how to find out whether your customers are satisfied or not? It's very simple – just ask them with a customer survey!
But what you ask your customers is as important as asking in the first place. When and how often you ask them is also important. But what you do with customer feedback is the most critical part of improving customer satisfaction. If you're not analyzing your results you might as well stop collecting customer feedback altogether.
How to ask whether customers are satisfied
There are multiple ways you can conduct quick customer interviews online via surveys.
Let's say you want to start collecting customer feedback in your LiveAgent conversations, but don't know where to start. There are customer feedback tools, such as Nicereply or Simplesat, that integrate with LiveAgent and make it easy for you to start measuring customer satisfaction in no time. You can embed your customer survey: 
directly into your LiveAgent signature
send out a survey automatically every time you resolve a ticket 
allow customers to rate your service at the end of each chat session
measure customer loyalty with Net Promoter Score campaigns
The first thing you need to decide is what satisfaction metric you'd like to measure.
Nicereply offers three metrics:
Customer Satisfaction Score
Customer Effort Score
Net Promoter Score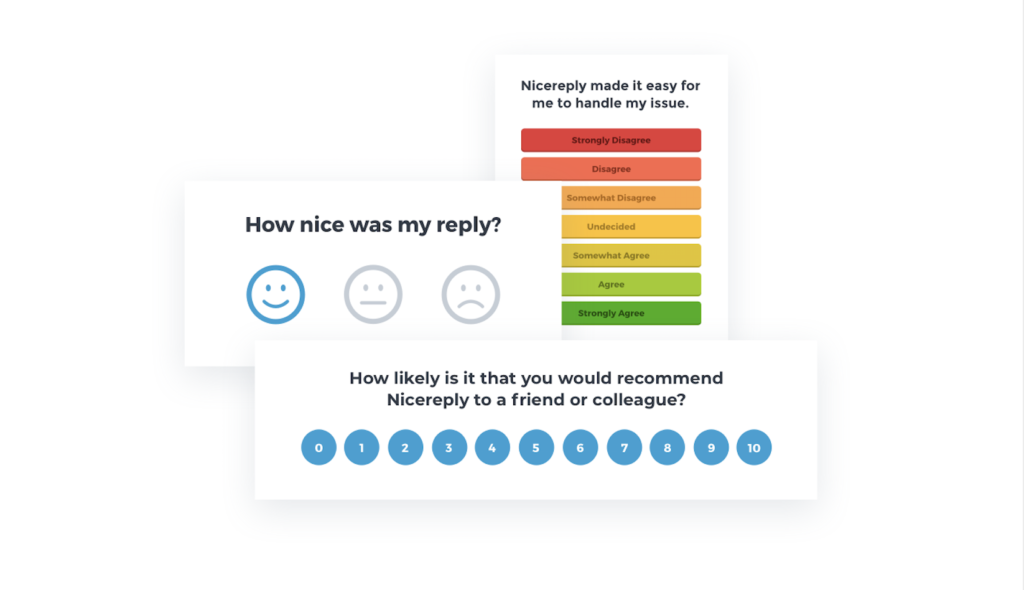 If you'd like to learn more, Nicereply made a great article about Choosing Customer Metric For Your Company.
After you decide which metric you want to measure you need to choose one of the previously mentioned distribution options. 
If you choose an email template, you have to copy the Nicereply survey code and insert it into your LiveAgent email template. The survey will be placed in their signature and customers will be able to rate your agents after each interaction.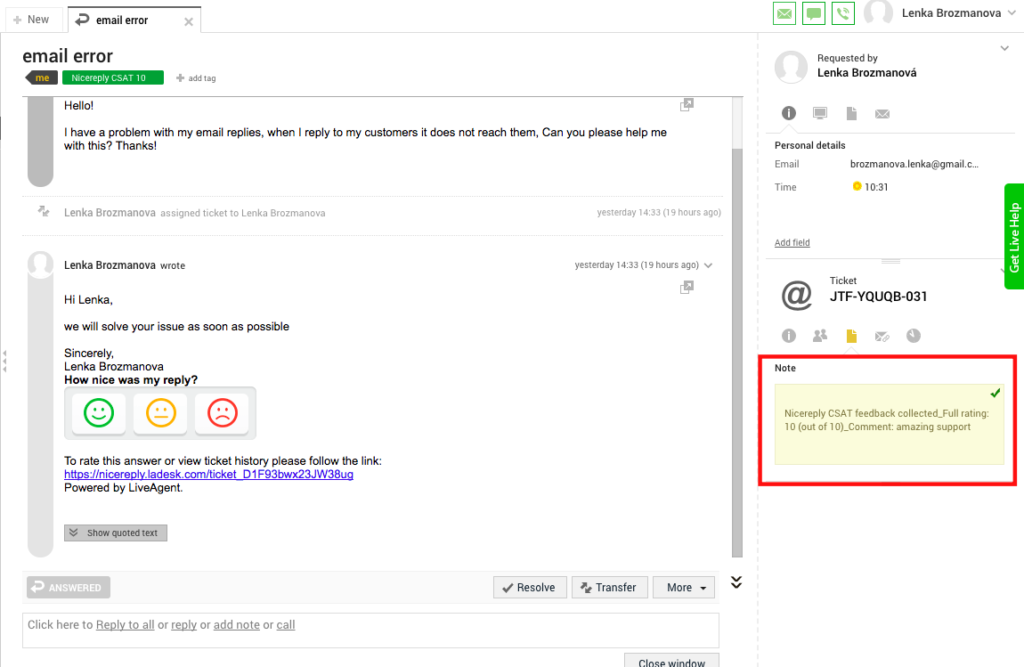 If you choose to send out surveys automatically after resolution (we call this a trigger) you set it up and Nicereply will start scanning the status of your tickets on a regular basis. After a ticket is resolved a survey is triggered by this event.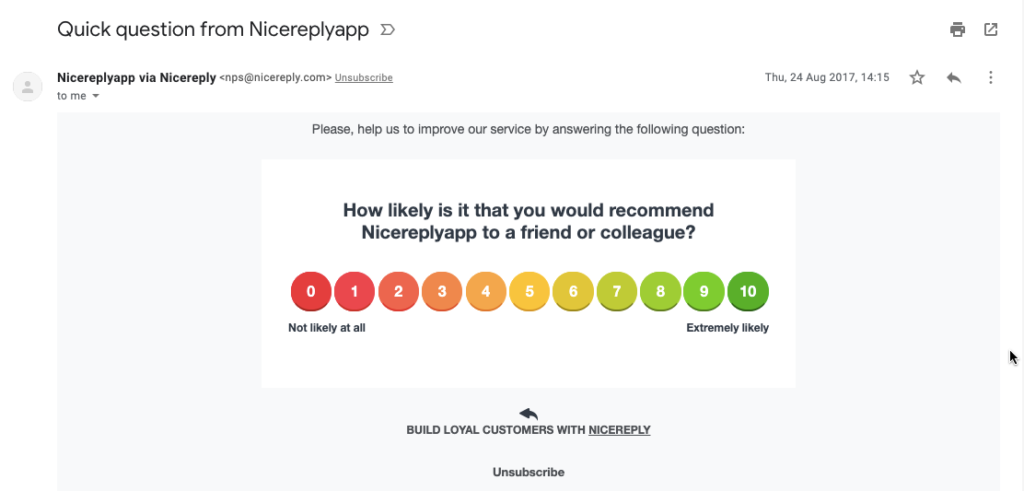 If you choose the Net Promoter Score campaign you create a list of contacts and set up your campaign. Your NPS survey will measure customer loyalty and you'll be able to identify your company's promoters. You can get more ratings in different stages of the buyer's journey with less effort, thanks to Nicereply NPS Autopilot. Autopilot will automatically resend your NPS campaign after a selected period of time (for example every 3 months) and you can compare results each time you resend the campaign.
And finally, if you choose the Nicereply chat plugin you will be able to measure customer satisfaction after each chat session.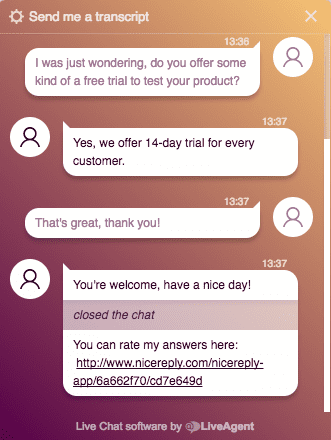 When to conduct a customer satisfaction survey
The best time to conduct a satisfaction survey is when the experience is fresh in your customer's minds. A customer's response may be less accurate if you wait because they might forget important details about interacting with your company. If you incorporate a satisfaction survey directly into your signature, customers will be able to rate you after every single interaction and you'll receive real-time feedback. On the other hand, if you measure customer satisfaction after resolution (when a chat session is ended or a ticket is resolved), customers will be able to express feelings about their entire experience with your company, not just one part of it.
Thanks to the Nicereply Autopilot feature you can also set up your NPS campaign to be distributed to your customers automatically after a specified period of time (for example every three months).
What to ask in a customer satisfaction survey
There are so many great ways to ask for feedback, and each option gives you a slightly nuanced response. Nicereply allows you to customize survey questions to ask the exact customer feedback question you have in mind. You can choose different rating scales and add follow up questions. The customer survey world is your oyster!
We're big fans of mixing it up and trying new things. Below you can find multiple different ways you can ask your customers what they think of your service or your product!
Customer satisfaction score
When your customers interact with your support team, you might send out a survey after resolution asking if they were satisfied with the interaction. These survey results are compiled into a customer satisfaction rating – CSAT. There are many different ways to ask customers for their feedback after the resolution of a conversation. Here's just a few:
How nice was my reply?
How did we do today? Good, I'm happy / Bad, I'm not happy
Are you satisfied with the resolution of your ticket today? Good, I am satisfied / Bad, I'm not satisfied
Some teams choose to include a link for feedback at the bottom of every email. Nicereply's team uses this format for every email they send to customers. It means you don't have to wait until the end of the conversation to find out how customers feel. Customers can provide feedback as soon as the conversation isn't meeting their expectations and the support team can jump in to turn the situation around. Here are a few customer feedback questions:
Other customer feedback questions:
Let us know how our service was today: Excellent / Fine / Poor
How satisfied are you with your experience?
Did we meet your expectations?
What to ask when customers focus too much on the product, not support
A frequent concern of support managers is that the feedback they get through surveys is too focused on the product while ignoring the support experience. The comments from customers aren't actionable for the support team, and it feels like the support team doesn't have control over the score when customers are focusing on product functionality.
But small changes in the customer feedback questions you ask after support interactions can help get more actionable, support specific feedback.
How did [Agent's Name] do today? – Make it personal, so that customers think about the support agent's work, and not the product
Thinking specifically about the last interaction, how satisfied are you with the service you received today?
Two quick questions for you today: First, how satisfied are you with [Company]? Secondly, how satisfied were you with the customer service agent you talked to today?
How was the help you received?
What to ask when your survey response rates are low
When customers aren't responding to your surveys consistently, it's tough to fully understand what your user base thinks. The estimate is that only 1 out of every 26 unhappy customers will take the time to complain. To hear from the other 25 customers, you need to make it as easy as possible for them to give feedback. That means short surveys, easy to understand questions, and one-click feedback options.
Customer feedback examples:
With just one click, tell us how we did today.
Did we answer your question today? Yes, I am satisfied / No, I am not happy.
Relational survey questions
Sometimes you don't just want to know how your last customer service interaction went, but how your customers feel about your company in general. While CSAT questions focus on a transaction, there are other questions you can ask to focus on the total experience. We call these questions "relational questions". Relational questions ask customers to think about the big picture. They give you great insight into why your customers stick around or if they might have one foot out the door. Try asking customers relational questions a few times per year.
Customer feedback examples:
Net Promoter Score: "How likely are you to recommend Company to friends or family?"
The Product Market Fit Question: "How would you feel if you could no longer use (Company) tomorrow?"
What to do with the answers
The most important part is to start measuring customer satisfaction — but you can't stop there. It's also important to put processes in place so that you can learn from what your customers are telling you.
Especially since feedback can come through many channels: email, NPS surveys, CSAT surveys, reviews, and more.
There are 3 steps that can help you put structure around your customer feedback, so your team can learn from it and constantly improve.
1. Follow up with a question 
When you get customer feedback, it's almost always a good rule of thumb to ask a follow-up question. Don't just say, "Thanks for the feedback!" and run away with it. You need to dig in deeper for two reasons:
There's a chance that you can actually deliver or solve whatever is being suggested, and the customer just doesn't realize it or isn't using the language you would use to ask the question.
If you don't offer what they're asking about, you're almost always going to need some more context if you're going to make the most of customer feedback and act upon it.
2. Organize it
Customer feedback is only useful if you can find it, make sense of it, and track trends in it. 
If you're using LiveAgent, you can see customer feedback directly in the rated ticket. You can also analyze your Nicereply rating feed and see the rated agent, a customer that gave a specific rating. Moreover, you are able to take an advantage of improved analytics including various trends and charts.
How should you slice and dice your customer feedback once it's all organized? That's up to you and your team. Here are some examples that may help you decide how to segment your feedback by:
Customer: Track the feedback you get from a customer over time. That way you can help intervene before a customer churns, or make suggestions about how you can improve adoption.
Industry: If you have customers in different industries, this can help you see how usage differs for each one and how you can adjust your product or message for each one.
Region: Especially for global teams, this can help you make decisions around headcount and messaging that might differ between countries.
Feature: Group feedback on a specific part of your product/service so that you can get an isolated view of it. This is especially helpful for new big features, or core features for which you want to increase adoption.
3. Share feedback trends with your team
Asking questions and organizing messages is only useful if you share customer feedback with your whole team. That way everyone can benefit and learn from it. A few ways you could do this include:
presenting customers feedback examples in a segment during a company meetings
hanging customer logos and stories physically around the office
creating a Slack channel where anyone can post customer feedback (the good and the bad)
Nicereply allows you to create a "zap" in Zapier that will automatically post gathered customer feedback directly to your chosen slack channel so that everyone can see it
Last but not least, don't forget to reward your customers and show them you appreciate their feedback!
Teams that conduct customer satisfaction surveys can easily calculate the expected risk of unhappy customers. By putting a number to the importance of customer satisfaction, you can have more meaningful conversations with your boss and company about investing in your team.
Commit the entire team to improve customer satisfaction day in and day out. Measure your progress, and enjoy the benefits. Creating a useful customer survey is no easy task, but it's worth pursuing.
Discover on your own
Knowledge is important, but only when put into practice. Test everything in our academy right inside the LiveAgent.
LiveAgent 2021 | Better Customer Service Starts Today | Live Agent01:12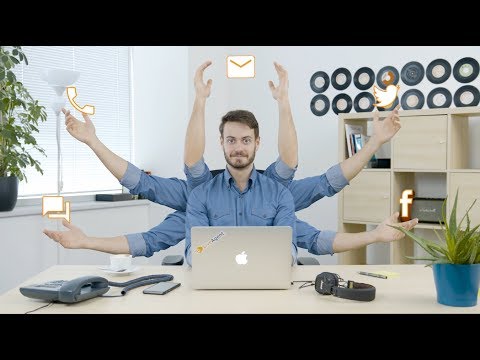 Live Agent
Try out LiveAgent for FREE
Handle all customer inquiries from one interface. Start improving your customer service with a 30-day free trial right away!
Frequently Asked Questions
What do you say in a customer survey?

The questions you're going to ask in a customer survey are determined predominantly by the goals you've set. If your goal is to find out data about your current product, then the questions should be focused on the product functionality or design and not customer service.

What is a customer survey?

The customer survey is a source that allows your company to gather information about customer satisfaction regarding your products or services.

How do you find out whether your customers are satisfied or not?

We all know that customer satisfaction is essential to the survival of any business. So what is the answer? It is very simple. Just ask them with a customer survey!