Free help desk software – What is it and why does your company need it?
Even a help desk or support center needs help from time to time. Lost tickets, SLA violations, and frustrated or churning customers. These are just a few reasons why you should start using an improved solution, like help desk software. Since your company's financial situation may not allow you to spend 100-200 euros per month on a paid version; a free help desk tool can be a good alternative.
Fortunately, there are plenty of free help desk tools out there. To get started without investing any money, you can begin by testing out different free help desksystems. You may be wondering if this kind of solution offers enough potential value. Or whether such tools are worth implementing just for the sake of saving a few bucks. Especially, if they don't provide a full range of advanced features. Well, let's see what some free tools have to offer.
Free help desk software – What is it?
Free help desk software is a tool that helps you organize operations, processes, and tasks within your customer service or support. The only difference between a free help desk and its paid counterpart is that; the free one doesn't cost anything, but as a result, may only provide a limited number of features.
The main purpose of implementing this kind of software is to meet the needs of your customers and potential clients. Free help desk ticketing software will enable you to monitor, prioritize, and categorize incoming support requests submitted via various channels; and allow you to resolve them much faster.
For example, your company may offer a customer support phone line as one of the support options for your clients. Whenever customers call, your service agents take notes and solve their problems; which actually means that you already have some kind of help desk system in place. It may be a simple one, but it's still a help desk system that you don't have to pay for.
However, even free help desks stopped being simple quite some time ago; evolving under the influence of technology and growing customer expectations. Today, it is hard to imagine a support department's workflow without a free help desk tool or a more advanced, paid online helpdesk software.
That's why, when referring to help desk solutions, you may refer to:
The general concept of customer service (an example was already mentioned above).
Free help desk software, or customer service systems.
The best free help desk ticketing software, provided by the pioneering help desk software company
So from now on, whenever we refer to free help desk software; you shouldn't only think about your agents, their phones, and their notebooks. Instead, think about a set of resources that your agents can use to offer the best customer service and customer experience for your clients.
What kind of resources, you ask?
Technical side – Free help desk software including; a call center system, free live chat, a free help desk ticketing system, and a free knowledge base.
Human side – The team (agents) that support your customers on a daily basis.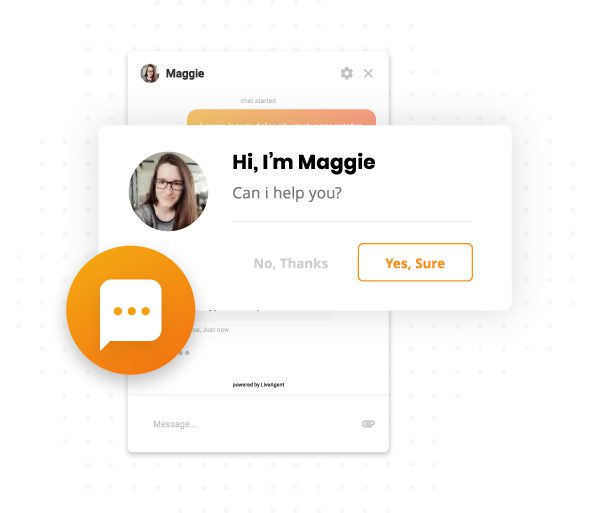 But why exactly do companies need a help desk? Digital customer interaction tools are becoming more and more accessible. Small and medium-sized organizations have benefited greatly from the implementation of new customer communication strategies. These were previously only available to large corporations with huge budgets. And the reason behind this? Customers have changed the way they interact with businesses through both paid and free help desk ticketing software.
In many industries, social media and purely digital channels; like live chat are often used by customers rather than legacy channels like phone calls or emails.
Companies that thrive to satisfy customers must make sure that help desk tools provide the proper functions for their agents.
Help desk tools should enable agents to provide:
Immediate responses
Personalized messages
Identification of sales funnels
That's why the integration of digital tools such as free help desk software is obligatory for businesses that want to attract new customers and keep their customer base growing.
As mentioned above, the best help desk software should centralize all communication channels; live chat, emails, phone calls, and gather requests together in one dashboard. Thanks to this, all inquiries can be answered in the most practical and agile way; without multiplying tickets and confusing customers. The top-notch free help desk software enables all agents and departments to work together using the same system.
One of the most important features of any help desk software is a help desk ticketing system. Such a system organizes all interactions between a company and its customers by turning these interactions into unified tickets. A help desk ticketing system – free or paid, allows agents to open or close requests. Thus, ensures a communication history is generated which can be used to measure, analyze, and improve responses. 
A reliable free help desk tool gathers customer behavior data and creates databases of follow-ups and incidents through a unique ticket system. This is mainly used to provide information or address a particular user's doubts about your products or services. In short, the purpose of such a solution is to help agents resolve problems; by providing them with all the necessary information.
In contrast to a multichannel support strategy; the best free help desk software works as a universal communication channel for both customers and companies. It is also a very valuable marketing tool because it reinforces the organization and efficiency of a company.
Free help desk ticketing system
As already mentioned; a help desk ticketing system – free or paid, is always the most important element of any help desk. The term "ticketing system" refers to all the applications that automatically; administer, manage, process, classify, authorize, and organize incidents. These are turned into tickets that are generated internally (by employees) or externally (by customers).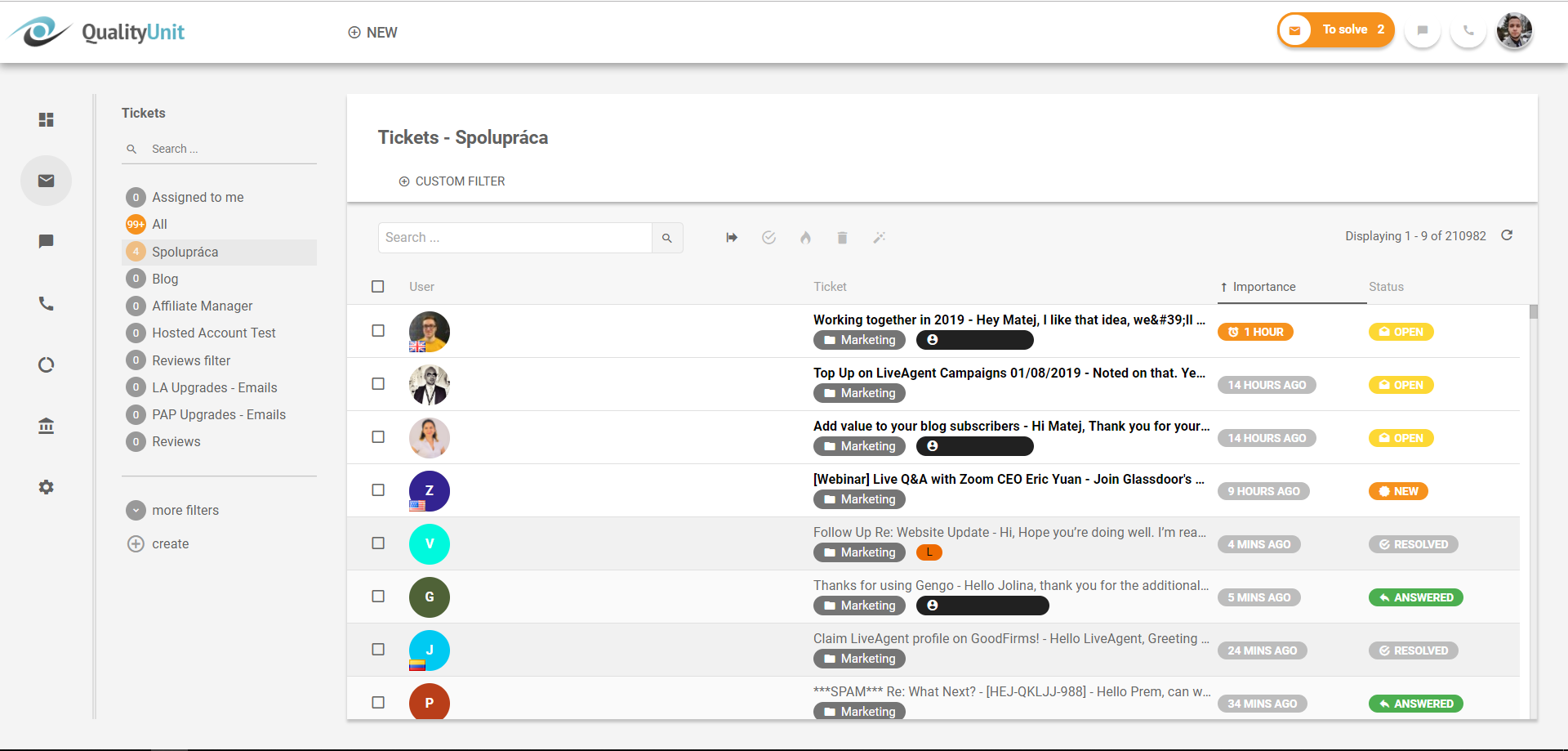 Every issue, incident, request, or inquiry is turned into a ticket by the system, assigned a unique reference number, and then assigned to an agent based on predefined criteria. Keep reading to learn more about how a help desk ticket system actually works.
Free help desk ticketing – How exactly does it work?
The heart of the help desk is a ticket. This is why the terms help desk software and help desk ticketing system are often used interchangeably. Since we've already mentioned notebooks, we can consider a ticket to be something similar to a sheet of paper. You use to write down everything you hear while talking to a client who has called to complain about something.
Each ticket should store information about the inquiry as well as the customer's contact information.
Here's what it should include:
Customer name
Date and time of contact
Reason for contact
Category of the claim (IT, billing, sales)
Who is responsible for resolving the complaint
Maximum resolution time/date.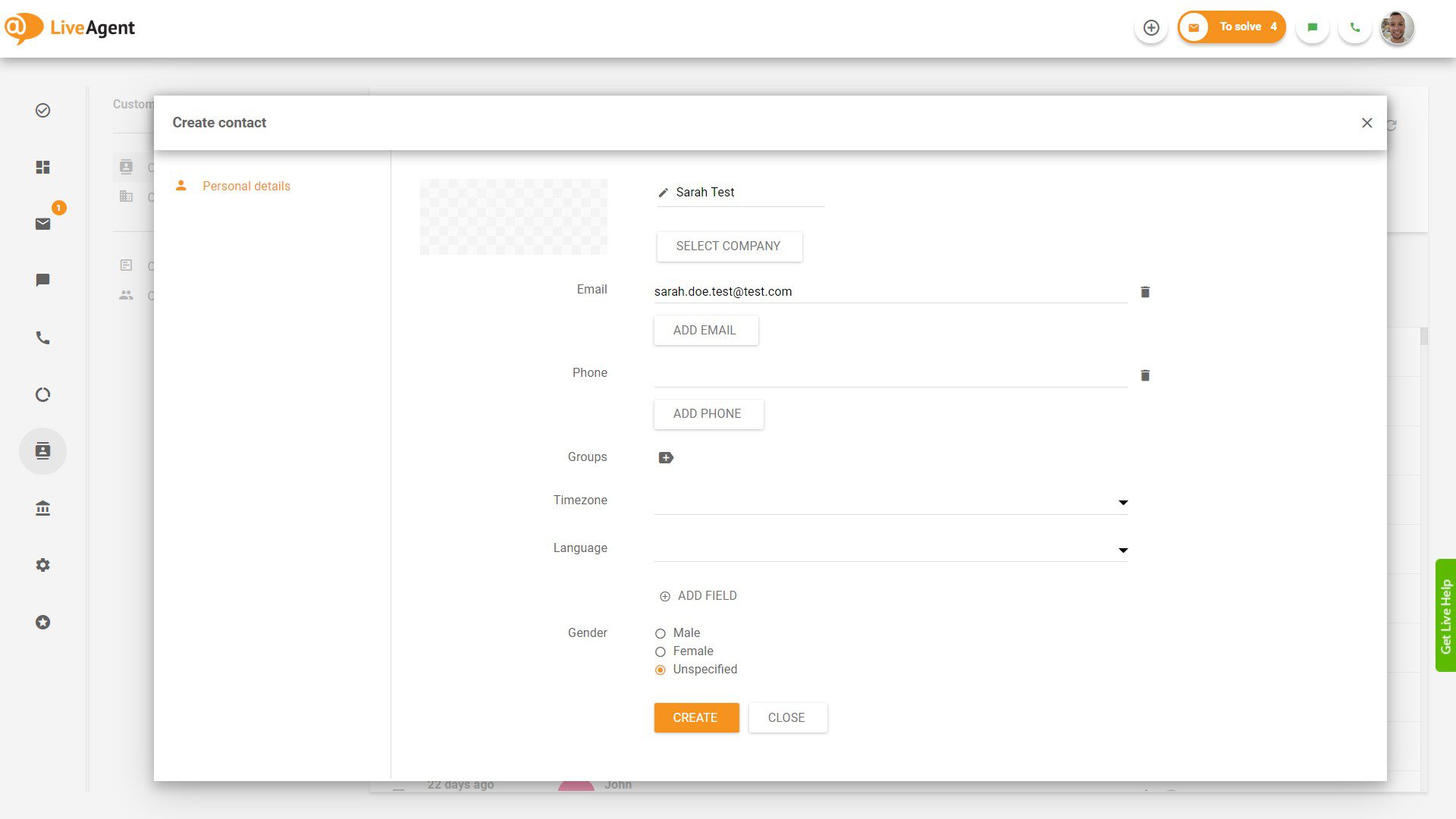 Whenever a customer contacts a support or service team; their ticket is marked as  "open", which means that it was successfully received.
Next, customer support teams use the free help desk ticket system to ensure that the ticket is "closed" or resolved in the shortest time possible.
Today, almost 100% of different help desk software types are based on tickets; so you may wonder where all these tickets come from. And the answer is…from everywhere!
Tickets can be created through:
Websites – on the customer service page or through a contact form
Live chats
Social media messages and comments
Phone calls
Emails
Knowledge bases
In-person interactions
The number of communication channels that customers can use is growing. That's why you need to make sure that your company does not miss any customer inquiries or complaints; which is why you need a ticketing system and/or a help desk tool.
What is free IT help desk software?
As mentioned above, not every free help desk tool provides the same set of features. Free IT help desk software is designed to work as the main point of contact between IT organizations and users. According to ITIL (Information Technology Infrastructure Library) principles, a service desk is a Single Point of Contact (SPOC) between; an IT service provider and users who are seeking support or assistance to help them with their daily activities. 
A typicalhelp desk manages incidents (service disruptions) and service requests (routine service-related tasks), as well as communication with users. Typically, a free IT help desk software has a broad focus; thus created to ensure users and customers have a single go-to place for all IT-related inquiries. 
The end result is that a help desk plays a critical role in facilitating the integration of business processes; within the wider technology ecosystem and service management infrastructure of a business. All of this is done to ensure that customers are taken care of at all times. Thus, remain satisfied with the service you provide.
Free vs. paid help desks – The differences
In the mid-1990s, Robert Gordon University analyzed the value of organizations' help desk systems. It was found that value is derived not only from a proactive response to user problems but also from the unique possibility to communicate with numerous customers or employees daily. Information obtained in areas such as technical problems, user preferences and satisfaction can be valuable for the planning and development of other units within any company.
The main advantage offered by any free help desk or free help desk ticket system is its effectiveness in organizing the operational activities of companies (at zero cost.) Furthermore, since free help desk tools allow all team members to access users' messages, search for solutions, and resolve multiple issues (finance, IT, marketing, sales) it can be considered a collaborative tool too.
Most help desk toolshave the following advantages:
The ability to sort and organize requests sent through different channels (phone calls, emails, live chat conversations, contact forms, knowledge bases, etc.) in one dashboard.
The best free help desk software tools offer a wide variety of plans and features to meet the expectations of both small and large companies.
They're cloud-based, so they can be used by different users in different locations at the same time, and are available on mobile phones through their own applications.
Top free help desk software provides a technical support service for possible incidents.
Some help desks allow users to generate reports based on the activity of the company, chosen departments, or individual agents.
They can be integrated with third-party applications, such as PipeDrive, Vectera, and Highrise.
Best practices when using a free help desk tool 
You offer a good product. The market loves it. Sales results are improving. Your user base is growing.
Now, you need to provide adequate technical support to users as a natural consequence of introducing a very popular product to the market. Sooner or later, your customers will need technical support, advice, or a little help with some (hopefully!) minor bugs or issues while using your product.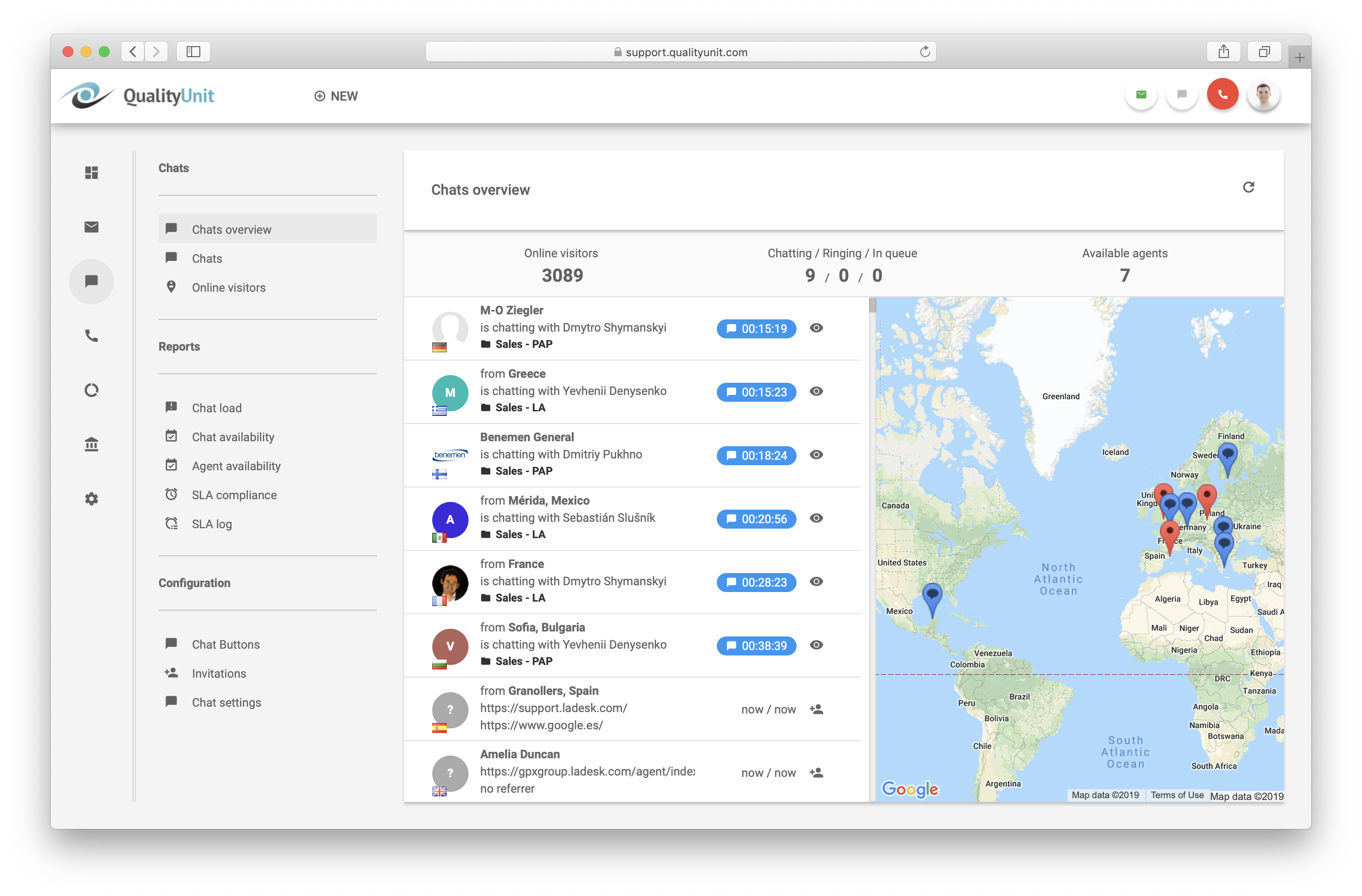 The more customers you have, the more time, money, and energy you need to spend on providing support and customer assistance. Therefore, if you do not have a proper action plan in place, the technical support area can affect customer satisfaction and consequently hurt your company's growth.
So, first things first: you need a reliablehelp desk or service desk ticketing system. Second, offer excellent technical support training to ensure that your technical support staff follows the best practices possible. The use of unprofessional or outdated technical support methods can result in reduced productivity, incorrect solutions to problems, frustrated customers, and unhappy service agents. And all of these can lead to a potential loss of sales and customers.
Here are some tips for your company's support staff that will help them support your clients while providing an excellent customer experience by utilizing a free help desk software.
Determine problems correctly
When a customer calls your company for technical assistance, your service agents need to be sure that they understand what the customer is going through or what challenges they are facing. Otherwise, even with the best free help desk in place, they won't be able to assist your users properly.  
One way to resolve this issue is to train your support or service staff to reiterate the problem to the customer in their own words to confirm that they have understood them.
In the case of more complicated issues, having more than one service agent working on a specific issue raised by a customer can also help determine what the problem is and what exactly needs to be done in order to fix it.
Communicate with the client consistently
Regardless of what progress has been made on a particular issue, or how great your help desk software is, it is necessary to keep the client updated about the resolution of their problem as often as possible. The frequency of the updates is up to you, however, our recommendation is to update the customer at least once a week if the issue needs to be worked on long-term. If you choose a good free help desk ticket system, the tool will remind you to notify your customers about the progress of their request.
Communication that customers understand
You will not be doing the customer any favors if they do not understand what you are saying when trying to solve their problem. When assisting a customer, the worst possible outcome is to make them look or feel incompetent for not understanding what you are trying to say.
Assess the customer's technical knowledge and communicate with them on their level. You will be surprised how effective it is to make the customer feel like they are receiving excellent technical assistance.
Use free help desk software
It is as simple as that. You need some kind of a help desk tool to handle customer issues, requests, and questions. When you use a help desk ticketing system, the system automatically takes a request submitted by a customer and turns it into a ticket. Then, your service agents should describe the problem in the ticket, set the frequency of communication between the customer and the company, and update the ticket after each interaction.
Finally, your agents can keep records of all communications with a customer inside the help desk and review these notes to ensure that the customer has understood your explanations.
By combining the correct definition of the problem, constant communication with the customer, communicating with them at a level they can understand, and using appropriatehelp desk softwareto manage all contacts and issues, your customer support department will be perfectly attuned to the needs of the market.
By implementing these practices, you will also be able to increase customer satisfaction, enhance the value of your product to the customer, and therefore increase your sales.
Free or paid help desk software – Which one should you choose?
To find out which help desk software is better for you — free or paid, you must consider the situation you are in.
For example;
Are you just starting off as an entrepreneur?
Has your product been available on the market for a long time? 
Do you manage a considerable number of clients? 
How much staff do you have to assist customers in case of incidents? 
Do you think you need professional help to manage your clients' requests better? 
Keeping these questions in mind and analyzing the approach you want your business to have, you may choose a freeor a paid version of the same software.
Understandably, not every organization has the budget to pay for a ticketing system or help desk solution if they are just starting out. Luckily, there are many reliable and expandedticketing systems or help desk tools that any organization, big or small, can choose from. 
One thing should be clear – you need a help desk solution that will support you, and your company as it grows. What we mean is that as your business expands, you should be able to upgrade and scale any ticketing system you use. This kind of tool should also provide you with support, advice, and security patches.
We recommend that you examine the service desk description for every free software to see what they offer, test a few of them, and then decide whether or not you want to upgrade to a paid version.
Discover on your own
Knowledge is important, but only when put into practice. Test everything in our academy right inside the LiveAgent.
LiveAgent 2021 | Better Customer Service Starts Today | Live Agent01:12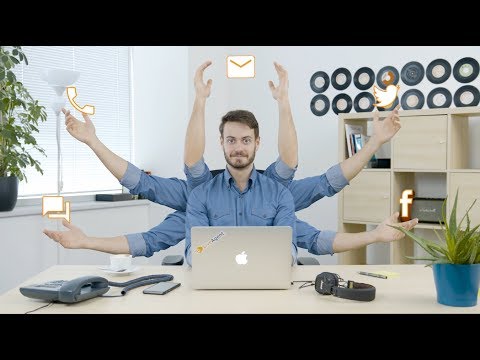 Live Agent
Try out LiveAgent for FREE
Handle all customer inquiries from one interface. Start improving your customer service with a 30-day free trial right away!
Frequently asked questions
What is the most important help desk feature?

One of the most important features of any help desk software is a help desk ticketing system. Such a system organizes all interactions between a company and its customers by turning these interactions into unified tickets.

What does the term ticketing system mean?

The term ticketing system refers to all the applications that automatically; administer, manage, process, classify, authorize, and organize incidents. These incidents are turned into tickets that are generated internally by employees or externally by customers.

What information does a ticket include?

Each ticket should store information about the inquiry and the customer's contact information, such as customer name, date, and time of contact.