What is omnichannel customer service?
Omnichannel customer service aims to provide seamless customer care across various traditional or digital channels, such as phone calls, social media mentions, live chat messages, etc. It allows businesses to provide a consistent level of support throughout the customer journey by keeping the communication channels integrated.
This approach eliminates the need for each customer service agent to monitor different channels to keep up with the customers' queries. Rather than wasting their time refreshing various sites and inboxes, they can focus on resolving tickets and supporting clients.
A great example of omnichannel customer service is LiveAgent helpdesk software. Your agents can manage all the customer interactions from one convenient universal inbox.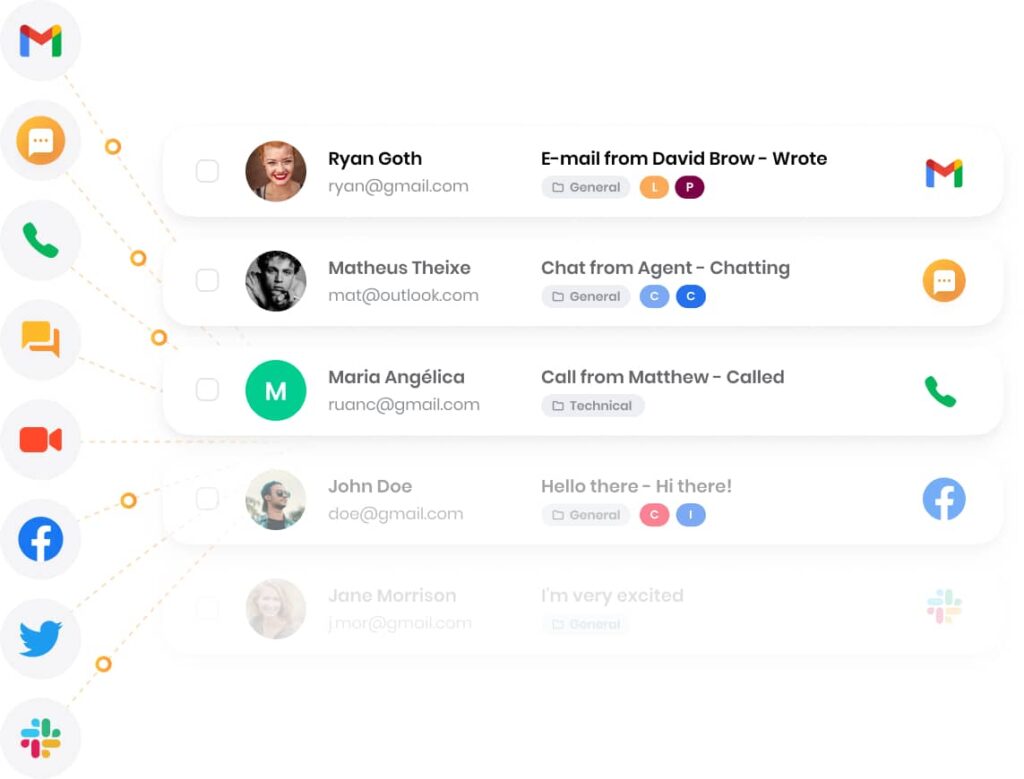 Importance of omnichannel customer service
These days customers expect companies to communicate with them in real-time either on their phones, computers, or in-store. Customers place a great emphasis on resolving their queries efficiently regardless of the mode of communication they choose.
Omnichannel support also empowers your clients to reach out to you when they have a question or an issue. Customers no longer see modern brands as siloed and unreachable entities. Every forward-thinking business should keep in mind that omnichannel support is a crucial part of a customer-centric approach.
According to Accenture's report, 75% of customers feel that they need to use multiple communication channels to effectively resolve their issues. Companies should be able to pick up where they left off in the last interaction. No one likes to repeat themselves and describe their problems over and over again. Therefore, businesses that can keep up with customer expectations experience much higher customer satisfaction and retention rates.
What is the difference between multichannel and omnichannel customer service?
Multi-channel approach uses various communication channels that are independent of one another. A customer can contact a business that has multi-channel support via SMS, phone call, social media message, etc. but they cannot continue one interaction across all of them.
On the other hand, omnichannel provides a consistent customer experience that is integrated across all the channels and devices. The interaction history travels with the customer from channel to channel making it easy to provide cohesive and personalized customer support.
Many businesses confuse the terms "omnichannel" and "multichannel". And even though they claim to provide omnichannel customer service, the truth is that they often use the multi-channel approach. LiveAgent is capable of working as an omnichannel contact center software or a multi-channel one, depending on your customer service needs.
Benefits of omnichannel customer service
Let's take a look at the benefits of omnichannel customer service:
Increased ROI
Providing seamless and consistent messaging across various channels increases your first contact resolution rate. This directly increases your conversion rate and therefore your ROI.
Enhanced customer experience
Consistent customer experience empowers customers to engage with you both online and offline. Furthermore, customers are more likely to convert when they have support readily available through their preferred device and channel. Employing omnichannel support enables your sales, support, and marketing teams to navigate customers through the conversion funnel more effectively.
Improved customer service insights
The omnichannel approach allows companies to collect and process customer data from diverse channels. These include website cookies, mailing lists, contact forms, etc.
Having this data not only helps identify the most effective marketing channels and ad campaigns but also determines the best way to allocate the company's budget.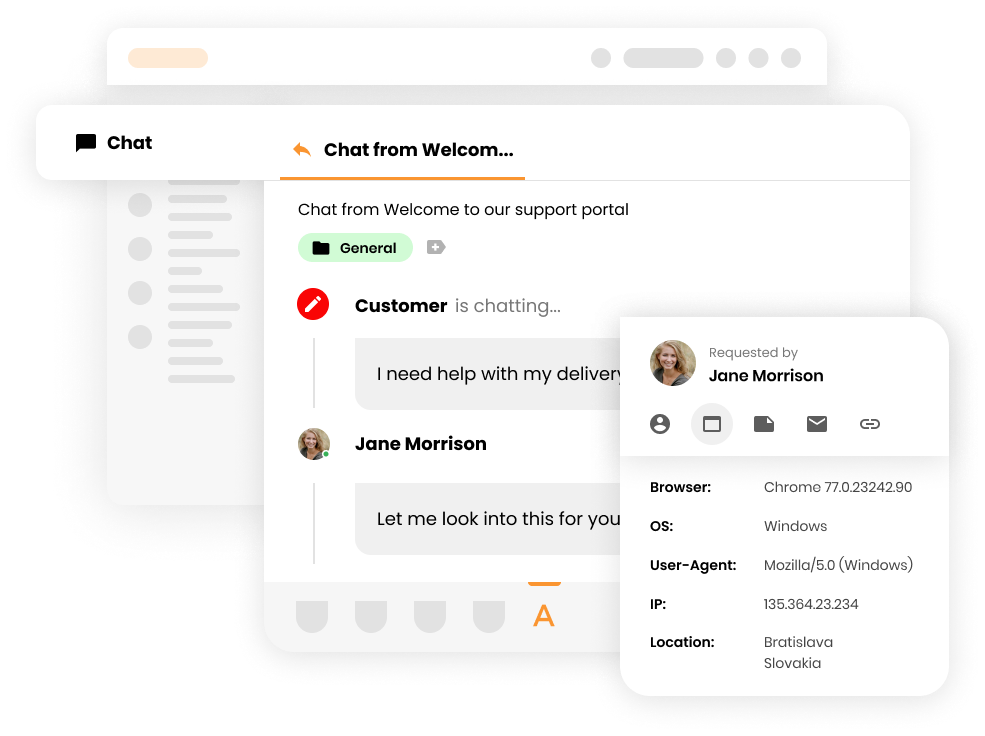 Reduced customer churn
When you reach your clients through their preferred method of communication, they are less likely to disengage. Delivering personalized customer support is a must when it comes to building strong relationships with your customers. Furthermore, you can make sure that the messaging across channels is consistent and effective so you can nurture your leads and provide the best experience possible.
Enhanced brand visibility
People are more likely to do business with companies they trust. Having a consistent brand identity across all channels helps your customers recognize you every time. Furthermore, having a strong brand strategy allows for more targeted messaging for your audience.
Saving costs
When you analyze customer data and study customer service metrics, you can greatly reduce your contact center operational costs. This is because you can make data-driven decisions and allocate your resources accordingly.
Automation possibilities
You can further streamline your customer service by creating automation rules and applying them to your omnichannel customer support. This not only lifts the weight of repetitive tasks off your agents' shoulders but also directly increases your resolution rate and response time.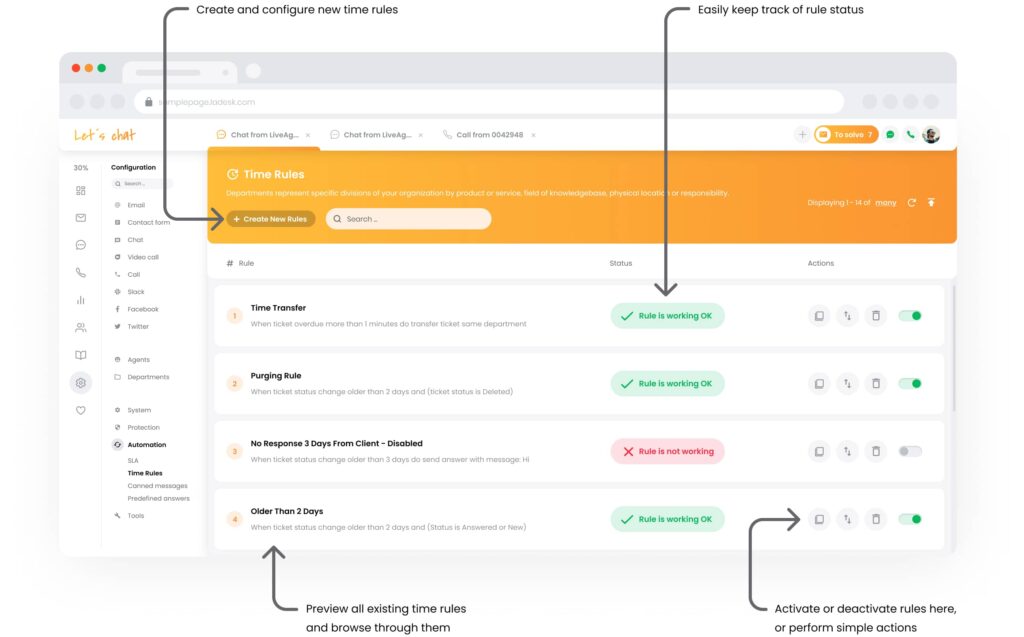 Best practices for omnichannel customer service
Understand your customers
Creating a buyer persona is the key when it comes to omnichannel marketing strategy. You have to be able to identify the preferences, purchasing behavior, and habits of your target audience.
Which modes of communication do they prefer? How did they discover your brand? Are there certain channels they avoid?
Answers to these questions will help you determine which channels require the most attention. Make sure you have the strongest presence there.
Perfect the mobile response
More and more people are using their mobile devices to browse the Internet and to make purchases. Predictions suggest that 187.5 million users in the U.S. will make at least one purchase via their mobile device in 2024.
Therefore, your website must be optimized for smaller screens like phones and tablets.
Pay attention to social media
Over the past few years, social media has become one of the most effective ways to engage with your customers. Pay attention to your loyal followers and be sure to reply to direct messages as quickly as possible. Modern businesses put great emphasis on their social media presence. Don't be overly pushy, but always keep your customers engaged and interested.
Encourage self-service
Not everybody likes to reach out for help right away. Many customers prefer to solve their issues on their own. Be sure to encourage them to do so. It not only makes them feel empowered but it also boosts their confidence. Moreover, having your customers deal with simple problems themselves allows your customer support agents to focus on more important and demanding tasks.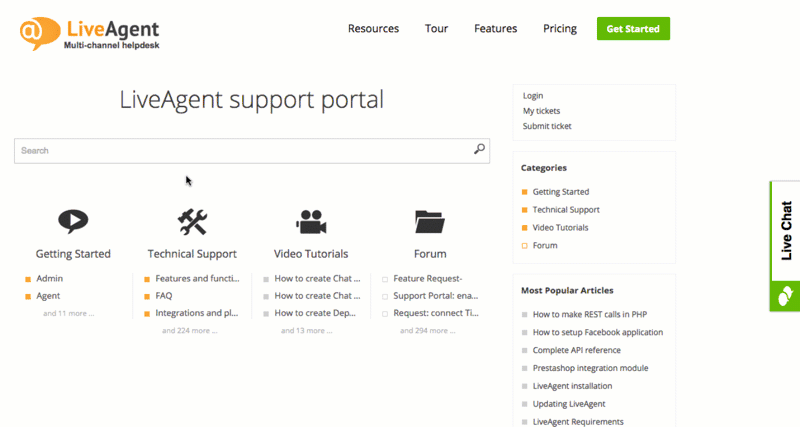 Use live chat
Live chat service is very popular when it comes to contacting customer support. Research suggests that 63% of clients are more likely to revisit a website if it offers a live chat feature. LiveAgent provides a live chat feature as a part of the omnichannel customer service. It offers immediate support for your customers. A live chat message is converted into a ticket and assigned to a customer care representative.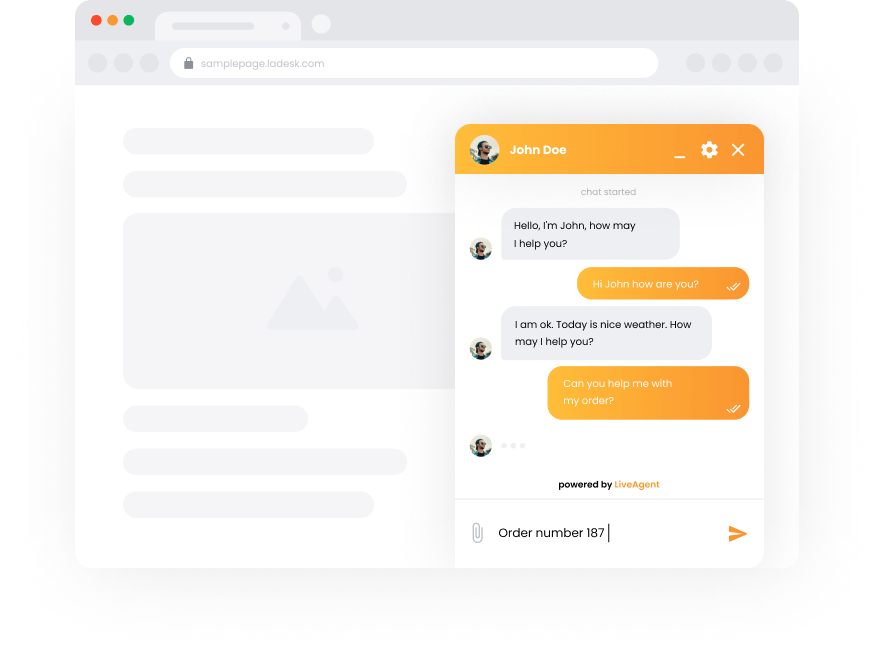 Make sure your systems are tightly integrated
You can't provide effective omnichannel customer service if your systems aren't connected properly. The best help desk ticket system solutions can seamlessly integrate all of them, so make sure you're using your help desk solution to its full potential.
Pay attention to traditional forms of customer service
Email support has been around for a long time and it is still a very powerful tool when it comes to customer service. You need to ensure great response times otherwise your customers will take their business elsewhere. Furthermore, even though email support is regarded as "old school", make sure your customers still have the best experience possible. Personalize each message, be it a welcome email, a birthday card, or a newsletter.
Challenges of omnichannel customer service
This type of customer service is very complex and therefore it requires sufficient agent training. You need to make sure that your staff is knowledgeable and ready to assist your customers with all their queries. You can do this by providing coaching sessions, organizing seminars, and scheduling regular training for your employees.
Issues with business processes can arise too. Each department must have accurate information at all times. Make sure you have the right tools to keep tabs on your inventory, orders, etc.
Boost your customer service
LiveAgent gives you the power to answer all customer inquiries from one interface, making your customer service lightning-fast!
Watch a video about omnichannel customer service
An omnichannel customer service is a modern approach to customer service that provides customers with seamless experiences across multiple channels. LiveAgent help desk software is a powerful online customer service tool used to optimize the customer experience. It provides companies with a unified platform for customer service across multiple channels such as email, chat, phone, and social media. It enables companies to provide personalized customer service, manage customer inquiries, and automate workflow processes all from one easy-to-use dashboard.
Omnichannel Customer Service - What it is, and how to deliver it | GetVoIP - Expert Tutorials, Reviews, Top Providers03:48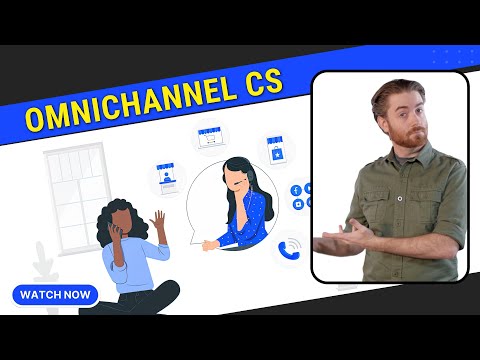 GetVoIP - Expert Tutorials, Reviews, Top Providers
Topics
Omnichannel Customer Service
Customer Interaction
Customer Self-Service
Video summary
The video discusses the concept and benefits of omnichannel customer service. It highlights how customers interact with businesses across multiple communication channels and how omnichannel communication can help to shorten support resolution times and eliminate the frustration of customers. The video also emphasizes the importance of customer self-service, customer analytics, and AI for providing quality service. The video ends with tips for implementing omnichannel customer service.

Frequently Asked Questions
What are the benefits of omnichannel customer service?

Some of the benefits of omnichannel customer service include increased ROI, better customer experience, improved customer service insights, saving costs, improved customer loyalty, enhanced brand visibility, and various possibilities for automation.

Why is omnichannel customer service so important?

It allows businesses to communicate with their customers in real-time through various communication channels. Since all customer interactions are tightly integrated, businesses can provide consistent customer experience across multiple channels.

How can organizations best implement omnichannel customer service?

Analyze your customer base and make data-driven decisions. Make sure your website is responsive on smaller screens like phones or tablets. Empower your customers by encouraging self-service options, but be always readily available to answer any questions they might have. It's also important that you pay attention to your response times. Furthermore, always have the customer experience as a priority.
Expert note
Omnichannel customer service allows seamless customer care across various channels, providing consistent support and empowering clients. It's essential for businesses to adapt to meet customers' needs.

Andrej Saxon
Sales manager