What equipment is needed to run a help desk?
Help desk agents respond to service requests and provide technical assistance to ensure an excellent user experience. Apart from providing office space for a service desk team, setting up and running helpdesk services requires minimal equipment investment. Basically, a help desk agent needs a computer, a headset for handling inbound/outbound calls, and a high-speed Internet connection.
Computers and headsets
Typically, the minimum computer requirements for a cloud-based help desk would include at least a 2 GHz multi-core processor, at least 4Gb (preferably larger) memory (RAM), and at least 500 MB of available hard disk space. If your service desk is going to manage voice interactions, your team also needs high-quality headsets. They should have noise-canceling capabilities and good-quality audio that help minimize distractions.
Stable Internet connection
To ensure seamless service and smooth operation of web helpdesk software, running a help desk requires a fast and stable Internet connection that has enough bandwidth to be able to handle the incoming ticket volume and phone calls. Poor network connectivity negatively impacts the quality of interactions between your service desk agents and customers.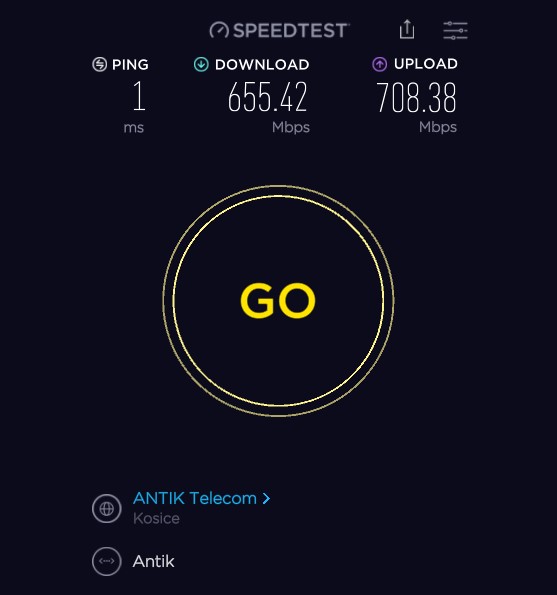 Dedicated office space
Setting up an in-house help desk requires allocating and equipping an office space that provides an adequate level of comfort and safety for agents. Workspace size, functionality, and hardware requirements heavily depend on the size of your help desk team and media formats supported.
Additional equipment
Though cloud-based help desk solutions are increasingly becoming prevalent across small and mid-size businesses. Big-size organizations with larger helpdesk teams might prefer on-premises solutions. Setting up and running an on-premises service desk additionally requires having your own servers to host the help desk software applications. Specific server requirements are commonly listed by a service desk software provider.
What are the help desk tools?
Help desk software
In order to efficiently handle customer interactions and service requests from various support channels, agents need to be equipped with professional service desk software with the right set of features and capabilities as well as an intuitive interface. Ticket management, automation rules, SLA management, multichannel communication support, reporting, and self-service capabilities are some of the essential features of modern help desk solutions.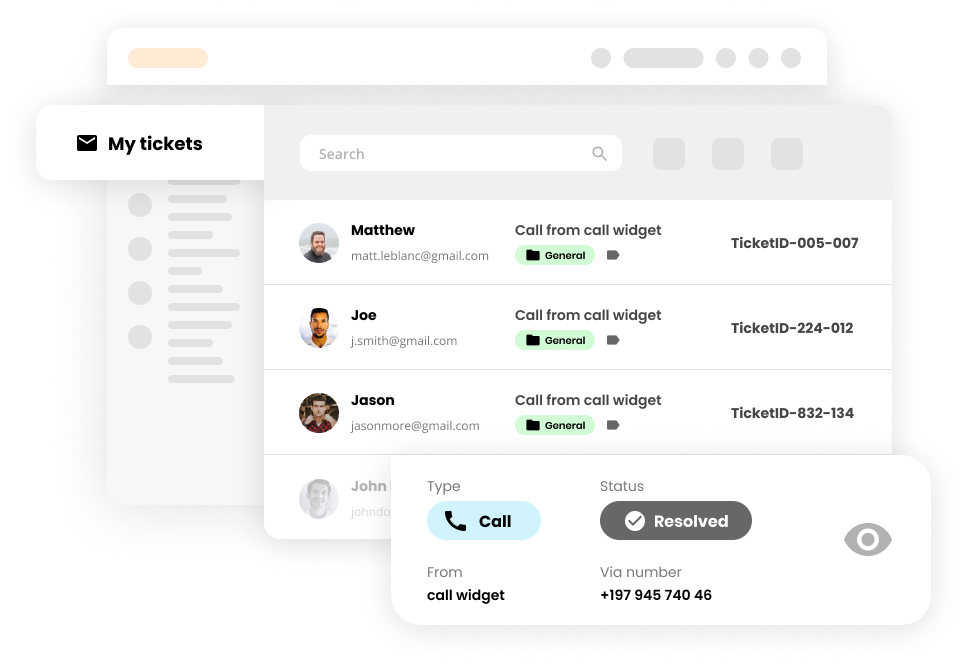 Customer Relationship Management
Customer relationship management is critical to ensuring high-quality support. CRM stores all the information related to customers and their interaction history with the organization. That enables help desk agents to deliver highly relevant, personalized support. Most service desk systems come with built-in CRM or allow integration with a company's existing CRM system.
To enhance the efficiency and effectiveness of customer support, integrating a ticketing tool with your help desk system can be highly beneficial. A CRM ticketing tool allows you to not only track and manage customer inquiries but also store and analyze valuable customer data. By using the power of a CRM ticketing tool in your advantage, agents can access a customer interaction history, enabling them to provide personalized support.
Call management tools
Help desk agents may use call management tools to support phone-based customer interactions. With call center and VoIP capabilities integrated into the help desk, agents can handle inbound calls and outbound communications. Features like automatic call distribution (ACD), call routing, call recording, and other call center features ensure efficient management of inbound calls. While auto-dialing tools (such as autodialer, predictive dialer, and power dialer) may be needed for handling large outbound call volumes.
Performance monitoring tools
Help desk software systems commonly include or can be integrated with reporting and analytics tools that provide business managers with insights on agent productivity and performance. They also allow tracking critical help desk metrics and KPIs. Based on that data, help desk team leaders can identify areas that need improvements or spot underperforming agents who are not meeting performance goals.
Workforce management tools
To ensure a service desk support center is properly staffed and operates at its peak efficiency, service desk managers may additionally utilize workforce management tools. WFM software allows managers to calculate and forecast staffing requirements, create and assign appropriate agent schedules, and monitor agent efficiency.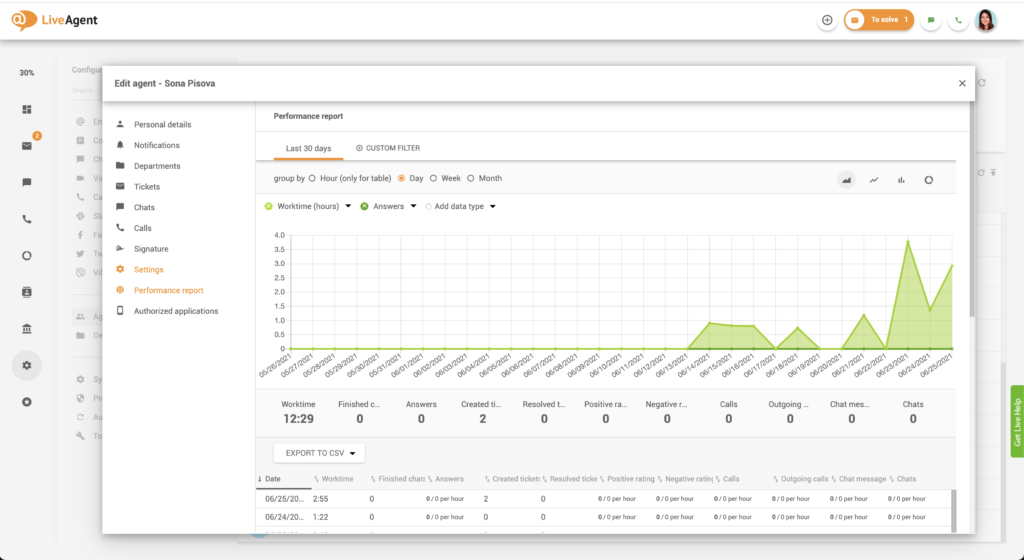 How much does it really cost to set up a new help desk center?
It depends on a number of factors, such as the size of your business and your support team, your customer support budget, and the type of help desk software you go for (on-premises or browser-based help desk software). When calculating the totals of setting up and running a new service desk center for your business, take into account the following expenses:
the cost of hiring and training new agents
employee salaries, benefits, and administrative expenses
the cost of renting an office space (unless you hire remote agents)
ongoing expenses for office utilities and Internet connection
office furniture (desks, chairs)
equipment for agents (computers, headsets, and other devices)
the cost of help desk software and call costs
The costs of setting up and running a service desk center will also vary based on whether you opt for cloud-based or on-premises deployment. Cloud-based help desk software like LiveAgent is an all-in-one solution which requires monthly subscription fees. These may differ depending on the pricing plan you choose. While on-premises help desk tools require an upfront investment that includes purchasing the software license and the servers, as well as ongoing maintenance and operating costs.
Provide excellent customer service.
LiveAgent's omnichannel customer service software is packed with powerful automation features that can boost your agent's productivity. Curious about all the opportunities?
Frequently Asked Questions
What equipment is needed to run a help desk?

Setting up and running an in-house help desk requires an office space (unless you are going to set up a remote help desk with agents working from their own locations), proper agent equipment (desktop computers/ laptops, headsets), and a stable high-speed network connectivity with enough bandwidth capacity to meet your ticket volume. Implementing on-premises help desk solutions additionally requires your own servers to store and manage data.

What are the help desk tools?

To effectively handle service requests coming in from various communication tools, agents must be equipped with fully-featured help desk software that integrates with CRM and call management tools. In addition, service desk managers may utilize reporting and analytics tools to track various help desk metrics and KPIs as well as workforce management tools to effectively staff the service desk and schedule agents. There are various service providers offering these tools, so it's important to do your research before making a decision.

How much does it really cost to set up a new help desk center?

When calculating the cost of setting up and running a new help desk center take into account the cost of office space rent and utilities, furniture and agent equipment (rental equipment), employee salaries, hiring and training of new agents as well as the cost of help desk software. When it comes to deploying on-premises service desk solutions, additional expenses include the cost of the software license, hosting your own servers, and ongoing maintenance, while cloud solutions require ongoing monthly fees.
Expert note
Setting up and running a help desk requires minimal equipment investment. A computer, headset, and stable internet connection are the basic requirements for a cloud-based help desk.

Andrej Saxon
Sales manager