What is CRM software?
CRM software is a special type of software, which is designed to manage business relationships. It allows users to store and organize every piece of information and record related to customers, e.g. their contacts, orders, interests, and much more. It also helps with tracking leads, contracts, customer support, or managing assets or resources.
In LiveAgent, you can store customer data in the contact information box or you can also integrate CRM tools to your LiveAgent.
Furthermore, with LiveAgent help desk software, you can automate many tasks from setting up a simple cron job to advanced automations.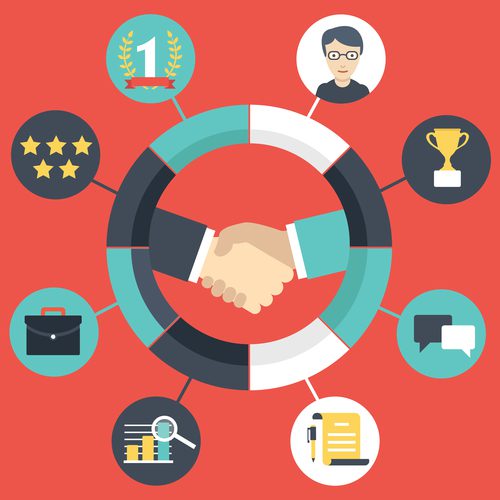 Frequently

asked questions
What is a CRM software?
CRM software is a platform that enables contact with various departments in the company. Thanks to this, every employee of the company has easy access to data, regardless of whether they work in the customer service team, in marketing or sales.
What are must-have features of CRM software?
There are a few essential CRM software features that make your job a lot easier. The first is definitely contact management, thanks to which we can edit contacts and have access to them. In addition to contact management, document and offer management options are very good options. Email integration is an extremely important feature that enables a better workflow.
What are best practices of using CRM software?
The best practices for using CRM software include choosing the right software. CRM should best meet the needs of the brand. Another important point is the training of employees. An efficient employee in a given CRM system will be more effective and will feel confident. It is also good to establish rules of action and cooperation so that each employee has clarity. CRM is also a possibility of automation, so it is important to use it well in the moments that are needed. Also make sure that all the necessary data and information is in the CRM.