What are CRM services?
Customer relationship management deals with the handling of all relationships that are related to the company's communication with the customer. For CRM implementation are used information systems which capture the entire sales process from the first contact with the customer to the invoicing of goods and services.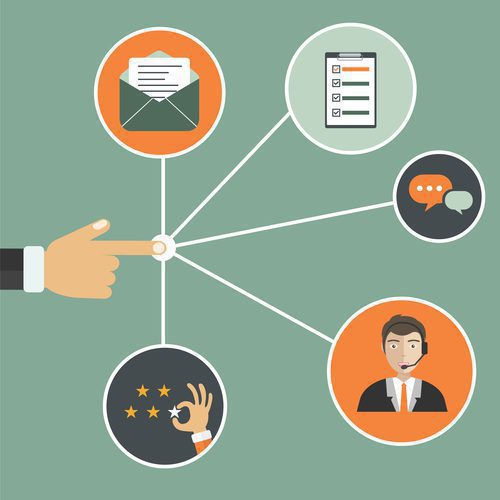 CRM was mainly designed to increase the customer's satisfaction. It's mainly devoted to crowded markets, where customer satisfaction is in the first place.
Frequently

asked questions
What are CRM services?
CRM service is a technology that supports the management of relations and interactions between the company and clients and potential clients. Its goal is to support business relationships so that business develops. CRM is not only a system that helps in managing contacts, but also all the tools that have an impact on the customer.
Are CRM services important?
CRM is important because it supports companies in developing customer relationships. Thanks to this, the brand has a better chance of retaining the customer and increasing revenues and profit. CRM should be seen as a management strategy.
Does every company need CRM services?
Regardless of the size of the company - whether it is a large corporation or a small company, CRM services are extremely useful. Having customer data and business data in one place greatly facilitates the operation of the entire company, it makes the work of individual teams more dynamic, which translates into their efficiency and profit.
Expert note
CRM services are essential for any business looking to effectively manage customer relationships and improve satisfaction. With the right software and strategies, businesses can personalize services and streamline operations.

Andrej Saxon
Sales manager