Who are call center managers?   
Call center managers manage call centers, their daily activities, and the employees who handle the calls themselves. They maintain order within call centers, troubleshooting any issues that the operators might have, and steering the call center in the right direction. 
Call center team managers need to get the most out of their teams. Most call centers are split up into teams with designated duties, and it's the responsibility of the call center supervisor to oversee everything going on in the different teams and help the operators achieve their goals.
Now, call center manager jobs are pretty challenging, as many people depend on their guidance, but the overall success rate rests on the call center managers' proficiency. Working in an inbound call center as a manager is very challenging work, so most call center manager job descriptions require some experience in the field and common knowledge in using industry software such as LiveAgent. 
Call Center Software Demo | LiveAgent | Live Agent04:40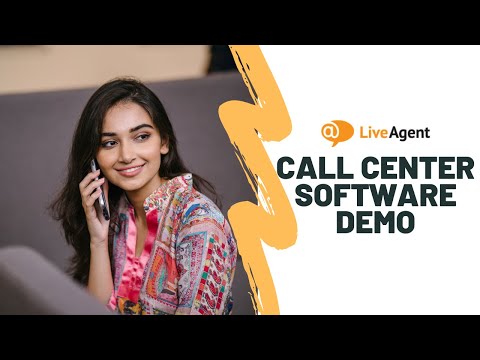 Live Agent
Aside from that, call center management can be a very lucrative career opportunity, as contact center managers tend to make a pretty penny for their work. It's safe to say that call center managers are driven, leadership-orientated, confident people with efficient communication skills and a responsible outlook on their profession. 
Start your free trial today
Learn all about LiveAgent and how it can help you improve your call center customer service.
What is call center management? 
Call center management is a common position in almost every call center. The person acting as a call center manager must handle many things, the most prominent of which are: 
Managing daily operations
Steering the workforce
Training newcomer workers
Handling customer interactions
Optimizing call center performance
Analyzing performance management
Aside from these things, call center management is directly involved with both the workers in the call center and the customers they are servicing – and is tasked with streamlining the communication between the two parties and improving the turnover rate. 
How to hire skilled call center managers?
If you're running a call center, you're going to need a couple of skilled call center managers on-site if you want to take your business to the next level of customer satisfaction. Now, this might sound like an easy thing to do, but hiring an unskilled call center manager could be disastrous for your business, so you'll have to pay attention to who you hire.
The hiring process itself should be as streamlined as possible to root out all the inexperienced clients. Don't hire someone for the call center manager job who doesn't have the necessary experience and expertise for the part. 
During the call center manager interview, you'll want to find out as much as possible about your prospective employees, such as their proficiency with tools such as LiveAgent, their prior experience in the field, and their management techniques. That's why you'll have to optimize the manager interview questions to learn what the applicant can bring to the company.
The interview process should tell you more than you need to know about the employee, so make sure to conduct it properly. Alternatively, it might not be a bad idea to have the HR department involved with the interview process. 
What does a call center manager do? 
A call center manager has several important tasks, and they need to perform all of them to the best of their ability. The call center management does the following: 
Optimizes and improves the service level 
Knows how to use software such as LiveAgent
Provides quality customer service
Maximizes customer satisfaction
Improves customer experience
Resolves customer issues
Settles customer complaint
Indexes customer feedback
Knows how to deal with angry customers
Augments the overall customer satisfaction score
Decreases average handling time
Provides interactive voice response
Decreases labor cost
Hits key metric points
Streamlines revenue growth
Declutters staffing level
And these are just the highlights. A good call center manager will always handle as many things as possible on both the corporate and the service sides. 
What are the top qualities of an effective call center manager? 
An effective call center manager must have a lot of emotional intelligence to deal with all kinds of situations. Furthermore, they should be an effective leader capable of sterling the workforce in the right direction.
They should have a unique approach and an efficient call center management technique, which allows them to do their job as a call center team leader with the utmost professionalism, poise, and efficiency.
How can managers effectively lead their team? 
You can only build a successful call center through strong leadership, which means that the customer service representatives will need someone to pave the way – and that is where call center managers step in. 
Call center managers should have ample time to coach their team of agents on how to best do their job and have a unique approach to every individual agent. The coaching culture has changed a lot in recent years, and there are now more ways to improve agent performance and agent engagement by utilizing soft skills that create a manager-agent bond.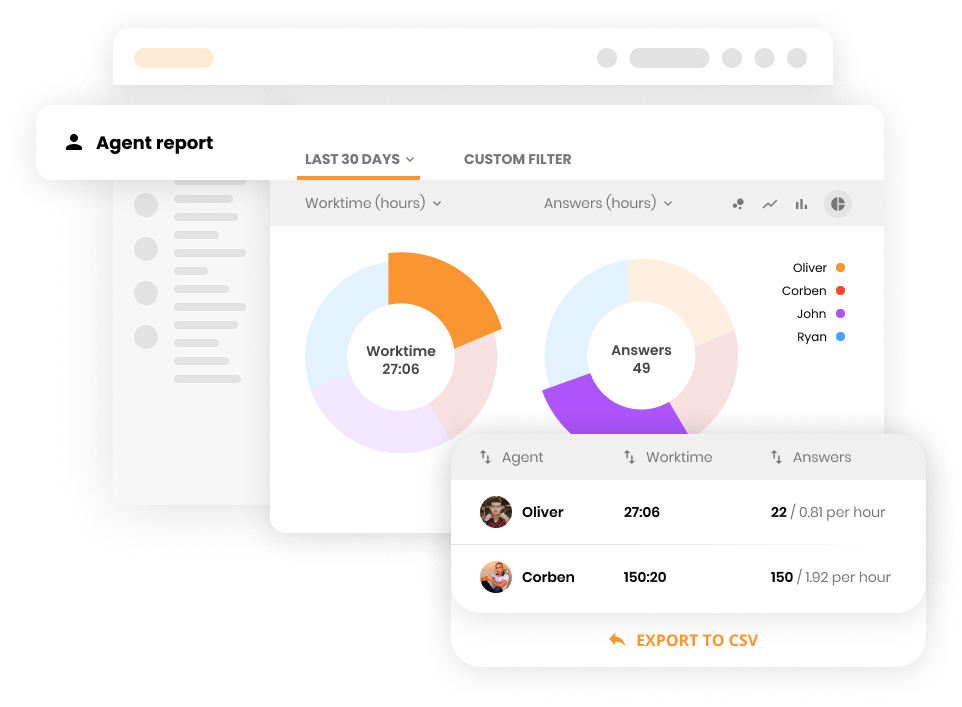 That eliminates the chances of anyone becoming bossy and stimulates agents to focus on their jobs, ultimately leading to career growth. An excellent way to engage your subordinates is to have regular team-building activities, checking the agent performance reports, brainstorming sessions, and creating a positive atmosphere in the workplace.
Try out LiveAgent today
Efficiently manage your team with LiveAgen's call center software.
Watch a video about call center management
Call center management is a fast-paced and challenging field. It involves managing customer service teams and providing exceptional customer support. LiveAgent Help Desk Software is a great tool for managing customer service operations. It features an intuitive user interface and powerful automation abilities to help streamline operations and eliminate manual labor. It also incorporates features such as ticket tracking, customer feedback, analytics, and multiple integration options, making it an invaluable tool for managing customer service operations.
What is Call Center Management? Everything You Need to Know | GetVoIP - Expert Tutorials, Reviews, Top Providers05:15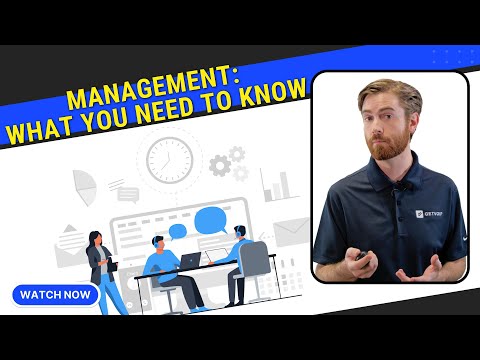 GetVoIP - Expert Tutorials, Reviews, Top Providers
Topics
Call center management
Roles in call centers
Optimizing call center performance
Video summary
This video discusses call center management and how to create an effective call center management strategy for your agents and customers. Call center management includes several components such as workforce management, agent scheduling, inbound call flow design, and outbound dialer strategies. There are three main roles within call centers: managers, supervisors, and agents. The video provides insights into the tasks of each role and how to optimize the performance of your call center. The video concludes with best practices for call center management such as hiring agents across time zones, automating processes, and investing in new hardware to keep call quality high.
Frequently asked questions
Who are call center managers?

Call center managers are employees within call centers tasked with supervising teams, individual agents, the workflow, and the call center's performance. Usually, they are promoted within the company or hired externally, but most call center managers have a background as call center agents.

What is call center management?

Call center management is a job position that entails managing a section or the entirety of a call center. It's a laborious and challenging job position that requires a lot of experience and expertise but is usually well paid.

How to hire skilled call center managers?

Hiring a skilled call center manager is all about weeding out the unskilled applicants during the hiring process. It's always best to find someone with prior experience for the position, and even then, you should never settle for less than an ideal candidate.

What does a call center manager do?

A call center manager is tasked with overseeing the team's performance, helping, coaching, and training individual agents, boosting the performance and productivity of the team, and a range of other things that have to do with overseeing and improving the call center.

How can managers effectively lead their team?

The best approach to managing teams is the soft approach, meaning that call center managers should build individual professional relationships with each of their agents and approach their needs accordingly. Things such as brainstorming and team-building help in the leadership process.
Expert note
<p>Call center managers are responsible for overseeing the daily activities and employees handling calls, maintaining order, troubleshooting issues, and steering the center in the right direction.</p>

Andrej Saxon
Sales manager