Video is proving to be a surprising tool to help companies expand and unleash the advantages of customer satisfaction, while also mitigating risks to engagement and overall approval.
 Powerful video creation tools now live on nearly every device we touch, especially the desktops, laptops, and phones your company provides to customer service and sales teams. There's always an option to create video, and more companies are embracing this capability to deliver better customer experiences.
That's because they've learned the importance of customer satisfaction and how it impacts brand awareness and decreases the work required to maintain and grow sales. Even better, video is no longer just a tool for advertising. There's now plenty of ways you can use it to engage with customers directly.
Bring them into the conversation and have a little fun together. Instead of just inbound marketing, start thinking of video as a customer tool, and here are seven ways to leverage it for a better customer satisfaction experience.
1. Explain your product
Product explainer videos are a growing tactic to build customer loyalty, increase engagement, and improve overall satisfaction because 65% of people are visual learners.
Videos can quickly describe the features of your product or service and teach people how best to utilize it. Here, you can help customers make the most of their purchase and increase the perceived value. Also, to aid with brand recognition, you can also consider to add an intro video at the front of all of your video assets. This helps to introduce your company's branding and logo before every video.
Or, as a report in the journal Economic Research says, companies should focus on "strengthening product knowledge, which has been shown to be essential for increasing product awareness, customer satisfaction, as well as the competitiveness of the product and the company."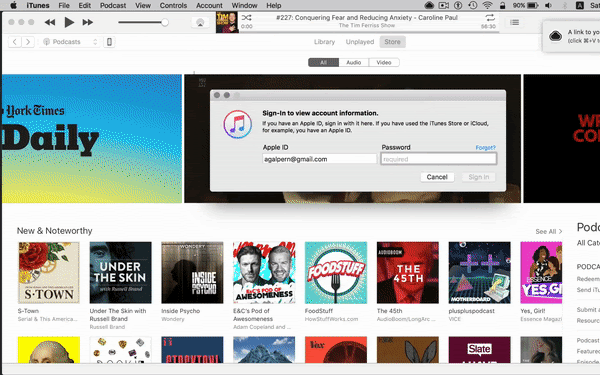 Educational materials have a role pre- and post-sale, creating promises and expectations for what you offer. When they're successful and honest, you have an excellent chance to improve your standing with the customer. We are big believers in using video because you can make a product look great but also put it into a real-world context.
Video, when used properly, keeps products and companies honest. The use of video presentations, for example, can illustrate the benefits of a product, service, or concept. There are even PowerPoint templates that can be used to create them. As a result of using video, clients will have more realistic expectations and be more satisfied when you meet them.
2. Make FAQs more engaging
Sometimes, education for a product happens when things go wrong. People want to know why something isn't working or what they're doing incorrectly when trying to accomplish a goal. They're coming at you from a place of frustration or confusion.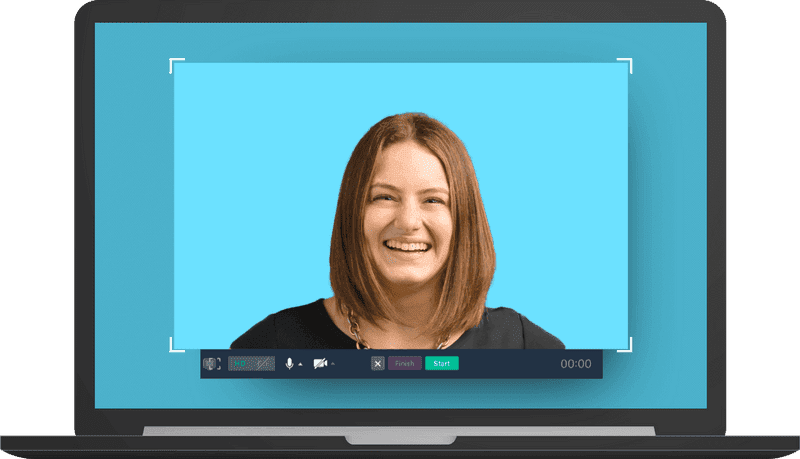 You want to solve their concern ASAP, with the best experience possible. Unfortunately, many people will go to your FAQ documents to find an answer first. And these parts of websites not only get updated rarely, but they tend to be cumbersome. Clicking among dozens of questions that kind of make sense or trying to turn a process into text can leave your audience wanting a lot more.
So, part of our work is encouraging companies to turn to video to answer their commonly asked questions. Using video for your FAQ not only gives you a chance to demonstrate how to do something — especially useful if you have a complex UI or offer a physical product — but also lets the customer see if the steps taken accomplish what they want.
Not only does this build on the educational benefit already noted, but your customers will have an easier time using your product, and that's a top customer satisfaction best practice.
Plus, we know that it works! We've shifted our getting started guide to a video because customers can learn a little faster and see things in action, making them more likely to complete the setup and start using our platform.
3. Improve support with greater clarity
Customer support teams that have access to video tools can greatly improve how satisfied your customers are by answering questions or providing help. You can use pre-built video (like your FAQ) to share when someone has an issue. Or, your team can create custom videos with short responses designed to provide a direct answer to that customer.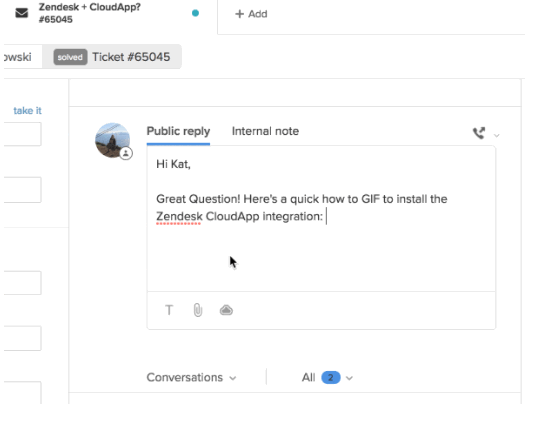 If you use a platform that records and uploads video, then your team can actively solve the customer's issue and record their screen or work at the same time. This gives customers an answer in the immediate and allows you to share a URL with them so they can watch the answer again.
We learn by repetition, and having that video helps customers learn. It can also reduce stress and improve satisfaction by not forcing them to contact your helpdesk again and again. The right helpdesk software can make this easy too.
Plus, you remove walls of text that someone has to work through. Customers get clear guidance that's easy to see and aren't scanning pages looking for the part of the answer they think is relevant.
If you go this route, video can be used to replace ongoing email chains. You can also use it to avoid having to take 20 screenshots and annotate them, hoping customers understand any transitions between the images.
Video also gives you a chance to answer questions customers ask in different ways. Whether it's a call, live chat, or an email, you can have the same video response. So, if your customers are emailing you a question, you can link to the video that gives a detailed answer about the entire process — and if you build out your video FAQ, you can link to even more, anticipating future needs.
Speed this up dramatically by integrating your video utility and CRM.
4. Don't waste their time
Treating staff and customers with respect is a way to increase the satisfaction level of both groups. One of the best ways to do this is to respect their time and demonstrate how you value it. This is about giving them the best answers and information in ways they can quickly absorb it, whether they're talking on the phone, live chat, or even looking at your site on a smartphone.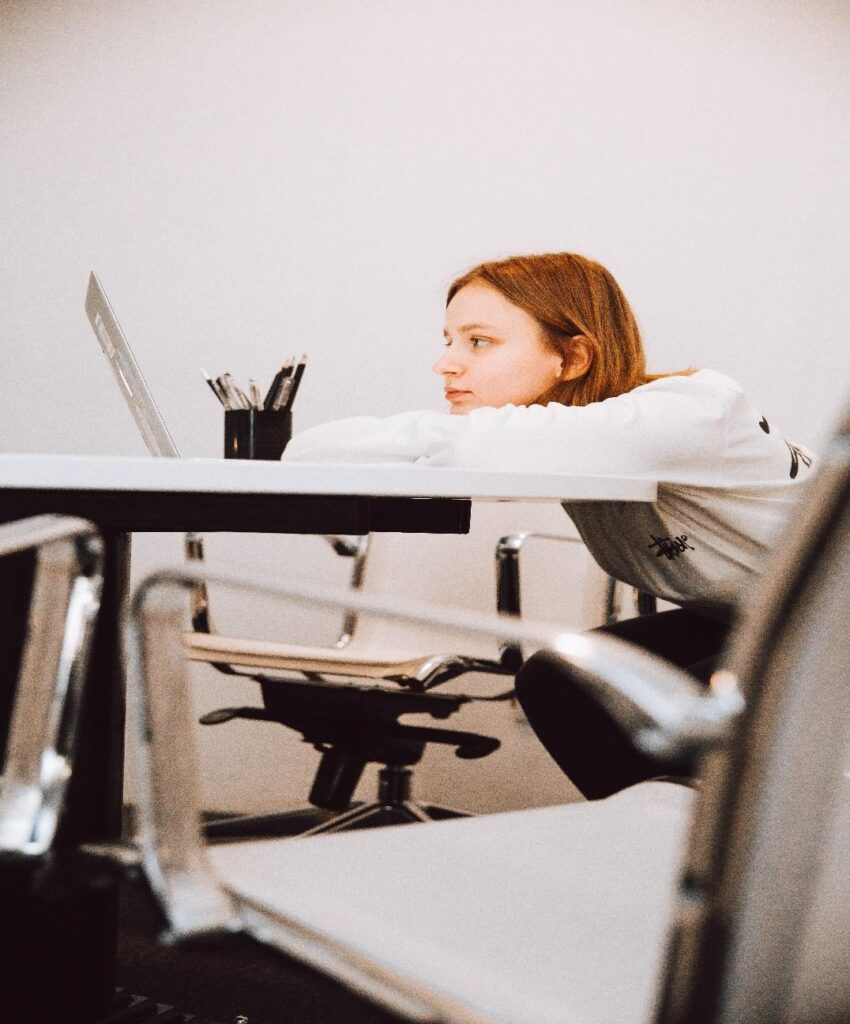 In other words, make things easy.
Usability is the chief goal of your customer experience. That means drilling down the UI to minimize unnecessary steps, make your FAQs and help pages searchable, use keywords and categories for blogs and pages, and replace mountains of text with video.
We've all heard that a picture is worth a thousand words, but a video is even stronger. A title can tell the customer exactly what's happening or be the question that they're asking. Then, one click and the video comes up with a 5-second recap of the issue and gets straight to answering it. You can layout the steps and engage people with content that is inviting, instead of having to force them to scroll or read through elements that unnecessarily set the stage.
Also, your long posts don't need to be broken up by lists or GIFs or other unrelated items as you try to inject something that keeps people reading long enough to find the answer.
Answer things with quick video and let your customers get back to doing what they love. They'll thank you for it.
5. Personalize what you create
Building standard video elements makes it easy to accomplish one proven tactic for improving customer satisfaction: personalization. It can also boost engagement, conversion rates, and the overall experience.
What we especially love about video is that you have a few great ways to personalize it.
You can create unique videos for each situation. This is usually a smart customer service tactic where your agent records their screen when they are working with the customer. Here, your customer can see the specific steps that go along with their support and have the agent visually and verbally provide the context they need for each step.
Create a standard video and then annotate frames with specific information. This can include simple arrows to demonstrate what part you're discussing or where the focus should be. At the start of these videos, consider annotating the first few seconds to add the customer's name and a welcome message. This will personalize your video with minimal effort and allow you to use the same content over and over, only annotating a predefined element.
Combine a standard video with a custom intro. For advanced cases or if you want to greet someone and review their specific question, consider looking for a platform that'll combine two videos into one. Here you can greet the customer by name and restate their issue, plus provide context for how the solution begins. Afterward, jump to the standard video element and deliver the solution.
Personalized content demonstrates that you care about your customers and that you take their needs seriously. This perception is vital when you're trying to address problems, but it's also an amazing sales tool.
Imagine you sent a specific RFP to a company and noted a special requirement. Then, you get back the standard proposal plus a short video demonstrating how they directly addressed the needs unique to your business. It's hard to say "no" when you get that type of attention. It's a smart tool to increase conversions and keep that customer satisfied for the long haul.
6. Train your team on customer satisfaction best practices
The last element of video to consider is how your team uses it internally. There's plenty of work you can do in the areas above for your own staff, such as having a video knowledge base that's easy to sort. This will improve service agents' abilities to resolve issues or give your marketing and sales teams a way to turn a lead into a buyer.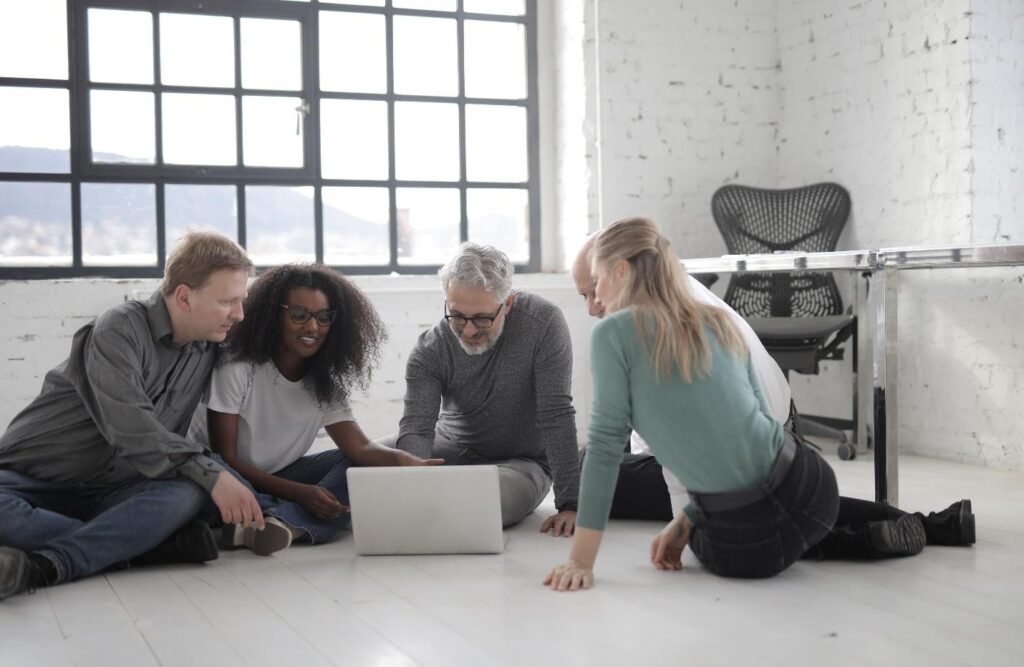 So, open your operations up to video to empower your team. And, specifically for your team, create some video training content. If you have a product knowledge base that lives behind-the-scenes, build short videos that show team members how to access it.
If you use a web-based solution and have a remote team, start with a video that shows them how to bookmark the login page as well as the pages they'll use most often. This can speed up their ability to get into the system. Plus, it limits the number of times someone will email IT to ask for access to a page that simply requires a login elsewhere.
At CloudApp, the 2020 update to our Video Trends report identified that 83% of U.S. office workers prefer to watch a video and be shown how to do something. Your team wants video resources to get their work done. They also make it easy to get a quick reminder of a task that they perform only rarely.
Video training can be especially useful if there are tasks you do for customers and the method varies. We see this with a lot of software because an enterprise client might run a customized, but older, version of the platform. A quick list of videos for support tasks — such as resetting passwords — is a tremendous help in training people and helping your team in the future.
The better the service you provide, the more satisfied your customers are.
7. Say "thank you" in a brand-new way
Want to impress a customer? Thank them. Want to blow them out of the water? Thank them by name in a video.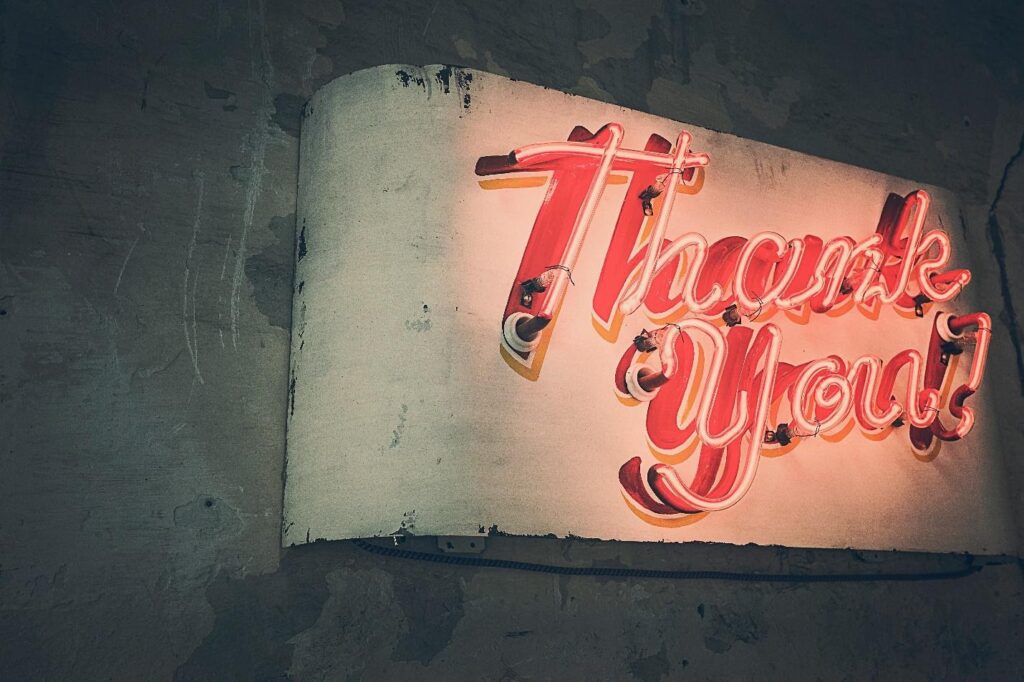 Get rid of cookie cutter thankyou pages and notes and replace them with a video. It's the perfect way to end a sale or touch base after a problem has been resolved. Thank the customer by name and tell them how to get back in touch if they have any additional concerns. It's a great finishing touch for any campaign or client interaction.
Yes, these types of actions take time. But your customers know that. They'll appreciate the effort you put in, and the attention will give them a better impression of you and your team.
Seeing the advantages of high customer satisfaction
Video has the power to transform customer service and support, plus many of your marketing efforts. It shares information faster, gives customers something they can use multiple times, and has a distinctive touch. However, that won't matter much if you don't come off as genuine throughout the process.
We can't overstate the importance of customer satisfaction, or how you'll tank it by coming off like you don't care. Train your team on how to use tools effectively and hire people who show empathy and feel sincere. Create a company culture focused on celebrating everyone and let that trickle down to customers too.
Create personalized experiences with video chat
<br> Ensure you provide your customers with unforgettable service experiences. Go the extra mile, hop on video chat, and provide any assistance they need.