The year 2020 was a whirlwind– filled with uncertainty and adaptation to our new 'normal.' It showed us just how important it is to have the right tools and infrastructure for bringing many aspects of our life online — from distance learning to remote working.
The beginning was rocky for all of us. In fact, 37% of IT leaders said that their employees didn't have the right tools to work when the transition to remote work was first made. In time, most businesses, organizations, and institutions found the right software tools that kept day-to-day operations running smoothly.
E-commerce businesses learned that with help desk software, they could offer personalized, real-time, online customer support. Call center employees discovered the power of virtual call centers that enabled them to make and answer calls from the comfort of their homes. Universities saw the need for ticketing tools that organize student queries across different communication channels.
As the demand for these types of solutions grew, LiveAgent was considered, tested, and tried by potential clients across different industries. The result? This year alone, LiveAgent was awarded 24 awards across different review sites like Capterra, Software Advice, Trust Radius, G2, and GetApp.
Overview of awards
In November alone, LiveAgent was recognized as:
The best-valued call recording software (Capterra)
The best-valued help desk software (Capterra)
The most recommended helpdesk software (Software Advice)
The best-valued softphone software (Capterra) 
The most recommended customer engagement platform (Software Advice)
The Category Leader in knowledge management software (GetApp)
To view the complete list of awards that we've received to date, check out our awards page.
Call recording software
Capterra recognized LiveAgent as the best-valued call recording software of 2020. But what exactly is a call recording software? 
It's a tool that enables users to make and receive calls over the Internet. Each call that's made and received through the platform is recorded and safely stored in the system for quality assurance, legal, and training purposes. Users can access these recordings at any point in time, as needed. 
Call recording software has other key features as well — including automatic call distribution (ACD), interactive voice response (IVR), attended call transfers, callback options, internal calls, and video chats. More advanced solutions also provide call tracking, logs, and reporting. 
LiveAgent was recognized for its value because it offers all the above-mentioned features and more for a relatively low price when compared to other software in this category. In addition to that, LiveAgent offers 24/7 customer support year-round, which only adds to its product value.
Help desk software
LiveAgent was also recognized as the best-valued and most recommended help desk software by Capterra and Software Advice. 
Generally, help desk software offers omnichannel ticketing, reporting, and automation features. Each help desk is different but generally, these solutions can integrate with social media, live chat, and email. More advanced systems integrate with customer portals and virtual call centers as well.
LiveAgent was recognized for its value and recommended by most users because it offers over 180 help desk features for an affordable price. 
Softphone software
LiveAgent was also dubbed as the best-valued softphone software. Softphones use Voice Over Internet Protocol (VoIP) technology to conduct and receive calls, which makes them a more affordable alternative to traditional phone systems.
In essence, VoIP softphone applications allow users to transform desktop computers, laptops, smartphones, or tablets into telephone systems that can make and receive calls just as any hardware telephone would.
According to Gartner, remote work is on the rise globally– with over 88% of organizations making remote work during the COVID-19 pandemic mandatory (or strongly encouraged). As such, softphone solutions are more and more in demand, especially for businesses in the e-commerce or hospitality sector (as they receive high call volumes).
Customer engagement platform
LiveAgent was also recognized as the most recommended customer engagement platform.  Customer engagement platforms enable users to communicate with their customers across different communication channels including social media networks, live chat, email, and phone. 
LiveAgent offers advanced engagement tools such as trigger-based pro-active chat invitations, integrations with Viber, Instagram, Facebook, and Twitter, as well as forums and feedback and suggestion boxes. With LiveAgent, users have endless possibilities when it comes to engaging both potential and existing customers.
Knowledge management software
LiveAgent was also recognized as the Category Leader in knowledge management software. Our software was praised for its WYSIWYG (What You See Is What You Get) knowledge base builder that's easy to use, offers a great price to value ratio, has advanced functionality, and offers exceptional customer support with ticket tracking.
LiveAgent 2021 | Better Customer Service Starts Today | Live Agent01:12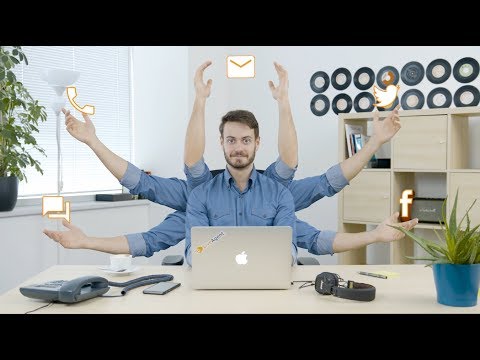 Live Agent
Ranking methodology
Here's a short summary of the ranking methodology used by Gartner's Digital Markets:
Best and most recommended badges
Best badges recognize the highest-rated products based on user reviews with select review rating fields.
Category Leaders awards
Category Leaders rankings highlight top-ranked North American software products based on ratings from end-users in five key areas: ease of use, value for money, functionality, customer support, and likelihood to recommend.
If you want to find out more about what criteria we had to fulfill to qualify, check out the complete ranking methodology here.
We've got the best value on the market
Try out the best-valued help desk software that contains free call center software, native live chat, social media integrations, and knowledge base today. No credit card required.
Gartner Digital Markets
Gartner's Digital Markets comprise of three leading B2B software search websites — Capterra, GetApp, and Software Advice. Each software review site focuses on helping different target audiences find the right software for their business.
Capterra
Capterra "supports business buyers who seek to help their organization grow but have limited time to become technology experts." Users can study comprehensive overviews of each software product, in addition to creating comparisons between different software solutions.
GetApp
GetApp combines user reviews and insights with technical knowledge to suggest the right software for each user. Buyers have the option to compare tools with one another, read existing user reviews, and view existing integrations.
Software Advice
Software Advice connects buyers with the best software solution depending on their usage, industry, and business needs. 
Our thoughts
As always, we're humbled and very proud of being recognized as one of the best software products on the market. We constantly strive to improve LiveAgent based on your invaluable input. And for that, we'd like to thank you. Thank you for leaving both positive and negative reviews that we can learn from. Thank you for remaining loyal to us during these rough times, and thank you for recommending our software to others.
As a form of thanks, we'd like to make you a promise — a promise to always deliver the best quality, uptime, and service possible.