We are all consumers who reach out to customer support teams to help every now and then. Therefore, answering the question "what makes a great customer service experience?" should be easy. You should expect that most customers want a friendly customer support representative, a fast response, and of course, problem resolution. In fact, consumers and businesses should have the same understanding of what quality customer service is.
However, the reality (or the data, to be precise) doesn't reflect this. Majorel surveyed 500 business leaders and consumers to compare the perception of the customer service that they either provide or receive, and the results are quite shocking. The gathered responses show that companies largely overestimate the quality of their customer service, whereas customers indicate that their expectations are often not met.
The main conclusion of Majorel's report is as follows:
84% of businesses believe they "usually" or "always" provide excellent customer service, rating their customer service levels as an A or B. However, only 9% of consumers think that they "always" get excellent customer service.
It's clear that businesses think the customer service they are providing is notably better than what consumers report to be receiving. This may be caused by important factors contributing to customer service satisfaction—like timely responses, seamless interactions, and smooth resolutions—not being prioritized by business leaders.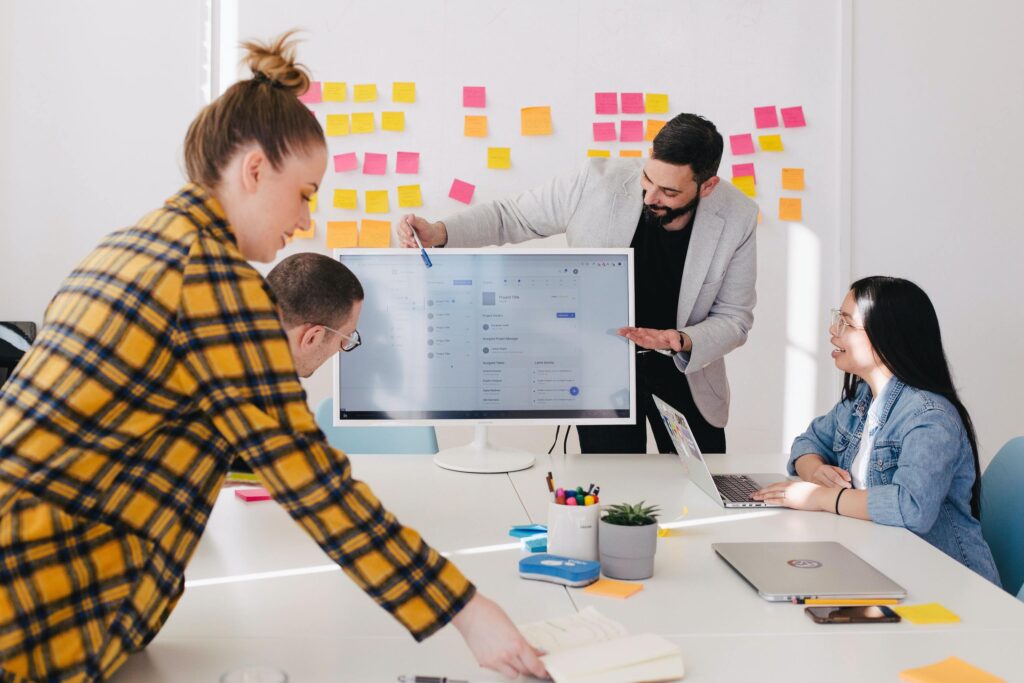 Moreover, according to the data, the primary concerns of customers may not be so obvious to companies. Hence, the problem stems from a lack of set priorities and is also caused by misunderstanding basic customer expectations and needs.
So, how can you leverage the data to offer great customer service? Have a look at a few statistics that will aid you in understanding what your consumers expect from their interactions with your customer service team.
What are the biggest pain points of your customers
Customers are more empowered, more educated, and have more options available to them than ever before. They own the customer experience,  they want choices, but they also expect companies to engage with them. Smart businesses should strive to understand their consumer's needs better and deliver products and services that go above and beyond customer's expectations.
Okay, so what concerns customers the most?
Only 19% of consumers experienced omnichannel support, while 76% expect agents to see simultaneous interactions across multiple channels.
There are many communication channels available, so it's not surprising for consumers to expect agents to have all the necessary information about their previous customer support interactions, regardless of the channel used.
If companies want to deliver the best experiences, they need to provide omnichannel support. Broadly speaking, this requires a complex strategy and may mean rebuilding the whole support system. But the first step for businesses to introduce an omnichannel approach is to empower their team members with the same one view of customer conversations and all their history from every touchpoint.
Customer service agents need solutions like an advanced ticketing system and a universal inbox, so that all interactions with consumers are accessible and manageable from one place.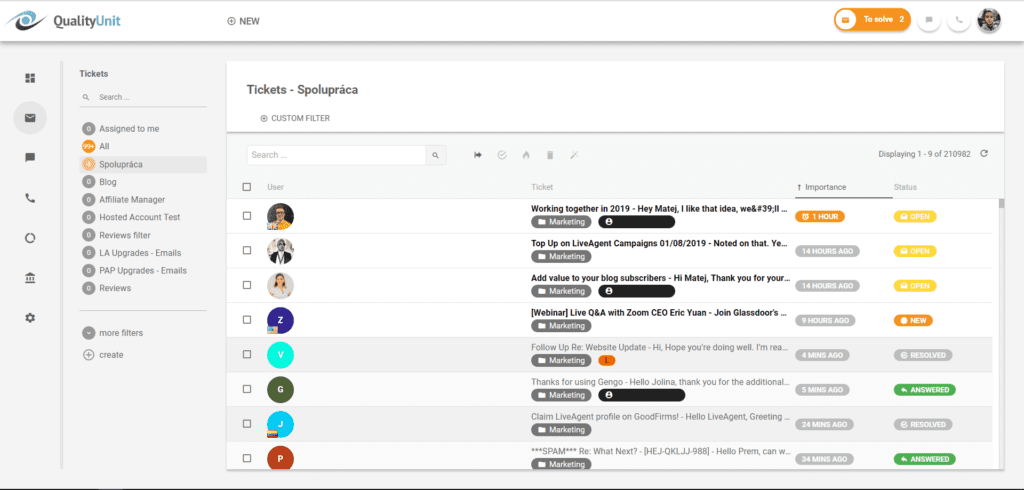 Access to previous conversations and a history of interactions is important to serve customers on multiple channels, but consumer data is also indispensable to keep this experience consistent. 
86% of customers expect agents to know about their previous interactions. Only 24% of consumers experience that.
Expectations around seamless interactions with customer service representatives continue to rise year after year, outpacing the efforts of companies trying to meet them. Consumers don't want to repeat their problems over and over each time they reach out to a customer service team. Instead, when they follow up on an issue, they want the next agent to be aware of their past conversations regardless of the communication channel used.
To fix this common issue, companies should centralize customer data, granting their customer service reps access to up-to-date customer information. This can be done by using built-in CRM software that is integrated with a help desk system. With this kind of solution, agents can access and edit customer information while holding a conversation with a customer. 
A seamless flow of data between agents and departments in the form of internal notes or an internal chat is also crucial to provide cohesive customer service. 
Long hold times are reported as the biggest issue by 34% of consumers. At the same time, only 14% of businesses are focused on reducing hold times. (Majorel)
Waiting on hold for a long time is said to be the biggest concern of consumers. More importantly, customers are becoming more and more impatient; they want their answers in real-time. Research data shows that, on average, users will wait less than one minute for a live chat reply, 4-5 minutes to get an answer to an SMS, 5-6 minutes to hear back from a company via the phone, or a max. of 35 minutes to be contacted via social media. 
Delaying responses is only escalating consumer irritation, and obviously, the longer the wait time, the unhappier the customer and the more likely they are to reach out to your competitors. Long hold times also make your agents' jobs more difficult.
It's not surprising that, as well as speedy responses and cohesive customer service, customers expect services that are available consistently.
40% of businesses acknowledge that consumers expect 24/7 customer service availability. Almost all consumers expect that. (Majorel)
So, 60% of businesses don't think their consumers expect them to be accessible 24/7. But even the companies that do acknowledge it simply can't offer their customers 24/7 service just because that's what they want. Nevertheless, there are actually many options available to help meet these expectations in one way or another. It can be done by providing access to knowledge bases, FAQs, or having an offline chat option on a website.
Businesses can also make use of outsourcing partners to solve the problem of time zone differences and deliver 24/7 real-time support through various channels such as live chats, phone calls, emails, and social media. Implementing an IT ticket system application can help manage these interactions efficiently and ensure that customer inquiries are addressed promptly, regardless of the channel used.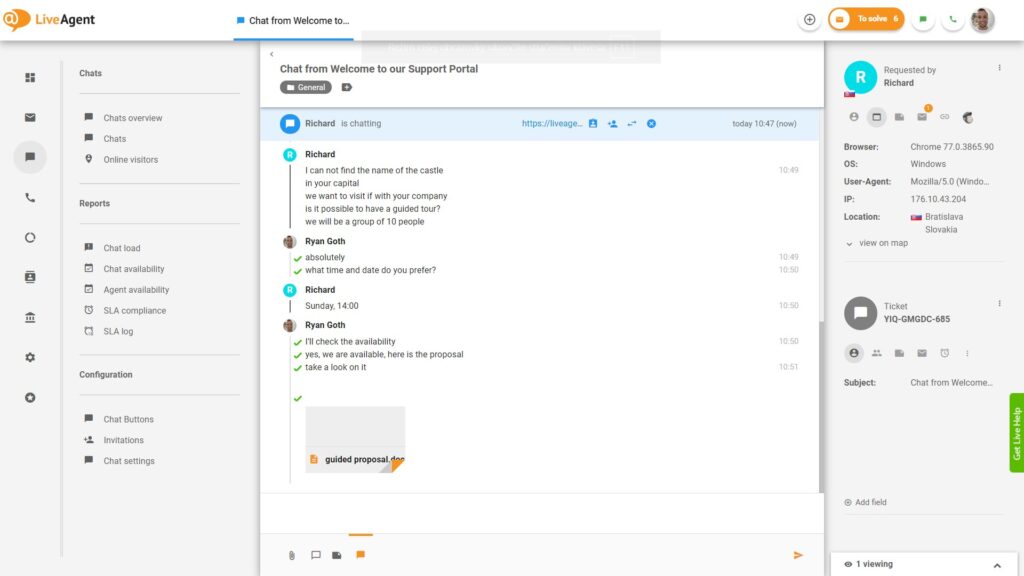 It's not all worrying news either – the reports mentioned at the beginning of the article also reveal some positive findings, which we'll take a look at.
Only 9% consumers report a lack of resolution as a pain point. (Majorel)
Businesses have to try harder to provide timely responses and offer an omnichannel service; however, they are doing well in terms of problem resolution. The experience may not be what the customers expect, their problems are resolved regardless.
Moreover,  we can see that consumer satisfaction is improving over time.
Worldwide, 67% of people believe that customer service as a whole is improving. (Microsoft)
40% of Americans believe that businesses have better focused their attention on customer service recently. (American Express)
Therefore, the question shouldn't be "how can we  solve our customers' problems?", but rather "how can we make the experience more satisfying?" Not to fear, there's data that'll help us find an answer.
Address customer concerns following these data-driven tips
1. Consumers prefer to speak on the phone because it's effective and efficient
56% of customers prefer to contact brands by phone to get additional info about the services/products they buy online. 
The phone is the most reliable channel for solving a customer service issue according to 52% of customers. (Majorel)
The majority of consumers trust that a phone call will be the most effective channel if they have to ask for support and quickly resolve their issue, especially a more complex one. That's why call centers are still necessary and in high demand. Talking with a real human is preferred because there is less room for error or misinterpretation than in other forms of communication.
Make sure you're providing your customers with the best experience on channels that they prefer before expanding your breadth to social media or emerging channels such as Whatsapp.
2. It's worth investing in proactive technologies
31% of consumers want more automatic call-backs, and 28% want more real-time order updates. (Majorel)
Proactive customer service methods are perceived as beneficial by both businesses and consumers. 56% of businesses are invested in automatic call-backs, and 72% of businesses are invested in real-time order updates. Consumers want to know how long they need to wait for their order to be delivered or their concerns to be addressed, which is completely understandable. To meet these expectations, businesses should simply inform customers when they can expect service or when an agent will get in touch with them.
Proactivity also means being one step ahead of a customer or a potential client, addressing their concerns before a real problem occurs. It can't be done without the right tools such as real-time analytics or live chat available online. Solutions such as proactive chat invitations or real-time typing views enable agents to provide proactive service to potential clients or existing customers even before they ask for help, or before problems arise.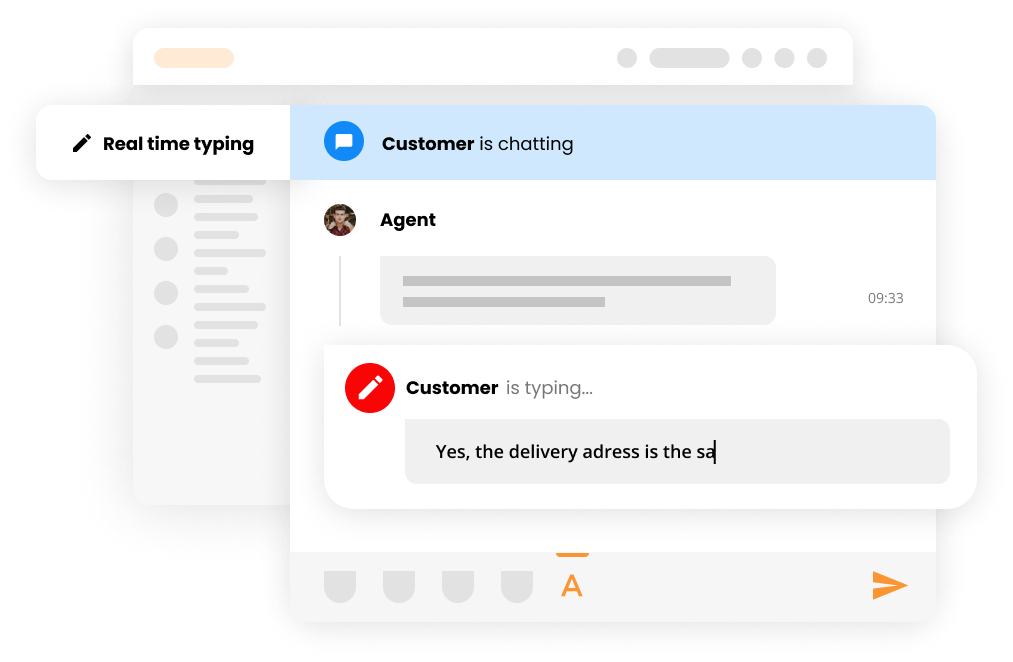 3. "Self-service" is in demand
Around 60% of consumers don't mind a self-service experience if it means solving a simple issue quickly. (American Express)
79% of millennials have a more favorable view of brands that offer a mobile-responsive customer service portal. (Microsoft)
Self-service options are a great, resource-efficient way for companies to handle a growing number of customer inquiries. And luckily, consumers are increasingly willing to look for solutions to problems on their own. Moreover, tech-savvy respondents representing millennials or Gen Z not only want but actually expect to be empowered to resolve issues wherever and whenever they want.
That's why businesses should provide their customers with solutions like knowledge bases, FAQs and customer portals so that they are able to find solutions to their questions independently.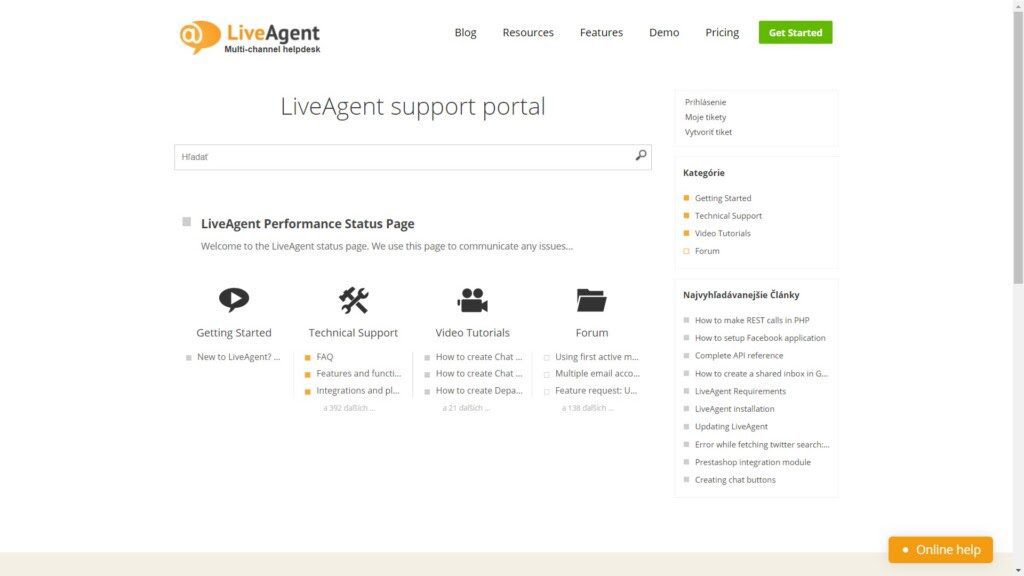 Self-service portals are also a great place to build loyalty. In addition to your help articles, let your users share their expertise through a customer portal or forum. Online forums can be used to offer peer-to-peer support, but also to discuss best practices and exchange knowledge with experts. Furthermore, innovation communities can foster a sense of belonging by giving your customers the opportunity to share feedback about products or to influence your product roadmap.
So, while you may not be able to provide 24-hour customer service, you can let your consumers find immediate solutions to simple queries on their own.
4. Be careful with chatbots
In 2019, only 15% of Gen Z representatives indicated chatbots as a communication channel they would use. 
Only 6% of consumers want more companies to offer chatbots, and 49% don't want to be served by a chatbot at all. (Majorel)
There's a lot of fuss going on around the topic of chatbots, artificial intelligence, and total automation of customer interactions. They are seen as a simple and quick way to connect with consumers. But is the hype surrounding chatbots bigger than they deserve? 50.7% of US Internet users indicated that the biggest challenge of using chatbots is the fact that they keep them away from a live person. Meanwhile, 47.5% said that they receive too many unhelpful responses. (eMarketer)
65% of businesses are not considering employing them at all in their future business plans, and most consumers seem equally unenthused. 
However, businesses should understand generational variance when it comes to chatbot preferences. A younger audience may be more willing to use non-traditional methods to interact with companies. If used properly, chatbots can decrease on-hold times and reduce the costs of customer service. However, since bots are still a part of emerging AI technologies, companies should mostly use them to answer more mundane questions.
Leverage internal data
While making data-driven decisions regarding your customer service, you can't rely only on the results of external reports and surveys. Make sure your help desk solution provides proper reporting features so that you can collect and analyze all interactions happening between your agents and customers. Most importantly, you need to measure customer satisfaction, know what communication channels your customers prefer, drive conclusions, and improve your service to meet their needs. You should also analyze the performance of your service team and individual representatives, as well as control agent availability and time spent on all tickets, to name just a few things. 
If you are a LiveAgent user, you can make use of the Nicereply integration. This integration enables you to collect real-time customer feedback after every interaction with your customers and track the quality of your service. It gathers feedback through a one-click survey, requiring minimum engagement from your users. You can decide how to distribute your survey and what satisfaction metric to measure– Customer Satisfaction Score, Customer Effort Score, and Net Promoter Score. As a  result, you can control different aspects of the service that your agents provide. Read this article or check the comprehensive integration guide to learn more about the integration.
Conclusion
There are many factors to consider when working on improving your customer service, but the most important thing to keep in mind is the fact that customer service starts and ends with people. Consumers expect human-to-human interactions, and they dislike being inconvenienced. Businesses should understand their consumers' biggest concerns and concentrate on addressing them using technology.
Leaving everything to digital solutions or chatbots may seem tempting and cost-effective, but it's ultimately not worth it. Simply put, it's not what your consumers want. If your company makes a genuine effort to meet consumer expectations, it will be way easier to improve customer retention and attract new buyers. As data gathered by American Express indicates, customers will even pay more to a company that offers great customer service. A reputation for outstanding customer service is likely to result in positive reviews and encourage new and recurring sales.
Lacking data insights?
LiveAgent can help! Utilize our analytics and reporting dashboard to create countless reports. Make informed decisions and start improving your performance today.