In the modern era of increasing social media popularity, businesses find it hard to stay relevant among the competition. With new companies starting every day, the market is getting denser than one would want.
Of course, as a business owner, you will get worried about either making your name or maintaining a positive image that people keep in their minds. With so many options available in the market, making a name for the company and turning it into a brand is one of the most challenging things to do.
This is where branding comes in. Branding is very lucrative for a business and is essential for establishing a reputation. People often think their business doesn't need branding tactics because it is catering to a small audience or the company has already become steady in the market. However, the truth is that each and every business needs to have an efficient branding strategy in place, no matter how small or well-known it is.
Branding is what sets you apart and defines your personality. Your business as a brand will make its way into people's hearts. Then you will always be able to stay afloat in a sea full of fish.
What is a branding tactic?
Business branding tactics are efficient long-term plans specifically designed to help grow a business. Tactical marketing is one of the most sought-after techniques to build a positive brand image. Businesses pay tons of money to branding specialists each year to handle branding tactics for their companies.
Having a branding tactic is different from having a logo, website, color scheme, and online presence, which people often seem to mix. Having the before-mentioned things settled for your business is just a part of establishing a brand. Unquantifiable components such as brand recognition, brand equity, and company perception are key to a successful branding tactic.
Your brand tactics encapsulate the reasons why your company operates, other than to generate profits. It articulates the unique characteristics of your company, how it distinguishes itself from the competitors, and how as a brand, you need your consumers to view your company.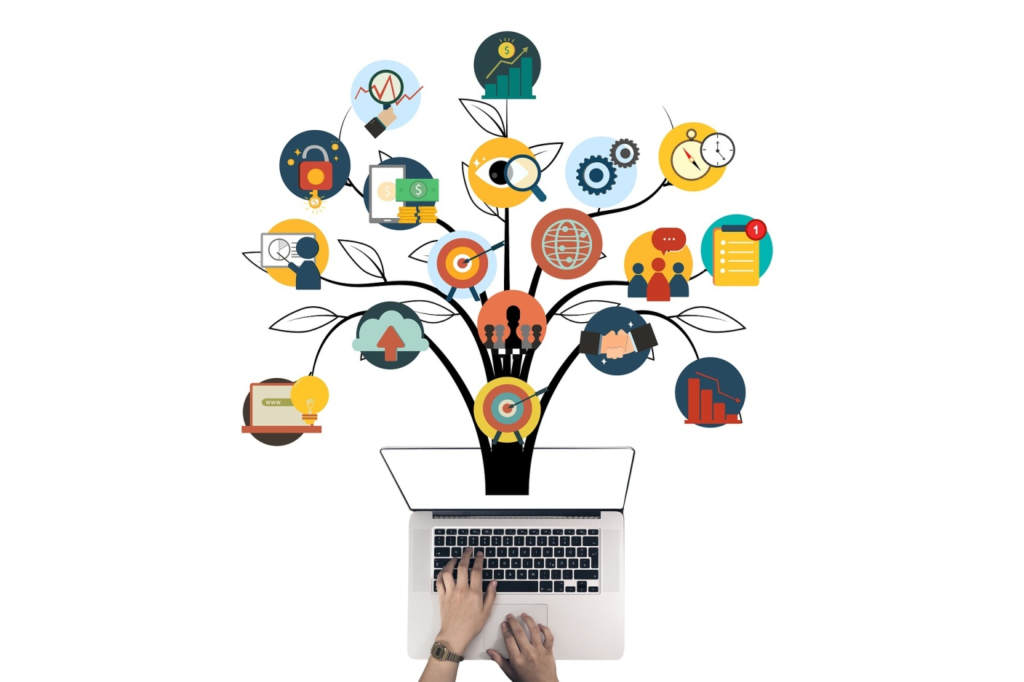 Why is it important to implement branding tactics into the marketing strategy?
Now that we have established what a branding tactic is, let's dive into the importance of implementing it into your marketing strategy.
1. It will help in making your company a household name
Don't you want your company to be so popular that people bring it up in random conversations, or it becomes a talking point at a gathering? We are sure that you would like that kind of exposure. This is possible if you integrate branding tactics into a wider marketing strategy.
Marketing for a company includes everything from handling social media to advertising. You can make it even more fruitful by adding branding tactics. With proper execution, people will soon distinguish your brand and establish it as a household name.
Having a creative logo that is immediately recognizable at first glance, or a catch phrase that becomes repeated in casual conversation are pretty good indicators that you've slid into widespread familiarity.
The main branding tactic is to make your company unique and more distinguished among others, so it is essential to include these laid-out tactics for increasing recognition and building a valuable customer base.
2. More conscious decision making
When you know your company reputation is at stake, you become more aware of the surroundings and, as a result, become more conscious of decision making. As a company, you will spend more time figuring out the next step keeping every tiny detail in mind, and it will save you from making faulty decisions in the long run. The efforts your company makes will be of the highest quality, and you will stay on track.
3. More talent would want to associate with your brand
This is not just relevant for bringing top marketing influencers on board with your brand, but it also helps assemble a qualified workforce when your company becomes a brand; more and more talented people want to be associated with it as it helps their careers.
Well-established brands get thousands of job applications, and they always have the best people working for them. Just think of a name like Google, Nike, or Apple, would you not want to jump at the opportunity to work for these companies? Of course, you would, and not only because you would want to be associated with brand names, but also because of their reputation for employee benefits.
Having a bigger and more reputable brand expands the range of employees, which results in more expertise contributing to your company. The work from a team that consists of qualified brand managers, marketing specialists, sales, and developers reflects to a great degree in their strategies.
Branding also includes your company's reputation as a place of work. Especially after the pandemic, focusing on employer branding strategies has become crucial as now employees are looking for opportunities with work-life balance and better health care opportunities for themselves and their families.
Many employees would even consider moving out of state for a job that guarantees these benefits. This can be a major incentive for many workers, as it shows that the company is willing to invest in their career development.
Having effective brand tactics in place will allow your company to grow. As it comes into the limelight, more qualified people would want to be a part of it, benefitting your business.
4. The advertisements will improve
In today's advertising age, your company will not reach the success you desire if it does not advertise properly. Branding and advertisement are strongly intertwined. If you want to improve the advertising for your company, you'll need to put in some time and effort into developing your brand reputation.
When you're promoting your company, you want things to be consistent and to reflect your company's value system as accurately as possible. This might be difficult when you've not given yourself enough time to develop your image.
If you're promoting without having a strong brand, you're passing up a lot of potential possibilities to construct successful advertising campaigns for your company.
How do the branding tactics work?
There is a complete process of implementing branding tactics. As we know, branding affects the perception of a company, so to build the brand, a strategy has to go through many phases before it reaches its destination.
Here are a few steps of the process that factor into a successful branding tactic. Keep in mind that results may vary depending on the industry. The process might also vary based on the company's needs.
Figuring out what you want to brand. Do you want to focus on specific products or services or do you want to brand the company entirely? Before approaching an advertising agency for creating a brand strategy, decide what to brand. The strategist team can make a plan with more conviction if they have complete clarity.
Research your target market and pay special attention to the tactics your competitors have in play. Look at the online presence of your biggest competition and draw out things you want for your branding. Invest your time in attaining awareness through research as it will help you figure out your strategies.
Consult your advertising agency when choosing your advertising channels, as they will be able to guide you. Once everything is decided, look for the target audience on the advertising channel and see what they are into.
Define what your company strives for, what it benefits from, what quality it will bring, and the impression it will make on your targeted advertising, the design of your products, your company's personality, and the service you provide.
Plan your advertising campaign once you have set the tone of your messaging and all the other essential branding components.
Decide your content strategy with the help of the strategist team. Engage your audience through the content types that are most prominent in your industry. Content plays a significant role in permeating the positive image of a brand.
Ensure that your company delivers dependably uniform and excellent consumer experiences that build loyalty among people who represent, embrace, and stay committed to the brand.
Always be ready for any changes that might occur in the industry or in your business. Changes should never come in the way of your brand tactics. Maintain your company's relevance and credibility in case of any probable changes.
It's a continuous process, and there is no apparent end to it. You will achieve your goals, but it's not the end. Changes are inevitable as the times change
Benefits of branding tactics
Let's talk about some of the benefits of branding tactics for your company.
1. Recognition
We have already established this point, but this is an important part of branding that can never be ignored. Branding tactics will make your company easily recognizable, and you will be able to reach a larger customer base and become a market leader.
2. Customer loyalty
A positive brand strategy enhances a company's value and builds customer loyalty. Companies that have an incredible brand persona are more likely to find customers. Clients will establish a sentimental relationship with the brand when using branding tactics to demonstrate everything you believe in.
3. Introducing new services or products is welcomed
Once your small business transitions into a brand with appropriate branding tactics, you can easily introduce new products or services in the market without having to do much. If people already recognize your brand and can relate to it, the introduction is likely to be well received and profitable. With branding, you establish what you do and what values you respect. This will make the customer interested in your brand even more.
4. Constructive feedback
With adequate branding, you interact more with your customers, and they have a chance to express how they feel about your brand. People can reach out to you easily, and you can look into your customers' concerns more in depth. Customer feedback will help you overcome any shortcomings in your business, and you can solve problems before they become a greater issue.
5. You can make a name for your brand
It is difficult for a company to make a name for itself in an extremely saturated market. If you want to stand out among the crowd, branding should be your go-to approach. You want people to be impressed as soon as they come across your company. First impressions hold more significance than we think.
6. Credibility
By building a well-established and recognizable brand, you appear to be an expert in your industry. People will become more inclined to purchase from your company if you seem to hold the industry. Present your brand in a dignified way, and demonstrate professionalism.
How to choose the right branding tactic for my business?
If you have a company you would like to establish as a brand, choosing the right branding tactic is crucial. Here are a few tips for you to follow in choosing the perfect branding tactic for your business.
Always remember that branding tactics may differ for multiple industries. For example, luxury fashion branding will be different from pharmaceutical branding. So, if something is working out for one company doesn't mean it'll work out for yours.
Identify your core values, business strategy, tone of branding message, and brand key before diving into the process.
Find out how to market your company to your target audience as a potential customer.
The color palette, typography, layouts, and designs should be chosen in accordance with your company's particular image.
Figure out your core audience and what message you want to convey to them.
Clarify your brand message so that the branding expert can do the work well.
Allow the professionals to take over as they are the ones that will guide you accordingly. You can count on them to figure out an effective personal branding campaign that connects with your audience. They will provide relevant solutions; for example, you want auditory branding, but it won't go well with your messaging, so they will recommend a different approach, such as visual branding.
Top 18 branding tactics
1. Speak on professional events
One of the most effective but often overlooked tactics includes speaking at professional events about your brand. Every industry has live events planned out, and you can be a part of them. Attending such events will give you a lot of exposure, and you will be able to tell people more about your company. It will also help you in building contacts.
Recommended for: Startups and small businesses.
🟢 Pros: You can explain things better verbally, build contacts, and gain confidence.
🔴 Cons: Not suitable for people with public speaking anxiety.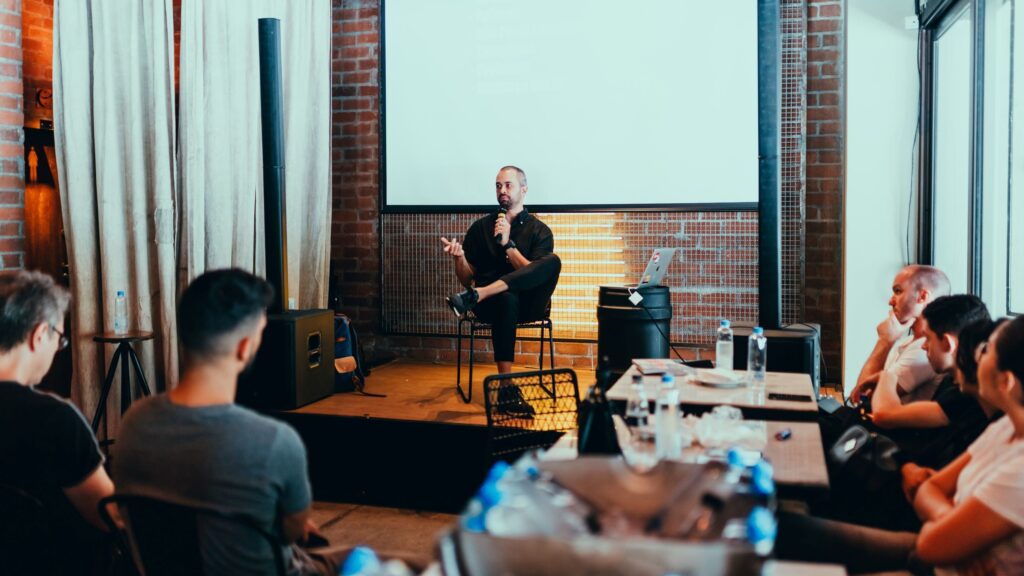 2. Focus on customer problems
Focusing on customer problems automatically brings you into the good books, and people will commend you for providing excellent customer service.
Recommended for: All types of businesses.
🟢 Pros: Customer satisfaction, loyalty, and positive word of mouth.
🔴 Cons: No apparent cons. You might lack in other departments if you focus only on this strategy.
3. Testimonials
It is a perfect tactic to develop confidence in people regarding your brand. Testimonials work like a charm as people buy from recommended places and have excellent reviews.
Recommended for: All types of businesses.
🟢 Pros: People will be less worried when buying from you, easier for customers to make decisions.
🔴 Cons: Too many testimonials can overwhelm the customers, affecting their decision to buy.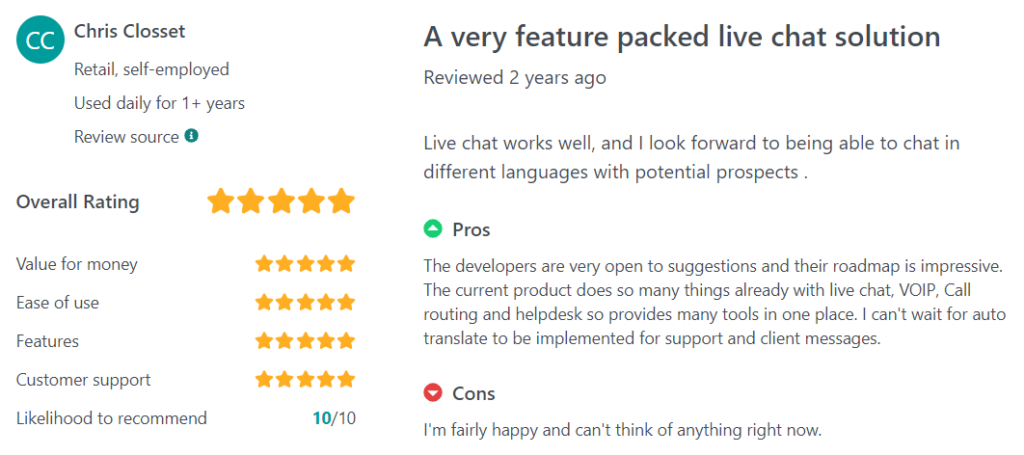 4. Target audience definition
Having a defined target audience will help you cater specifically to them. It will help you set the tone of your messaging, and developing a brand image becomes easier.
Recommended for: All types of business, especially newer ones.
🟢 Pros: Your messaging is defined, and you won't waste time promoting to the wrong people.
🔴 Cons: Might miss out on potential audience from outside the targeted audience bracket.
5. Hire talent
Hire talented individuals to promote your business for you and help build a brand.
Recommended for: Established businesses as it can be expensive for new businesses.
🟢 Pros: People who connect with the talent will take an interest in your brand.
🔴 Cons: Expensive and can generate negativity.
6. Brand identity
To establish a brand identity, you should make a logo and invest in newsletters, websites, and social media channels.
Recommended for: All types of businesses.
🟢 Pros: Unique identity, standout personality.
🔴 Cons: If the identity is not spot-on or does not seem professional, customers might deflect.
7. Authenticity
There is nothing more appreciated than the authenticity of a brand. People like companies they can connect with, so be real and authentic.
Recommended for: All types of businesses.
🟢 Pros: Emotional connection, positive image, and realism.
🔴 Cons: You might miss out on a few bandwagon trends
8. Video content
Video content is the most prominent approach to branding these days. People like content that is well defined and properly executed. Video content allows a personal touch.
Recommended for: All types of business, especially established ones, to maximize the strategy.
🟢 Pros: More visual impact and a personal touch.
🔴 Cons: It can be a bit expensive, difficult to monetize, and long videos might become boring.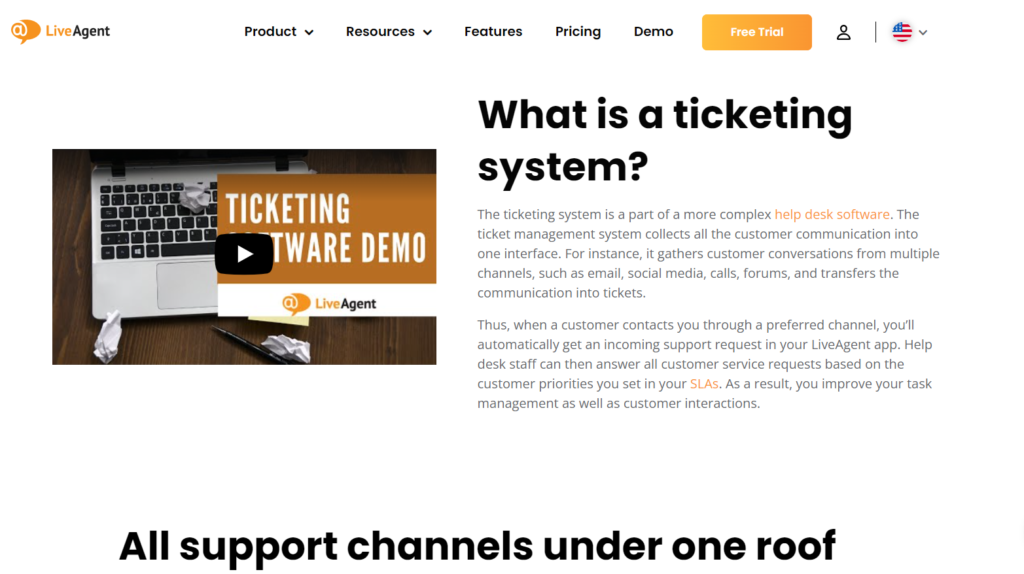 9. Infographics
Infographics are a great visual tool because when color, shapes, and negative spaces are used properly, content can be converted into images that are distinctive, attention-grabbing, and persuasive in their effectiveness.
Recommended for: All types of businesses.
🟢 Pros: Easy to make with online software, visually appealing, and cost-effective.
🔴 Cons: If not executed correctly, the information may seem cramped up.
10. Newsletter
Newsletters are a marvelous way to introduce new products or services and ongoing discounts, etc., to your existing client base. People are more likely to buy from the brands they already know of, and newsletters are perfect for reminding people of your brand.
Recommended for: All types of businesses.
🟢 Pros: Personal connection with customers, low risk, increases the credibility of your brand.
🔴 Cons: People might ignore the newsletters.

11. Reflect on past success steps
Hold on to steps that helped your company in branding previously as they have proved their effectiveness.
Recommended for: Established businesses.
🟢 Pros: Reliability and know-how of the strategy.
🔴 Cons: Companies often stick to one approach and don't explore other strategies. In an environment that's changing, this can be harmful.
12. Entrepreneur story
People like to connect with companies. If, as an entrepreneur, you share the stories of your struggle and the difficulties you faced while starting the business, people will relate to you. It is a fruitful branding tactic.
Recommended for: Established businesses.
🟢 Pros: Deeper connection with people, comes across as inspiring.
🔴 Cons: No apparent cons but can face some criticism.
13. Become an expert
When it seems like you know what you are talking about, people will trust you more. A brand that is a subject matter expert will attract a broader audience.
Recommended for: All types of businesses
🟢 Pros: Greater knowledge, more reliability, and customer preference.
🔴 Cons: It takes a lot of time and effort to become an expert.
14. Social presence
This one is a given. Have a strong hold on social media and build a positive, more refined brand image. Social presence is king in today's market.
Recommended for: All types of businesses.
🟢 Pros: Wider audience, interaction with customers, and trendy.
🔴 Cons: Handling all social media at once can be challenging.
15. Personality growth
A brand image is a collection of human traits associated with a business. It enables a corporation to shape how others perceive it. The personality of a business inspires an empathetic reaction in consumers, which contributes to building lasting loyalty.
Recommended for: All types of businesses.
🟢 Pros: Builds a relationship, comes across as personal and relatable.
🔴 Cons: Some people might not relate to the brand personality.
16. Blogging
Blogging has always been an effective branding tactic. Video blogs or written blogs both have the power to influence the customer.
Recommended for: All types of businesses.
🟢 Pros: Build trust among people, create a strong identity.
🔴 Cons: Writing blogs can be time-consuming, and collecting the content might be a hassle.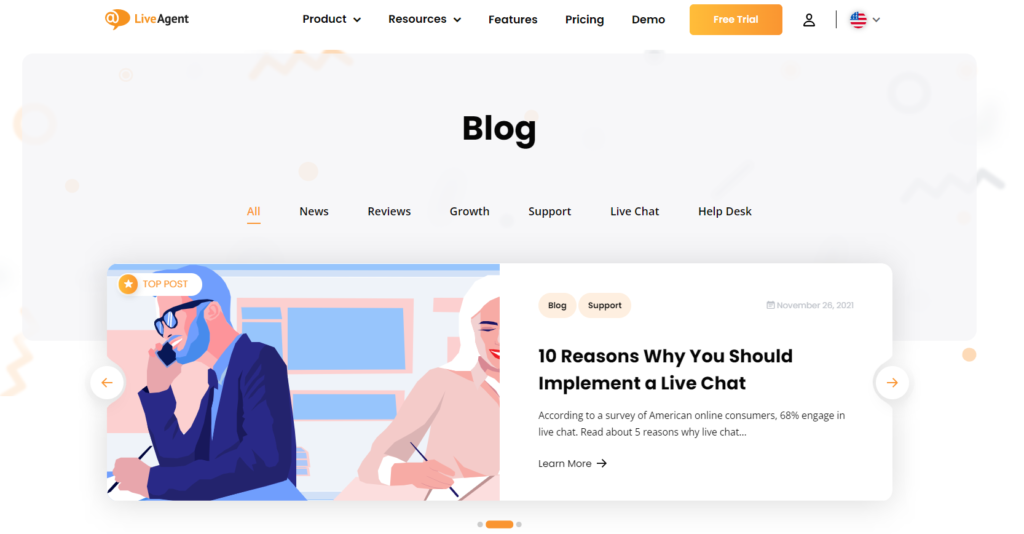 17. Consistency
Consistency is key while establishing an image. To connect with people, you must be consistent with your posts or online presence, otherwise, they will lose interest.
Recommended for: All types of businesses, especially newer ones.
🟢 Pros: Loyal customer base, customer interaction, increased interest.
🔴 Cons: Hard to keep up with.
18. Donor projects, communities
Donating, being a part of a donation drive, or helping communities will not only put you in a positive light but will help you reach out to a wider audience as well. People will start recognizing you more.
Recommended for: All types of businesses.
🟢 Pros: Positive image branding and likable brand personality
🔴 Cons: It might get less traction sometimes.
Conclusion
Branding tactics are an important aspect of transforming a business into a full-fledged brand. Marketing strategies are incomplete without proper branding tactics. Defined company messaging and target audience are crucial for successful branding. Branding without a structured approach may cause companies to suffer and lose their business to the competition.
Markets for all products and services are flush with companies, and each wants to be at the top. You need to start early with your brand tactics in such a competitive environment. Figure out what you want as a company and how you want to approach the audience and invest in brand strategy better than your competitors.
Only the fittest will survive the competition. You must have everything planned out. By following the 18 branding tactics provided in this blog, you can also become a force to reckon with.