Key takeaways
Pros
Great interface with bug-free functionality
Problem-free call functionality
Easy navigation
Great user experience
Getting started with the CloudTalk call center feature
CloudTalk allowed me to get started with a free trial, thanks to the trial form available on their official website. All that was required were my contact details, and fortunately, I didn't have to enter any credit card details to finish. After that, CloudTalk created a free number for my free trial period, so I didn't have to deal with any VoIP providers and start figuring out how to get a number elsewhere.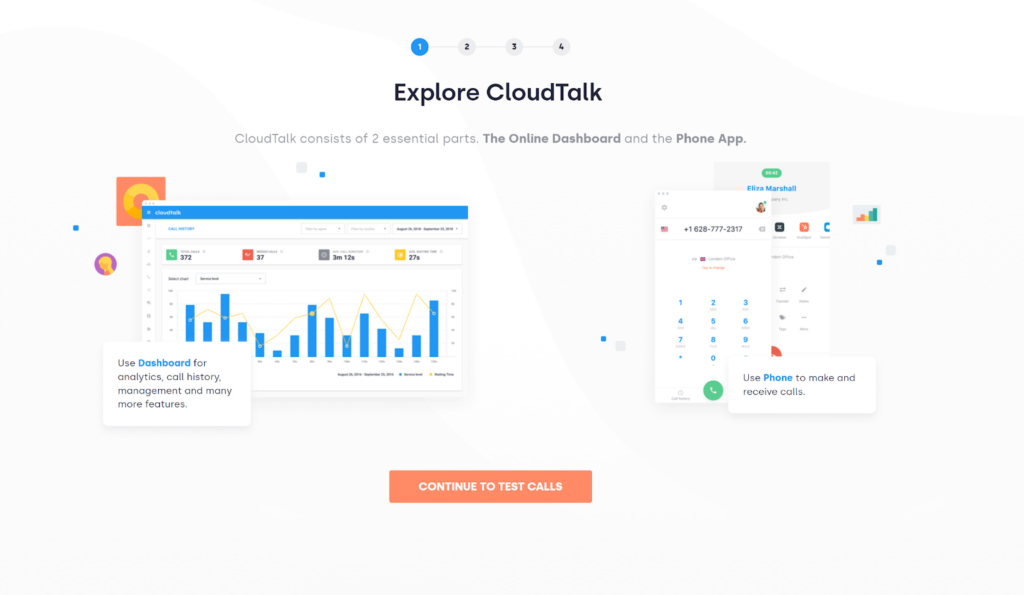 CloudTalk does things very well right from the start. Not only did it give me a test phone number, but it also carefully and simply explained different parts of the software. It also gave me an opportunity to answer a test call to help get an idea of how to use the call functionality. It's simply great and I would appreciate this type of guide in every type of software, regardless of what it does. CloudTalk will also prompt you to download the CloudTalk phone application. Once you're finished with the setup, you can start taking a look at the interface.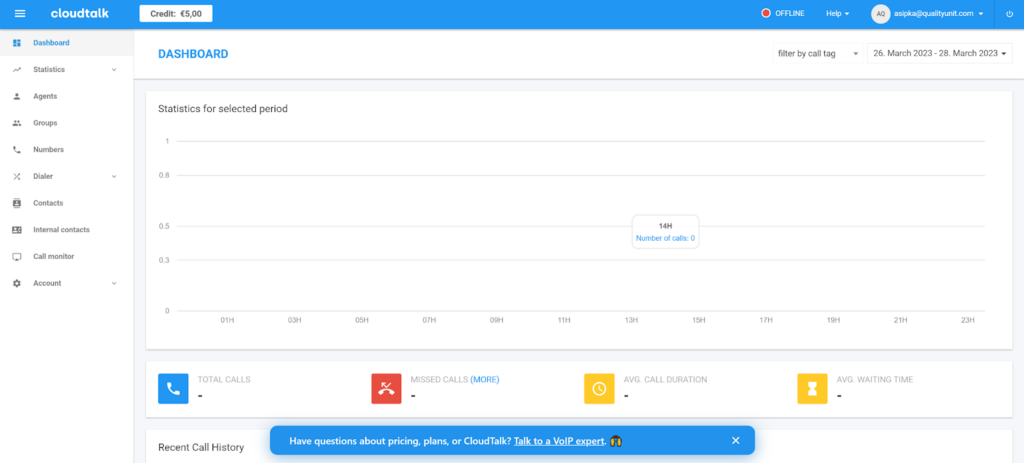 CloudTalk has a very good looking interface with a modern feel. The navigation seems easy right from the start, so you shouldn't have any trouble finding any options you might be looking for. The main dashboard shows statistics for a selected period of time, such as missed calls, average waiting times and average call durations. All navigation options are in the left menu bar. CloudTalk also gives a $5 credit to help get started with calls. The user experience is just as great in the CloudTalk Phone application as well.
Since I didn't have to deal with creating or integrating the VoIP phone number, I could start exploring the call center functionality almost instantly. It's easy to get familiar within the user interface. Before I get into the testing part of the review, we'll first take a look at what kind of call center features you can expect to get if you choose CloudTalk.
CloudTalk call center features
CloudTalk offers focused and straightforward call center functionality which is enhanced by a set of various features. These features include the ability to adjust basic settings such as enabling or disabling voicemail, adding recordings as email attachments by default, SMART dialer, and a few more. CloudTalk also offers call tagging, which comes with its own set of settings and customization options that can be adjusted at any time.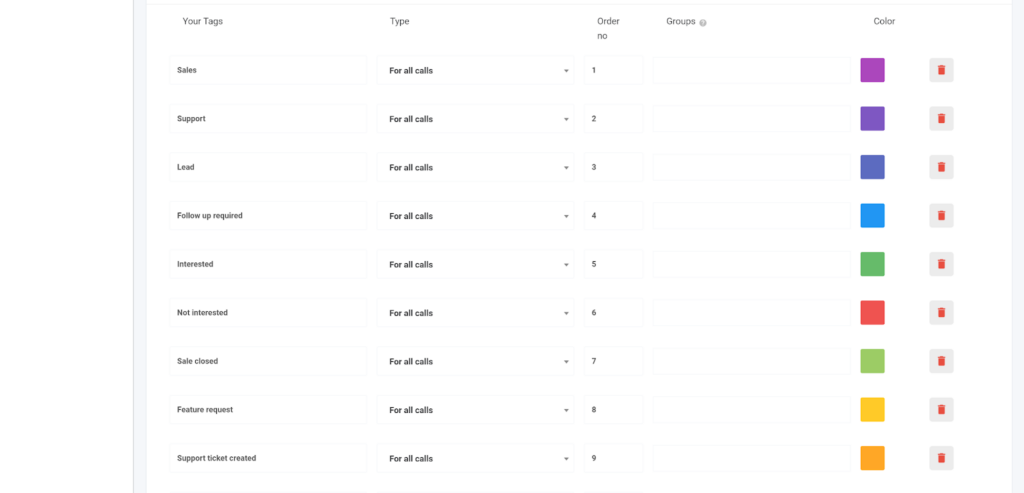 I could also adjust call visibility settings for inbound and outbound calls separately. CloudTalk's features also include a simple but powerful contact list for easy contact management. Dialer options include campaigns and surveys, as well as call scripts. These features are a very good addition to the CloudTalk feature set. I can also manage individual call agents, create and manage groups, as well as view comprehensive statistics and analytics.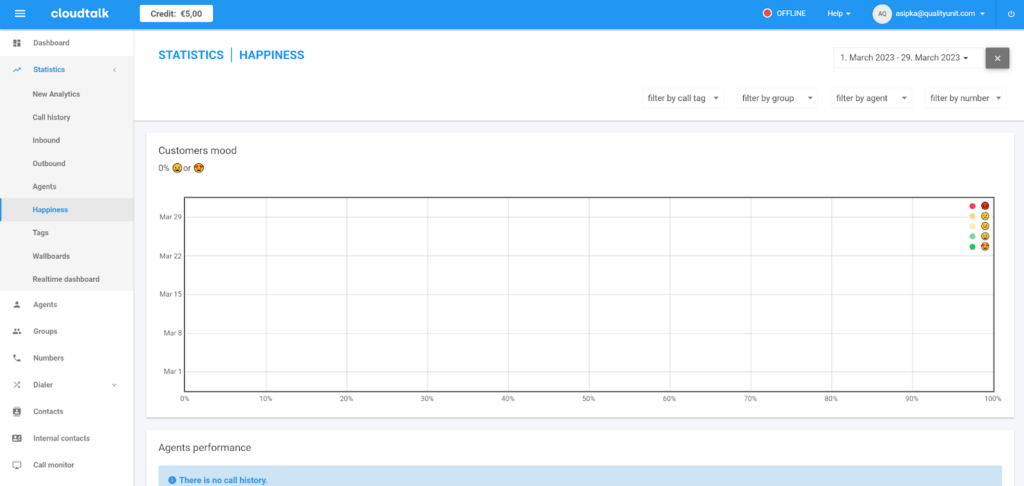 Performance and usefulness
Since I got a phone number in CloudTalk right from the start, I didn't have to deal with any difficult setups. I could start calling right away. I made a couple of test calls to see how CloudTalk performs and I'm pleased to say that it performs very well. Once you download the CloudTalk Phone application, you can start dialing and calling. The application is very simple to use, as it offers very little options and therefore very small chances of getting confused. You get a huge dial pad with additional features such as Power dialer, Smart dialer, call history, contacts, messaging, and user profile settings.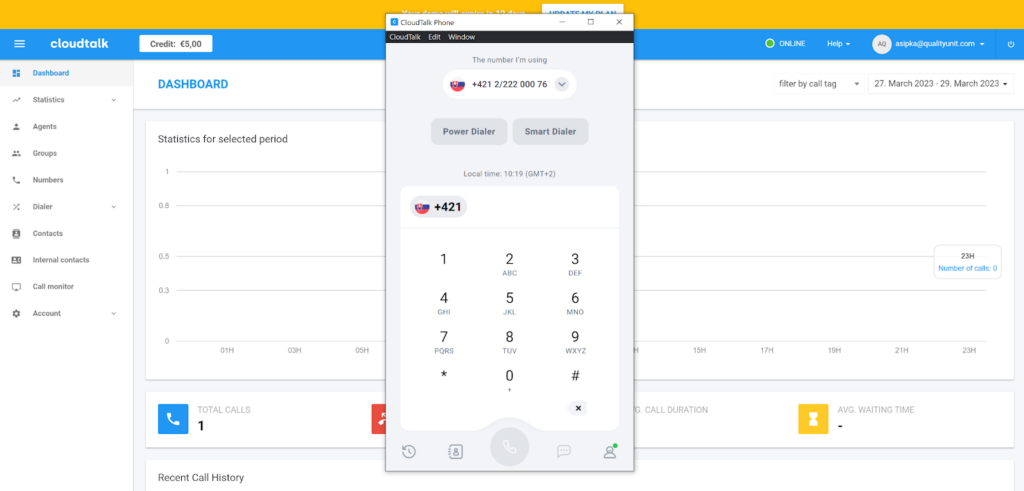 I experienced a couple of short lags in the application, but it wasn't a huge deal that would halt my workflow in a major way. I made a test call right away and the experience was pleasant. I didn't experience any issues with the calls at all. The sound was clear both ways, no drops, no problems. CloudTalk does its job very well in other regards too. Since there were no major problems, and nothing unusual going with the calls, I decided to test out the other functionality in the CloudTalk Phone application.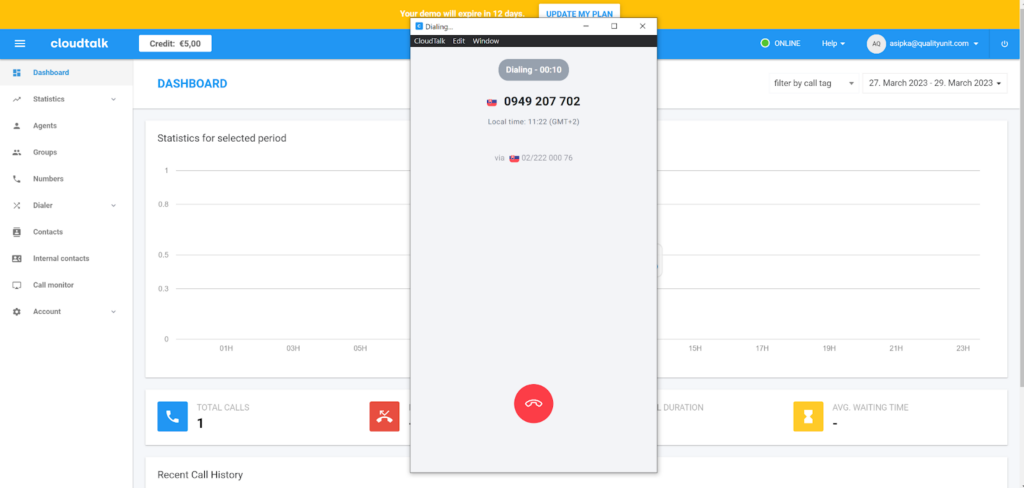 CloudTalk Phone application's contact functionality works just as well as in the web application. It allows you to add plenty of contact details. There's not much to say about the call history part of the app, except that it works really well and you can do callbacks right away. I didn't get to test out the messaging feature, as it wasn't available in my free trial. Lastly, the profile settings and application settings allow you to customize your language, shortcuts, app behavior, as well as adjust your audio settings.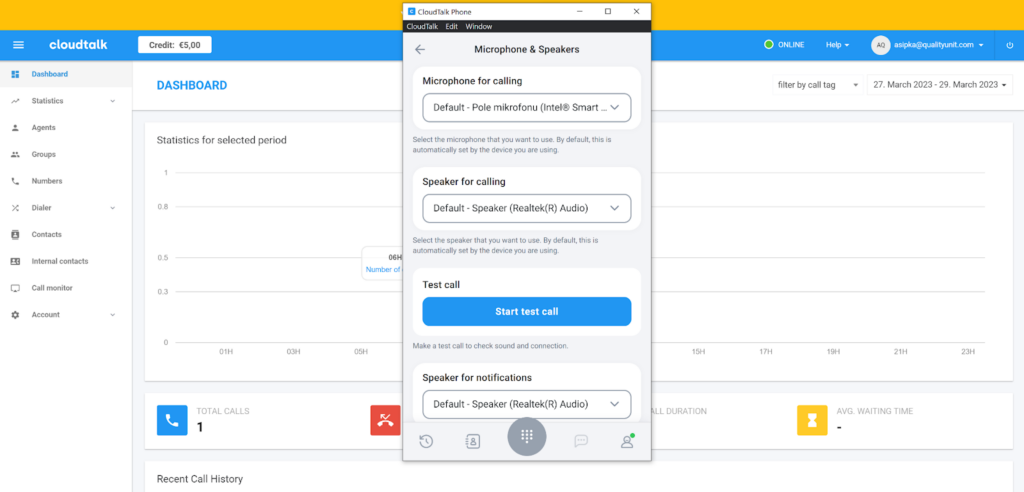 CloudTalk pricing
CloudTalk offers four pricing plans. Each more expensive plan expands the feature set from the previous one. All plans offer call center functionality, so your decision making will most likely revolve around what types of features you need to handle your workload. Let's have a look at each plan and see what you get.
Starter
The Starter plan costs $25 per month per user annually. It gives you access to unlimited inbound and intracompany calls, the click-to-call functionality, automated call distribution, mobile app, unlimited call queueing, international numbers, availability for 160+ countries, and more.
Essential
The Essential plan costs $30 per month per user annually. It gives you all the features from the Starter plan, and adds advanced analytics with unlimited history, real-time client dashboard, integrations to other systems, Open API, skill-based routing, smart queueing, SMS/text messages, workflow automation, and more.
Expert
The Expert plan costs $50 per month per user annually. It gives you all the features from the previous two plans, as well as Salesforce integration, Power Dialer and Smart Dialer, call monitoring, wallboards, speech to text, single sign-on, SQL exporter, unlimited concurrent calls, and more.
Custom
The Custom plan offers tailor-made pricing. It offers all features from all previous plans, and adds custom onboarding, unlimited outbound calls, enterprise level security, developer support, custom reporting, SLAs, and more.
Conclusion
CloudTalk makes great call center software, and you surely won't be disappointed if you decide to pick it. It offers everything you might require from a standard call center software, and more importantly, everything is implemented in a very well designed interface that offers easy navigation. All available features will undoubtedly benefit you. The most important decision you need to make is how much you're willing to pay for a software of this grade. The plans can get quite expensive, so choose wisely.