What is VoIP calling?
VoIP (Voice over Internet Protocol) calling refers to making phone calls over an internet connection. It's more beneficial than traditional phone systems as it doesn't require hardware installations. In addition, VoIP ensures mobility and flexibility, encrypts your communications, and offers unlimited calling at a fraction of the cost of traditional phone lines.
Cloud VoIP providers offer more than a possibility to make and receive VoIP calls. You can record them, enable call waiting and forwarding, customize your caller IDs, and use your VoIP dialer to send voicemails to emails. Many hosted VoIP services even include a messaging network for group chats and instant messages.
How does a VoIP call work?
VoIP technology converts analog signals into digital audio signals. It transfers data packets over the internet, helping you connect to any destination device as you do regularly, only without a phone company.
Here's how it works:
Every time you use your VoIP dialer, the system notifies your hosted VoIP provider, who receives information about the person or company you want to call.
The provider makes the call and sends data packets to the destination device from your phone.
The system then sends data packets to your phone, turning them into a digital audio signal.
Your VoIP provider routes incoming calls the same way, and your incoming call interface shows a caller ID.
You can also use Voice over Internet Protocol on any mobile device and traditional phone. The latter requires connection trunk networks that help standard phone equipment operate with VoIP protocols.
Regardless of the device, your provider will give you a device token for authentication, which requires regular updates.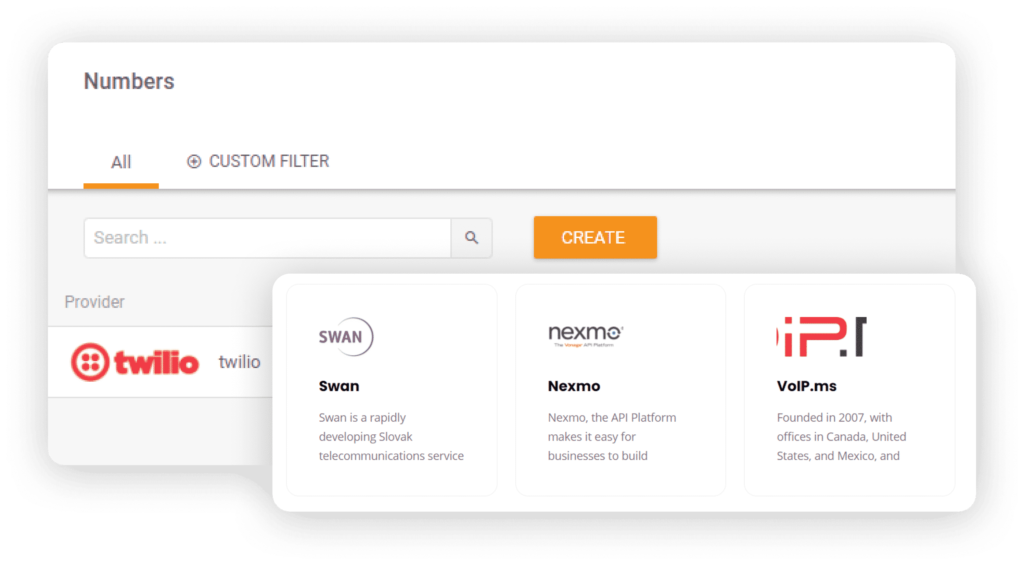 Why should I use VoIP for my conference call?
A cloud VoIP service enables you to make and receive phone calls anytime and anywhere. That means you'll never miss a conference call when out of the office. That's not the case if you rely only on on-premise enterprise networks. If you work from home, then VoIP is an obvious choice.
Regardless of the type of network and internet connection (DSL, cable, or fiber) you use, you can make and receive calls seamlessly. Also, you can save on your phone bills, which is especially significant if your business includes a lot of international calling because international calling plans are incredibly cost-effective with VoIP.
VoIP offers encryption and call recording, so all your communications will be secure, and saved for later reference.
You can even use your Ethernet interface to connect your mobile phone to your current software for VoIP communication. It allows you to join conference calls on the go via a mobile app or at home using desktop software. Also, you can leverage the VoIP system's messaging network to send voicemails and instant messages.
Future software releases might uncover new features, but these are more than enough for streamlined business communications.
What is needed to make VoIP calls?
To start using VoIP, you'll need:
A stable broadband internet connection — it doesn't matter what type of network you use, as long as it offers high-speed connections.
A VoIP or IP phone — a VoIP dialer has all the features of a regular landline phone, except it connects to the internet via Ethernet cables or Wi-Fi.
VoIP software for desktop or mobile devices — you'll need this solution to use hosted VoIP services on your desktop, laptop, tablet, or cell phone. Your VoIP service provider will give you access to a dedicated mobile phone app so that you can use your business phone number instead of a personal one. You'll also need a headset or a quality microphone with speakers to connect your device to the VoIP phone service.
A VoIP adapter — you'll need an ATA (Analog Telephone Adapter) if you want to keep using your analog phone. ATAs can turn analog phones into VoIP-enabled devices, but they don't enable all the other features like recordings or conference calls. Traditional phones can function like IP phones only to establish calls over the internet.
How do I know if I am on a VoIP phone call?
You don't. You'll receive calls like you usually do whether you use a VoIP phone or an ATA. If you use a desktop or mobile app from your cloud VoIP provider, you'll receive all incoming calls through the app.
Regardless of different VoIP implementations, you'll streamline all outgoing and incoming calls and lower your phone bills.
Are VoIP calls free?
Many providers offer free VoIP services; some even offer free international calling plans for specific countries. Often, however, they don't include advanced features like call waiting and recording, IVR (Interactive Voice Response) or auto attendants, messaging, voicemail-to-email capabilities, and integrations with third-party solutions like live chat software.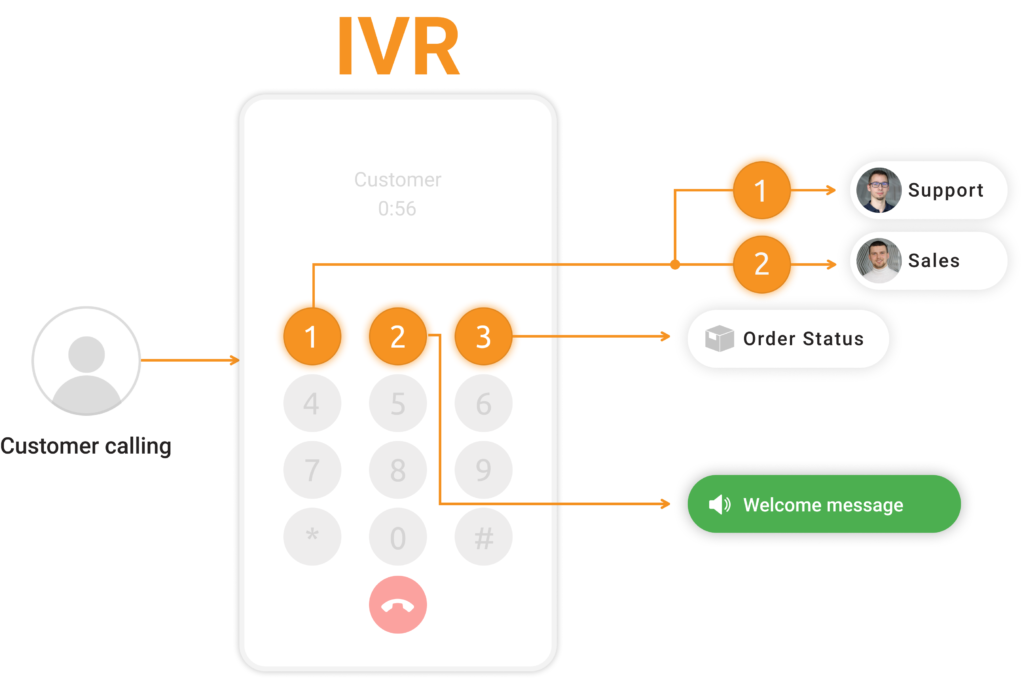 Paid VoIP solutions include these and many other features, typically available at competitive prices. In addition, you can integrate them with many solutions, including help desk software like LiveAgent to streamline customer service.
Moreover, paid VoIP solutions offer higher reliability, security, better performance and they ensure lower latency since they usually have top-notch networks and more bandwidth. Those are crucial factors for choosing a VoIP provider.
According to Spearline, Cisco, and many other industry experts, an acceptable one-way latency for VoIP telephone calls is 20 ms. A network delay of 150 ms is also acceptable as you barely notice the difference. Anything beyond that can significantly reduce the call quality.
If I have VoIP service, who can I call?
Depending on the provider, you may call anyone, no matter where they are, or only another VoIP user if they use the same service. If your chosen service doesn't limit you to its users, you can make local, long-distance, and international calls.
Ready to choose your VoiP provider?
LiveAgent offers integrations with various providers, so you can choose the right one for you.
Frequently

asked questions
What is VoIP calling?
VoIP calling refers to establishing audio calls over the internet, thus bypassing telephone companies.
How does a VoIP call work?
VoIP converts analog audio signals into digital, to transfer data packets over the internet and enable users to make and receive calls without a phone company.
Why should I use VoIP for my conference call?
VoIP enables you to make, receive, and record encrypted conference calls - ideal if you work from home or don't want to miss a call when out of the office. Even if you use a personal telephone, VoIP enables you to use your business number. It's a perfect choice if you want to make free or affordable international calls, too.
What is needed to make VoIP calls?
You need an internet service with a high-speed connection and a VoIP phone, while VoIP software is necessary for using VoIP services on desktop or mobile devices. If you want to keep using an analog phone, you'll need a VoIP adapter.
How do I know if I have a VoIP phone call?
You don't. Your VoIP phone or a regular one with an ATA will ring for all incoming calls. If you use a desktop or mobile VoIP app, you'll receive calls through the respective app/s.
Are VoIP calls free?
It depends on the provider. Some offer free calls, including international calls to specific countries, but they typically don't come with advanced features. Paid services provide numerous features beneficial to businesses, including better performance and security.
If I have VoIP service, who can I call?
It depends on your chosen service. Some providers limit you to their users only, while others let you make local, long-distance, and international calls to anyone.