A customer due diligence (CDD) checklist is a critical part of any business's compliance program. This document helps companies identify and assess the risk associated with their clients. To mitigate those potential threats, businesses must collect information about their customers and take steps to verify it. In this post, we will discuss the key components of a CDD checklist and provide examples of how to complete each step.
The importance of a customer due diligence checklist
Performing CCD is a crucial process for any organization or financial institution. By completing a document that outlines the necessary steps for them to take, businesses can ensure that they are meeting their legal and regulatory obligations. Additionally, a CDD compliance checklist can help companies identify and assess potential hazards of doing business with some customers. By doing whatever is necessary to mitigate those risks, businesses and financial institutions can protect themselves from potential financial losses.
Who can benefit from a customer due diligence checklist?
Businesses that deal with customers
They can all benefit from having a CDD checklist to help them avoid any legal or financial troubles that may come from not doing their due diligence on customers. By following the steps on the checklist, they can be sure that they are taking the necessary precautions to avoid any potential problems.
Businesses that are required to comply with AML regulations
Anti-money laundering (AML) regulations require businesses to take additional measures to prevent funding of criminal activities. Part of these regulatory requirements includes the completion of CCD. By having a checklist for this, businesses can ensure that they are in ongoing compliance with AML regulations.
Any organization or financial institution that wants to protect itself from the financial risks associated with its clients
Such a document can help businesses identify and assess any potential threats posed by their customers. By taking steps to mitigate those risks, companies can protect themselves from the financial losses that might occur as a result.
Explore our customer due diligence checklist
Test the security of your networks and systems and ensure that your employees are trained in data security best practices.
Why is securing your information important?
To protect your business from any potential financial losses that might occur if any of your customers' identities are stolen. Additionally, if your systems are breached, you could be subject to heavy fines from regulatory bodies.
How to secure your information?
First, you should have internal controls and a data security policy in place that outlines the reasonable measures you must take to protect your networks and systems. Next, check that all of your employees are trained in data security best practices like not sharing passwords or downloading files that are not from reliable sources.
firewalls – to protect your networks from external threats
intrusion detection systems – to monitor your networks for any suspicious activity
data loss prevention software – to prevent sensitive data from leaks
data encryption – to protect your data in transit
access control – to restrict employee access to sensitive data
employee training – to educate your employees on data security best practices
cyber security insurance – to financially protect your business in the event of a data breach
Collect and confirm your customers' names, addresses, dates of birth, and other identifying information.
Why is verifying customer identities important?
This helps to make sure that you are taking reasonable measures to confirm that customers are who they say they are. As a result, this will contribute to preventing identity theft and fraud, as well as complying with AML regulations.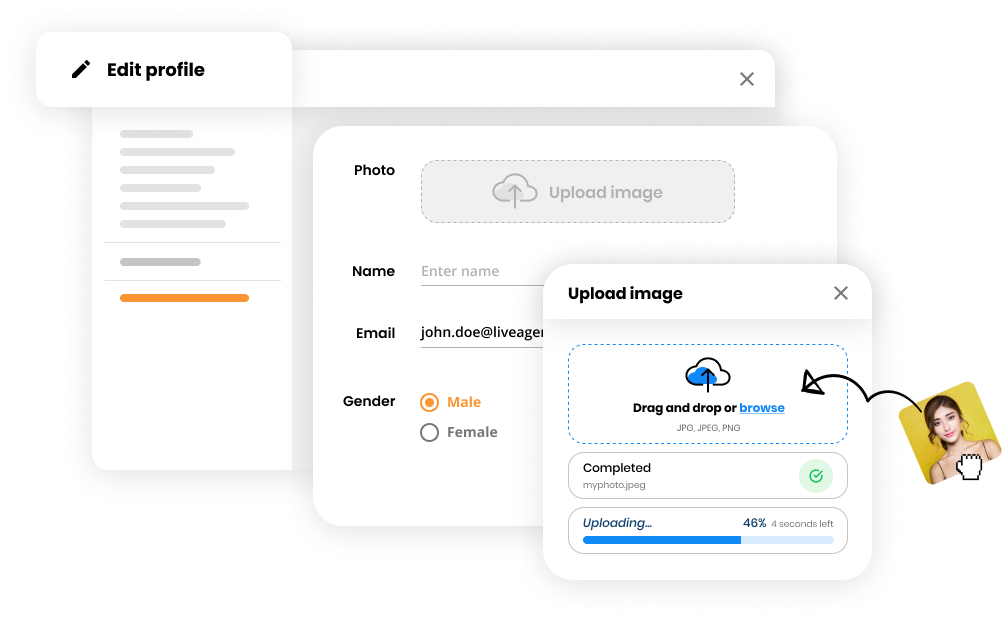 How to verify customer identities?
Collect their information through an online form or Know Your Customer (KYC) questionnaire and check that it matches your records. After, you should confirm that the details are correct by obtaining copies of their identity documents such as passports or driver's licenses.
online forms and/or KYC questionnaires – for collecting customer information
identity documents – to confirm customer details
Search for your customers' names on sanctions lists to ensure that you're not doing business with any restricted individuals or entities.
Why is checking for sanctions important?
If you do business with someone who is under sanctions, you could face heavy fines or even jail time. As such, you must check for sanctions before entering into any business dealings.
How to check for sanctions?
The most common is to search for your customers' names on sanctions lists. These lists are usually maintained by government agencies, law enforcement, or financial institutions, which means they contain accurate and up-to-date information.
sanctions lists – to check if your customers are restricted individuals or entities
government agencies and/or financial institutions – for accurate and up-to-date information
After you've collected and verified their information, you should then assess the associated customer risk profile.
Why is making a customer risk assessment important?
Estimating how likely they are to commit fraud or if there are any money laundering risks helps you determine the level of due diligence that's required for each type of customer. For example, high-risk customer types will need to undergo more stringent checks than low-risk level ones.
How to make a customer risk assessment?
You can score your individual customers based on factors like their country of origin, industry, and transaction history. Doing so will give you a better idea of who your higher-risk customers are and, therefore, require more due diligence.
scoring – for ratings based on certain customer risk factors
country risk assessments – to check the overall risk level in the customer's location
industry risk assessments – to check the sector-specific risk level
Depending on the results of your assessment, you may need to collect further details from your customers.
Why is collecting additional information important?
It helps further verify their identity and assess their risk levels. For example, you could decide to request copies of their financial statements.
How to collect additional information?
You can request the required documents directly from your customer or through an online form. Once you have them, check that the information matches what you already have on file.
online forms – to request an official document from your customer
additional documents e.g. bank statements – to make further assessments of customer risk categories
After you've collected all the necessary information, you should then verify it to ensure that everything is correct.
Why is verifying further details important?
Doing so contributes to protecting your business against fraud and the potential risk of money laundering. To do it, you might need to confirm a customer's address or place of work, for instance.
How to verify further details?
There are a few ways to do this, such as calling the customer or sending them a letter. You can also use third-party services as an independent source to verify their identity and/or address.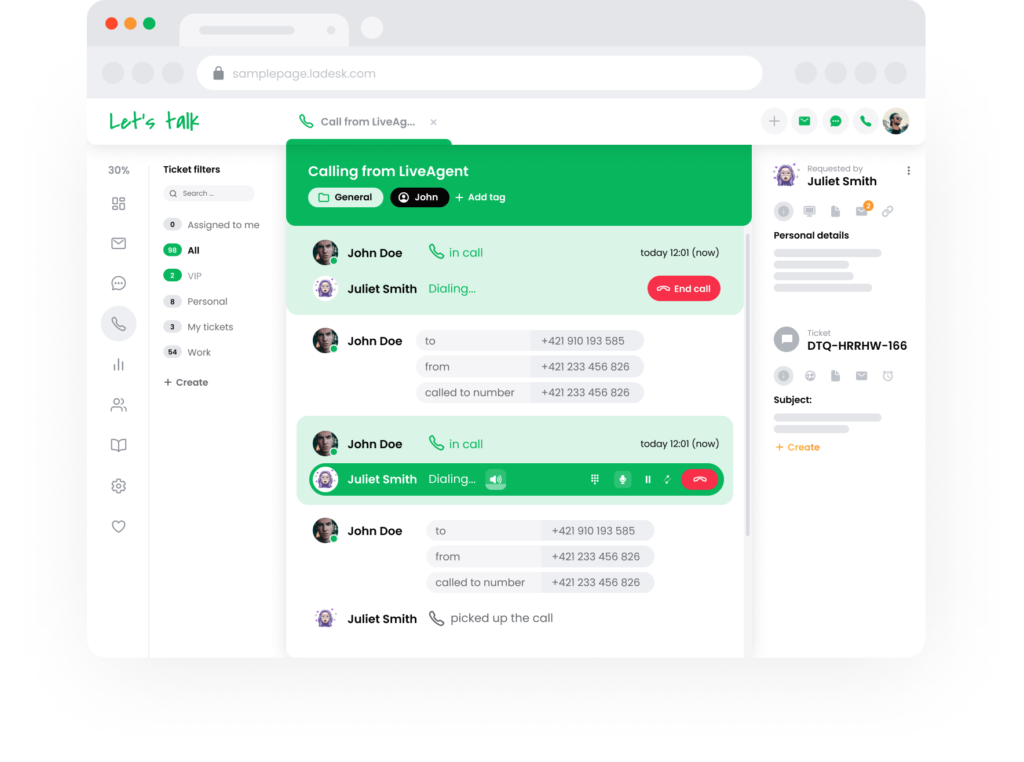 phone calls – to contact the customer directly
letters – to check the customer's address
third-party services – for an extra verification process, e.g. identity check or confirmation of address
Depending on the results of the process so far, you may need to carry out additional verification of your customers.
Why is conducting background checks important?
This helps to further assess a customer's risk level and ensures that they are who they say they are. At this stage, you should check their criminal records or financial history if deemed necessary.
How to conduct background checks?
By searching online databases or hiring a professional service. Once you have the required information, you should carefully review it to look for any red flags.
online databases
professional services
credit reports
global watchlists – to check for any sanctions or criminal exposure
If you're still not sure about a particular customer, you can always hire someone to represent you legally.
Why is hiring an attorney important?
They can provide expert advice on your approach to customer due diligence procedures and ensure that everything is done correctly. An attorney can also help to resolve any legal issues that might arise when dealing with clients.
How to hire an attorney?
You can search online or ask for recommendations from your network. Once you've found a few potential candidates, check their qualifications and experience to make sure they're right for the job. Then interview them to see if they would be a good fit for your business.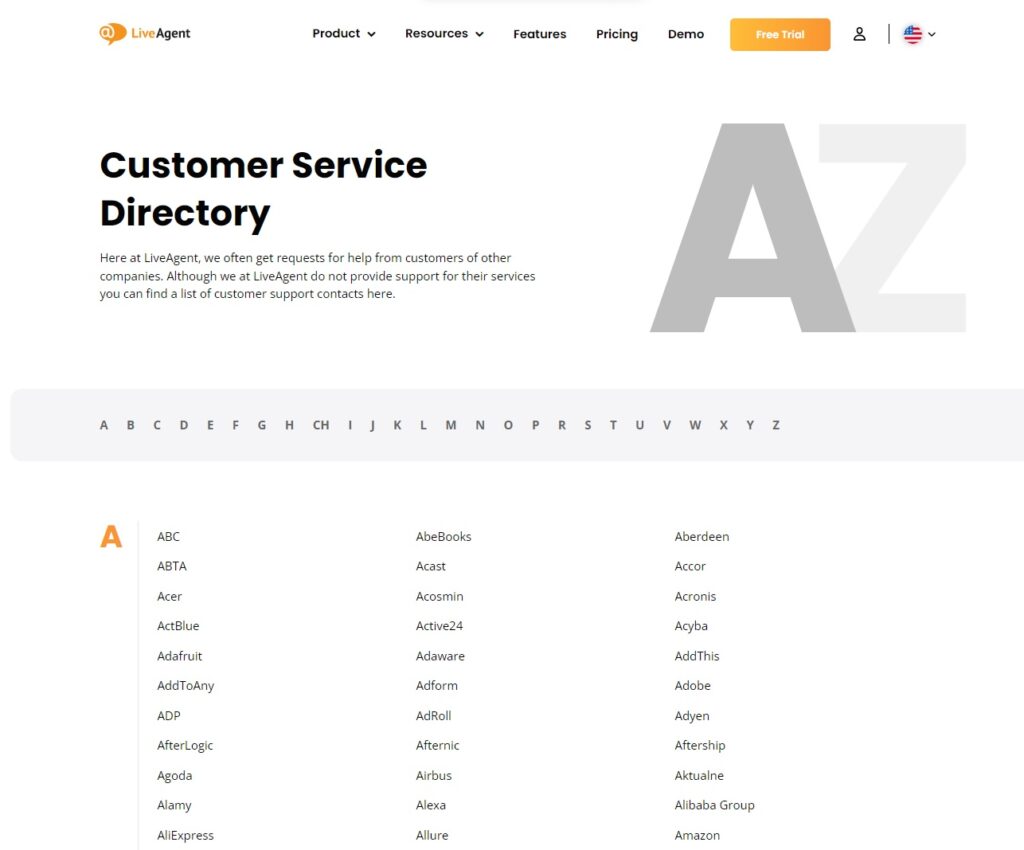 online search – for finding potential candidates
directories – to search for qualified attorneys
review of qualifications and experience – to ensure the candidate is a good fit for the job
Even after you've completed the customer due diligence process, you should still keep an eye on their actions.
Why is monitoring customer activity important?
To check that they are not making any suspicious transactions and give you the chance to react if they are. If you notice a major customer is making large or frequent withdrawals, for example, you should investigate further to look for signs of potential money laundering.
How to monitor customer activity?
Regularly review their business account statements or transaction history. If you spot anything unusual, take appropriate action such as contacting the customer or reporting their questionable activity to the relevant authorities.
account statements – to look for any suspicious transactions
transaction histories – to track customer activity over time
regular reviews – to ensure that suspicious activity is not missed
You should also be aware of if a customer starts partaking in any questionable activity, as this could be an indication that something is not right.
Why is noting changes in behavior important?
It can help you to identify potential problems early on and take action to prevent them from causing damage. Noticing any unusual activity allows you to investigate further and find out if the customer is engaging in any criminal actions before it's too late.
How to note changes in behavior?
Pay attention to the way the customer acts when you interact with them and keep track of their business activities over time. If you notice any deviations from the norm, you should raise the issue with them directly or flag the account for closer ongoing monitoring.
tracking of activities over time – to spot anything unusual
account flagging – to mark an account as potentially suspicious
Even if everything seems to be going well, you should still touch base with your customers after a certain amount of time.
Why is performing regular check-ins important?
For building and maintaining a good customer relationship, as well as allowing you to ask them about any changes in their circumstances or business that could impact their account or activities with you. Regular check-ins show that you're invested in the customer and their success.
How to perform regular check-ins?
Use a Customer Relationship Management (CRM) system to schedule regular contact with customers at least once every year (but more frequently if possible), or set up a reminder system for yourself. You can also simply reach out when you have something specific to discuss, and contact them via their preferred communication method using LiveAgent helpdesk software. This will help to retain good relationships with customers.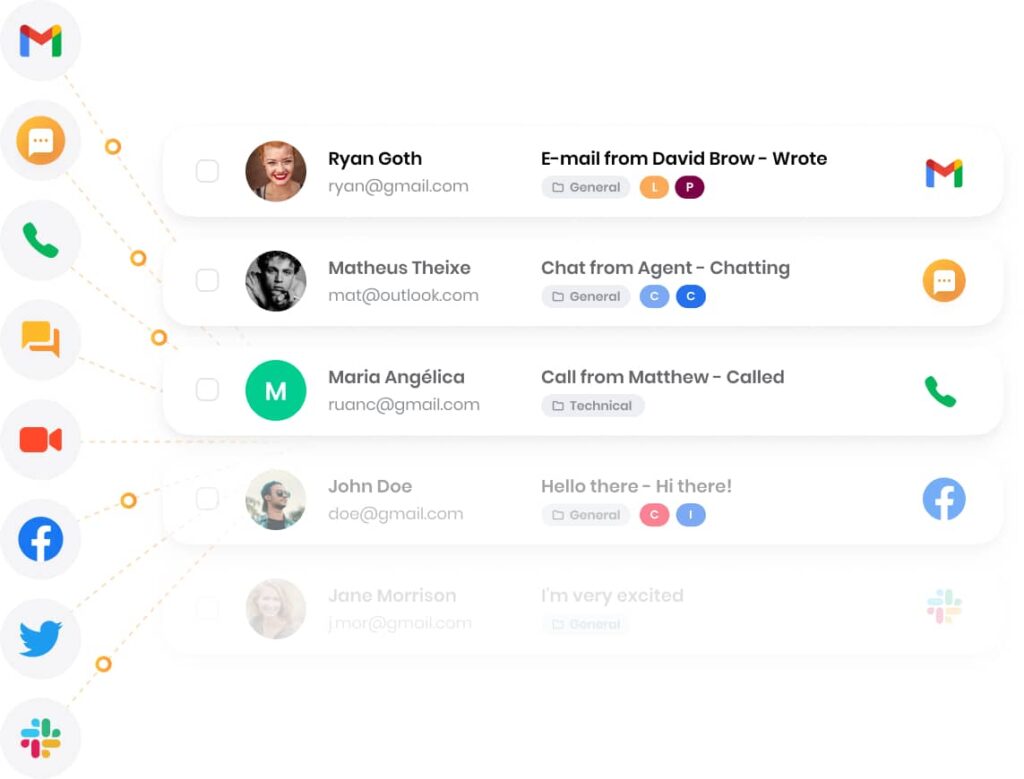 Customer Relationship Management system – for storing their information and scheduling contact
LiveAgent – for contacting them directly via their preferred channel
calendar reminders – to help you keep track of when you have scheduled to contact each customer
If you believe that a customer is at risk of money laundering or any other criminal activity, you should report it to the relevant authorities.
Why is reporting suspicious account activity important?
It's a legal requirement for you to do so, and it helps to protect both your business and the wider community from harm. You must take action if you have any suspicion of money laundering or any other criminal activities, as these are serious crimes that can have far-reaching consequences.
How to report suspicious account activity?
There are various ways to report suspicious activity, depending on the country or region where you live. In the US, for example, you can file a Suspicious Activity Report (SAR) with the Financial Crimes Enforcement Network (FinCEN).
SAR – for filing a report with FinCEN in the US
relevant authorities – for reporting in other countries and regions
Customer due diligence best practices
Perform a background check on all customers, including criminal and credit history checks
Consider using a Customer Identification Program (CIP) to verify the customer's identity. This will usually involve collecting and verifying certain information about the customer, such as their name, date of birth, and Social Security number. You should also carry out criminal and credit checks to make sure that the customer doesn't have any history of financial crimes or other illegal activity.
Request and review copies of business licenses and permits
When onboarding a new customer, make sure that you ask to see these and any other relevant documents for your historical records. This will help you to confirm that the customer is legitimate and that their business is operating legally.
Verify the customer's contact information
It's important to verify that the details you have on file are correct and up to date. This includes their name, email address, mailing address, and phone number. You should also make sure you have a way to reach the customer in case of any emergencies.
Check the customer's social media profiles for any red flags
Social media can be a great way to get to know your customers, but it's also important to check for any signs that could indicate they're not who they say they are or are engaging in any illegal activities. This includes looking for fake reviews, the profiles they follow, out-of-place comments, or any other kind of suspicious behavior.
Ask for referrals from other businesses that have worked with the customer
If you're not sure about a customer, one way to get some peace of mind is to talk to other companies that have done business with them before. This can help you to confirm that they're legitimate, trustworthy, and reliable to work with, which will increase the chances of you having a good customer relationship with them.
Meet with the customer in person to get a sense of their business operations
If possible, it's always a good idea to have a face-to-face discussion with someone before doing business with them. This will give you a chance to get to know them better and learn about their business firsthand. It's also an opportunity to ask any questions that you might have and get more reassurance that they're who they say they are.
Summary of the customer due diligence checklist
Secure your information
Verify customer identities
Check for sanctions
Make a customer risk assessment
Collect additional information
Verify additional information
Conduct background checks
Hire an attorney
Monitor customer activity
Note any changes in behavior
Perform regular check-ins with LiveAgent
Report suspicious account activity
Frequently

asked questions
What is customer due diligence?
CDD is the process of thoroughly investigating a potential customer before entering into a business relationship with them. CDD is an important part of any risk management plan because it can help protect your company from becoming involved in illegal or unethical activities. Not performing CCD is therefore a risk-based approach that may have serious consequences for your business.
How can I conduct a customer due diligence program?
Ask lots of questions and do some research. By completing a customer due diligence form or following a compliance checklist like the one given in this article, you can be sure that you've carried out thorough checks. Taking the time to implement proper customer due diligence measures will pay off in the long run.
What are the risks of not completing a customer due diligence checklist?
Firstly, your company could be liable for any losses incurred by the other party as a result of your negligence. Second, you could be subject to civil or criminal penalties if it is discovered that you have engaged, even unknowingly, in money laundering or other financial crimes. Thirdly, you may miss out on important information about the other party that could be critical to your decision-making process. Finally, your company could be blacklisted for not meeting regulatory requirements or by financial institutions if you are found to have conducted business with individuals or entities in high-risk categories.
How can I learn more about customer due diligence?
A great place to start is the Foreign Corrupt Practices Act (FCPA) Resource Guide from the US Department of Justice. The guide covers a wide range of topics related to customer due diligence that should be considered when performing CCD.