There are many factors that contribute to the conversion of sales, but most marketing strategists can agree that the sales journey always begins with a lead. Classifying and understanding the needs of your leads can give you a huge advantage when putting effort into lead nurturing.
Whether they are warm or cold indicates how likely they are to convert to a sale. Unless they are hot leads who are ready as can be to make the purchase, warm and cold leads still require nurturing to guide them through the sales process. This classification is essential when creating marketing strategies because it determines how smooth the customer journey is and facilitates the buying experience as a whole. While there is no single strategy that can be applied to all leads, try to attempt to understand and value each individual one no matter how early in the journey they are.
Let's dive into the differences between warm and cold leads, and continue on to tips for creating prospecting strategies.
What are warm leads?
As in the name, warm leads are those that are already "warmed up" to your services or products. They have already expressed interest, whether it be following your page on social media or subscribing to a weekly email newsletter, and have your business on their radar. Warm leads are considerably more open to hearing about your upcoming deals and promotions. They are also more receptive to strategies like a warm call and message campaign. So by putting effort into lead nurturing you can raise your chances of them converting to sales. Although it varies by industry, warm leads are much more likely to convert by almost tenfold, with close rates for them being around 14.6% in comparison to cold leads closing at around 1.7%. They are not exactly at the beginning of the customer journey, but there's still some way to get these potential customers to the final stage of the process.
What are cold leads?
Cold leads are those who haven't yet expressed interest in the products or services of your business. They are positioned at the very beginning of the sale process, in some instances not even being aware of your business. The source of these leads can vary, sometimes being from an email list on the web, or simply from sales reps cold calling. Lead nurturing can help develop relationships and turn cold leads into warm leads, thus increasing your chances of conversion.
Main differences between warm leads and cold leads
Both cold and warm leads fit the description of someone in your ideal client profile, but when boiled down to fine details, there are certain characteristics they each possess that can help you distinguish them.
Cold leads
Individuals or companies who have expressed very little or no interest in your products
Individuals or companies who are unaware of your business' offerings
Require more time and nurturing to be guided down the buying journey
Have not specified their needs
Individuals or companies who have not reached out to interact with your business
Warm leads
Individuals who have not reached out yet but are ready to initiate communication to learn more
Individuals or companies who have already expressed interest in your products or services
Have already specified their needs
Individuals or companies who have searched out your business and are aware you could offer a solution
Require relatively less time and nurturing, but still need attention to be guided down their buying journey
Prospection ways of cold and warm leads
After classifying your leads, you can begin to dedicate efforts to creating a content marketing strategy for prospecting your leads. Each of the types of leads requires separate approaches, so let's jump into the most common techniques marketing strategists use today.
How to prospect cold leads
Given that cold leads haven't expressed much interest in your products or services yet, there are some methods that can bring their attention to you. Cold leads are the farthest from the sales funnel out of all leads, so it may feel like a hit or miss on some occasions. Many of us have experienced being on the other end of a spontaneous call or email about a product we haven't necessarily searched for. Narrowing down on presentation techniques, such as being concise and aware of their cues, as well as not being overtly pushy, can set the stage for better communication between cold sales leads and your business.
While cold-calling used to be the primary method of gathering new leads and getting into direct contact, the global mass adoption of the mobile phone meant cold-calling reaches pockets, not homes. This ultimately led to people not answering the phone as often as they used to, forcing marketing and sales teams to turn to newer, less-spontaneous methods of communication. In 2020, 94% of calls from unknown numbers were redirected to voicemail, jumping from just 80% in 2014. Regardless, real-time interaction like phone calls do help create a more personal relationship with the potential customers, as it shows there's a human behind the line. Calling cold prospects after a brief introduction with an email may yield better results than unexpected and unfamiliar cold calls.
Emails are still one of the most used and most effective forms of marketing. When directing emails to those who are not familiar with your products, make sure to craft a catchy but informative subject and a very concise body. Users don't want to be overwhelmed with text and images to the point that they miss beneficial information.If you don't know where to begin, LiveAgent offers many email templates that you can use anytime. For many consumers, this will be an introduction to your business, so having a clean, fresh design and easy readability pays off here. To step it up a notch, email personalization is a simple method that increases the response rate drastically. Just having personalized email subject lines is enough to raise the chances they'll be opened by up to 26%. This requires some background research on your potential clients, but has been shown to be quite effective.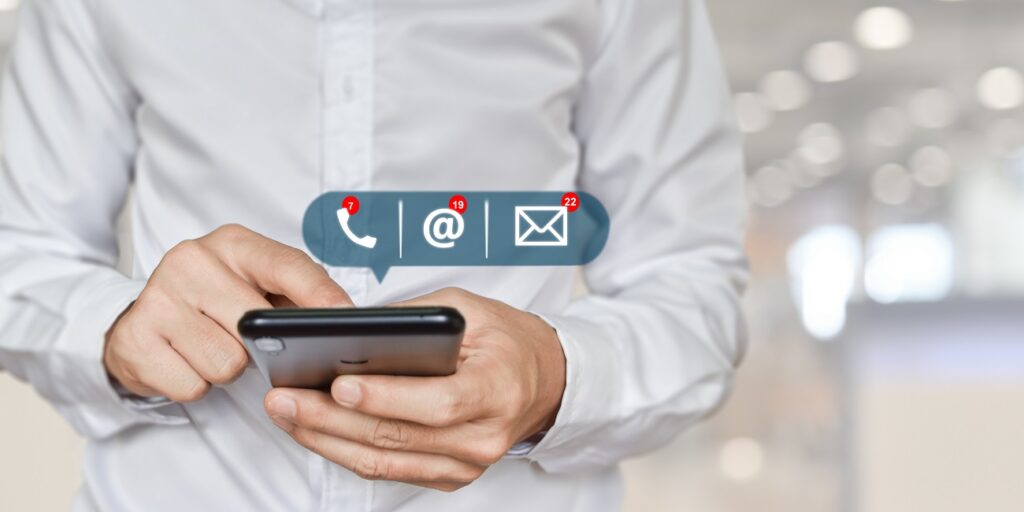 There's no denying the reach social media can offer to individuals and businesses alike. Many people prefer to be reached on social media platforms, as it provides the middle ground of being reached immediately and being able to respond at their own pace. In fact, the speed of response plays a big role in prospecting leads, and social media is known for its immediacy. Responding to leads within a five-minute time frame is enough to raise their chances of becoming qualified leads by 100 times. When creating social media marketing strategies, try to choose a couple social media platforms that you can maintain a solid presence on. This is the medium that you can reach out to a large number of individuals and companies, and simultaneously keep users up to date through informative and catchy social media posts.
How to prospect warm leads
Since a vast majority of warm leads already have their foot in the door, it's a good idea to put some welcoming methods into place to facilitate their experience with your business.
Personalization in marketing makes a huge impact on buyers' purchasing decisions which is why it's become commonplace when targeting leads. Informative content that aligns with the prospects' interests and needs are more likely to be paid attention to. Research shows that 91% of consumers are more likely to shop with businesses that offer personalized and valuable content in the form of relevant offers and recommendations. Email drip campaigns and explanatory blog posts are examples of relevant content that can be shared to warm prospects. Learn about their needs to ensure you release these forms of valuable content at appropriate and optimal times.
In-person/Real-time interaction
Communicating with warm leads already implies they are familiar with your business. Building rapport is incredibly important, and what better way to do so than opening real-time conversations. Solidify customer relationships by employing a mix of phone calls, online Zoom meetings, and in the case of local brick-and-mortar businesses, in-person meetings. These appointments are also useful for answering questions the prospects may have, giving them a clearer picture of your brand and narrowing down on the fine details of negotiations.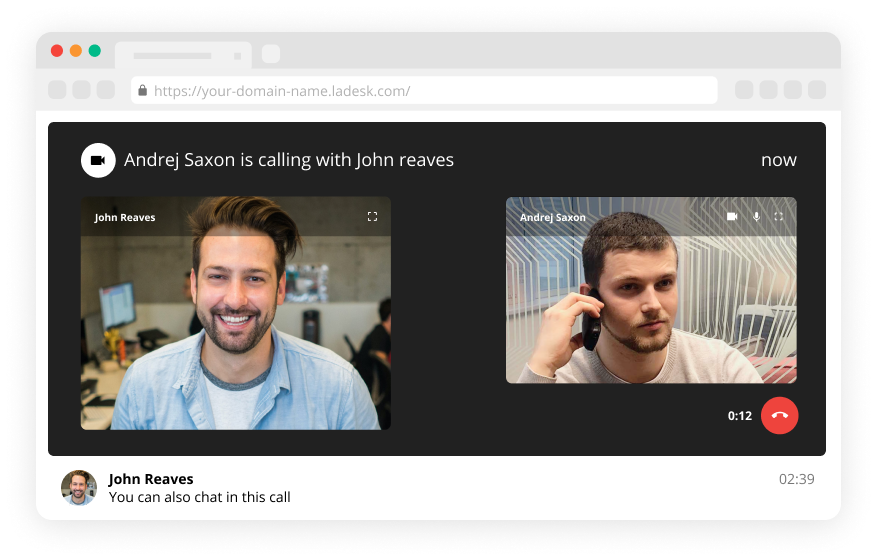 Reviews/Customer testimonials
There are many factors at play when customers make purchasing decisions, but one of the more powerful influences is social proof, or the validation from other fellow loyal customers and users. Use product reviews and testimonials, as they are incredibly effective in building trust between prospects and previous clients who already have experience with your business. It gives an extra level of authenticity when good reviews come from other fellow consumers, rather than the business themselves, whose words may be doubted due to the intent of marketing purposes. To put this into perspective, 79% of consumers state that reviews are important when deciding to make a purchase.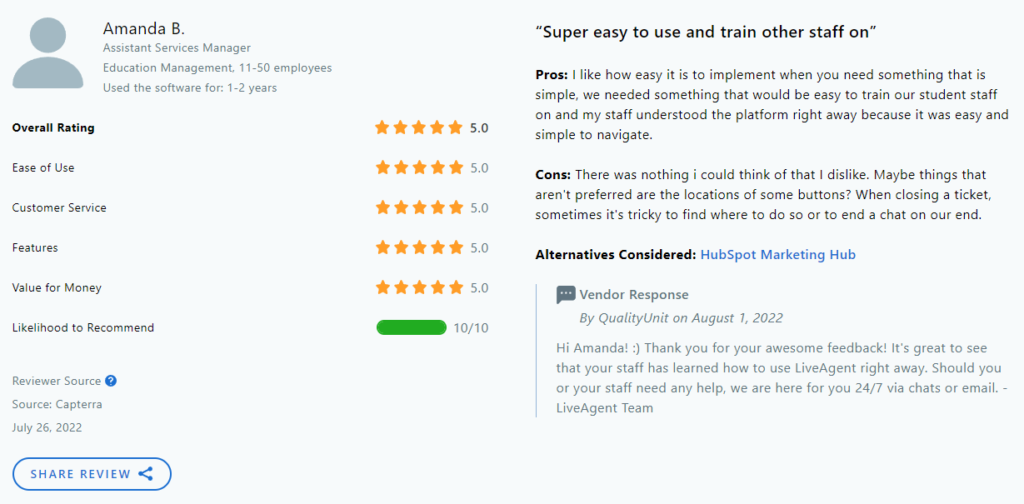 How to effectively gather warm leads from your online presence
With the rise of digital marketing and a competitive landscape, it is essential for businesses to build their online presence in order to attract more customers. If you are looking for a way to draw the attention of potential customers to your business, then gathering warm leads through your online presence can be a great start. There's no denying that identifying and classifying leads is an important part of sales process, starting with asking the right qualifying questions. The good lead qualification process enables marketers to nurture quality lead relationships by providing targeted content at the right time and place to maximize sales opportunities.
Taking it to the next step and managing your leads requires a bit more organization and manpower, but this can all be simplified with the right tools. If you already have an online presence and want to gather the warm leads you've generated, try to position invitations to communicate to your prospects.
Putting a live chat button in clear view on your web page allows users to quickly get in touch if any question or doubt arises, eliminating the steps they'd need to take for them to seek out your contact page. You can also highlight email signups in return for useful and informative newsletters from your business.
Social media on its own is a uniquely powerful tool that can also allow immediate access to communication, putting you a step closer to your warm leads. Make sure to emphasize the fact that they can reach you through social platforms, such as through social media icons that redirect you to the respective pages. Once contact has been initiated, you can gain valuable insights about them and locate their stage on the buying journey.
LiveAgent is a multi-channel help desk software that contains extensive features to manage your prospects and leads. Using tools like LiveAgent is practical for your business when building bridges for customer communication. Our live chat technology gives customers an easy option to get in touch with your business and have their questions and comments answered punctually. This, combined with features like an organized ticketing system, allows your agents to handle their issues seamlessly.
LiveAgent reduces the average wait time for responses by implementing an automated ticket distribution, reducing queue build-up as tickets are assigned equally to agents. Social media integrations are also available to eliminate the extra steps of logging in to a single account from multiple locations.
Investing in an all-in-one tool for customer service facilitates gathering and managing leads, which is advantageous now since help desks and social media are how many people choose to reach out and interact with brands. By focusing on optimizing relationships with leads and prospects, you also support your marketing efforts. This leads to lower marketing costs overall, a higher ROI, and ultimately, better customer retention.
Warm or cold? Handle any type of lead with LiveAgent!
Get started with our comprehensive communication suite and improve your conversion rate in no time. Start our free 30-day trial today!
Conclusion
Depending on the types of leads you get, classifying and managing them appropriately is a sure way to guide them through the sales funnel successfully. Understanding the needs and expectations of your prospective customers can help shape your marketing strategies so they are helpful and guide your prospects through the sales funnel.
Cold leads, who are unfamiliar with your brand, tend to require more attention and nurturing than warmer leads. The main differences in the types of leads identify the level of lead nurturing you will have to apply in order to offer an optimal experience. Useful ways to prospect cold leads are through cold emails and cold calls, whereas with warm leads, real-time interaction and testimonials stand out to be effective methods.
Using software like LiveAgent gives you an upper hand when managing leads because of the extensive features we offer, such as social media integration, live chat features, call center management, and ticketing organization.
Don't hesitate to get on board with qualifying your leads today, and start your free trial!