Customer service is the backbone of the logistics industry, as the clients' experiences determine if companies have a good reputation in the market. We've collected a few tips on how to make sure your customers have a smooth experience when working with you. Keep reading this post and find out!
High-quality customer service is crucial for any industry. It helps differentiate the brand's products, increase sales, and ensure that their clients stay loyal. In other words, it is aimed at improving the level of customer satisfaction.
In this post, let us dive into the customer service in logistics businesses, its importance, and how to improve it.
Customer service in logistics
In the logistics business, customers are the determining factor of what is known as quality service. They affect the reputation a freight forwarding company has in the market. And their level of happiness can make a business stand out from its competitors. 
Yet, the bigger your company becomes, the more challenging it might be to maintain good customer service since everybody involved in the logistics process is impacting it. But this shouldn't stop you. Even though it might be impossible to be perfect, it's still important to improve and ensure that your clients have an easy, smooth experience when collaborating with you. 
To establish a long-term relationship with them and gain their loyalty, you need to shift from a product-oriented strategy to a customer-focused one. And we will gladly dive into more details, sharing how you can achieve that.
Why is customer service important in logistics?
It helps build an impactful brand image
In the logistics industry, good customer service will improve your brand's exposure in the market due to positive reviews left by clients that are happy about your business. This will also improve the company image, attract more customers, and lead to increased sales and profit growth.
However, bad customer service and delivery issues will make unsatisfied clients drop negative reviews. Such complaints don't only focus on the product delivered but may also revolve around the type of customer support people received.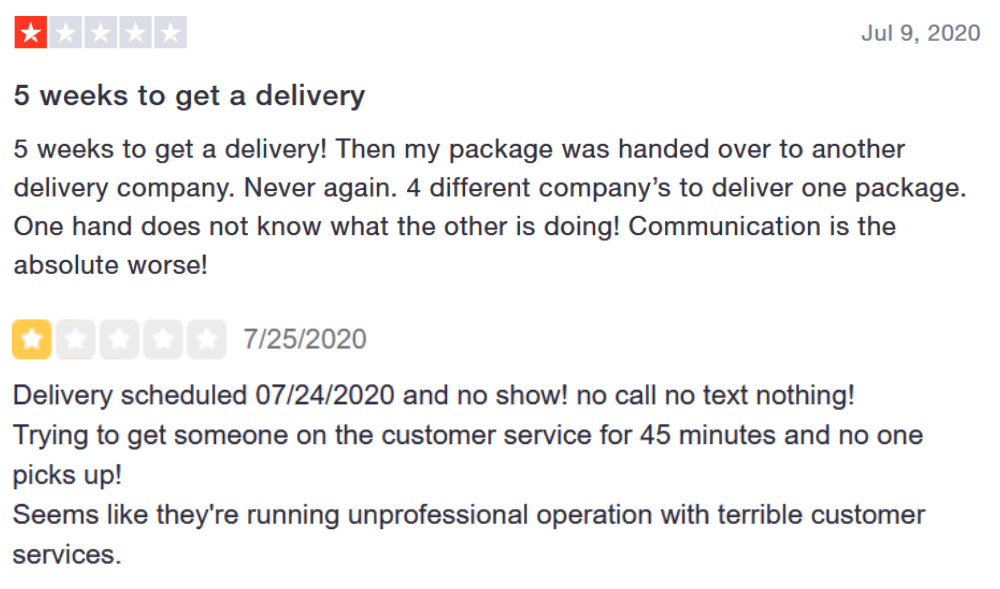 By improving your customer service, you may avoid both types of negative feedback. First, there will be nothing to complain about when it comes to customer support. And second, good customer service can sometimes help appease clients when the product is not up to the required standard. 
It helps close more deals
Good customer service in the logistics industry will help improve the level of satisfaction of clients. Apart from leaving reviews and testimonials, they might be willing to spend more and refer their friends, family, and colleagues to your business. This is why you should invest in creating your word of mouth marketing strategy.
Even if the entire process is as simple as just a pickup, the satisfaction of customers boils down to what else the company can offer. Keep them informed about their delivery and let them know from the onset what will happen with their package. 
Remember that dissatisfied customers will not only become ex-clients. They will inform other people about the bad experience they had with a brand on their first impression.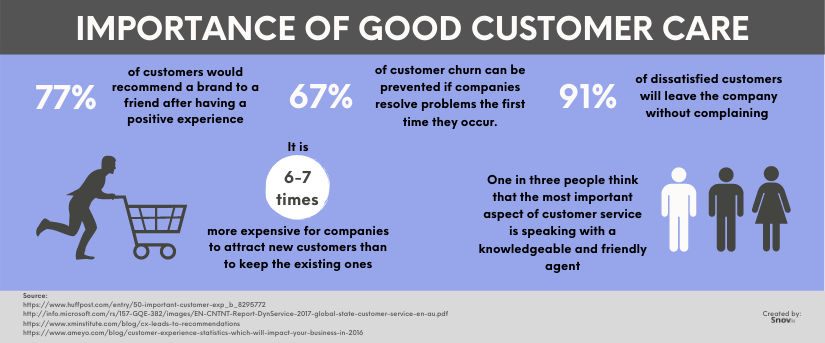 It improves customer loyalty and satisfaction
Good customer care focuses on determining and dealing efficiently with customer pain points, as well as ensuring that they are happy with your service. It can help retain clients, increase revenue, and attract new customers, especially in a highly competitive environment. After all, why turn to competitors if you are satisfied?
How to take your customer service to the next level
Focus on communication
Your customer service is not complete without open communication with your customers that shows them that their package is in good hands. So, what can you do?
Provide updates from time to time, letting clients know when the package will arrive, when it will be delivered, as well as any other crucial information. Let your customers set their preferred level of communication to ensure their needs are met.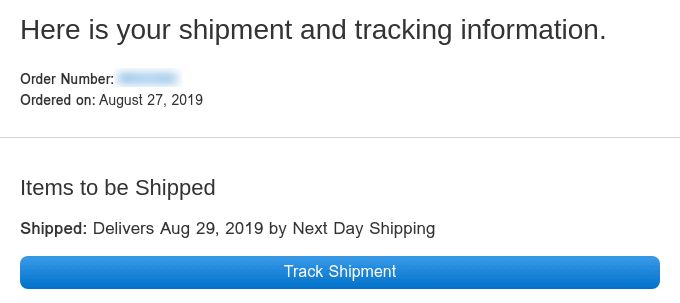 If any problems occur, irrespective of their nature, it's necessary to provide feedback targeted at solving it. Finding a solution to any issue can play a significant role in a customer's experience with your business. This is why you should invest more in training staff to avoid miscommunication while interacting with clients.
Apart from being helpful, your response should be swift and focused on simplifying the complex processes involved. You might be surprised, but it may be better to provide a swift response that offers no solution (yet!). The key here is to answer and show that you're doing everything you can to find the right answer.
Besides, it's important that your clients communicate with as few customer service reps as possible not to make them frustrated.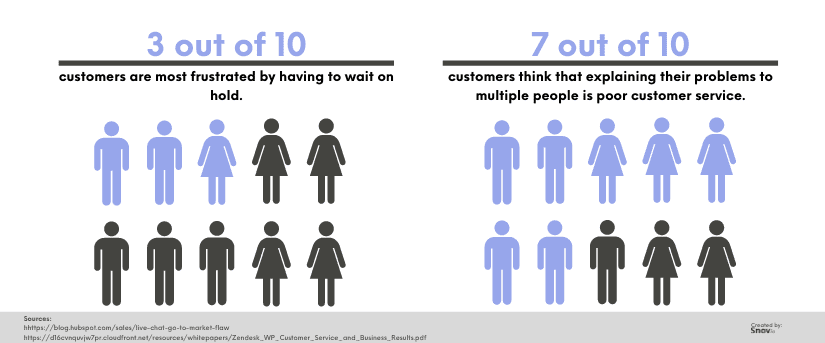 Finally, honesty and integrity are major policies of any logistics business. They will enable your customers to have a better idea of what is happening and know how to adjust their expectations accordingly. As a result, they'll trust your brand and believe that you can solve their problems without any issues.
Ensure transparency and information visibility
Customers are always happy whenever the process is as simple as possible. The time they spend on shipping can be minimized through supply chain visibility. In turn, it will enhance the overall experience that they have with your brand. 
Transparency goes beyond providing shipping information. It also involves offering customers the ability to compare available services and prices, as well as showing them how everything functions. 
For example, you can provide tracking updates, weather reports, and shipment transits to ensure that your clients are well informed. This will simplify the entire process for them and increase the credibility of your brand.
Use different communication channels
Your customers might have similar expectations when it comes to customization, flexibility, and speed of delivery. But they can have different communication preferences, and you should consider it. Some don't mind phone conversations, while others may prefer contacting you via SMS, email, or social media. Implementing a helpdesk management system can cater to these diverse preferences and streamline the communication process.
While email and phone communication is something everyone offers, don't shy away from using social media. With 1.73 billion daily active users on Facebook, it's more convenient for them to find your company there and contact you with any questions or inquiries. If you are present on Twitter, Instagram, Telegram, and other networks – make sure you use them too. Meanwhile, SMS remains one of the most powerful ways of sending real-time notifications, service updates, changes in delivery, etc. And with the research showing that SMS messages have an open rate of 98%, logistics enterprises shouldn't ignore this channel.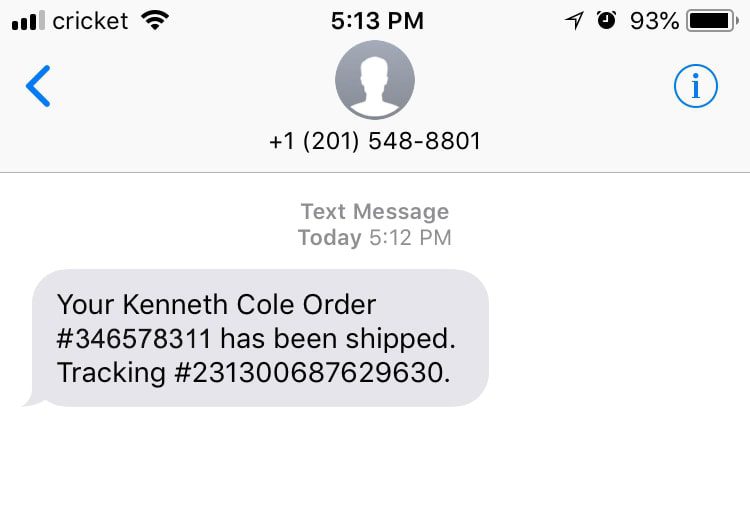 Use one platform to manage communications
Still, it's not easy to manage all communications. This is why it's better to use one platform like LiveAgent to combine your channels and manage them from a single unified inbox. Such customer communications management software can help automate tasks, monitor queries, and respond to them. Help desk support ticket system doesn't necessarily have to be an expensive investment either, for example, LiveAgent offers fairly priced plans that won't ruin your budget.
Besides, using one platform:
Allows meeting the current demands of customers at the appropriate time and on the most preferred device.
Creates a more tailored information flow designed to trigger specific actions from your clients.
Provides a system for handling critical communications that will prompt a faster response from your customers. 
Improves customer experience with your brand.
Enables them to make informed decisions.
Use technology and analyze
Analyze the customers' behavior
The power of data shouldn't be underestimated. New technological innovations have enabled businesses to monitor decisions of both current and potential customers. Having deep insights into every step taken by your clients will enable you to update your strategies that will lead to updated better performance and, ultimately, better service. 
Technological innovations such as tracking devices, transportation management systems, and CRM systems allow businesses to study the customer's behavior that will improve marketing strategies. Therefore, the best method of understanding customer's behavior and demands is by researching and leveraging big data. 
Analyze the supply chain
Apart from that, you should also make use of the analytics tools that provide inventory analysis, predictive analytics, demand forecasts, and transportation analytics. With their help, you will be able to:
Adjust to changes in supply and demand in real time.
Identify whether the product quality negatively affects your service.
Determine the best product promotions and identify the best channels to promote.
Identify and manage logistics risks as they emerge.
Measure and monitor inventory turns, order picking accuracy, and other KPIs.
Make internal changes
Making your customers happy will be close to impossible if your staff are unhappy. Every contact made by an unqualified and unsatisfied employee can adversely affect your business. For your business to operate smoothly and productively, your staff needs to be well-organized, communicate properly, and implement effective strategies. 
Fix your turnover rate
Therefore, it's important to make internal changes that will help achieve better results in sales, innovation, production, and profits. This level of productivity can be achieved by reviewing your turnover, as high turnover can be financially costly and inconvenient for your business.
About 20% of employees quit after the first 45 days due to various reasons. So, it's advisable to look at and evaluate HR metrics to make proper inventory turnover decisions. It might be hard to reduce turnover in customer service. But businesses that can take advantage of incentives, training, and competitive pay can keep their employees happy and even save time and money. 
Provide continual learning
Another important internal change is training. It's required for customer service agents to be confident and successful in their jobs. Considering the recent evolution and shift in technology, it has never been more important for logistics industries to train their staff. It can be carried out through different levels such as:
Training on new technologies and processes
Scheduled training for collaboration among team members on solutions, ideas, and experiences
Off-site training wherever important
Carry out pre-work communication meetings that can be between 15 to 30 minutes. This will help you share updates and motivate your employees to provide the best customer service. Apart from the daily meetings, it's a good idea to have a weekly review of the issues and complaints from customers.
If you have new workers, you can also partner them with the most experienced customer service reps in your team. If this is not possible, there's another way to teach from direct examples – organize an onboarding/team meeting led by experienced team members to help them have a fuller picture of how to make the client happy.
Monitor performance 
Furthermore, managers should manually monitor and track the performance of each training to gather insights. Employees with poor training are very likely to receive complaints from customers. This might make them feel unhappy about their jobs, and we have already talked about the importance of a happy employee to your business. 
Find new transportation routes
Plan and implement new transportation routes and modes that can accommodate emergency requirements from customers, increased cost of fuel, or unavailability of vehicles. Additionally, integrate route optimization into your transportation route to discover optimal routes that can be easily used to deliver goods at the lowest cost.
Wrapping it up
Providing excellent customer service implies that you retain customers even when issues pop up. Maintaining high-quality communication will improve the reputation of your company. 
Customers are more focused on how you handle issues and communicate with them than on the issues that arise. They are more interested in a brand they can trust and will make their buying process as simple as possible.
And even if the conflict between you and your client arose because of the poor customer service – it's not too late to fix it. Want to know how? Check out conflict resolution tips for handling & resolving conflicts with clients.