The eCommerce market is fiercely competitive, and consumers are often faced with numerous promotions and choices. In such a case, how does a brand create a connection with its target audience? The answer is personalization. You create a customer experience tailored to your consumers before and after the buying decision.
A personal customer experience is your best bet for building long-lasting relationships. This guide will look at the benefits of positive customer relationship management and five ways to drive this high level of engagement through personalization. Let's dive in!
Why do we need a more personal customer experience? 
Having positive branding is no longer the end-all-be-all when it comes to customer experience and satisfaction. Many of the most successful brands have one thing in common- they do personalization well. Whether it is Netflix's algorithm that recommends films or Facebook that shows ads that are best suited for you, brands give their customer experience a personal touch. 
Despite the benefits, not all marketers are providing personalized customer service. McKinsey's study estimates that only 15% of CMOs feel that their company is on the right track with personalization. So, why should your teams aim to tailor offerings specifically to each customer? In this section, we will look at how personalization helps in better customer relations.
1. Reduce cart abandonment
Cart abandonment is one of the most pressing concerns for an eCommerce brand. It means that while consumers are interested in your product, something is stopping them from completing the purchase. Baymard suggests that cart abandonment across industries is nearly 70%.
Take a look at this email by Huckberry that is aimed at removing one of the biggest reasons behind cart abandonment: shipping costs. The company offers an incentive to the consumer to complete their purchase: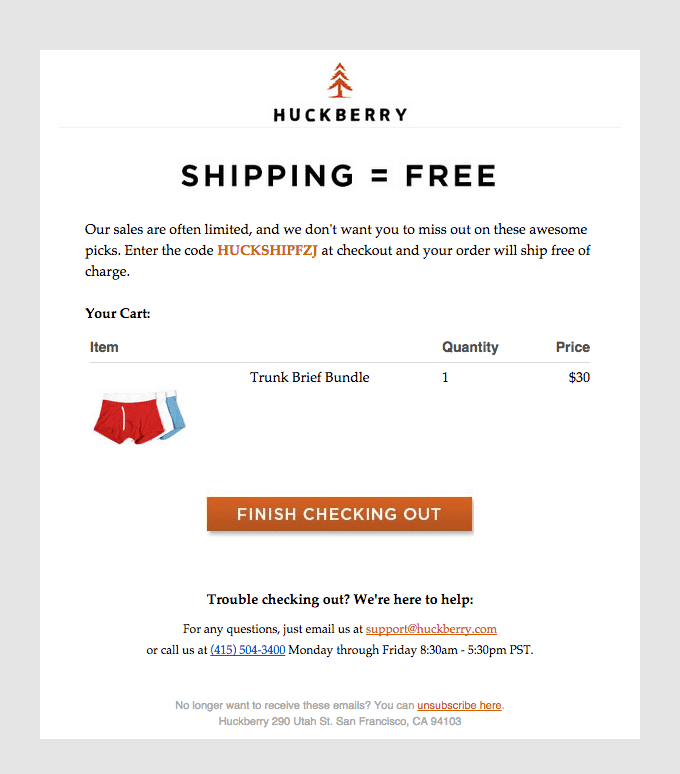 Personalization can reduce cart abandonment by creating an engaging experience that encourages customers to push through and buy the products in their cart. The more targeted and personal the cart abandonment email is, the less unsure the consumer will feel about purchasing. It helps you avoid abandonment by creating an optimized experience that eliminates any doubt.
Another way to tackle cart abandonment is through personalized remarketing messages. Use these to show recommendations, up-sell products, or present alternatives to the items in the cart. Using the customer's inbox to send customized emails can help you recover lost sales and drive engagement with your subscribers.
2. Customer Retention
A study estimates that about 68% of customers leave a company because they feel it does not care enough about them. This cuts across small businesses, large corporations, and everything in between. Even though you may be creating expansive campaigns, they could be impersonal promotions that do not contribute to your customer relations. 
One way to aim for customer satisfaction is to create campaigns that focus on existing customers. To delight and retain your customers and reduce churn, personalization can help bridge the distance between your brand and the consumer, making them feel appreciated. 
Retain your existing customer base with a thoughtful thank you message and other sales follow-up emails, such as requests for a review or feedback: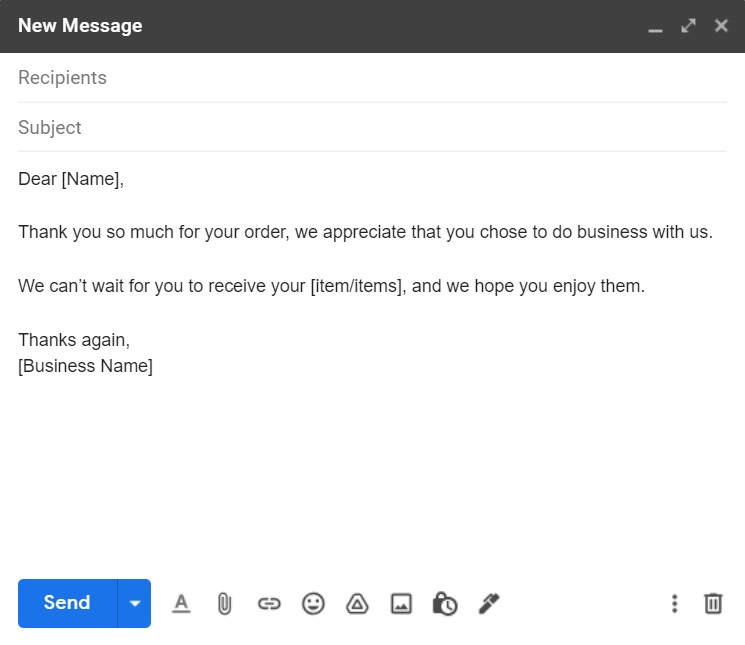 Take a look at the above follow-up mail by Expedia that asks its customers to review their trip. It shows that the brand cares about the customer experience and is willing to improve on any problems or mistakes. No brand is perfect, but a consumer is more likely to give a second chance to a brand that improves when given feedback. 
3. Brand loyalty
One way to improve a customer's lifetime value (LTV) is by encouraging them to stay with your brand for longer. Ecommerce is a competitive field, and consumers have a lot of choices for any given product. So, how do you retain loyal customers? The answer is personalization.
The idea here is simple. Consumers come back and become lifelong patrons of brands where they feel they matter. A KPMG study estimates that for 68% of people, customer service is the primary factor that makes them loyal to a product. Your customer relationships will get a massive boost as you create a loyal following of people who also turn into advocates and send referrals to your brand. 
Customer satisfaction is at the root of brand loyalty, and it can only be achieved by proactive strategies such as tailoring your message. Look at this case study on cosmetic manufacturer Shiseido, which improved its in-store revenue per loyalty program member by 20% through personalized messages and email marketing. Pretty impressive!
According to a study by Adobe, 77% of marketers believe that real-time personalization is crucial to customer relations. However, 60% of these marketers struggle to implement personalization in their customer service. 
A personalized customer experience is the best way to stay competitive as it enables you to make a strong connection with the customer. When you tailor your customer service to your customers' needs, you signal that your brand wants to curate an experience just for them. In the next section, we will look at how you can boost your customer relations with personalized services.
5 ways to give your customer experience a personal touch
Most marketers agree that personalization is a must to go that extra mile in ensuring customer delight. It not only helps you improve customer relations but also offers a great return on investment.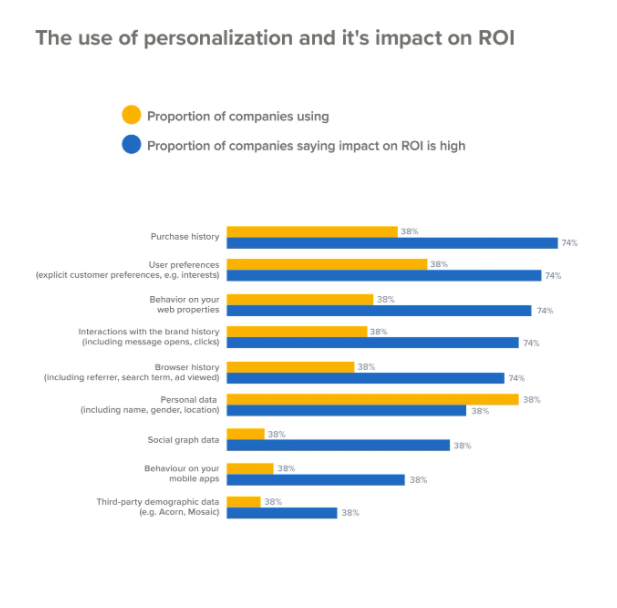 It is not surprising that data can help you segment and target your customers if used well (and taken with permission!), but personalization doesn't end there. If you want to provide the best customer service, you have to go beyond seeing each customer as a sales or revenue metric. A study by Salesforce underlines this point. It suggests that 84% of its respondents said that being treated like a person, not a number, was key to winning their business.
Lasting customer relations require personalization at every stage of the buying process, and this should continue after the purchase is made. It should become a key element in all your interactions with customers. Let's look at a few ways to improve your customer relations with personalization at every stage.
1. Leveraging Personalization in the whole sales funnel to "humanize" the process
A sales funnel has four broad stages: awareness, interest, decision, and action. Your potential leads are all at different stages of this funnel. While some have just come across your business, some are seriously considering a purchase or have already made one. 
Your message to each segment should offer the information the consumers need to move to the next stage. Segmentation helps to deliver actionable messages and drive customer relationships. Most of these messages can be automated through your CRM software and triggered by specific online activity. However, you can leverage personalization here to add a human touch to the process. 
Let's consider the initial stages where the consumer needs to be convinced. Consider sending in follow-up emails with information about your product or service, or schedule a call if they have shown interest but are not moving on to the next stage. Pro tip: keep it light and use humor in sales emails to establish a "human" side to your campaign. If you smile at your customers, they're more likely to remember you and think well of you.
After the consumer has taken action, consider sending birthday and customer anniversary emails as well. Customer support doesn't always have to be prompted by your consumer, and by taking the first step, you show that your business cares about its consumers. Personalization isn't a complicated process, and with the help of automation, you can easily send engaging messages. Create customer profiles and tailor messages according to their preferences. 
It's not just your text that needs a dose of personalization. Tools like Hyperise allow you to create highly specific visuals to add to any email newsletter design. This helps you cut through the barrage of email blasts in your customers' inboxes and stand out. If you thought using the customer's first name in an email was the height of personalization, think again!
The process is simple: Shoot a creative photo, upload it to Hyperise, and add your personalization layers, such as a handwriting font. 
Here is an example of how I created personalized Images with Hyperise: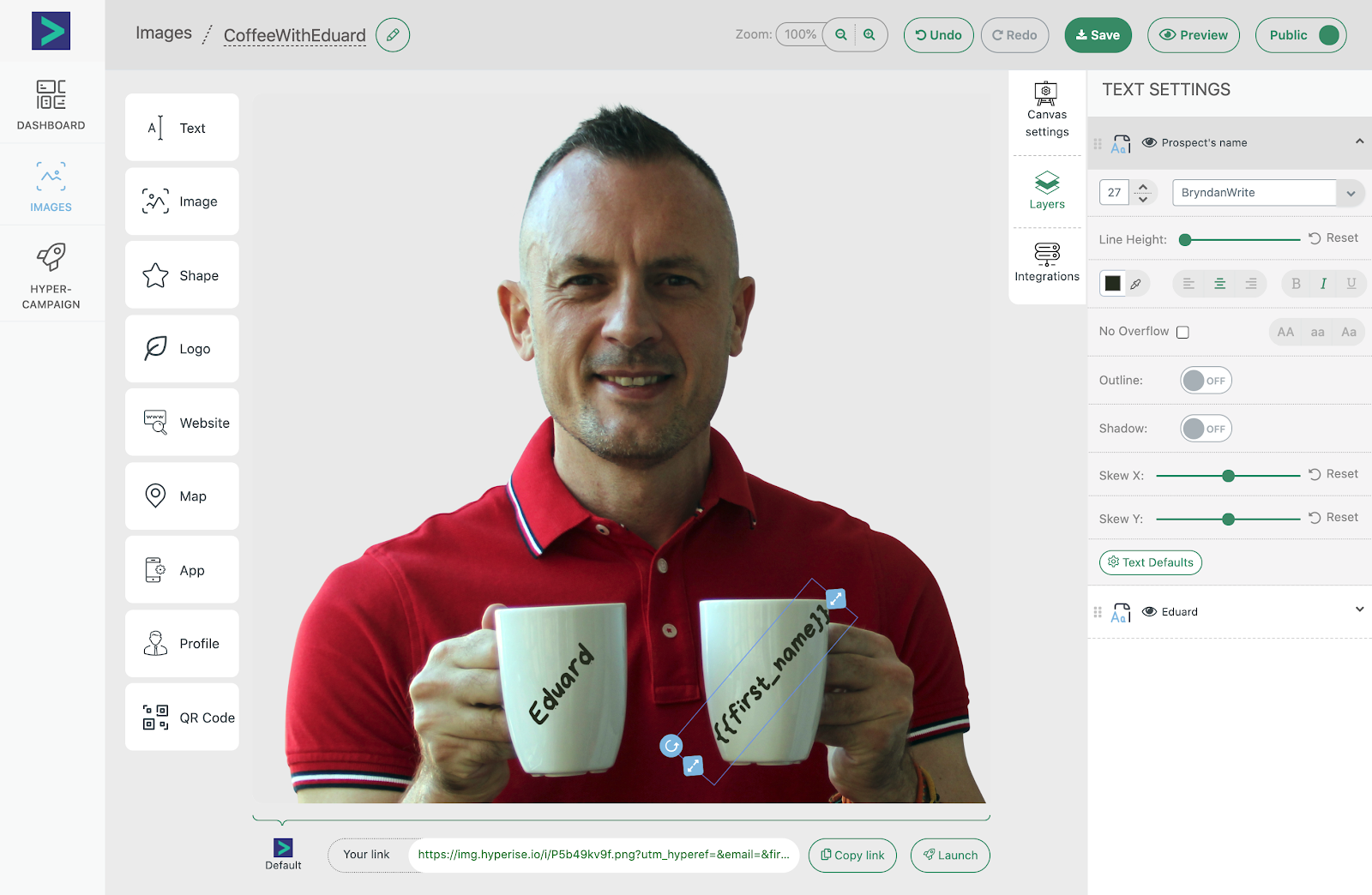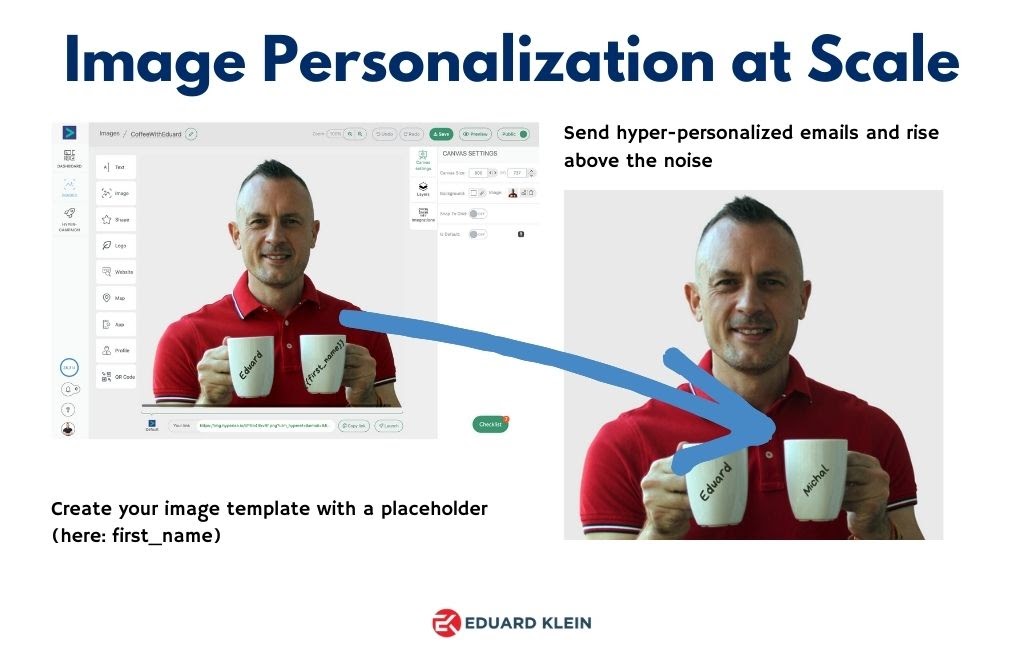 Creating personalized customer experiences through the buying process helps you connect with your audience. People are more likely to be loyal to and become repeat customers of a brand that humanizes them and goes beyond seeing them as another sales prospect. 
2. Integrate a video of your team in the whole process
Who says text and images are the only ways to reach out to your customers? Create videos with your teams to welcome new customers, provide tutorials, or provide customer support. Using videos helps your customers put a face to the process and makes the experience personal as they feel they are talking to a person and not just a brand.
Video content received a massive boost during the COVID-19 lockdown, where consumption shot up as we turned to video for entertainment and to keep in touch with our friends and family. Businesses also turned to video to tap into this shift. 
Apps like Bigvu allow you to create videos for your brand easily. My favorite is their teleprompter feature, which enables you to record flawless videos while looking directly at the camera instead of reading a script. It has options to change the backdrop and include your logo. In a few simple steps, you can create professional videos to build better customer relations. 
Take a look at how the project management site Mavenlink used video marketing statistics to its advantage. They created short, one-minute videos on how their subscribers can use the app. A quick tutorial is not only a welcome change from the manual-like listicle, but the material also helps the customer care, sales team, and support teams solve other queries.
Most brands are looking to create multi-channel customer service strategies. It gives your audience multiple options to engage with your brand while allowing businesses to innovate.
3. Exit-intent popups to catch them before they leave 
The exit-intent pop-up is a message that appears on your consumer's screen as they are leaving your site. It is a simple yet effective tool for any marketer, and a study estimates that you can capture up to 15% of customers who would otherwise have left through these pop-ups. 
Since this is your last chance at converting a potential buyer, so make it count. Personalize your message to include their name, and offer free content and discounts. You can even give them a few options for other pages on your site that they can explore. 
A pop-up that offers more than the "are you sure you want to leave" is a simple way to boost customer relationships as people respond to value and incentives. Offer other options, such as FAQs and live chats, to provide more information about your brand.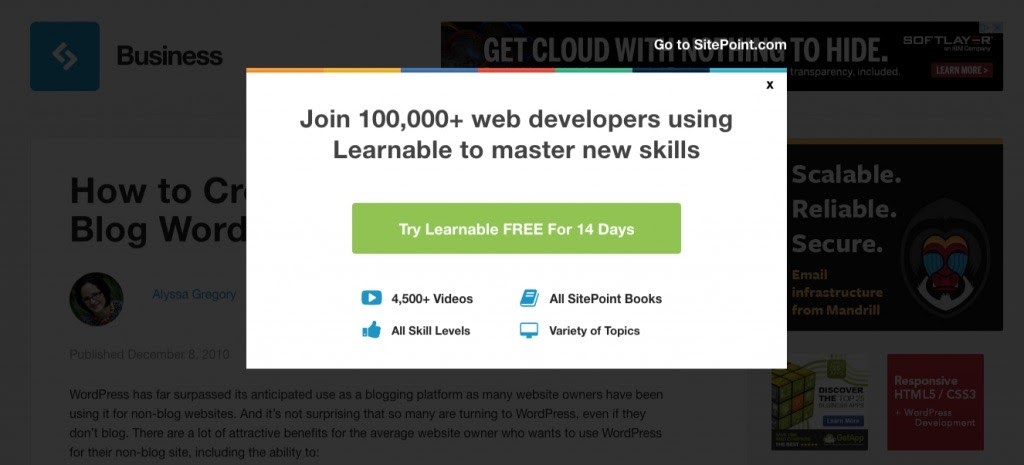 Take a look at SitePoint's pop-up (above). The company offers a free trial and highlights the extent of its resources to underline the value proposition. Doing this helps your consumer get a snapshot of your product's value and give them cause to rethink their decision to leave. See more examples of brands that have nailed the exit-intent pop-up for some inspiration! 
4. Use Live Chat
Another way to improve customer relations is to reduce the time taken to respond to customer queries. Live chats can help create quicker customer service practices across all functions, including onboarding new customers, resolving issues, taking customer feedback, and providing more information before purchase.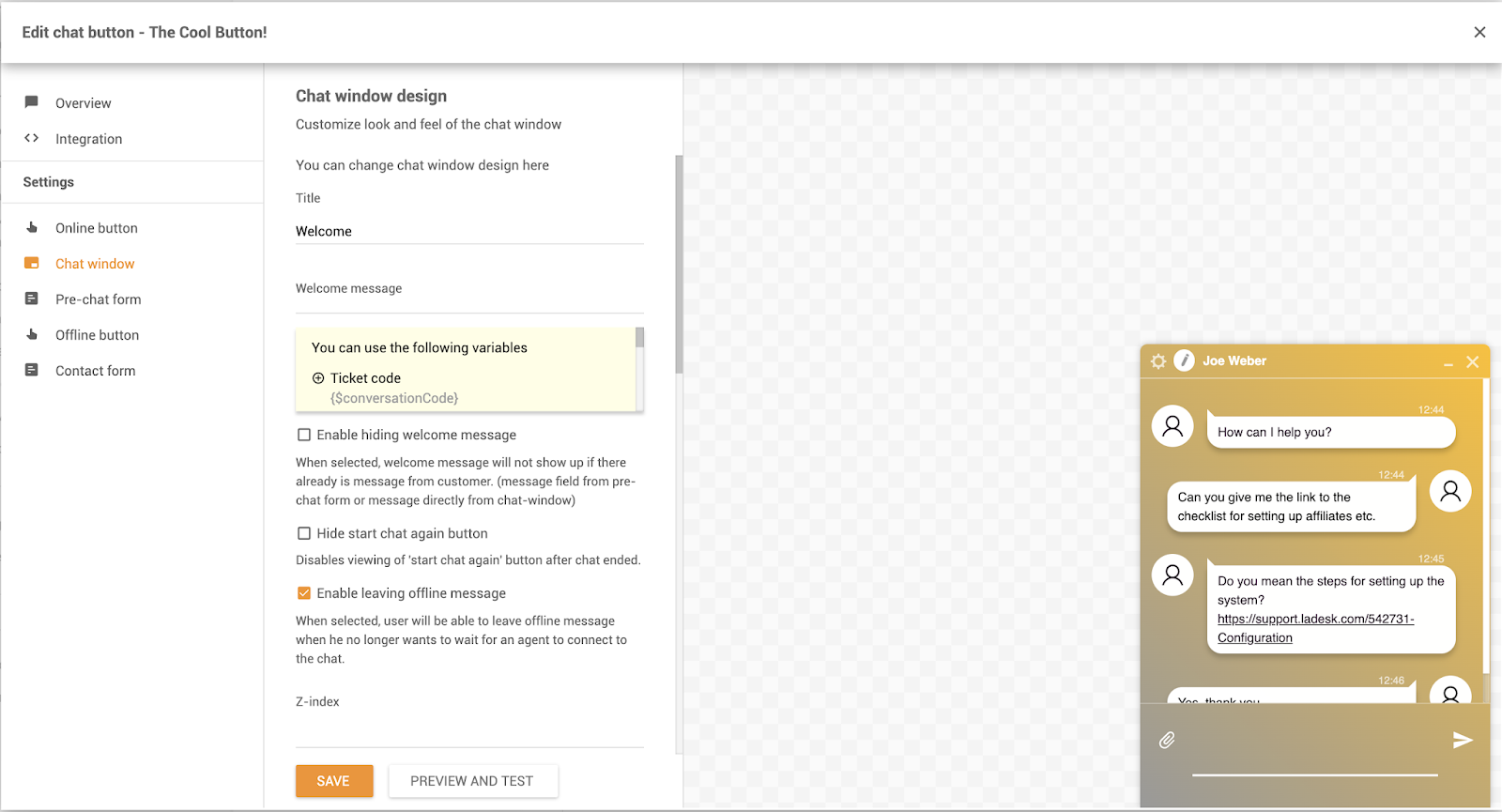 Live chat benefits your customer service teams by handling multiple queries more quickly. It also helps you build strong customer relationships in two ways: first, it enables you to create a rapport with your consumers. Second, customers do not have to repeatedly explain their problems as chat texts and images can be shared easily through the system's functionality. 
Online platforms like LiveAgent can help you build your live chat mechanism to improve your customer interactions.
5.  Communicate on all channels before and after sale
Your consumers interact through various channels: your website, social media, email, and even a basic contact form. This makes it essential that you are there to answer their queries on all channels. Does that mean juggling between different software and teams? No! Multi-channel help desks allow you to keep an eye on all customer interactions in one place and drive customer engagement. 
Utilizing multi channel contact center software in your helpdesk operations can benefit businesses with more than one location or different teams handling customer queries. This type of software allows you to efficiently resolve all inquiries from one place and turn your posts and tweets into tickets: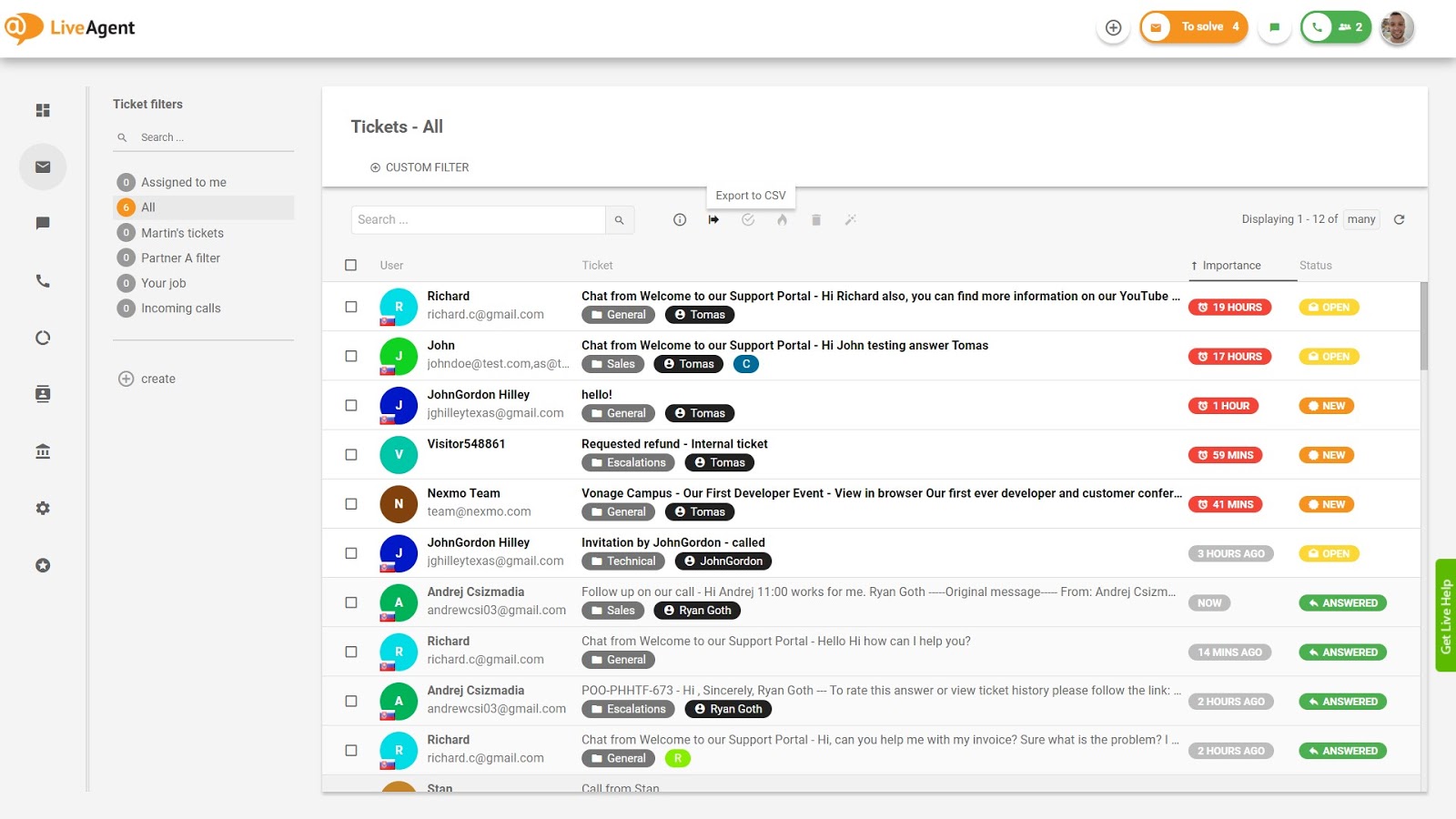 Doing this allows you to create positive customer relationships and boost client happiness. Take a look at the neat software by LiveAgent, which collects all queries in one place and enables you to stay on top of all customer complaints and issues.
Bottom line
Creating positive customer relationships is all about personalizing your processes to make them more customer-centric. There should be a shift in the way you reach out to your potential customers to create unique experiences for each of them. To do this, you will have to develop processes for all the touchpoints of the buyer journey and after the sale is made. Doing so will allow you to retain customers, increase brand loyalty, and reduce cart abandonment.
Use online tools to personalize images, provide live chat, and create videos to build a rapport with your customer. All these strategies help your prospects and customers to form a connection with your service team and "humanize" your brand. So, what are you waiting for? Your next customer awaits!
Offer real-time help
Offer quick responses to simple questions in real-time. Delight customers with fast resolutions and improve customer satisfaction at the same time.