What are reports?
Reports, or also called Analytics, give you overall insights of what and in what volume is happening in your account. LiveAgent offers extensive reporting, including analytics overview, performance report, agent report, department report, tag report, time report or audit log, all exportable to CSV files.
Learn more about LiveAgent Reports.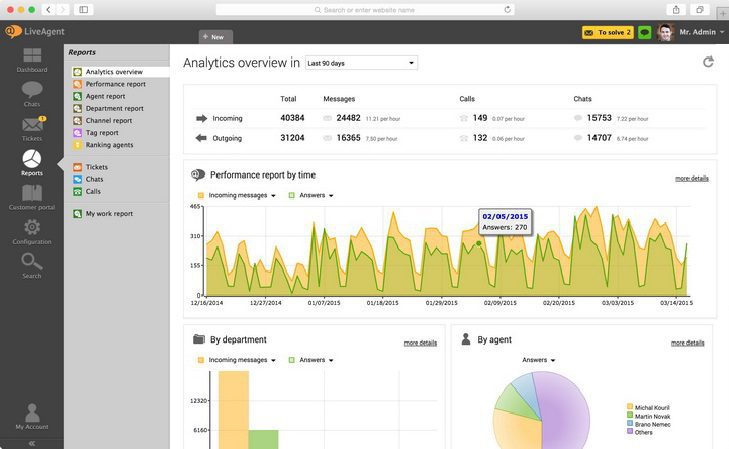 Frequently

asked questions
How do you define reports?
Reports are collections of data that give you an overall view of what's going on in your customer support software system account. It allows you to assess whether the service is at the appropriate level or whether there is a need for any improvements.
How to generate reports in LiveAgent?
LiveAgent offers extensive reports that you can query in the Reports section. If you need to generate a document, you can download it with CSV extension.
What types of reports does LiveAgent provide?
LiveAgent offers comprehensive reports including analysis overviews, performance report, agent report, department report, performance report by tag, performance to time report, performance report by channel, and audit log, broken down by different time periods (from single-user to full-year).