You've probably already heard this term countless times by now, but what is it and what exactly does it mean for your brand? How do you start using it in your marketing materials and do it correctly? Let's get straight to it!
User-generated content or user-created content is any kind of content, be it audio, video, text, or images that has been created by the users of a platform. This type of content is often shared on social media channels or other similar platforms. It can include anything from customer reviews to a product review to just social media posts about issues.
It also gives you the opportunity to democratize the content production process and allow the public to create and share content with their honest thoughts and opinions making user-generated content highly appreciated by both existing customers as well as potential customers in the given customer base of any product or company.
It is important to keep in mind that to properly deploy a user-generated content strategy, you need to first select the social media platform best suited to your campaign. Next, set very specific user-generated content goals and tell your audience exactly what content you would like to see. You also get the added benefit of occasional collaboration. In short, when properly done, user-generated content can help put you miles ahead of the competition.
Keep reading to find out what user-generated content is and how you can do a better job of utilizing it as a part of your content strategy.
What is user-generated content? (UGC)
User-generated content is content that is created by a community for the community. It is the users of a given platform or fan base actively creating content to be shared on social media platforms. With user-generated content, you get to follow creators whose opinions you value personally. This is a stark contrast from the traditional form of content where the audience was passively fed information and had no part in the process or a chance to express their views.
This form of content is also useful both in marketing strategies and for real people. Most potential customers want to read a product description from someone they trust before they go to the physical or online stores to buy the actual product. Today's competitive landscape requires brands to work harder to convince customers into buying their products.
The model of trust has shifted to individuals or local influencers whose opinions hold sway over a large number of people, with 51% of brands reporting influencer marketing helped them acquire better quality customers. This form of content usually expresses an opinion, feeling, or is at least informative, to assist others who are considering a purchase or using a product. In other words, it is more focused on building trust.
The importance of user-generated content has increased several-fold in recent years with the access most people have to the Internet and social media. Brands now actively need to ensure that public opinion is on their side. This can be quite difficult to control when the public is free to express their thoughts on social platforms.
However, public positive feedback can be a huge plus to a brand's image, especially when the feedback is organic. You want to encourage positive user-generated content, especially as a brand. Your fans and loyal customers go out of their way to create content about your products. This content shines a positive light on your brand and should be rewarded as such for the valuable content they produce.
Types of user-generated content
There are several types of user-generated content. The most common are blogs where a person or a collection of people just write out their opinions or thoughts in the form of articles. Blogs can be actively read by millions of people around the world with daily visitors ranking in the thousands. Blogs can be about a specific niche or topics like tech or travel, or they can be just regular websites with product reviews. This is where people write about their purchases or experiences with a service. If you can think of a topic, there's probably a blog out there about it.
Then there are websites where users can share their content, such as Reddit, 9Gag, 4chan, and other similar social channels. These websites are also important in terms of where user-generated content is usually found or shared. Many individual accounts on these sites alone have thousands of followers. This makes them very influential in terms of possible reach.
Next, there are case studies, which are often a collaboration between customers or clients and a brand. The information in these case studies is helpful to other potential or existing customers who might be interested in a specific case. Typically, this form of content tends to be more detailed and focuses on pain points that a customer has and how those pain points were addressed either successfully or unsuccessfully, and the lessons learned from the process.
User-generated video content is also extremely popular as a form of UGC. High-quality videos are great for your brand, especially when they're done with great detail and are well-edited. These are usually created by YouTubers or video bloggers (vloggers). Videos are probably one of the best forms of content you can invest in creating or encouraging your users to create.
Social media is probably one of the largest driving forces behind UGC, so obviously social media posts are another important form. Since social media engagement plays such a crucial part in our lives today, social media statistics and insights are also crucial to online marketing campaigns. When used correctly with the right trends like a great hashtag, social media posts can create quite a frenzy online. This also includes 'stories' especially on Snapchat, Facebook, or Instagram.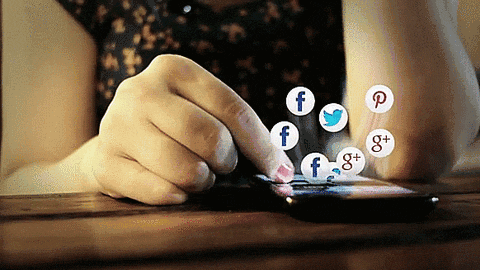 Now a less understood or utilized source of user-generated content is free forums. These are where people who have an interest in a particular field come to ask for advice, share insights and talk about problems related to that field. This can be a great source of information, but it's not easily tapped into. Your brand will have to join as a member of the forum and share explanations; this can be a little difficult to do without getting drowned out by other members.
Testimonials are another great form of user-generated content. These also act as proof of your ability to deliver quality services or products. Many brands make it a point to collect testimonials and keep a record of them to leverage as proof of excellence. This increases trust, strengthens the opinions of customers who are already in favor of the brand, and functions as a great source of user-generated content.
Finally, there are reviews and comments. While you may not think of these as a type of content, they are. Most people spend a significant amount of time browsing through the comment section, so comments indeed are content. Further, the type and tone of the comments left on a post may influence undecided readers on whether or not to buy a product. A great way to get on top of this is to actively interact with people in the comment section in a positive, constructive manner.
In advertising, brands often collaborate with famous users. In such cases, the user often creates content that promotes the brand in a positive light. This also includes trends where users create and share the content of a particular product as part of a trend started by a brand. Leveraging user-generated content is one of the primary content strategies used to improve ratings for products or services.
There has also been a considerable creative effort when it comes to creating content for educational purposes such as KhanAcademy or just social content on platforms such as YouTube. You might notice that social media engagement tends to be much higher when a user-generated content strategy is employed.
By now, you should have a fairly decent idea of the types of content that can be found under the banner of user-generated content. Most of these are worth incorporating into your content strategy in some form or another. You might find that some of these work better for you in the long run. Especially in your user engagement strategy, and they're worth doubling down on.
What makes user-generated content so effective?
In the world of business, user-generated content is crucial, especially in the marketing process. You've probably noticed that digital marketing relies heavily on user-generated content. Brands now use content from customer experience and reviews to build trust and create a feeling of authenticity. Not to mention, it's more valuable to have fresh content created by happy customers, who are eager to share their feedback than it is to pay for professional content written by someone who isn't associated with the business directly.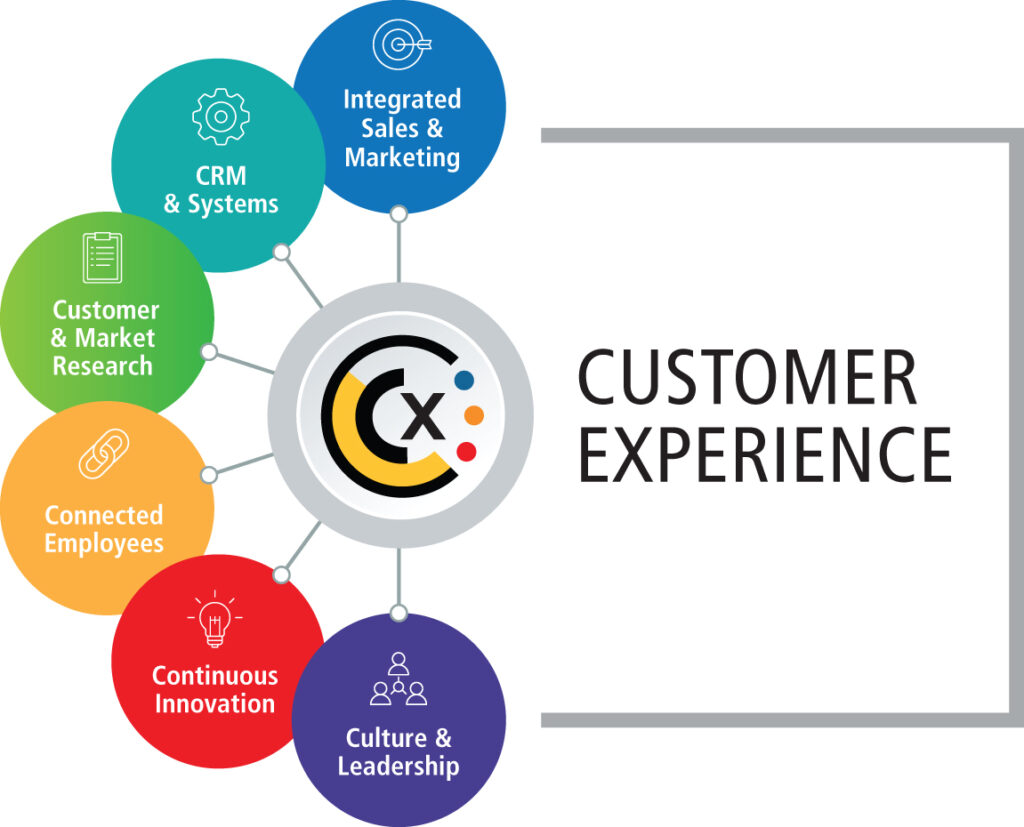 There's also the added fact that it helps customers feel reassured about their purchasing decisions while creating a community around a given product. This makes it easy to integrate with traditional marketing techniques. Finally, it adds a touch of personalization to the marketing efforts, which is appreciated by most customers.
How to encourage people to create user-generated content
In order to encourage users to create content for your content marketing strategy, there must be an incentive. These can be social, explicit, or implicit incentives. Users are more likely to create content when they think it makes them stand out in the community or brings them visibility. In other words, they will create material around a product or brand if they identify with its values. In addition, they will want to rise to a position of authority and gain credibility among similar users of that brand.
A great way to encourage the creation of such content is to start with identifying consumer trends. Who exactly is creating content related to your brand and what are they saying? Which geographic locations are they from and how often do they have something to say about your brand? Answering some of these questions can help you formulate a great content strategy.
Another great way to see some social media growth when it comes to content from your customers is to host an event, contest, or to have a giveaway. This automatically creates a buzz around your brand and increases the social media footprint of your organization. This can be extremely helpful during product launches especially to influence purchase decisions.
Role of permission for using user-generated content
When using such content, the issue of permissions arises. Making sure you have the user's permission is critical when utilizing their content. Fortunately, there are several ways to do this. The simplest is to ask. Drop a message, comment, or reach out and ask a user if they're comfortable with your brand using their material. In most cases, they will gladly oblige and be happy to help.
Another way of doing things is by using a branded hashtag. This involves creating a hashtag that is associated with a product or your brand that you ask users to share whenever they upload anything related to your content. However, even in such cases, it's still best to ask before using their content.
It's also a great idea to keep a record of the permissions. This is in case any disputes arise later on, you have evidence that you were permitted to use the content. Once you have used someone's content it's a good idea to notify them and give credit. This can be done by dropping them a message as well as tagging them and mentioning them in the caption of your picture. This should alert them to the fact that their content has been used.
In the age of the Internet, it's much easier for an artist or a creator to express their opinion or outrage, especially if they feel like their work has been used incorrectly or without extending due credit to them. This includes using it without their permission. If a creator feels like their work has been stolen and speaks up, it can be disastrous for your brand image. The backlash can cause significant tarnishing of your brand's reputation, especially among otherwise loyal followers.
Tracking of user-generated content
If you're wondering what metrics you need to keep track of user-generated content, look no further because we've compiled a list for you. While these may not include every single metric, it's more than enough if your goal is to get a good starting point to begin. Remember that the metrics that you find interesting will vary depending on what your goals and targets are.
Keep in mind that before you begin tracking your metrics, you need to ensure that you've decided on clear, reasonable objectives or goals. Without something to aim for, it might become difficult to understand what all the numbers are pointing to and where you're headed. Also, make sure that the goals you've settled on are appropriate for the stage you're currently at.
Basic metrics to get started with are views, interactions, and engagement rate. Views are how many times your page has been viewed. Interactions are the next steps after viewing something. Typically, what most people do on a page or profile after they've seen it, is to engage. This is just a general idea of how much interest has been generated by a piece of content in particular.
Now let's take a more detailed look at what metrics you need to track, and in what specific cases you should be tracking them. First, start by collecting as much user-generated data as possible. This includes posts, hashtags, comments, and reviews. You might have to search on multiple online platforms and social media channels. Once you've collected all this data, it should be easier to start tracking UGC.
Then you can either use software that is highly recommended or manually comb through this data to get a clear understanding of the state of things related to your brand. This includes identifying trends, both the ones declining and those picking up. This can give you a better understanding of what's more likely to get your customers to interact. If it's a popular trend, then people are more likely to try it. Especially if it's on a platform like TikTok or Instagram.
If you're looking at UGC metrics on your website, engagement and conversions are probably the two most significant numbers. Understanding this will help you understand how the conversion rate affects the ROI. You might want to pay more attention to the time spent on the page, time spent on the site, bounce rate, and the number of clicks or views. For conversions, you can try conducting A/B tests and keeping track of clicks and views. You also want to keep track of your call to action click-through rates.
In addition to this, if you're using social media, some of the metrics you want to track are likes, comments, and shares. You may also want to know the number of retweets you're getting as all these metrics tell you about the quality of your data. Hashtags are also worth keeping an eye on. Finally, you can always just float out a survey form and ask your customers to provide their valuable feedback to get a direct and better understanding of what they think.
A unique way to share these surveys is through QR codes. Some companies embed it in their profiles so that their customers can easily access it. QR codes have been one of the many ways you can track the behavior of your audience. Today, tracking QR codes are now possible using Google Analytics.
Conclusion
In this day and age, when social presence is everything, user-generated content is what drives social engagement. Be it having your customers write online reviews, create captivating photos, or make videos, user-generated content is the heart and soul of your marketing efforts. Don't miss the opportunity to garner the opinions and feelings of real customers about your brand. After all, having real people express their love for your products on social platforms makes it appealing to your prospective and existing customers.
Frequently Asked Questions
Why is user-generated content so important?

There are several reasons why user-generated content has become popular among businesses. UGC helps brands build trust and better understand the communities they serve. It also has a much higher engagement rate and inspires people into speaking up while helping them feel they have a valuable standing in the community. It also boosts credibility while simultaneously increasing your SEO and reach. More importantly, user-generated content is a lot more budget-friendly and opens up the door to creativity especially when used in advertising. Most customers also prefer to view content created by other people like them, as they feel it gives a more honest, reliable picture than traditional advertising.

What makes user-generated content different from the rest of my content?

What sets user-generated content apart is that it is seen as honest and relatable, especially among a large section of your customer base. While most content is curated to reinforce a certain brand image, user-generated content is more community-driven. Also, because it's often created by everyday users of a product, it's often seen as more relatable, especially to newer audiences. This form of content is ultimately undeniable social proof that your brand has something special and unique about it. This makes users go out of their way to create content for it. This alone is a powerful factor that differentiates it from traditional content.

Why is content moderation important for user-generated campaigns?

It is imperative to keep an eye on the content created by users in order to keep up with what's being said as well as monitor the campaigns. The most important reason is to keep the community engaged and reward anyone who goes out of their way to create incredible content for the campaign. There is also the added benefit that by monitoring content, you can quickly address any problems raised or issues discussed before they snowball into much worse situations. This allows you to be proactive about damage control around your brand's image. Content curation also lets you market your brand more selectively to particular users who you want to target. These users may be more likely to engage with a particular style of content.