Often it may seem that generating large amounts of new leads is all the rave. However, without a thorough prospecting process in place, you can't even begin to think about closing deals.
You can have the best sales staff and a convincing pitch, but it won't do you much good if you don't have qualified prospects to sell to. That's why sales prospecting is, although often tricky, an essential part of the sales cycle. The goal of this process is to connect with potential buyers and start nurturing them toward converting and eventually becoming loyal customers.
Why is prospecting of sales important?
Before we start discussing the importance of sales prospecting, we need to talk about what is the difference between a lead and a prospect to explain why prospecting is so significant. Although some people use them interchangeably, the terms lead and prospect are not the same.
A lead is a potential customer who has expressed at least a passing interest in your brand through visiting a website, subscribing to a newsletter, or signing up for a free trial.
A prospect is a qualified lead who is closer to your ideal customer and, therefore, is more likely to become one of your profitable customers.
The process of prospecting – qualifying and comparing a potential customer to your ideal customer profile – is crucial to determine if they are the right fit for your product or service. You need to create a list of prospects your sales representatives and customer service agents can start reaching out to eventually turn them into a paying customer base.
Prospecting sales methods
Sales prospecting has been around in one form or another as long as the buying process itself. Whether sales professionals decide to employ inbound or outbound sales tactics, the fact is that some more traditional sales prospecting techniques have become a staple for many salespeople and businesses alike.
And although many swear by methods like ringing up leads from a cold call list, having ads in Sunday newspapers, or going door-to-door, the truth is that many of these techniques are becoming outdated and present their own set of issues.
For example, keeping a list of names to contact for a cold calling campaign may not be the right option for you. Not only does it take a considerable chunk of time without a guarantee of success, modern customers often find it irritating and they hang up as soon as the sales rep starts speaking. Furthermore, in these kinds of prospecting efforts and outreach interactions, the list of prospects you use may turn out to be overflowing with leads that don't fit your profile list and don't qualify. Some would say anything to get a salesperson off their back, so they are also not the right candidates for doing business with.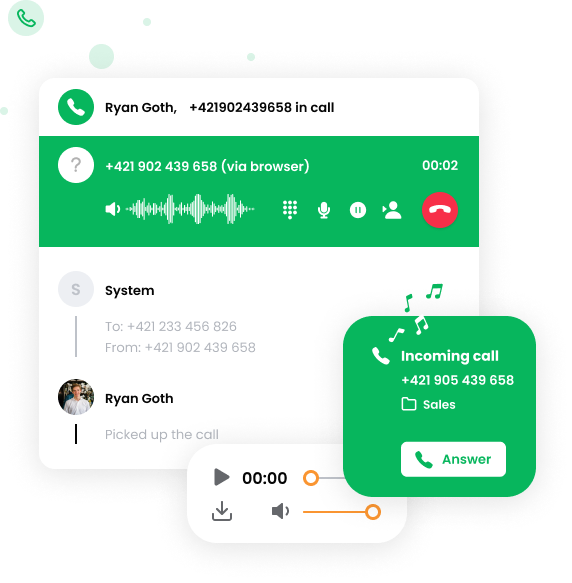 Of course, many of these traditional techniques still have their rightful place in the sales prospecting process, however, some of them have evolved into new ones that can boost your sale productivity, cut down on the prospecting time, and generate many paying customers.
Modern prospecting sales strategies
You may be asking yourself, how does one navigate new sales prospecting methods without getting overwhelmed, confused, or too ahead of themselves?
No worries, we've got you. Following are 10 modern prospecting sales strategies that will help you turn potential buyers into happy customers with ease.
1. Dedicate your resources
Having the resources to get the most out of a block of time dedicated to prospecting is crucial to boosting your success rate. Set up a sales team with a focus on prospecting. If you can't afford a dedicated team just for qualifying new leads, have your sales reps work on prospecting in an agreed-upon time, for example, 10 hours per week divided into multiple blocks of time.
Whether you are a B2C business or you focus on B2B buyers, allocate the time, budget, and human power for this albeit early, but important stage in a sales cycle. In the long run, your business will be more profitable if you ensure that you have a constant stream of high-quality prospects ready to close deals and generate revenue.
2. Create an ideal buyer persona
Design a customer persona that fits your business as much as possible. Then, design their ideal buying journey. These personas should include at least basic information like their age range, gender, and location. However, this is only a very small fragment of data you can utilize. Many successful brands go the extra mile when developing their buyer personas. They consider buyer psychology and consumer behavior which helps them fill in many intricate details of their buyer personas' unique personalities. They can include information like their occupation, personal preferences in communication, buying decisions, level of education, personal interests, and many more. The sky is the limit when it comes to how detailed your ideal buyer persona can be.
However, be careful not to shoot yourself in the foot when designing your perfect customer. Even though buyer personas are important, don't let minuscule details that don't correlate with the persona dissuade you. Start conversations with buyers even though they don't fit the persona to the T.
3. Segment your audience of buyers
Customer segmentation is a significant part of both B2C and B2B sales. In essence, it is grouping your prospects based on the criteria of your choice and identifying your target market. These can be preferences in products, buying decisions, specs of time they spend engaging with you on a certain platform, demographic, and so on.
Working with these segmented groups of potential customers saves you time because you can focus on their specific pain points and deliver solutions best suited for their needs.
Moreover, you can create highly-targeted marketing campaigns directed at a specific group. This approach is way more budget-friendly than creating generic ads hoping they'll attract someone's attention. Targeted ads tend to lead toward high conversion rates more often than the ones that address a nondescript audience.
4. Develop a warm lead list
Create a list of warm leads you would like to qualify further, turn into prospects and eventually do business with.
Warm leads are the ones that have engaged with your brand and demonstrated interest in what you have to offer. They not only glanced at your products on the surface, but they have specific pain points you can solve. However, warm leads, in contrast to hot leads, aren't ready to make a purchase. They need to be qualified and nurtured to advance their buying journey.
To identify warm leads, you can use the following tools:
Helpdesk software
CRM software
Website visitor tracking
Social media support
A sales outreach tool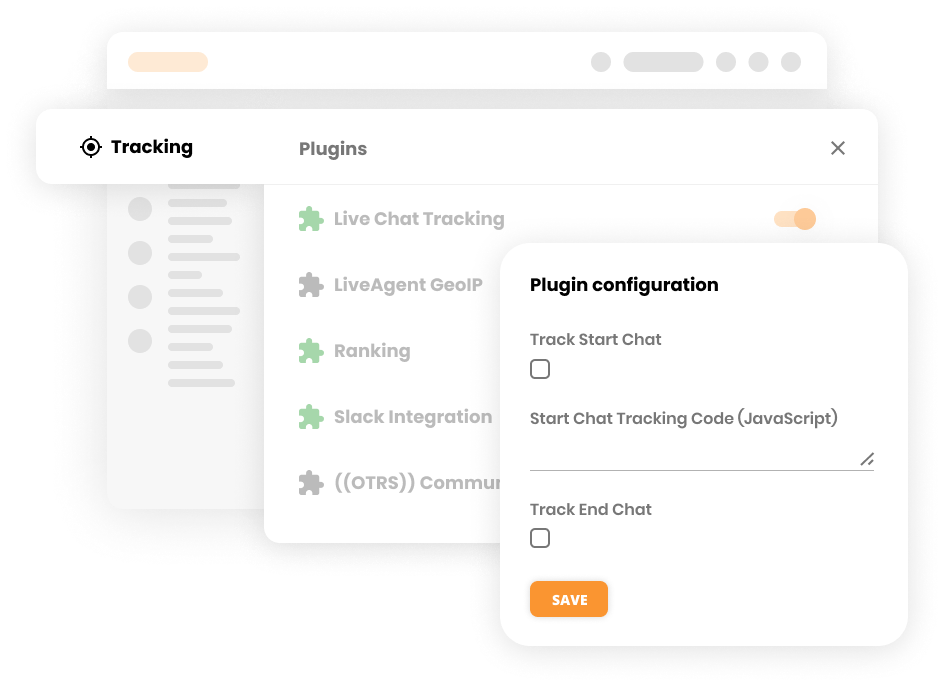 There are, other ways to encounter warm leads than online. A great way to meet like-minded people that may become your potential customers is through networking events. Be on the lookout for invitations to events specifically designed for expanding your contacts. You can learn about them mostly online, but you can also ask other well-connected people.
Once you have your warm lead list ready, you can start learning about your potential clients.
5. Check the prospects out on social media and email finders
Social media is where all the hype is. And naturally, that's where you should also be. People tend to be outspoken on sites like Twitter, where they're not afraid to share their likes, dislikes, and opinions.
For you, this is a great source of information. Follow your potential customers on social media channels they are the most active on. Spend some time getting a picture of your prospect's preferences, interests, and pain points before you start reaching out. This allows you to not only personalize your approach right from the get-go, but you can also create a pitch they simply can't say no to. Taking advantage of social media to plan your approach is one of the best sales tips for the current times.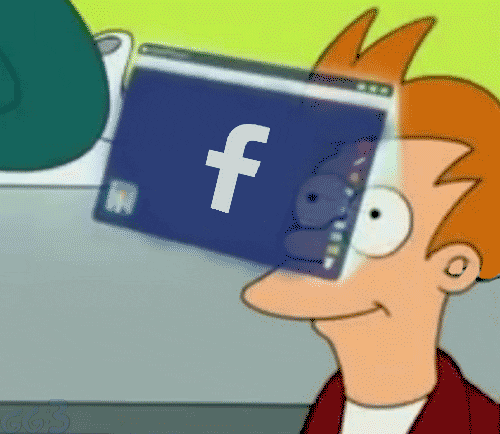 Howbeit, are you tired of spending hours trying to track down email addresses? Well, alternatively, using an email finder is like a secret weapon for finding those hard-to-reach contacts. All you have to do is enter a person's name, job title, and company, and bam! The email finder searches public databases and social media to give you all the contact info you need. It's super easy and efficient, saving you tons of time when trying to reach decision makers or connect with industry leaders. Plus, it can even give you insights into their contact patterns to help you plan your outreach strategy. So, if you're looking for an easy way to find email addresses, give a try to this kind of tool.
6. Reach out
Now that you have done the research, and allocated the time and salespeople, you're ready to reach out to the potential customer. The first step is to identify the decision-maker. That's the person you want to talk to. They have the power to decide to make a purchase. This can be a CEO or a CFO of a company, or anybody else with a budget and the power to spend it. They're the ones you need to impress.
The next step is to meet them on their terms. Contact them and find out whether they like to communicate on the phone, on social media, via Zoom calls, or if they prefer a face-to-face meeting. Make sure their experience is tailored to them as much as possible.
7. Deliver a highly personalized sales pitch
Creating and delivering a compelling personal sales pitch is not an easy task. Exact steps on how to do it differ from person to person. Generally, the focus is on creativity and tailoring the pitch to the prospect.
However, if you need a little help with writing your pitch, you can use our sales pitch templates. They are copy and paste and all you need to do is add the required information alongside a small personal touch.
Remember to always be polite and professional when delivering a sales pitch. Even in more casual settings, a level of professionalism is required. Another crucial thing to remember is not to be too pushy. Nobody likes or trusts a salesperson who is almost aggressive in their pursuits. Be persuasive but avoid being too salesy.
8. Offer relevant content
If you're thinking about swamping your prospect with lots of promotional content focused on your products, services, and brand in general, reconsider. Instead, provide them with a piece of content that addresses their pain points and piques their interest. Make sure that the content you offer adds value to them outside of your products. For example, a potential buyer will appreciate a short video or a blog post that addresses their issue in a creative and entertaining way much more than a leaflet informing them there is a sale.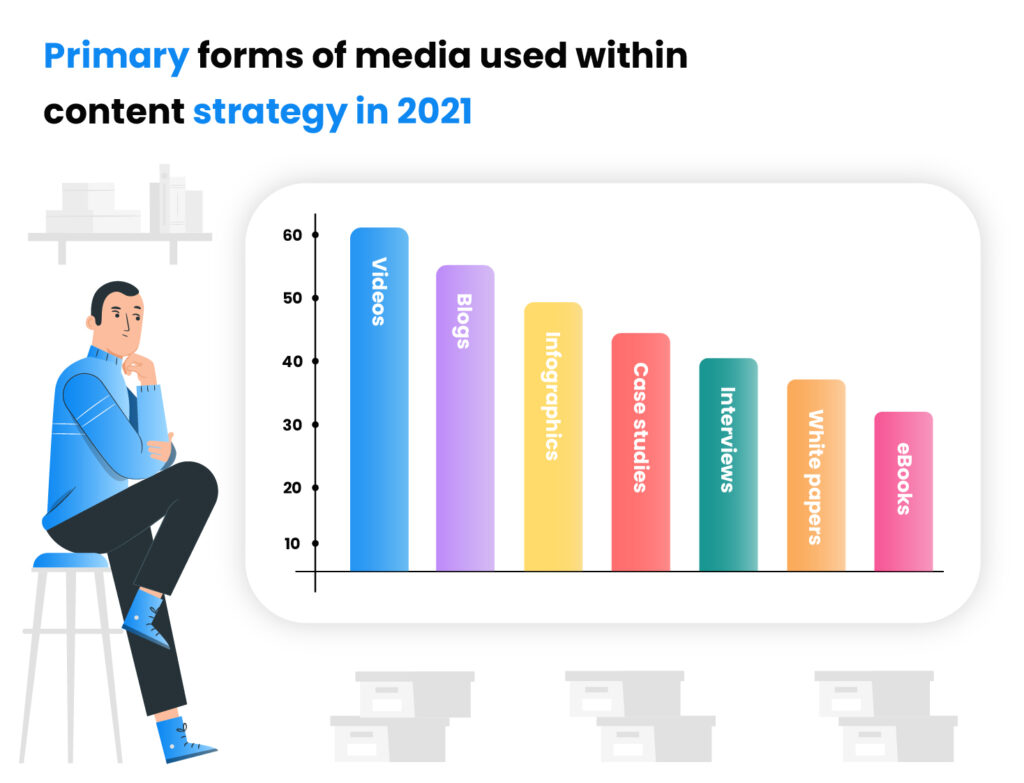 Another important thing to remember is that the more captivating the content is, the better. Don't shy away from videos, podcasts, or the type of content your clients like to engage with. The goal of this is to capture and then keep their attention so bringing engaging, interesting content is a must. Bonus points if you can make the content interactive.
9. Always follow up
Prospecting isn't a one-and-done situation. It takes continuous cultivation to move warm leads down the sales funnel and convert them into satisfied customers. Therefore, the golden rule is to always follow up, follow up, and, you guessed it, follow up.
You can do this by messaging the potential customer on social media, calling them, or, most often, sending them a follow-up email. It can be a simple greeting, a checking-in message, or a thank you note. But make sure to personalize it. Tricks like writing captivating easy-to-read subject lines including their name help ensure that the email won't be left unopened.
If you're not sure where to start with writing a follow-up email, you can use some of the sales follow-up email templates we've prepared. You can copy and paste them, only filling out the required fields including your client's information.
10. Provide excellent customer service
It's undeniable that offering great customer service is key to success. 86% of customers claim they are willing to pay more for a great customer experience.
And how does that factor into your sales prospecting techniques?
It doesn't matter which step in the buying process a potential customer is at, they always care about receiving the utmost satisfactory customer service. And while many businesses may think that this is an easy task to uphold, nowadays, it may be more complex than people expect.
Modern customers expect to receive speedy, reliable, personalized service any time of the day. They also prefer it to be consistent on whichever platform they choose. Busy buyers don't wish to log in to their accounts and search through messages and ticket updates every time they need to check up on an issue. For them, it's much easier and more convenient to contact you on a platform they're currently using or they generally prefer (e.g. live chat, phone call, social media messages). And, naturally, they expect the responding customer care agent to be able to immediately pull up their information, updates on their case, and more. All of that, of course, must be delivered in a professional and timely manner.
This may sound daunting, especially if you're just starting out.
Don't worry, there are tools to help you with that.
Help desk software like LiveAgent can be a life-saver not only for large companies with large volumes of incoming customer inquiries but also for smaller businesses looking to provide the best customer support at a budget.
Besides being a reliable prospecting tool allowing you to contact potential clients, and collect and process their information, helpdesk management software will soon become an integral part of your daily business operations.
Look for software solutions that, like LiveAgent, allow you to provide truly omnichannel service on various communication platforms and channels. Make sure that you're using help desk software with a reliable ticketing management system and a set of features that can be adapted to your business needs. Another significant part of a help desk solution to keep an eye out for is integration possibilities. Make sure that there are enough opportunities for you to support your customers at every step they take in the sales pipeline.
Conclusion
If you were to leave this post with just a few key sales prospecting tips, we'd suggest the following: make sure you fully utilize the prospecting time you have. Doing your research, and taking your time to size a potential customer up can take the delicate art of sales prospecting to a new level. Another thing to point out is to not take shortcuts when it comes to prospect qualification. Each part of prospecting activities has its unique role, so make sure you don't skip over them haphazardly. And finally, don't rely solely on the prospecting methods that are deemed traditional, and don't stick only to strategies you've become well acquainted with. Get out of your comfort zone a little and don't be afraid to branch out. You might just find yourself with a steady influx of qualified sales prospects that are eager to do business with you and become loyal, happy customers.
Improve your prospecting methods
LiveAgent's wide feature set can help you communicate clearly and effectively.
Frequently Asked Questions
How many hours a day should a salesman spend prospecting?

There is no guide as to exactly how many hours of prospecting will bring success to a salesperson. However, a general rule of thumb is to spend anywhere from 10 to 20 hours a week dedicated to prospecting. It's best if you split this time into multiple smaller specs of time so the sales rep doesn't feel overwhelmed and doesn't get discouraged. A few hours a day or two to three times a week should suffice.

Why do salespeople find it difficult to allocate time for prospecting?

Often, sales teams don't have the best relationship with the prospecting game. It is mostly because it can be full of rejection that leads to frustration. After a while, to sales teams, it may seem like a waste of time. However, you can work with your team to better allocate the time and budget to not only lift this weight off the salespeople's shoulders but also make prospecting much more effective and profitable.

What are the benefits of sales prospecting?

Prospecting for sales generates more qualified leads -prospects- that are more likely to become a part of your loyal customer base. It also allows you to gather a huge amount of data about your customers along the way providing information for you to better your service and expand your business ventures. All of this can lead to increased sales and revenue for your company.

How many times does it take to reach a prospect?

On average, it takes around 8 attempts to reach a lead from a cold call list. Of course, this number could be much higher, but also much lower. We recommend checking out the blog post above to learn more about effective strategies you can use to your response rate.

What are the basic steps in the prospecting process?

Start by developing an ideal customer profile and looking for an ideal prospect. Once you establish this fictional buyer persona, match contacts from your warm lead list to the ideal customer profile. This will generate prime targets for a successful outreach campaign. Then, research the potential prospects and their pain points. After that, develop prospect lists and prepare a personalized, convincing sales pitch. There are many sales prospecting tools to help you. Once you have it all ready, approach the prospect and deliver the pitch highlighting how you can add value to their life. Add an interactive type of content sales prospects will enjoy. Once you've closed a sale, follow up with clients regularly to nurture them toward becoming loyal customers. Throughout all of this, remember to offer the best customer support possible.