We keep on bringing in new updates to your help desk solution to ensure the best workflow. LiveAgent 5.26 rolled out and brought interesting improvements and fixes to many areas in our customer support solution. One of them is a new improvement for users that rely on LiveAgent's call center features and VoIP providers. Adding providers hosts during the process of integration with a VoIP provider was made easier with a configurable template. Now you can simply select the correct host from the list. 
Another important update in LiveAgent 5.26 is that we no longer support access via the Internet Explorer browser since it has been discontinued. Let's take a look at other improvements, fixes, and things that will make your use of LiveAgent easier and more reliable.
New improvements
These improvements focus on making your experience with LiveAgent better and help you cut down on time during various help desk activities. 
Plugin search bar
Remember how you had to scroll through your active and inactive plugins to find them? Well, those days are over now because you can use our brand new search bar to find exactly what you need in a matter of seconds. The plugins section now also offers a renewed design that offers both plugin names and descriptions. These descriptions can give you a hint at their purpose and describe what they do.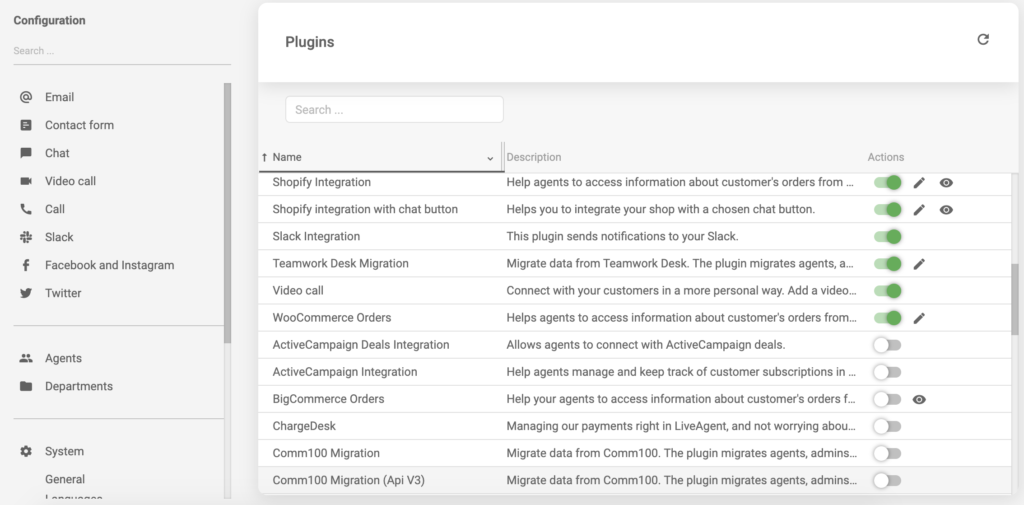 Agent and customer details
You don't need to search for customer or agent data within the Contacts or Agents sections anymore. If you need to find out more about people, simply click on their names and get the information you need. LiveAgent will show you pop-up information about agents while giving you the option to edit customer data when you click on customer names.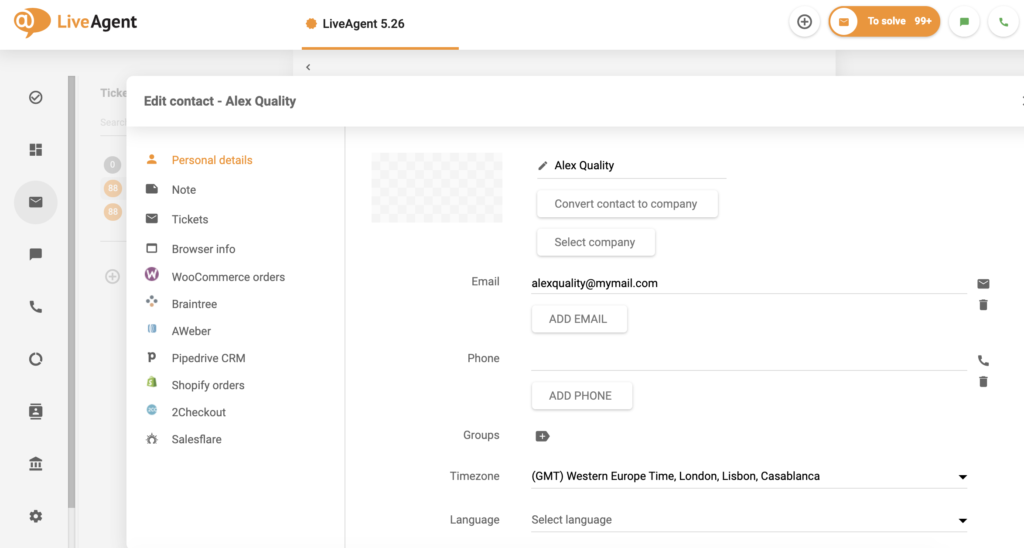 Connect with customers from edit screen
While you're editing customer information, you can connect with them right there and then. We added two new buttons to the customer edit screen. One for creating a new customer ticket, and one for a direct call with the customer. Take advantage of them whenever you need them. 

Multiple attachments in tabs
Email attachments have always been opened in the same tab until now. We added an improvement that will open a new tab with each attachment you open in a ticket. This will help you keep track of attachments in the ticketing system and avoid confusion.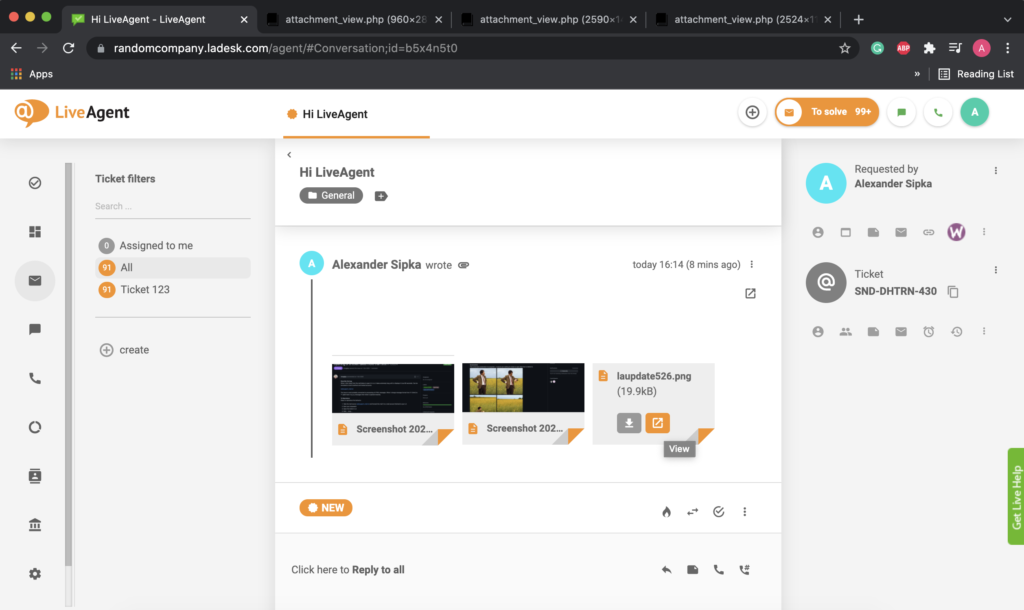 Large template editor
Tired of editing email templates in the old small window? We felt the same, and that's why we decided to make it larger for everyone's comfort. Edit your email templates with better visual clarity, and get rid of the frustration with the new and better email template editor.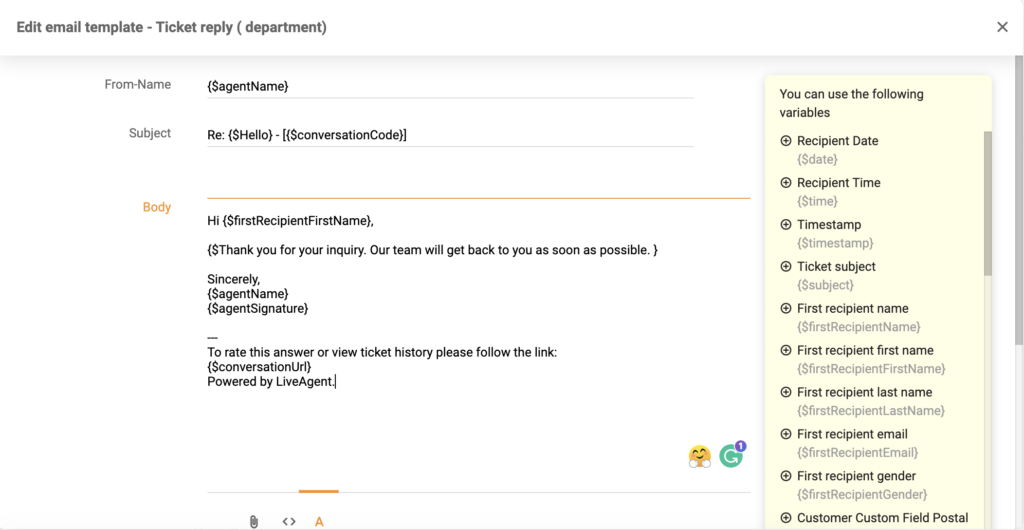 Fixes and tweaks
As usual, we fixed some bugs and tweaked some functions for better functionality and convenience. Here's a short list of the most important fixes. 
Start providing amazing support with LiveAgent​
Inactive checkboxes removed
Whenever you went to edit your profile and notifications, you would have seen inactive checkboxes with empty fields. From now on, if the checkboxes are inactive, the fields will simply not display at all to keep the user interface more clear.
Open tickets faster
Most users might have experienced very long waiting periods when opening tickets. This disrupted everyone's workflow, agents got frustrated, customers anxious. So we fixed it and now tickets open a lot faster than ever before. 
Trimmed data in ticketing
In case you're displaying more columns in the Ticket grid some of them might've ended up trimmed with little information to see. We fixed this, so you don't have to adjust the columns manually each time you resize your browser window or add more columns to see. Simply hover your mouse over the trimmed text and see its contents.
Menu centering in dark theme
There used to be a slight inconsistency with centering in our left panel menu. We fixed this issue to make sure light and dark modes will be consistent in either case. 
Problems with images in tickets
There used to be a problem with certain images not showing up in tickets. This problem was rare so not everybody might've experienced it. We made sure to fix this in 5.26 so you won't experience similar problems in the future.
Share your thoughts and ideas with us
Don't forget to try out the new LiveAgent update and see everything new in 5.26. Got any ideas for new features, improvements, integrations, or fixes to some issues? Let us know what you think about LiveAgent 5.26 and what you would like to see in some of our future updates.
LiveAgent Product Tour | Live Agent02:25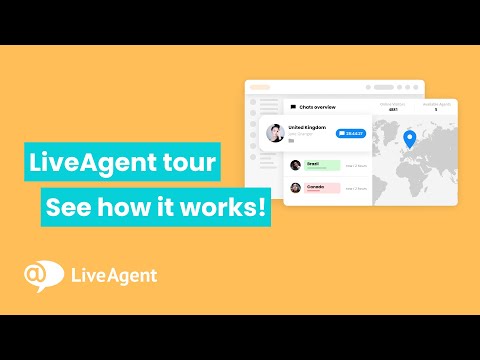 Live Agent