When was the last time you purchased something online? Would you have bought it if you couldn't read the product description because it was in a language you don't understand? What if you weren't sure that you could have the item shipped to you? Or what if you couldn't even see the price in your currency?
If you were motivated enough to make a purchase, you might try to get the necessary information using Google Translate or ask someone to help you, but let's face it – you'd be far more likely to go for another option, one that is available in your language, currency, and country. This is where localization steps in.
What is localization?
Localization efforts might sound like a specialized form of translation. The tool is really much more than that since it has the potential to bridge linguistic and cultural barriers as well. Translation is an important part of the localization process, but it is used primarily to gain a competitive advantage by understanding and utilizing the opportunities to reach global consumers in niche markets.
The process of localizing your brand requires an analysis of every new target market, as well as an adaptation of aspects such as your sales plan. On top of this adaptation, you also need a UX strategy that supports the user's brand experience in every market (and native language) you target.
When brands target new, foreign markets, speaking the local target language is critical for success. And that is where a solid localization strategy comes in to make your brand message sound native to help you connect with your new target audience.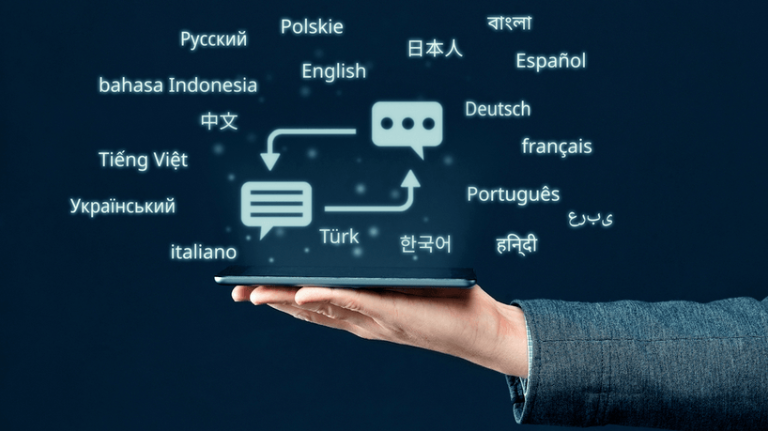 Why is localization important for customer experience?
The majority of brands entering the global marketplace underestimate the power of localization. Providing customized content that addresses your customers' changing needs and providing them with help desk support in their native language goes beyond monetary incentives like discounts or loyalty programs.
It's estimated that businesses lose as much as $62 billion annually due to bad customer experiences. This can be avoided by localizing your customer experience offering by speaking your customer's language.
When you use culturally appropriate visuals and terminology (which you should determine when you set up a localization strategy), you ensure that the user experience is as friendly and efficient as possible for your target market. At the end of the day, the easier your customers can navigate your website and interact with you, the more likely they are to stick around and become loyal customers.
How to use localization to boost global customer experience
Now that you have a better understanding of what localization efforts entail and why it's important to localize your customer experience along with your website and brand messaging, let's look at a few proven ways to harness the power of localization to boost global customer experience.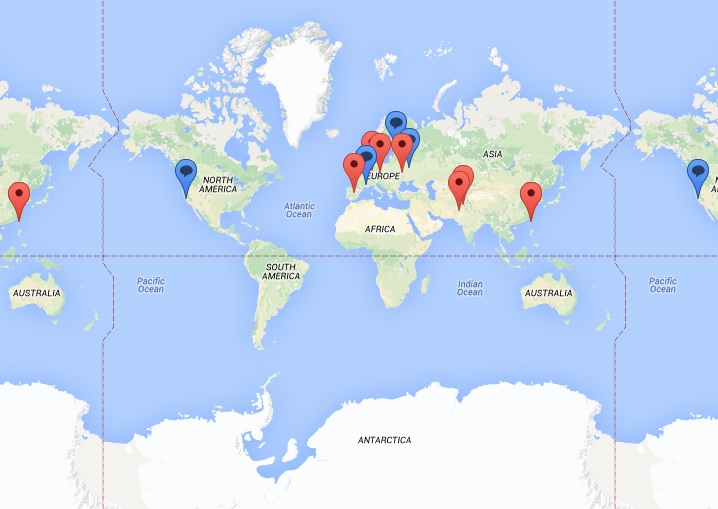 Email
It's much easier to build rapport with customers through the use of local, high-quality content, one which you can share through email. Localizing email marketing platforms and relevant local content such as newsletters, ebooks, or videos will not only assist in nurturing customer relationships, but it will also help you boost your SEO score. LiveAgent is great email management software in this regard as it offers many email templates that can get you started quickly. Including contributions from local sources to help you better 'speak the language' of your audience could help as well. Link building with local sources is another way to help you identify as a local in your niche and drive more organic traffic.
Social Media
The target audience you cater to on social media platforms might have varying interaction preferences, depending on their cultural and linguistic background. Studies show that 90% of social media users already have experience with contacting brands through their preferred social media platform. Therefore, catering to social media specifics can be beneficial as it offers an opportunity of engaging with potential customers, which in turn, helps enhance brand reputation, improves customer retention rates, and encourages repeat business.
The goal of social media localization should be to create culturally appropriate content that showcases your brand's story and mission. It is essential to ensure that the content you produce here appeals to your target audience on an emotional level, but do keep in mind that you should not bombard them with too many posts.
Search Engine Optimization
It's estimated that roughly 46% of internet users prefer using local search features. Nowadays, algorithms zoom in on localized versions of websites to offer consumers results within their area. There are also some vertical-specific ranking factors that Google uses, which further narrows down the results consumers are presented with.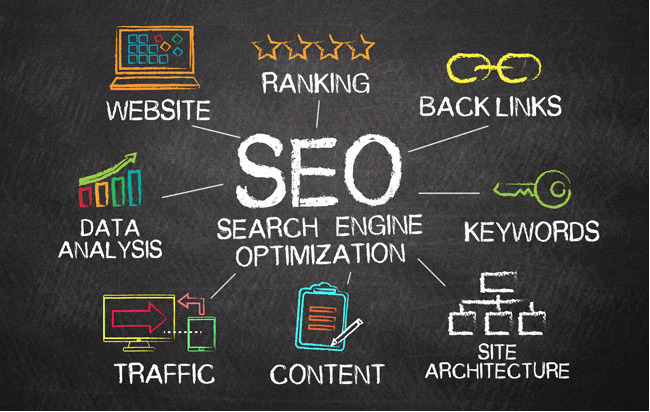 So, what does this all mean? It means that localized websites now rank higher on search engine result pages compared to non-localized sites that do not offer information in the local language.
To ensure your brand is included in those results, you'll need to stand out in the eyes of the search engines by using smart strategies that include Hreflang tags, subfolders, and subdomains. Your website also needs to stand out as a multilingual website, which you can accomplish by using local servers. Although a localization specialist will know all about these technical details, these are some starting points for local SEO.
Product reviews
Website translation and brand localization, which is predominantly based on cultural understanding, generate positive emotional responses in customers if it's done right. One brand localization tactic you can deploy is the use of localized product reviews. This allows your audience to gain insights into your products and services through the positive experiences of like-minded people.
When you translate and localize your product reviews, it demonstrates integrity and transparency, which can foster customer relationships, build trust, and help overcome the cultural nuances and linguistic gaps between the local market your brand originated from and the global marketplace.
Localized reviews can help you boost global customer experience ratings since you're promoting inclusivity by adding the human element at every stage of the customer journey. Brands targeting new markets must shift their focus towards the customers, and when you localize elements like your product reviews, it has a positive and lasting effect on your audience.
Customer support channels
Providing support to your customers in their local language is imperative. One of the best ways of facilitating this is through the use of locally accessible customer support channels.
Let's say, for example, that you're expanding into the Kenyan market, but your home base is in the United States. It makes sense to partner with a local customer service outsourcing provider that operates in Kenyan time zones instead of forcing your U.S. support staff to work in 3 separate 8-hour shifts in order to offer support.
You should also consider having your chatbot content translated and localized for the target market. The same applies to the FAQ section of your website, all of which should be professionally localized. In our digital world, consumers tend to head over to a brand's website first, opting for self-help features such as company knowledge bases or academy pages, before getting in touch with a customer service team. And this is why it is mission-critical to localize this type of content to ensure that it is applicable to the new target market.
E-commerce platforms
According to many studies, global retail sales will reach in the trillions by 2025. So, if you have not yet put localization plans in place for your e-commerce platforms, there is no better time to start.
By localizing your online commerce platform, you effectively ensure your ecommerce platform caters to the cultural and linguistic expectations of the new audiences you engage with. This is one of the most effective ways to provide your global audiences with authentic online shopping experiences that cater to their unique needs.
Work with a multi-language help desk
LiveAgent supports over 40 languages so you can work comfortable at any time. Provide great support with our multi-language help desk software!
Conclusion
Although localization might appear to be a lengthy and expensive process, it is by far one of the best investments for long-term growth that you can make as an expanding brand. In order to provide excellent service to customers in a new region, you must bridge the linguistic and cultural divide by localizing your website.
Although the future of customer support is steering toward multilingual self-service channels, brands still need to deploy strategies that focus on localizing offerings for email, social media, search engine optimization, product reviews, customer support channels, and e-commerce platforms.
Remember: The customer experience journey doesn't only begin with a purchase. A truly remarkable global customer experience journey starts the moment a brand makes itself visible to a new audience!
Frequently Asked Questions
How is localization different from internationalization?

Internationalization, also known as I18N, prepares a product for localization. The process ensures that a product can easily be adapted for audiences in a variety of countries. Localization, also known as L10n, includes the actual translation of content and ensures a brand maintains its global identity while customizing the products or services for local markets. In general, the most critical components that need to be internationalized before the localization process starts include: hardware support, user interface, customer service features, date and time formats, and data encoding.

Is localization going to help you expand your customer base?

Yes, a strategic localization plan will help you expand your customer base. You'll also be able to reach global audiences while maintaining your brand identity. Localization helps brands reach new target markets and meet customer needs more effectively. By localizing, brands can improve accessibility, user-friendliness, and customer satisfaction. Customer-centricity is essential for enhancing global customer experience. As a result of localization, it is important to provide a seamless experience across multiple marketing channels and touchpoints.

Is delivering a localized customer experience expensive?

Delivering a localized customer experience will not fall into the 'inexpensive' category of your budget. As a long-term process, localization is best included in your globalization plans from the beginning to save on costs later on. Languages you target, types of content you wish to localize, graphics needed for translation, and engineering effort determine the cost of localization. Complex elements cost more to localize.