As we interact with various companies and products every day, we encounter brand experiences. From your favorite coffee company to the car you drive to pages you follow on social media you always encounter brands with online presence.
In this article, we are going to discuss what brand experience is, how you can identify it, and how brands use it in their customer acquisition process and customer experience management. On top of that, we will explore some brand experience strategies and examples from companies in various industries.
What is brand experience?
In simple terms, brand experience is the long-lasting impression a brand has on a customer. With online space becoming a crucial part of sales and marketing, customers have many options for how to interact with brands. Great customer experience no longer depends only on good-quality products.
Marketing communication with modern customers is far more than enticing them to make a purchase. A positive brand experience encompasses a set of feelings, thoughts, and beliefs that connect customers with brands on a deeper level. Identifying with a brand's values and understanding its mission and intentions is crucial to developing long-lasting relationships.
A brand's overall perception is also reflected in how it treats its employees. A number of companies have been exposed in recent years for mistreating their employees, which severely affected their reputation and revenue. Employee treatment and ethical practices are crucial in building a positive reputation.
Why is brand experience important?
Creating a positive image of your company is integral for experiential marketing. It doesn't only create more engaging customer experiences but helps build long-lasting relationships and customer loyalty.
What does a good brand experience look like?
Awesome brand experience looks different for various types of businesses and customers.
Creating a fantastic brand experience for your customers is not a one-and-done deal. It takes time, resources, and effort to build and maintain relationships with your clients.
Providing a positive experience mostly on your customer base, their preferences, and your niche.
A brand experience provided by a bank will be much different from one created by a clothing brand or a game development company. That is because different audiences require different approaches. When coming up with a branding strategy, you need to keep in mind who you are trying to reach and then tailor your approach to them.
Whatever business you run, a good brand experience should be unique to you and your customers. Effective strategies aim to create a memorable and distinct impression with a strong sense of brand identity. If your clients can spot your company from a mile away, there is a good chance that your branding strategy is working.
Build a better brand and gain customer loyalty with LiveAgent
Making good impressions on your customers is easy with LiveAgent. Get started with our free trial and explore our great tools for customer communication today!
How to create a great brand experience?
Although we have established that there is not one way to create an excellent brand experience, there are a few universal things to keep in mind so your marketing efforts don't end in vain.
Here are 5 key elements that will help you create a killer brand experience.
Create brand experiences with purpose
To have a successful brand, you need to first clearly state your purpose. In what way will you make a customer's life easier? Why should they choose your brand over the others? What do you bring to the table that others don't? These are important questions to ask when mapping out your brand strategy.
Take LiveAgent help desk software as an example. The driving purpose behind the product, marketing, and branding efforts is to make it easier and more accessible for other businesses to communicate with their customers.
Meet customers' expectations
Customer expectations are a set of ideas your clients have about your products and services. And although we agree that they are not always possible to fulfill to the T, you should try to the best of your ability to not only meet those expectations but exceed them.
Keep in mind that customer expectations change over time.15 years ago, if you wanted to provide excellent service, you had to include a phone or fax number. Bonus points if you had an email address your customer service team checked every few days. Nowadays, that is unacceptable. It's crucial to stay in the loop with new trends not only in customer service but also with ever-changing technologies.
Engage with the customers
If you strive to promote brand loyalty, you need to stay in touch with customers. Real-time feedback from your clients is an invaluable insight into how they perceive your brand.
Social media is a great way to stay connected with your audience. Depending on your brand identity and customer preferences, you can deliver different types of content via several communication channels. You may write blog posts about your niche with helpful insights. It's even possible to connect with your audience by posting memes on Twitter. Or you can do both. As long as you are respectful to the clients and stick to your brand identity, the sky's the limit.
It is important that you respond to your customers not only on social media, but also through other communication channels. A CX management platform like LiveAgent can be helpful here as it allows you to manage all your customer interactions from one convenient interface no matter the size of your company. Remember the best ticketing systems let you do more than simply close incoming support queries. Use them to their full potential and soon, you'll be able to tell the difference.
Do more than expected
When it comes to customer satisfaction and branding, doing a bare minimum will not bring you much success. Your goal should be to accommodate your customers' wants and needs in the best way you can. Offering discount codes, extending free trials, or providing exclusive content without charging extra can go a long way in the eyes of your clients.
A great example here is the free trial LiveAgent offers. You can explore the various features of the software for free without paying anything.
Maintain relationships with customers
It goes hand-in-hand with your customer engagement strategy and marketing efforts. Keep your clients posted on news, upcoming events, or anything relevant. You can do this by sending newsletters via email, posting on social media, uploading videos and podcasts, or anything else your customers might enjoy.
When building customer relationships, it's crucial the communication isn't one-sided. Give your audience the option to share their opinions and ideas. This gives you the opportunity to learn from their feedback, and also builds a sense of community around your brand. Make sure you address and monitor all public discussions around your company. Misunderstandings happen online more than we would like, so make sure nothing spirals out of control.

Happy customers are
the best

customers

We offer concierge migration services from most of the popular help desk solutions.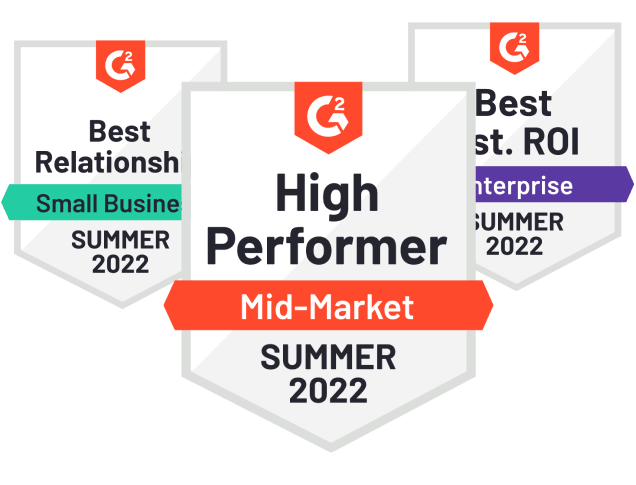 Brand experience example
LiveAgent
LiveAgent help desk software is a well-known player in the field of customer service.
It all started as a project trying to develop a more convenient and innovative way to keep track of all the customer interactions and build relationships.
With over 40,000 customers worldwide, LiveAgent helps businesses of all sizes create the best user experience possible. It encompasses many powerful features making it easy to keep up with all the customer communication as well as marketing and sales efforts.
With a 4.7 rating on Capterra, customers enjoy features like the universal inbox, omnichannel customer support, automation options, and more.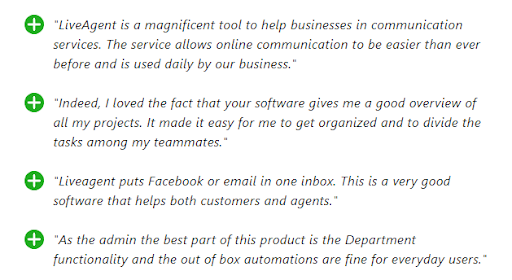 Clients find it invaluable in gathering customer feedback and managing their customer service efforts.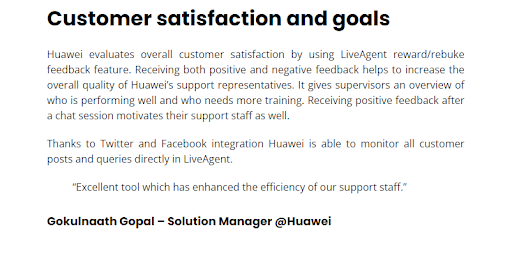 Starbucks
We don't need to introduce this giant of the coffee industry. Well-known around the globe, Starbucks has a striking and recognizable brand image. In addition to brewing great coffee, they also delivered powerful digital experiences and exceeded customers' expectations every time.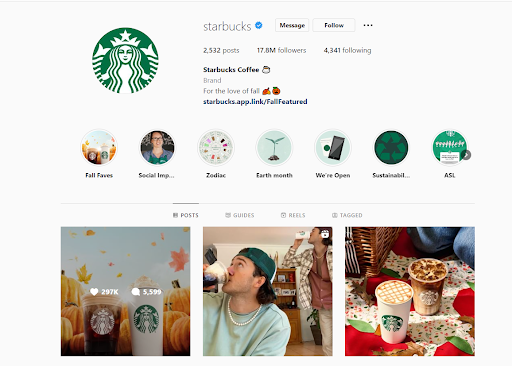 Amazing customer service offline and online is crucial to any customer experience strategy.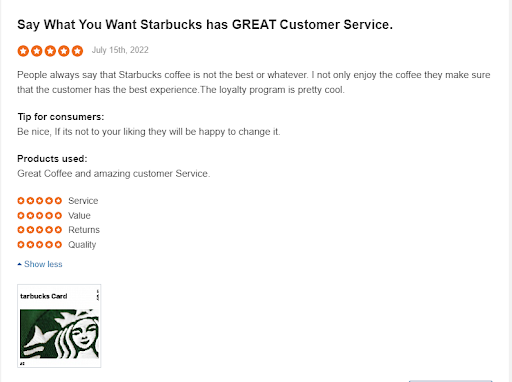 Apple
Steve Jobs' industry titan enjoys customer loyalty all around the world. As well as providing smartphones, computers, and tablets, Apple also develops its own software ecosystem, which is widely used by businesses and individuals. Many companies adopted their products as integral parts of their day-to-day operations.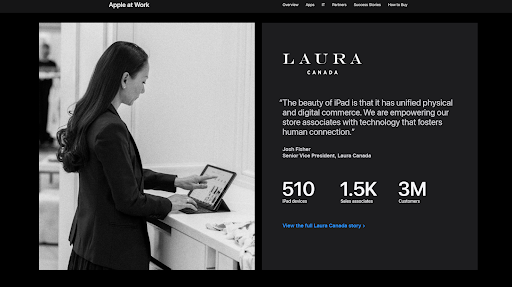 Apple products boast a huge number of users that swear by the brand. With the sheer amount of products and services, it's natural that customers need support from time to time. Of course, Apple strives to deliver the best quality customer care to all its clients.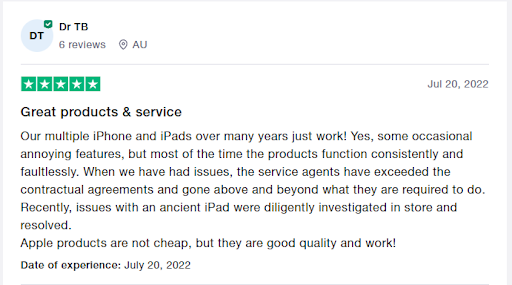 ClickFunnels
ClickFunnels is one of the most popular online sales funnel platforms. This website and sales funnel builder helps entrepreneurs build their sales strategies, generate leads, and keep in touch via follow-up funnels.
With a rating of 4.7/5 on G2, many customers like ClickFunnel's user-friendly approach to building pages.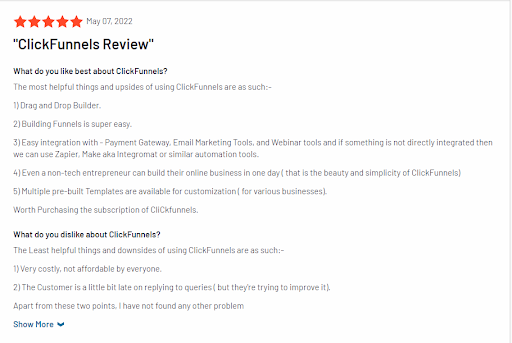 ClickFunnels also included the OFA (One funnel away) Challenge in their customer experience strategy. Discussions and coaching sessions were well-received by their customers.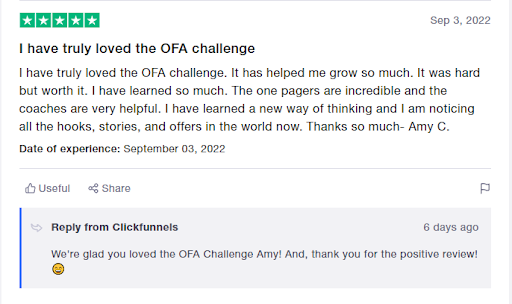 RStudio
It's hard to find a corporation that emphasizes its employees' well-being as much as RStudio. RStudio develops free and open-source software and assists data scientists, engineers, and scientists with their research. In addition to developing R and the RStudio integrated development environment, RStudio is also a Certified B Corporation®, which means they comply with guidelines set by the non-profit B Lab.
This certification signifies that RStudio is committed to ethical practices and environmental sustainability.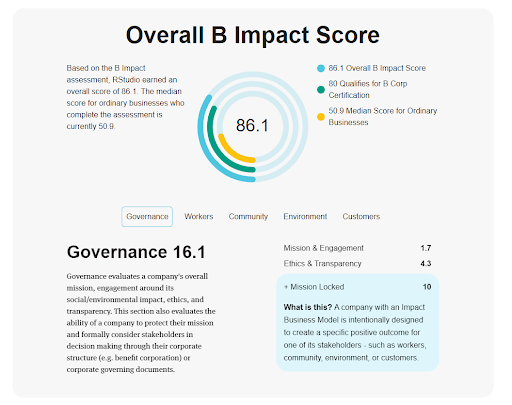 RStudio's employees appreciate the company's style of management and employee satisfaction-oriented culture.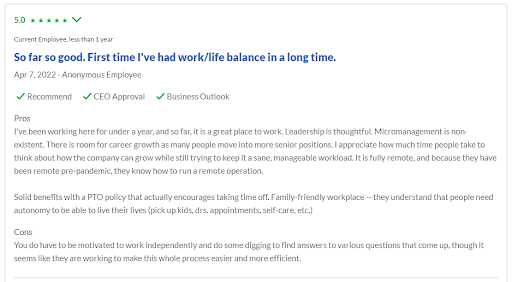 How to improve brand experience
Identify your brand – What is it that you do? Define who you are and what you bring to the table, and you will be able to create an experience that goes along with your brand. However, your brand identity should be more than just the products you offer. Clearly state your purpose, values, and mission. Besides helping with brand recognition, it will also allow you to set principles and guidelines that your employees can follow. Often your business identity has a larger impact on the positive brand experience than your products and services by themselves.
Tell a story – Storytelling is an integral part of building a brand experience. Bringing your own experiences to customers can help them relate to your brand and build trust. If you want to create a memorable experience, from time to time lift the curtain a little and show your clients that your company is not only an ambiguous entity but a living, breathing organism full of people with different stories.
Be real – Don't try to be perfect. You will shoot yourself in the foot if you oversell your services and fail to deliver. Rather than that, be real, be honest, and don't be afraid to address your mistakes. To create a positive user experience, always be truthful and stick to your promises.
Focus on experiences rather than sales – Although the purchase matters for your revenue, customers care about the whole experience. Therefore, consider concentrating on making sure that your customers have an amazing person-to-person experience, rather than closing the deal. You can do this by organizing events, participating in community-oriented activities, or, on a smaller scale, keeping in touch online and interacting with followers. The goal is to make them feel heard and valued, whether they are currently making a purchase or not.
Deliver engaging content – Content marketing is crucial to every successful branding campaign. Depending on your audience, create helpful and engaging content. Put stunning visuals and popular culture references in your post, or upload short videos. Your goal is to deliver content that piques your followers' interest. If you do this right, your followers will keep coming back to your brand.
Be consistent – A consistent brand experience is a powerful brand experience. Although it's not an ancient proverb, it might as well be. Stay consistent throughout your communication channels, marketing campaigns, and sales efforts. Customers pick up on inconsistencies very quickly. And even though you might have the best intentions, they may perceive it as a deceitful tactic.
Maintain transparency – Nowadays, more and more consumers conduct research before doing business with brands. Companies maintaining transparency give customers a unique opportunity to decide whether they want to support a brand, its values, and its practices. If a potential customer can't choose between two companies, they will more likely decide on the one with a transparent and authentic brand identity.
Don't be afraid to grow and evolve – It is critical to be flexible in a market that is constantly changing. Use real-time data to adjust your practices, so you can create amazing experiences throughout customer journeys, keep your loyal customers, and widen your audience.
How to measure brand experience
Measuring a brand experience is somewhat of a tricky task. Because it is not just a simple metric you can calculate, there are many factors you need to consider.
Listed below are some of the most important metrics contributing to the overall brand experience.
Brand engagement
Website traffic
Net promoter score (NPS)
Analytics and Reporting
You can get data and customer feedback via different social media listening tools, customer surveys, feedback forms, and many others.
If you want to keep track of all the customer reviews, interactions, and feedback, you can try using help desk software tools like LiveAgent. In addition to storing customer feedback, you can also reply from one convenient interface, no matter what communication channel you use. On top of that, you can also use its analytics and reporting features to learn more about your audience's behavior and preferences.
Make a great impression on your customers with LiveAgent
Build better customer relationship with every tool at your disposal thanks to LiveAgent's wide feature set. Get started today and see how you can improve your brand!
Conclusion
Being responsible for how others perceive your brand may be a little daunting at times. Delivering great products and services while maintaining a positive community both online and offline is a demanding, but rewarding task. It can make a world of difference to your revenue and customer retention if you create a sense of community with shared values.