Everybody who works in customer service or with clients, in general, knows how important relationships with them are. If you've found yourself in a position of lacking a loyal customer base, you are perhaps looking into ways how to start building relationships with your customers.
If this is the case, you should start getting familiar with a customer-centric approach to your business.
What does customer-centric mean?
Customer-centricity is by many considered an ideal business model. When you adopt this approach, your entire organization, metaphorically speaking, puts the customer on the throne. The customer-centric culture emphasizes the client having the best experience through the customer lifetime you can offer. Every decision you make, every campaign you start, and every bit of your efforts should put the customer at the center.
There are many ways you can achieve customer-centricity. Think about what you can change in your company to keep the customer at the forefront. Maybe it would be helpful to conduct thorough research on your audience base through customer surveys and ask for customer feedback. Or maybe you should work on your branding and the company's vision. Whatever the case, if you strive for customer-centricity, make sure the whole team is on the same page and wants to provide the best experience and exceed customer expectations.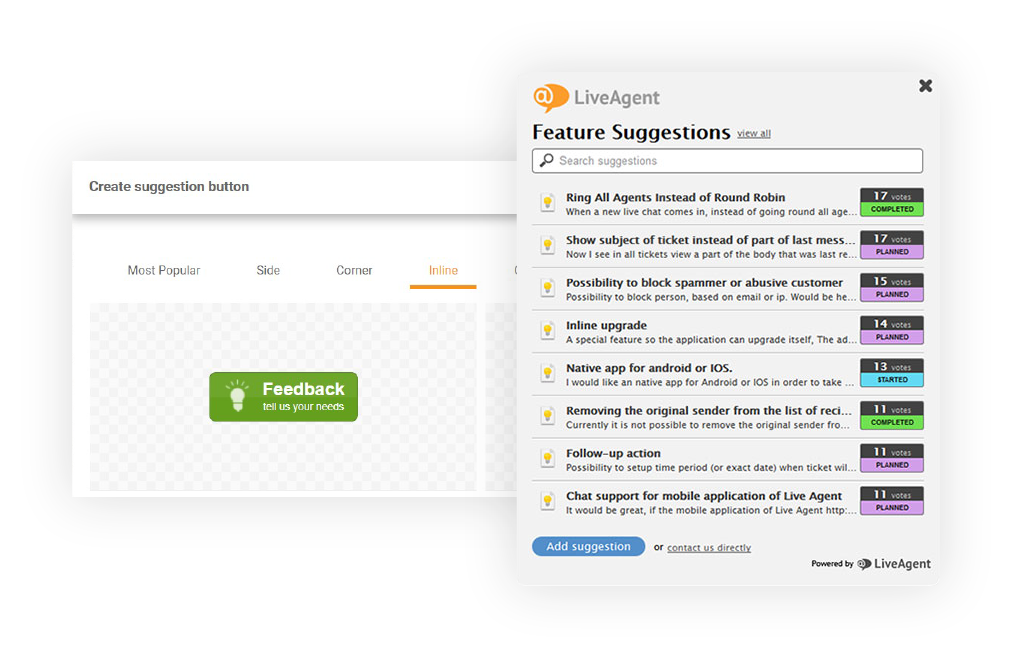 Benefits of customer-centric processes
Redefining your business model might sound like a lot of work. You might ask yourself, why bother?
Here are some of the benefits you will reap from prioritizing the customer experience.
Higher profits – When you create exceptional customer experiences, clients are willing to spend more money. 86% of customers are willing to pay more for great customer service.
Increased customer satisfaction – Ensuring a positive experience and offering personalized attention to each client leads to happy customers.
Lower marketing costs – If you offer great customer service your clients are more likely to recommend you in their social circles. Free word-of-mouth marketing helps decrease your overall marketing costs.
Decreased customer churn – Of course, you will not retain all the customers you encounter. However, if you keep their customer experiences at the forefront, they are more likely to stay with your company.
Opportunity for your company to grow – Having a loyal customer base is one of the most crucial elements when you're trying to grow your company and achieve your business goals. The customer-centric approach helps increase not only customer retention but also customer loyalty.
Put focus on your customers with the right tools!
LiveAgent has a wide feature set that can help you handle every aspect of customer communication with no effort. Start your free trial today and experience the benefits.
Watch a video about customer centricity
Customer centricity is a business strategy focused on understanding and anticipating customer needs in order to create products and services that best meet those needs. LiveAgent help desk software helps businesses to be more customer-centric by providing automated customer service functionality that is tailored to meet customer preferences. This includes options such as live chat, ticketing system, and knowledge base—all of which help customer service agents quickly and accurately address customer inquiries. Additionally, LiveAgent provides useful analytics and reporting tools so that businesses can better understand their customers and make informed decisions about how best to support them.
Topics
customer centricity
importance of customer experience
opportunities for improvement
Video summary
The video discusses the importance of customer centricity in businesses, and how it goes beyond just providing good customer service. Customer centricity involves focusing on all the processes, procedures, and decisions that impact the customer, and ensuring that they are all aligned towards providing the best possible customer experience. The speaker highlights that in today's fast-paced, consumer-led economy, social media has made it easier to receive instant feedback from customers, making it even more important to prioritize their needs. The video also emphasizes that customer centricity begins with intentionality, and all employees need to be aware of opportunities to improve the customer experience, take ownership of them, and take specific actions to implement them.
Frequently asked questions
What does the customer-centric approach mean?

Customer-centric organizations put the customer at the forefront of their operations. The customer is the focal point in the approach of the company throughout the whole customer journey. This is to build a positive experience and long-term relationships through excellent customer service.

What are the basics of a customer-centric approach?

The basis of customer-centric thinking should be, first of all, offering comprehensive customer service. Thanks to this, the customer can receive the necessary support at all customer touchpoints. A customer-centric experience should be smooth and without unnecessary hiccups along the way.

Should every company be customer-centric?

Every company should be customer-oriented. Regardless of the industry, if the customer is satisfied, the company will be able to generate higher profits, as well as lasting customer relationships that will build long-term loyalty.
Expert note
<p>Adopting a customer-centric approach puts the customer at the center of every decision and effort, leading to increased loyalty, satisfaction, and profits.</p>

Andrej Saxon
Sales manager