LiveAgent's latest update comes with some improvements and fixes to already existing features and functionalities of your favorite help desk software. Let's take a look at what's new and what changes arrive with the latest 5.36 update.
New improvements
Reports permissions in custom roles
One of our newest additions to the LiveAgent feature set, the custom roles feature is getting an improvement. From the version 5.36 onwards, you can add permissions to view reports to individual agent roles in your system.
Decline calls in call notifications
Call notifications in LiveAgent always provided the option to accept an incoming call, however with no option to decline it. This is no longer the case, because we added the option to decline calls in the incoming call notifications.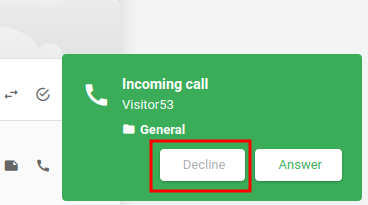 Mail server integration instructions styling improvement
Instructions steps in LiveAgent mail server outgoing account setup were styled in the same way in the "before validation" state and the "failed validation" state. Administrators could overlook that they didn't apply / fulfill requirements in instruction steps. We have added a stylized warning to the failed state, to make setup clearer than before.
New fixes
Duplicate Viber accounts
Some users have noticed an issue with duplicate Viber account data in the system. The duplicate would be created after a user double clicked on the refresh table button. We have fixed this issue and Viber accounts will show correctly from now.
Problems with accounts with long names
Some users with longer account names would cause CRM tasks to fail due to an error related to the maximum number of letters in usernames. This issue has been resolved, and longer names will no longer cause issues. The system will acknowledge only the first 100 characters.
Saving of invalid email templates
LiveAgent had a bug where it was possible to save invalid email templates which caused some issues for users. We have removed this bug in LiveAgent 5.36.

Empty canned messages via APIv3
We've noticed an issue with canned messages created via APIv3, users were able to save a canned message with no text written in it. We have fixed this issue to help users avoid saving empty canned messages in the new version of LiveAgent.
Accessibility issues with contact form
Users who utilize text readers for websites had trouble locating and identifying the close button on our contact form. The aria-label parameter was missing. We have fixed this problem so users with text readers will no longer have trouble locating the close button on form.
Ticket grid results issues
LiveAgent's ticket grid had an issue with filters which caused the app to show incorrect results when agent clicked on a filter, but before it finished loading, he immediately clicked on another filter. This issue has been addressed and resolved in the new version.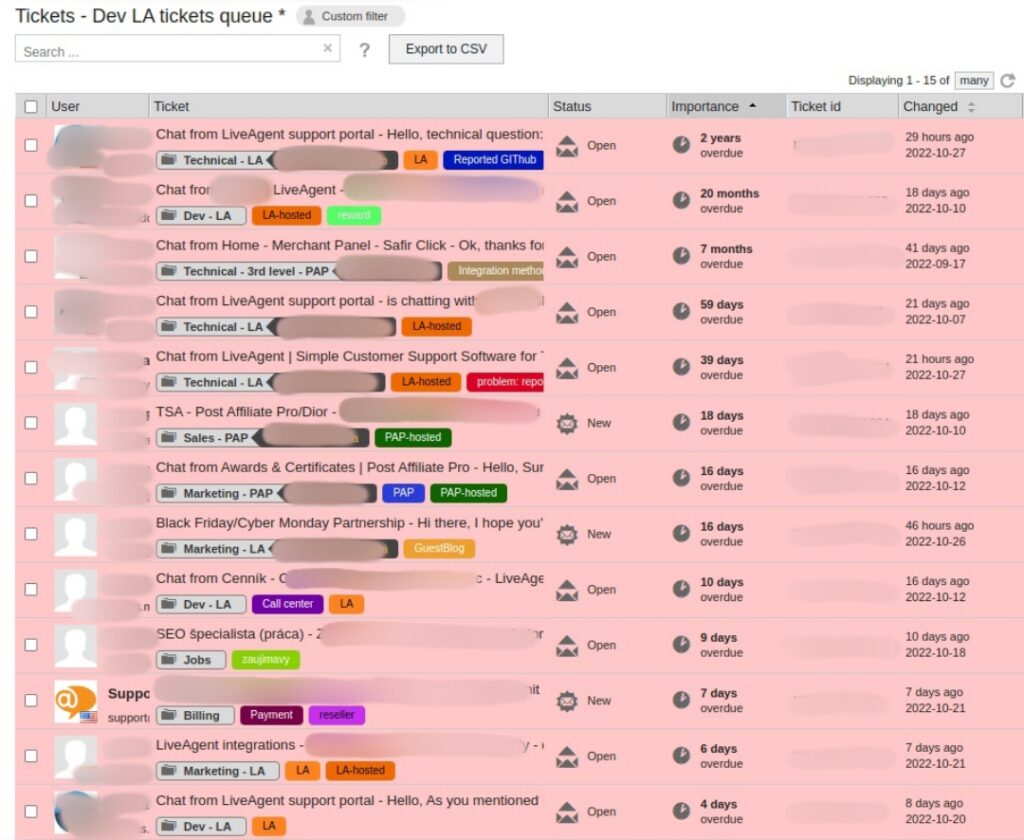 Call rerouting issues
Users who disabled their calls during an incoming call might've noticed an issue with call rerouting to another agent. The call wouldn't reroute immediately to the next available agent. We have fixed this problem and calls should reroute immediately.