Conversion Rate Optimization (CRO) is the practice through which a marketer increases the percentage of users that take a desired action on a webpage or, more specifically, convert into customers. For example, if you create a Social Media campaign and you encourage your audience to click on a link to redirect them to your website, your CRO goal is, beside purchasing, to get as many people to click on that link. Even if the CRO methodology was created to maximize revenue, by applying this strategy you will also improve the user experience.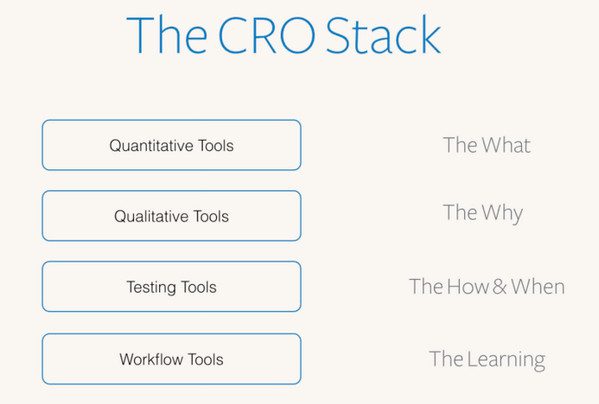 Sometimes, CRO is also referred to as marketing optimization, landing page cro optimization (LPO), user experience (UX), customer experience (CX) or growth hacking. By combining website analytics with tools like heatmaps and customer surveys, conversion rate experts form a picture of how visitors behave on a particular page. They can then experiment with different versions of the same webpage, using A/B testing tools, to find the most effective content.
One thing that CRO isn't is SEO (Search Engine Optimization) – CRO means optimizing for human behavior, while SEO means optimizing for machines.
Ok, but what is a good conversion rate? Although there is no real standard for a good conversion rate, there are some benchmarks that you can use for evaluation. The average e-commerce conversion rate is around 3%, which means that most customers leave empty-handed. But that doesn't mean that all businesses have a conversion rate of 3%, nor does it mean that this number is guaranteed.
Conversion = 4 * Visitor Motivation + 3 * Force of the Value Proposition (USP) + 2 * (Incentive - Presence of Friction) - 2 * Presence of Anxiety
Source 
How can CRO impact SEO
Every website has two types of pages: those that are meant to help the website rank higher on Google, and those that are meant to convert users. Both are very important for your business, but they are also very different in structure and behavior. 
The pages that will help you convert users don't always have to rank higher. Think of pricing pages: can you think of a situation when a user would search for the price of a service before learning about the company?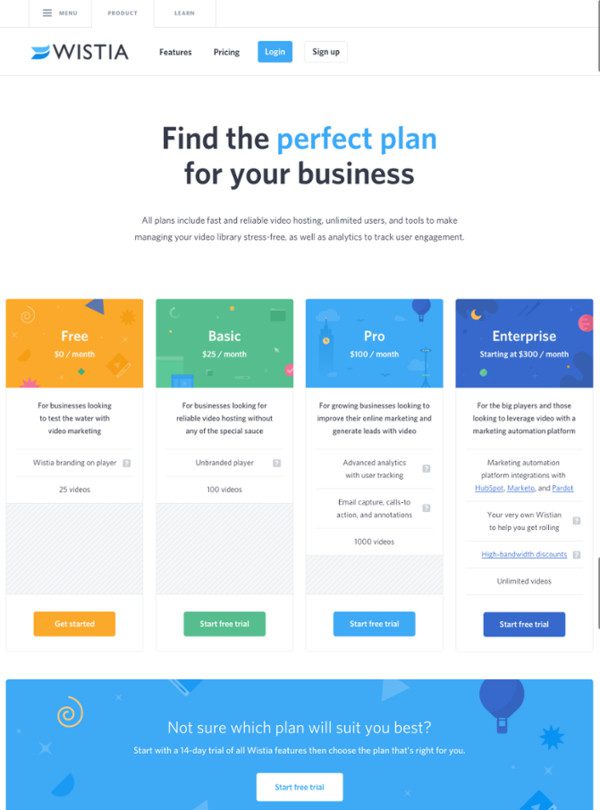 Of course, there are also cases when high-ranking pages are also meant to convert: e-shops' product pages for example. Given the competition, those pages need to rank as high as possible for the online shop to be successful, but once you got on a product page, it needs to convince you to buy. Although the copy is compelling, product pages don't generate engagement, nor do they have lots of links, which are two important requirements for a good page rank. So, one reason those pages are successful is because of the overall domain authority, and that's why having a content marketing strategy in place is important! 
This principle can be applied the other way too: if you've got a high-ranking page, that doesn't mean that you can't optimize it for conversions as well. Although no one knows for sure how Google's algorithm works, we know of certain factors that influence your ranking: the keywords you use, the quality of your content, your page and domain authority, some user data (like whether the users found your page helpful or they went back to the search results) and the results of the spam analysis. That means that if you optimize your high-ranking page for conversions, you are only altering the keywords, the content and the user behavior. And that just proves that CRO does not negatively affect SEO!
When you are improving your conversion rate, you are also improving your page ranking because:
you have good quality content that makes your users convert
your users don't bounce away from your page.
CRO will help you attract traffic to your website. As you are crafting more and more quality content, you can also grow your email list. If you own a blog, you don't want to ask your customers to buy your products every single time they read an article – that's really annoying and it would put them off. But you can ask for their email address the first time they visit your website. You can send them a notification when you upload a new article (no sales emails) and thus you will secure a recurrent source of traffic.
Here's another crazy idea: unranked pages help you filter leads. If a user comes to your website through search and goes through a few other pages before getting to the pricing page, that means they are more likely to convert than someone who just happened to land on your pricing page and doesn't know anything about you. And that's exactly the kind of lead you want!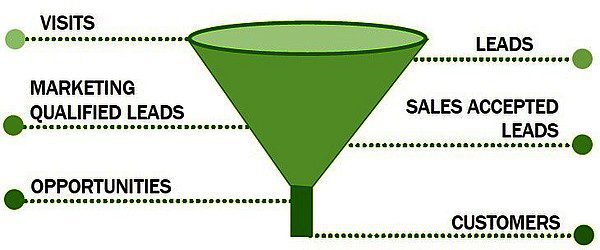 How can SEO impact CRO
The pages that will help you rank higher on Google are content-rich pages: the copy is compelling, the presence of Social Media buttons makes it easier for your audience to interact with your content and, most importantly, most of the times, those pages don't have CTAs. That's because they are meant to attract traffic, not convert it. That, however, doesn't mean that they won't ever help your conversion rate – it takes more than just one visit for a user to decide on a purchase, so if your website constantly appears through the top results, that makes you look like an authority in your industry, which in turn will help you convert.
If you still think that SEO doesn't have an impact on conversions, think again: sure, a page that has been optimized for conversions will do her job, but first you need traffic directed at that page, otherwise you will have no one to convert. With that being said, having a steady amount of traffic on your website, many social shares and engagement is good only as long as you can convert them into revenue.
Here are just three ways SEO can impact CRO:
Distribution of traffic
It's never a good thing if only one or a few of your pages get the most of your traffic because content is not a one size fits all. Even if lots of traffic is directed to a specific page, chances are that most users will bounce away from that page because they couldn't find the answers they were looking for. So having an even distribution of traffic throughout your website is imperative. 
Conversions from organic traffic vs. conversions from other channels
Generally, organic traffic will convert better. It makes sense because if someone is searching for something specific, they are closer to the bottom of the funnel than someone who has clicked on an ad by mistake. So, if your organic traffic is performing worse, that may be because you are either ranking for wrong keywords, or your landing pages don't answer people's questions. 
Speed
Loading speed is an important ranking factor, but slow websites also see fewer conversions. A 0.1 second loading speed is desirable for a user to have an uninterrupted experience. Anything between 0.1 to 1 second will be noticeable, but not necessarily annoying, whereas anything above 1 second will determine a drop off in your conversions.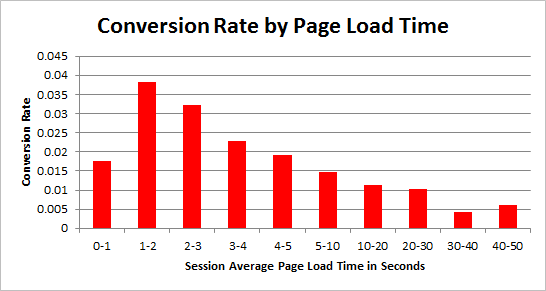 How to pair CRO and SEO
So, CRO and SEO are both great by themselves, but together, they can bring you amazing results. It's like Batman and Robin: SEO will get traffic to your website, while CRO will help you convert it and make it come for more. Here's how to properly use them together:
Clear headlines (preferably using the H1 tag)
As mentioned earlier, CRO means optimizing for human behavior, while SEO means optimizing for machines. Headlines are one area that is important for both customers and Google, because they both want to know what your page is about. When you optimize your page for conversions, you can also look at it from a SEO perspective: use one of the keywords you are ranking for and use the H1 tag to make your headline pop (Google likes that).
Engaging content
The more you keep users on your website, the less they bounce away. And lower bounce rates help both organic rankings and conversion rate. So creating high-engaging content will not only help your business, but your rank too. This is why the old cliche of "content is king" is still true today!
Besides writing exceptionally good content, increasing the engagement rate can be done by things such as: adding videos, using behavior targeting strategies, implementing social media sharing, having skim-friendly paragraphs, adding downloadable takeaways, etc.
Inner linking
When you write a blog article, you should aim to link to previous blog articles that explain specific topics in more detail. Inner links help you highlight pages with important information thus they help users better understand your products or services. 
Inner links help your ranking as well, because they help distribute page authority throughout the website. But be careful not to overdo it though, as too many anchors will distract your users and after a certain amount their SEO effect get diminished.
Easy navigation
Reduce the number of menu items and remove any surplus content from your menu, declutter your pages and keep social sharing buttons and any other add-ons only on a limited number of pages, where it makes sense to keep them.
Conclusion
So, should you invest in CRO? Or SEO? The answer is you should do both, though you might not always need to do both at the same time. First of all, you want to always invest in your SEO strategy, because you want as much traffic on your website as possible. But regarding CRO, this can be done gradually – you should only start thinking about CRO after you go past 200 conversions a month.