Do you want to rank higher in search engine results pages (SERPs)? If so, then you need to do your keyword research.
One of the most important aspects of search engine optimization (SEO) is ensuring that your content is optimized for search engines. This article goes over everything you need to know about WordPress SEO and provides a checklist for proper optimization of your website.
The importance of a WordPress SEO checklist
Why do you need this SEO checklist?
If you want to rank higher in SERPSs, your content must be tailored for SEO. You have to consider many different factors and it might seem overwhelming at times, especially at the beginning.
This checklist will help you take care of all the necessary elements for proper optimization and ensure that you are on the right track. It will guide you step by step to optimize your website for search engines.
Who can benefit from our WordPress SEO checklist?
Regardless of whether you are a beginner or an expert, this checklist will be helpful for once you know what SEO is and how it works. Even a basic SEO checklist is better than none.
It doesn't matter if your website is a blog, eCommerce site, or any other type of content. These tips should help everyone: marketers, copywriters, bloggers, and even webmasters.
However, if you are just starting and want to know how to launch a WordPress site from scratch (without SEO tips), check out our WordPress Launch Checklist here. It might help you better at the beginning (but come back to this one later on).
Explore WordPress SEO checklist
Let's see which elements you should pay particular attention to when optimizing your WordPress site.
Before we proceed, you should check that your hosting service meets the WordPress SEO requirements. WordPress has a list of recommended providers, so if you want to make things easier for yourself then choose one from this list: Hostinger, Bluehost, Siteground, or HostGator.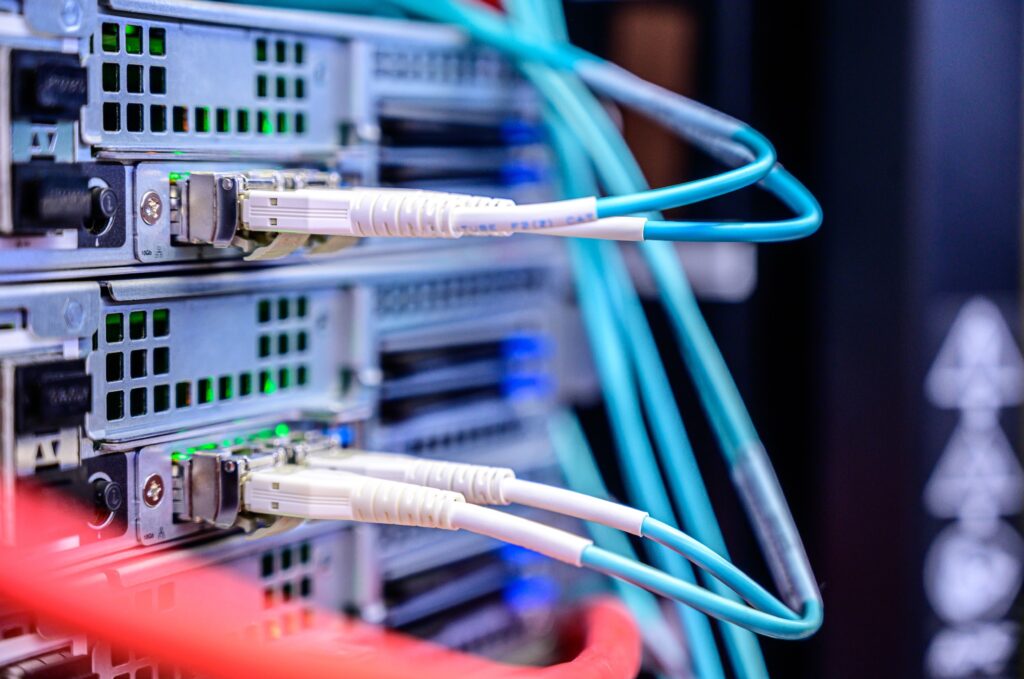 We hope that you chose a domain name that is short, relevant to your niche, and has no spelling mistakes. Even though these are some of the most common requirements for choosing a good domain name, you should also ensure it doesn't include any symbols (e.g. underscores), since search engine crawlers can have problems with them.
Don't use an IP address as your domain name. To check this, all you have to do is add a site address in the search bar of Google and see what happens: if it shows no result then everything is fine, but if it takes you to a website that deals with Internet Protocols, then there's something wrong going on.
If you choose to create a multilingual website, then each post must have its own translation domain (TLD). This will help Google understand the structure of your site better and index TLDs separately so they don't get mixed up with one another (they can even be removed from search results if there are too many duplicate content issues).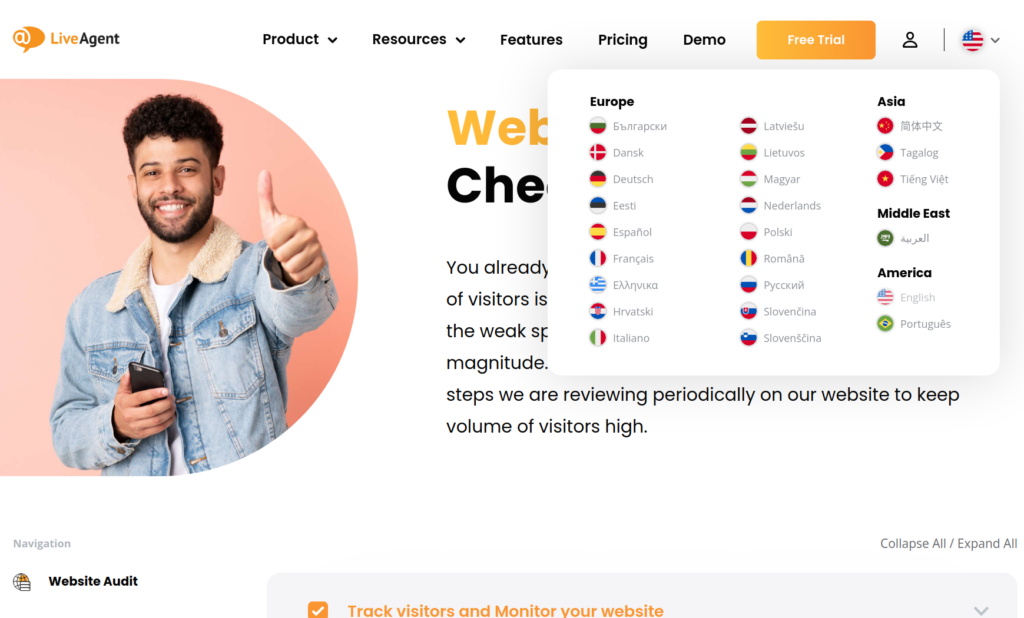 This is why it's essential for you to use different TLDs if your site has more than one language and make sure that each post contains its target keywords, meta-description, page title, etc., so that Google can adequately rank them separately in its SERPs.
Hreflang is also crucial here (more on that later).
You need to check if your theme follows the WordPress SEO best practices to have a good foundation for optimization. Astra, OceanWP, and Divi are among the most popular and fastest-loading WordPress themes that follow the latest trends in web design and SEO.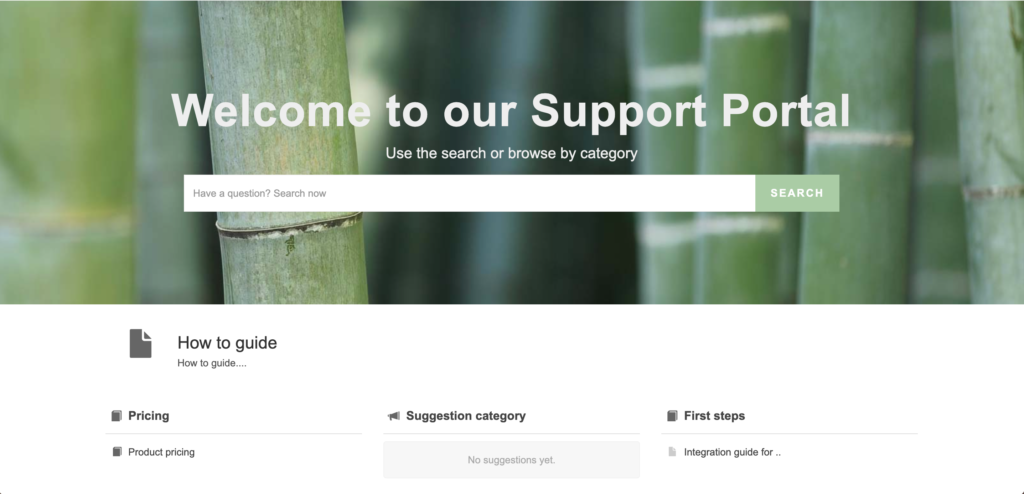 In addition to providing an excellent user experience, the best WordPress themes maximize your SEO efforts.
When it comes to WordPress SEO, one of the most important things is a good plugin. We recommend Yoast for this purpose since it provides you with everything that you need to have an optimized site, from simple options like setting titles and meta descriptions (that also allow for meta keywords optimization) to more advanced ones such as XML sitemaps and Webmaster tools verification (that enable you to communicate with Google to get your site listed).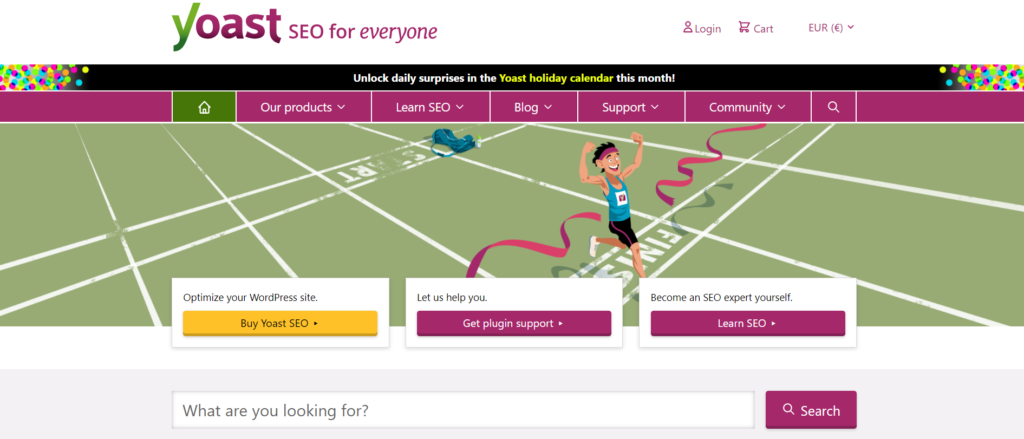 All you have to do is install it, activate it, and set the basic options.
Google Webmaster Tools is the equivalent of Google Search Console for websites. If you're not using it already, then you must do so to keep track of your website's health and any technical issues that may harm its rankings (like crawling errors or malware).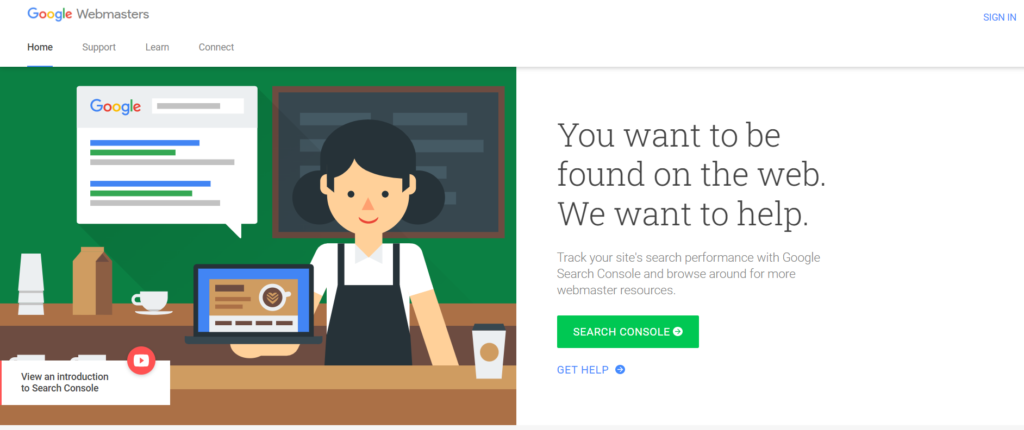 It also provides information on top referrers, indexation status, crawl errors, and other technical aspects. All these things are crucial if you want to have a high-quality website with great rankings, search engine traffic, and conversion rates.
While it's not a technical aspect, responsiveness is still vital for the user experience and SEO. When dealing with such high competition keywords, having optimized content for both desktop and mobile devices is necessary.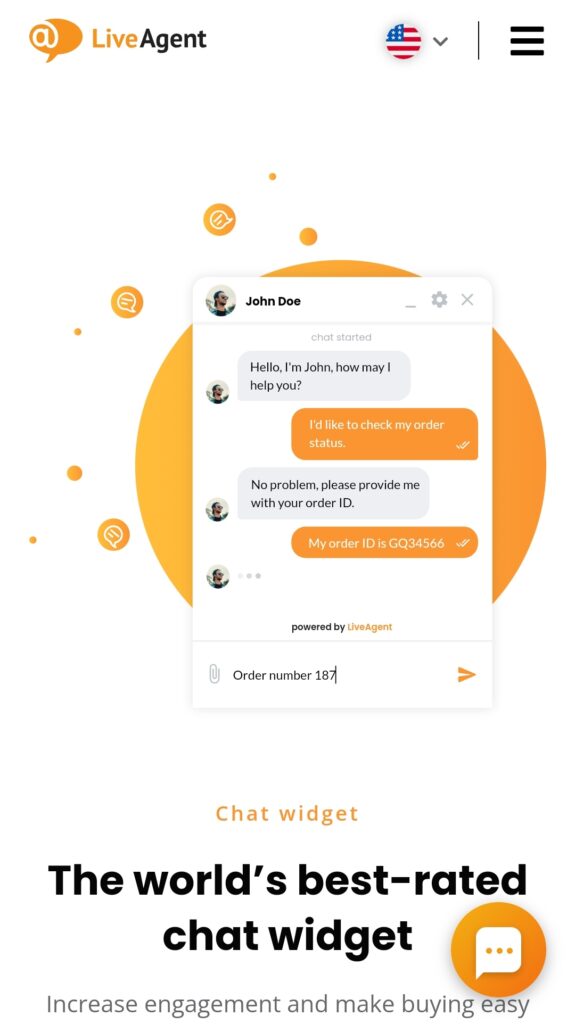 You can't afford to lose mobile users because they have trouble accessing your website from their phones. So having the same content types adjusted to every screen reader is very important, and Google has been heavily pushing this in its recommendations too.
Your site's loading speed is very important when it comes to ranking in Google. If your pages take too long to load then people will probably leave before they even get a chance to see what you have to offer.
That's why tracking page speed on each of your posts and ensuring the average scores are high enough is crucial for your website's success.
Since the primary purpose of caching is to speed up your website, it's pretty clear why you should use one. There are different kinds of plugins that provide this service. Still, we recommend WP Super Cache since it's easy to configure and has a low impact on site performance (so even visitors with old computers or slow connections won't notice).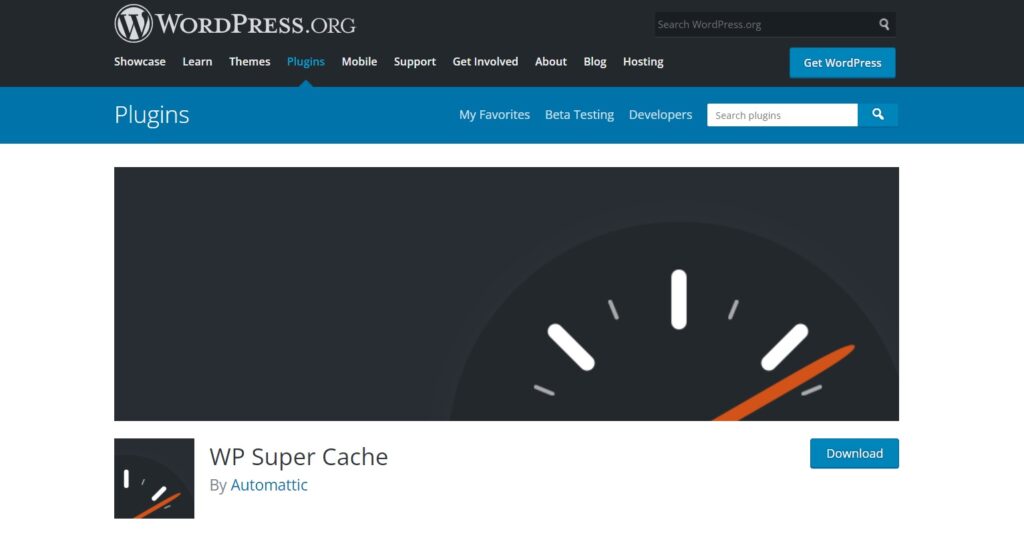 After installing and activating the plugin, go to its options page (Settings -> WP Super Cache) and enable caching. Then, click on "create a new cache" to clear all of your previous data. Once this is done, you can use our favorite trick, which is Google Chrome Incognito mode, to test how fast your website loads.
SSL certificates are used for encrypting the data sent between your visitors and website. Even though you don't need them in order to have a successful SEO campaign, we strongly recommend using SSL certificates since their purpose is to improve security and make your site more trustworthy in users' eyes. This will all lead to better search rankings, and the best part is that SSL certificates are free.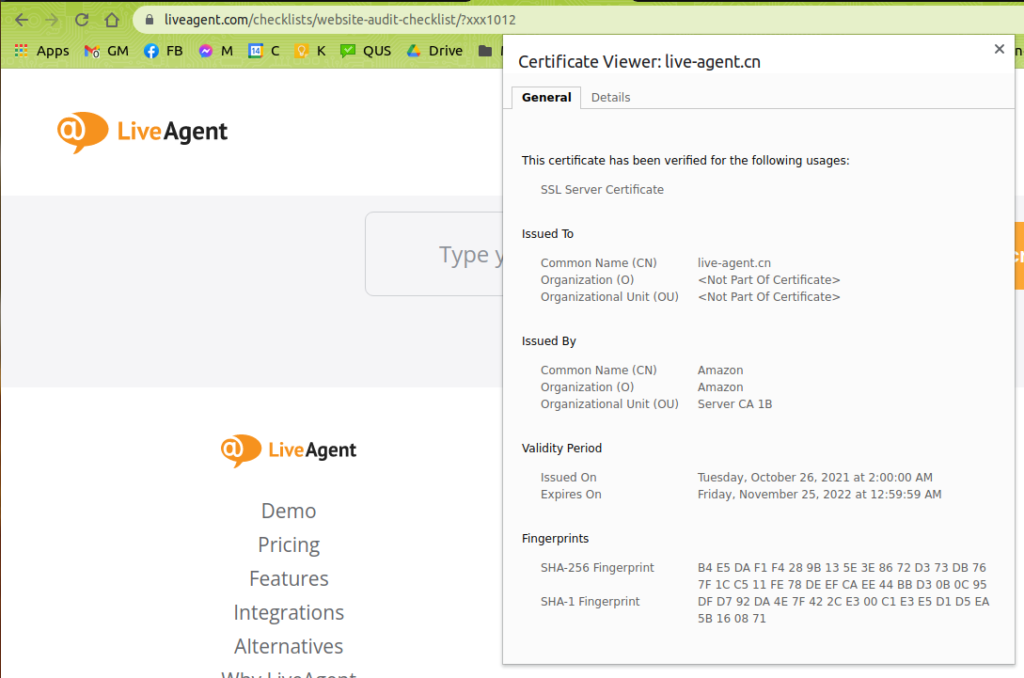 My Business Google account is a free service that allows you to manage all of your business listings from one place. All you have to do is go there, create an account, and add the necessary information for each of your locations, categories, or any other important information. Once everything has been added, verify it with Google Map Maker (a tool that allows you to add information about your location).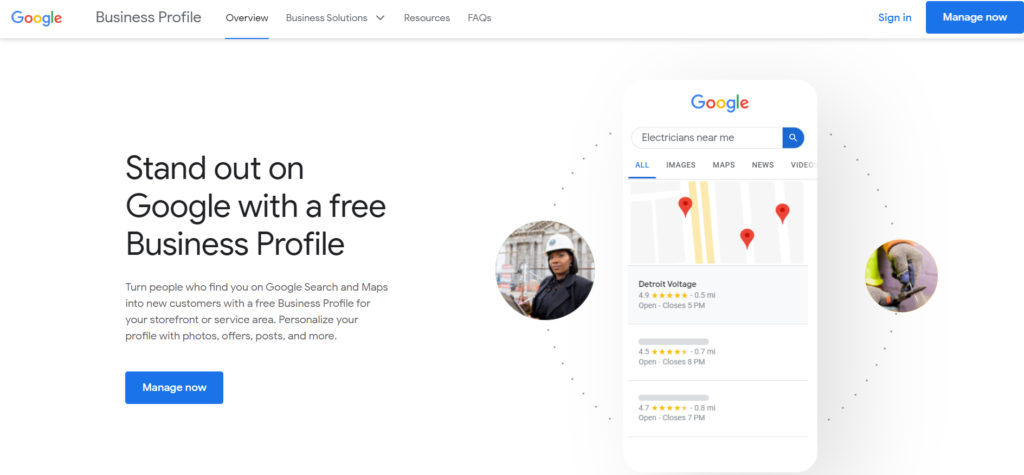 Why is this important for your SEO performance? Well, the more relevant information you provide to search engines, the better chances of having your website appear at the top of SERPs.
Now that everything is complete, it's time to check if all the information has been added correctly. You can do this by performing a Google search for each business listing (for example, "pizza store Palo Alto"). If they all appear in the first pages of results, everything is okay. If not, you should contact Google and ask for help.
XML sitemaps are used to map out your website's content so that search engines can easily crawl it. It's straightforward to do, and you only need either an XML Sitemap plugin or the official Google one. The latter is free but requires some technical knowledge about creating site maps programmatically with a Google account.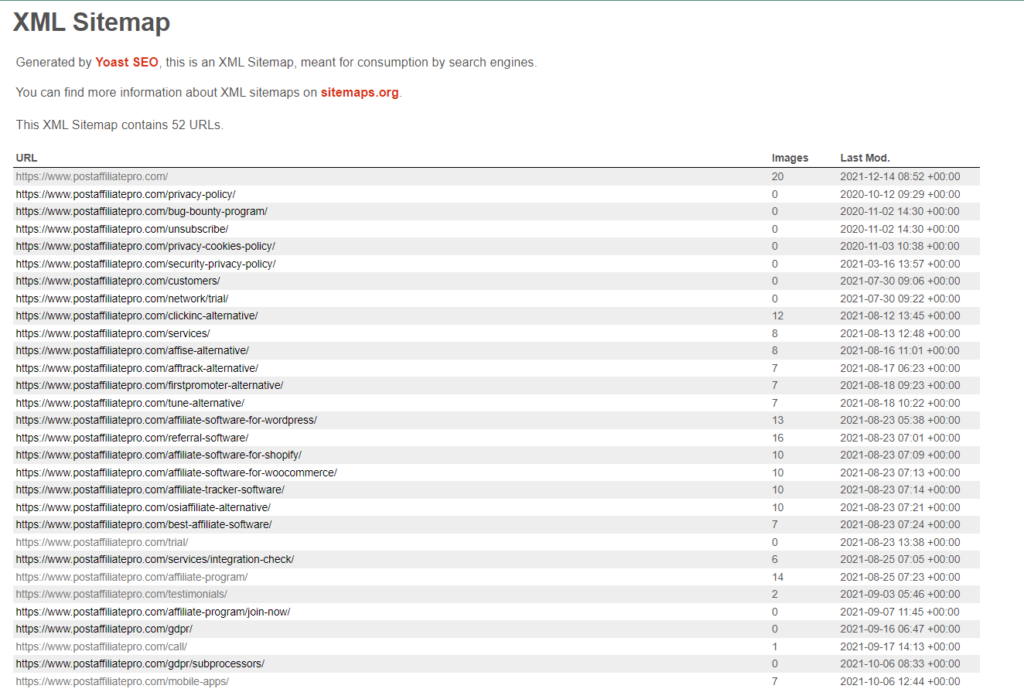 So a plugin is the simplest and quickest option to go with, even though it may lack some extra features that could come in handy. After adding one, you can just submit your sitemap(s) online or check their status.
The robots.txt file is used to instruct search engines about whether they should crawl and index specific sections of your website or not. You can also use it for more technical aspects, such as blocking access from bots that don't need to see a specific page (like an admin section).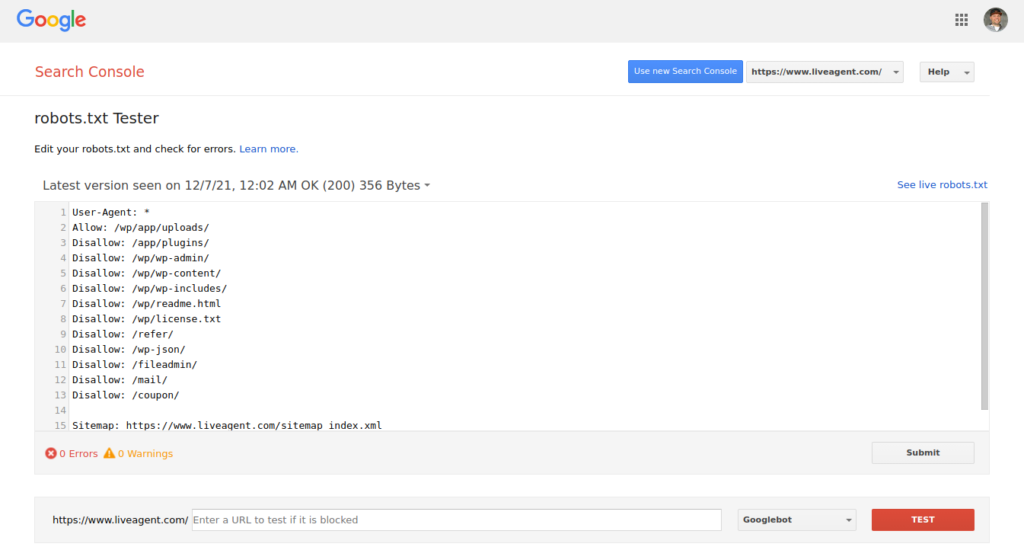 There are several rules with this file that you should keep in mind, like the disallow rule. This one basically tells bots not to index your entire website's content, since it might be too broad and could lead to some technical issues with crawling (such as infinite loops).
If you want to rank higher in SERPs and gain more visibility, having a lot of backlinks from high-authority websites is very important. Generating backlinks (also known as inbound links) from highly-authorized websites can help increase conversions, since those sites usually rank higher than yours (which means they're more reputable).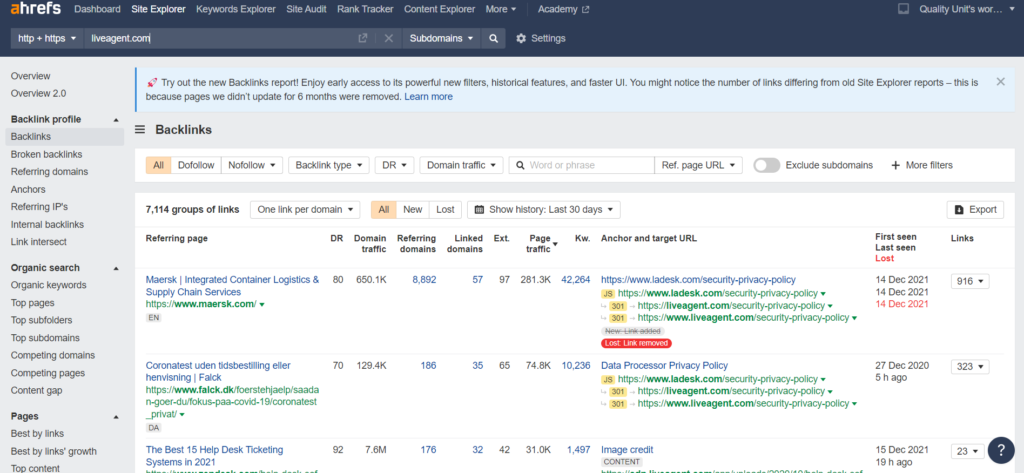 External link is also a great way to build stronger relationships with your clients and other companies. So learning how link building works is essential if you want to have a successful business in the future. However, it's not as straightforward as it may seem, and many things can go wrong when trying to build them (like getting penalized by Google or sending wrong signals about your website). Which is why many agencies offer SEO packages that include this service that will help you create links organically to ensure the highest possible success rate.
If you want your site to rank, you need to make sure Google can index it properly. Trouble crawling your website will negatively affect its performance and might even prevent it from being indexed at all (which is bad for SEO). That's why you should always check Google Webmaster Tools to see if there are any problems with crawling your site and, if so, try to solve them as soon as possible.
Canonical link elements are used to prevent duplicate content issues, so they're something that must be implemented on every page of your website. They also help you avoid indexing the same post twice (which can lead to penalties).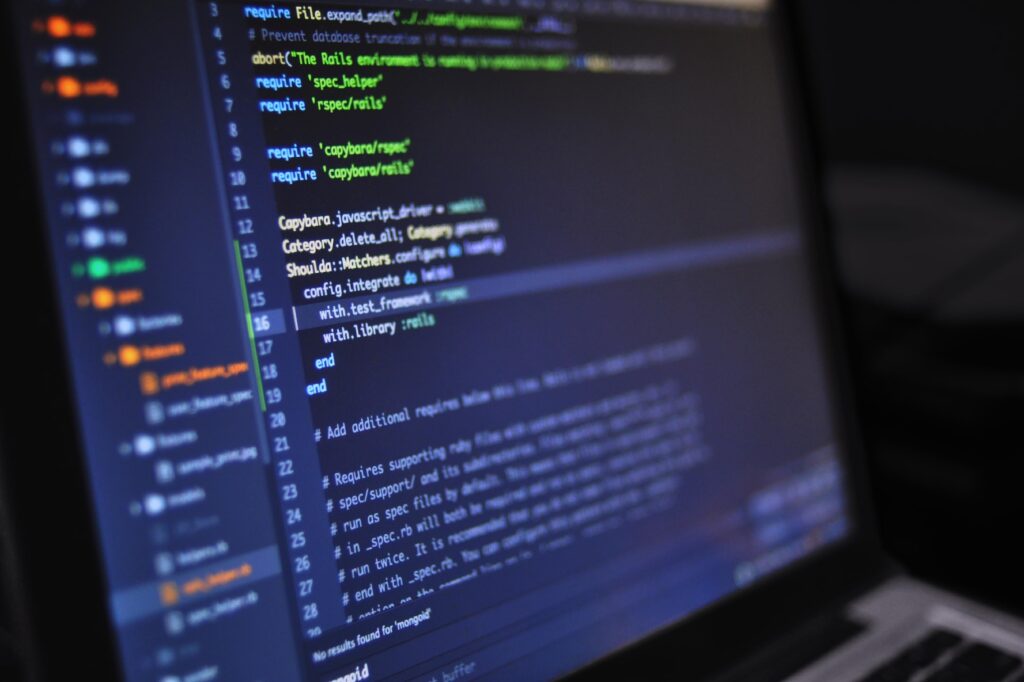 You'll need an experienced developer for this task, since setting canonical URLs programmatically isn't as simple as it may seem. All in all, you can't do without these technical SEO aspects even if they're not as "exciting" as some others. They are significant for your rankings and should be considered from day one when working on a new website or redesigning an older one. That way, there won't be any surprises in the future if and when you suddenly see a drop in your organic traffic.
Hreflang annotations are used to specify which language you're targeting, including the country. This means that while site visitors from Australia will see a specific version of your website, a user who comes from another country will get redirected to a different page where they can read everything about it in their native language, for example.

To set this up, you need to add a line of code to your site's header (just below the opening tag) and specify which countries you're targeting. You can find more information about it on Google's support page.
Every post on your website needs to fit the correct category. This is one of those aspects that many people tend to neglect and see as "optional," but they couldn't be more wrong about this because Google uses them as guidelines when trying to rank web pages. That's why it's imperative to carefully select the categories that each post fits into and then make sure to optimize as much as possible for those keywords.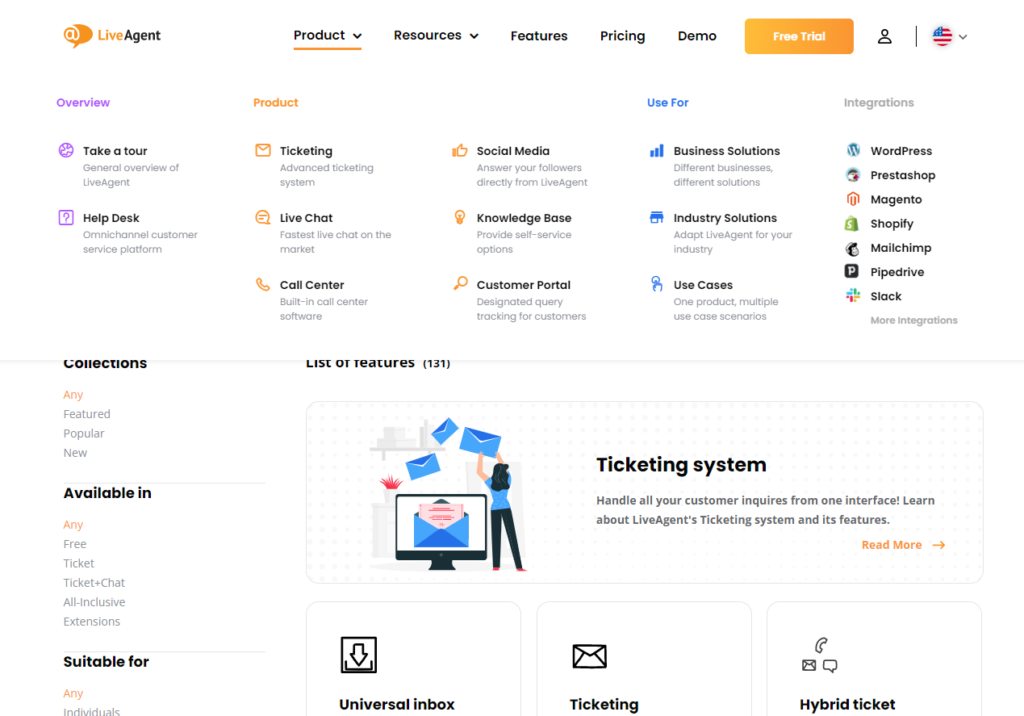 For example, if you have a blog post about coffee machines, it would be better to place it in a category called "Kitchen Appliances" instead of "Consumer goods." This will help Google understand your site's structure better, which is very important if you want to rank higher in SERPs.
If you want to improve your search rankings in the long run and achieve better results, you must set up an amazing content marketing strategy that will allow you to create high-quality blog posts regularly. This means thinking about topics beforehand so there won't be any problems when trying to come up with new content for people interested in your niche.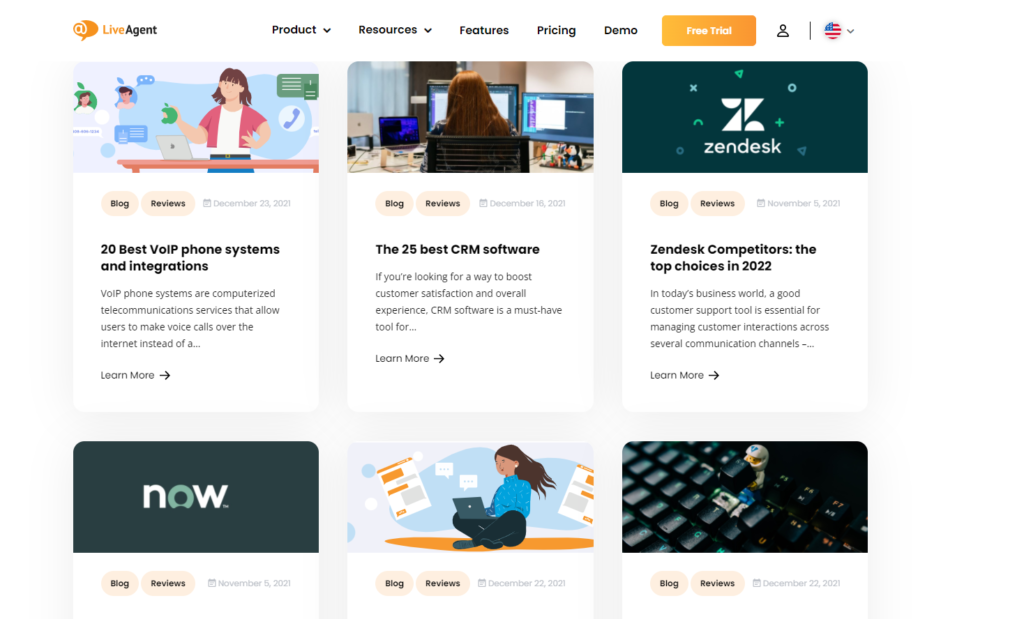 Permalink setting is used to define the structure of your post URLs. Like site titles, they must be unique (and not contain any numbers) for Google and other search engines to understand your permalink structure.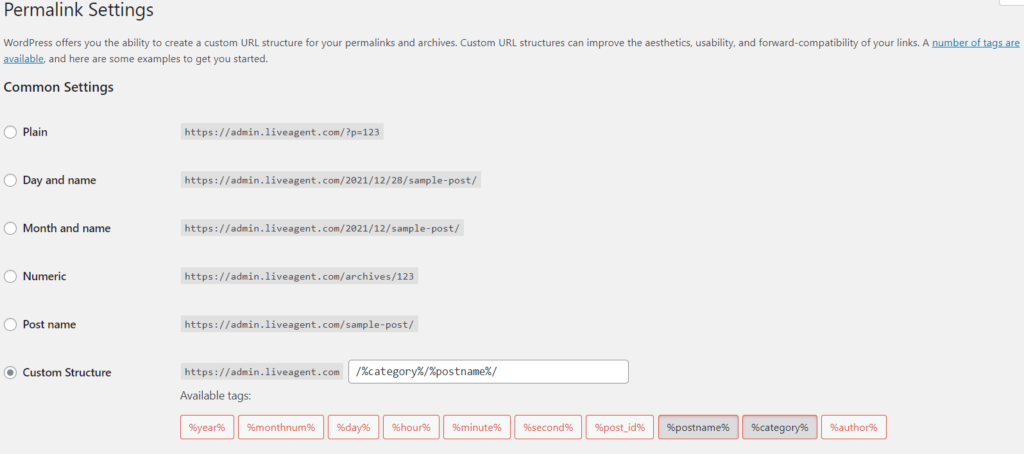 If you use the Yoast SEO plugin, as we suggested earlier, then this option is available under SEO -> Permalinks menu. Once there, select the one that best fits your needs.
These are a group of performance indicators that analyze how well your website functions from an experience perspective. You can check your page rankings using this report in Google Search Console, which grades them as 'Good,' 'Needs Improvement,' or even' Poor.'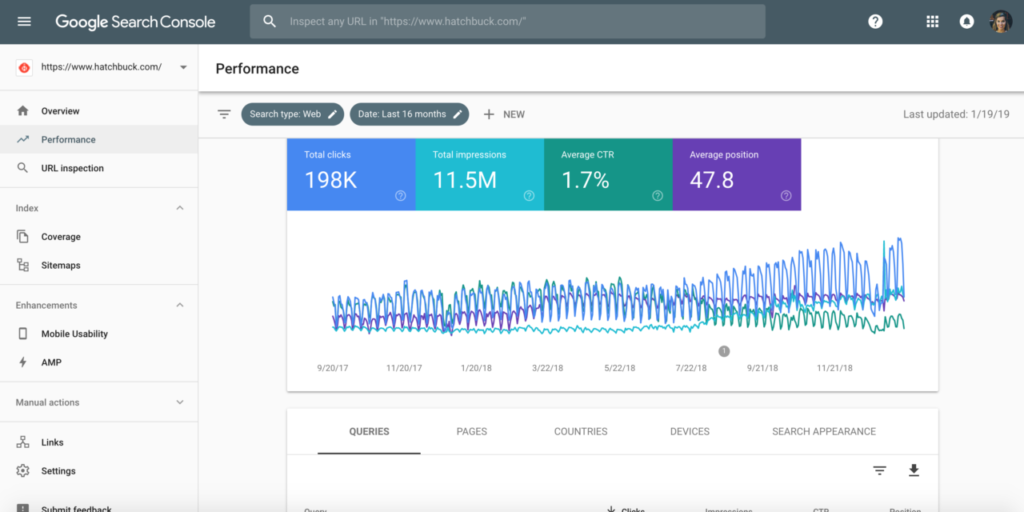 Reports such as these are handy for detecting issues like slow website speeds, blocked resources, missing titles, and low-quality content.
Link juice is a term used in SEO that refers to how important your website is for search engines. The more quality links that point towards your site (that is, the higher their PageRank), the more powerful the "link juice" that your site is receiving.
To check the strength of your backlinks, all you need to do is enter any URL in Open Site Explorer and see every outbound link that has pointing towards it. If there are more than 100 external links then congratulations, you already have a powerful website. But if there aren't that many, you should start working on getting more links as soon as possible.
Search volumes are one of the most important KPIs that you should watch in order to determine which keywords would be best suited for each post's optimization efforts. They indicate how many people in total are looking for something related to what you have on offer. All in all, search volume data rate can be used to monitor the progress of your rankings over time and see how it affects conversions, traffic, or any other metric that you may find important.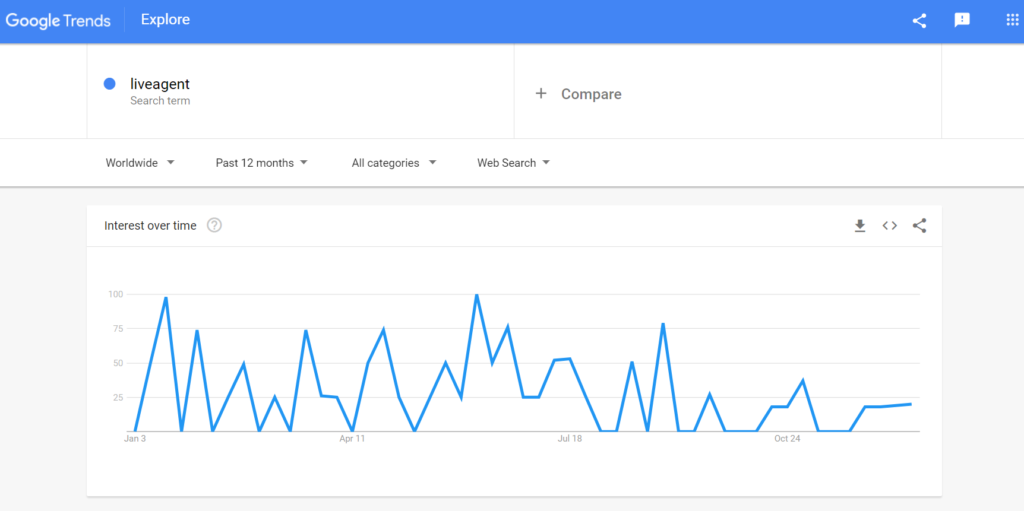 Being able to track your rankings is a must if you want to have full control over the progress of your website. There are many tools out there for this task, some being more accurate than others. However, the most important thing is finding one that works well for your website's needs and then seeing if you can achieve the desired results with it.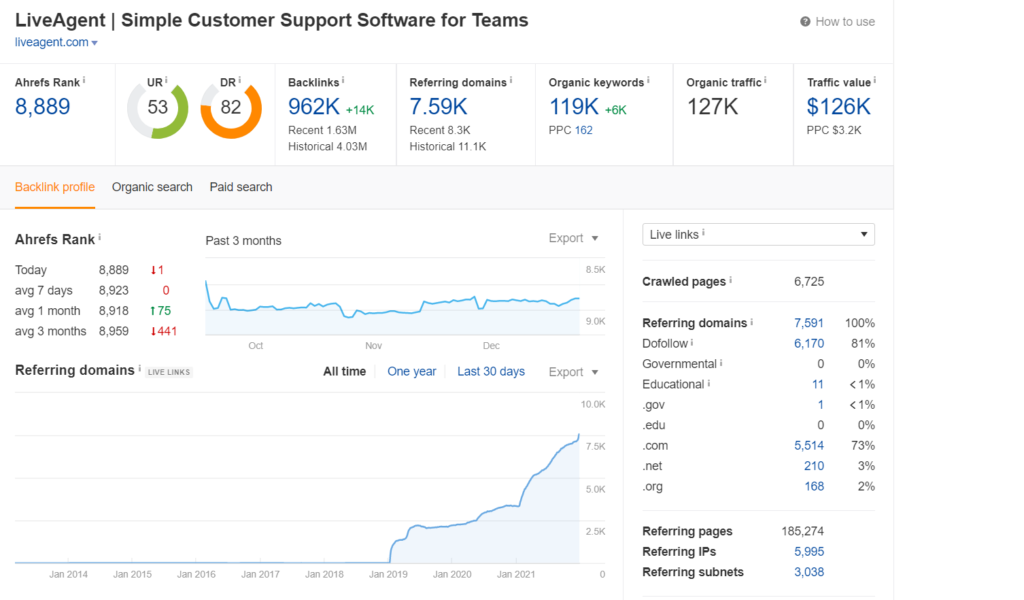 Since every business has different goals (such as increasing traffic or leads), monitoring rankings alone won't help you much unless your end-game drives more organic search traffic. That's why this should be accompanied by other KPIs that can tell you if the rankings are actually helping you achieve those goals or not (and how exactly). The main point here is to have a clear idea of what kind of results you want in order to consider your site a success, and carefully monitor everything that can affect them so that you can adjust your strategy accordingly.
Google Analytics is a great way to keep track of your website's traffic and see how visitors behave on it. Traffic sources, popular pages, entry/exit pages, and time spent on each page are just a few examples of the different data you can get from this platform. With them, you can improve the user experience by figuring out what works and doesn't.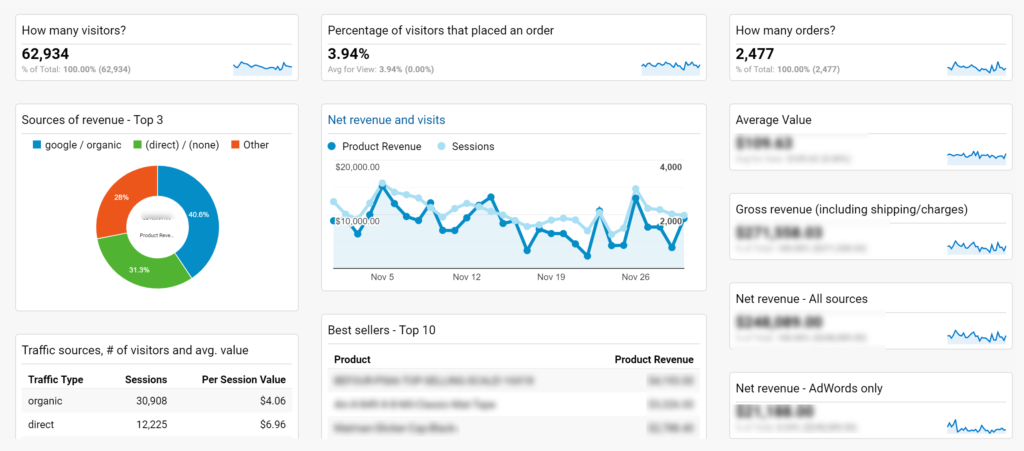 Google Analytics also includes a set of tools called Google Optimize, which is the testing and personalization platform from Google (formerly known as Content Experiments). It can help you run A/B tests on your pages to figure out what visitors prefer or not. You can test elements like button colors, navigation, design layouts, or basically anything else.
A regular SEO audit can ensure that everything works properly and there are no problems with indexing or a duplicate piece of content (which could affect your site). That's why it's a good idea to run periodic SEO audits if you want to improve your website's rankings over time.
If you want to achieve better results over time and find out which topics people are interested in, then it's vital for you to carry out some research in advance. This way, you can be sure that your posts have been optimized well enough so they can get indexed easily by search engines and become more visible in SERPs.
In addition to this, it would be helpful for you to come up with a list of keywords that could work well for each post so you can include them in the meta-description field and page title. Make use of a keyword research tool to find the most relevant ones.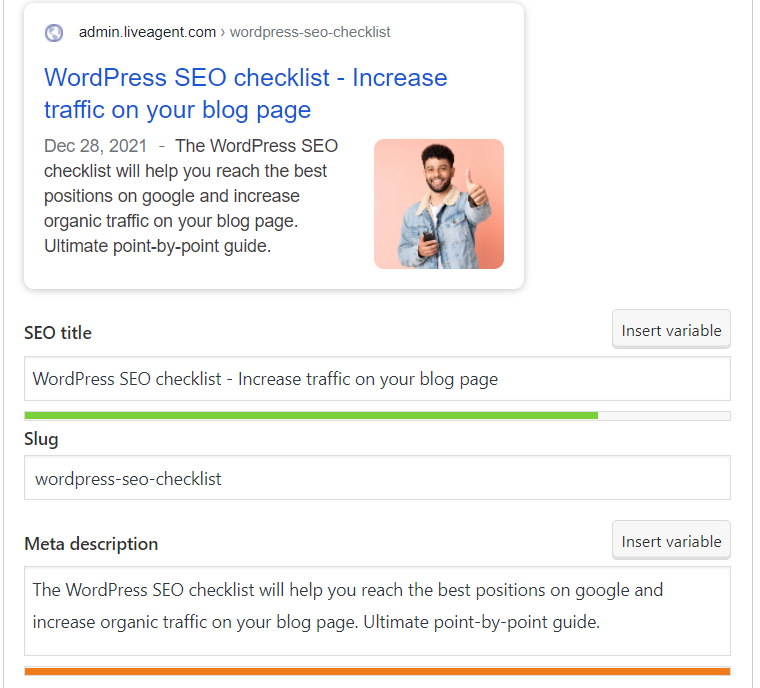 It's also good for you to try and use your keyword in the first 100 words of each post, so search engines know what it is about. As this will help them understand its purpose better, they may rank it higher than posts that don't have a clear connection between their topic and keywords.

It is not a good idea to have the keyword appear too often in your post. You don't want it to come across as spammy or appear unnatural, so no one will be interested in reading your content further down the page.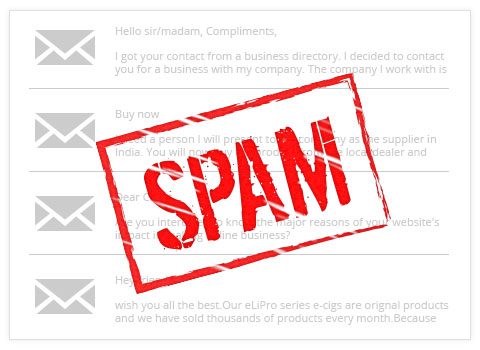 Don't waste valuable space that should be used for words and phrases people are actually looking up. You can include your keyword in your post from time to time, but keep in mind not to overdo it.
The way you write your sentences can also affect search engine rankings. It is not just about having the keyword in there, but it also needs to be placed correctly if you want Google and other platforms to understand what your post or page is all about.
LSI keywords are words that are related to your primary keyword. You don't have to use them all the time, but sprinkling a couple in here and there can be helpful, especially if they're included naturally within the context of your post. This will help Google see that you're not just trying to stuff as many keywords into your content as possible, but that you care about the content quality instead.
You want to make sure your website or blog has plenty of visual content so people can see what it's all about. That means using images, videos, audio files, and even infographics to help you get your point across in a more engaging way.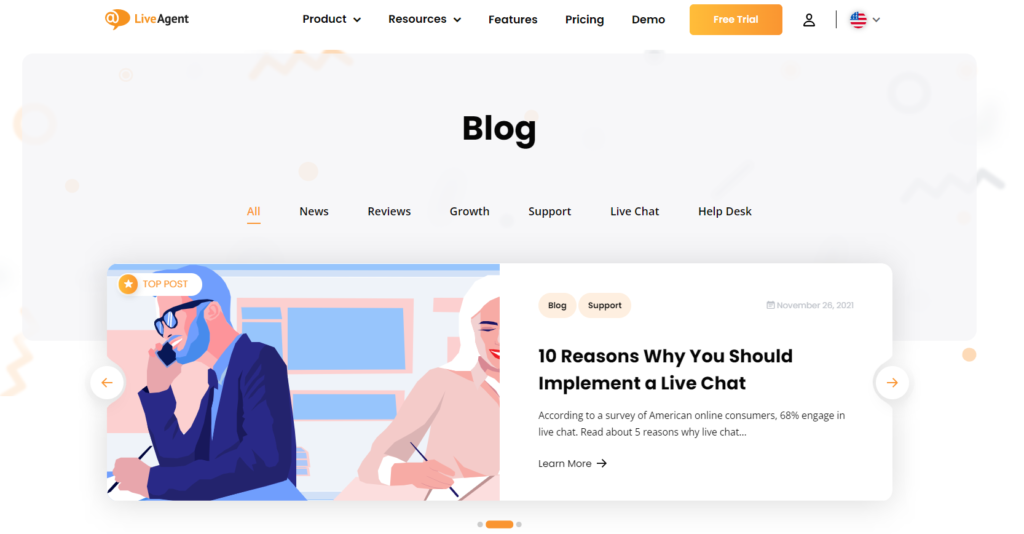 You should have a short, descriptive file name as well as an alt tag and title. The description should also be a brief summary of the image. Captions can be used to provide more information if needed. It is important to make sure the images you use in your post have all of these attributes and are optimized accordingly.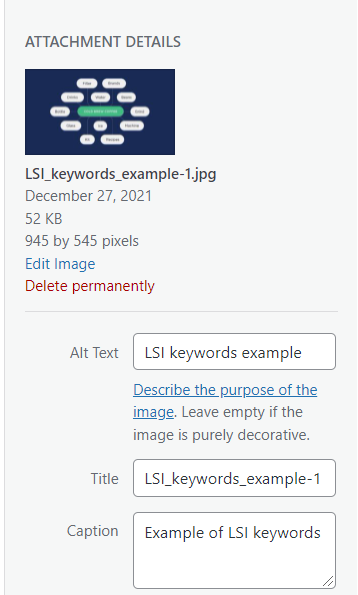 If you're using a plugin like Yoast SEO, it will help you make sure all of your images are optimized correctly. Image optimization will help you with your SEO efforts and site speed, as large images can take a long time to load (try to keep their file sizes under 100KB whenever possible). However, still make sure you're using high-quality images in order to boost your SEO and make your post look better overall.
It's not just about images anymore. You want your video content to be optimized as well, as this will help you achieve the best results possible when it comes to search engine rankings for this format of media too.
You can use all kinds of multimedia files like videos, audio, and even infographics, but they must be easily accessible and properly formatted. That means using the right file name, alt tag, title, description, and caption for each one so that people (and Google) can find them easily through search engines.
This is something you should do right from the beginning, as it will help your website or blog get indexed quickly. The title and meta descriptions are what show up in SERPs, so you want to make sure they're enticing enough for people to click on them. Remember to include keywords here, and bold those you put the most emphasis on.
This is the one that shows up at the top of your post or page, and it's essential that it's properly optimized so people can see it right away. The link represents the content of a page, so you need to ensure it works properly else it may draw a user away from clicking. You should also use an eye-catching image that will make them want to read more.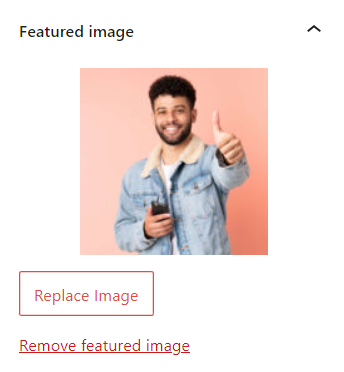 You also need to make sure your header tags are properly formatted so that they provide the right keywords and direct people's attention where you want. That means using H-tags (i.e. Heading-tags) for major headings and subheadings, etc., which correspond to the respective content on the page or post.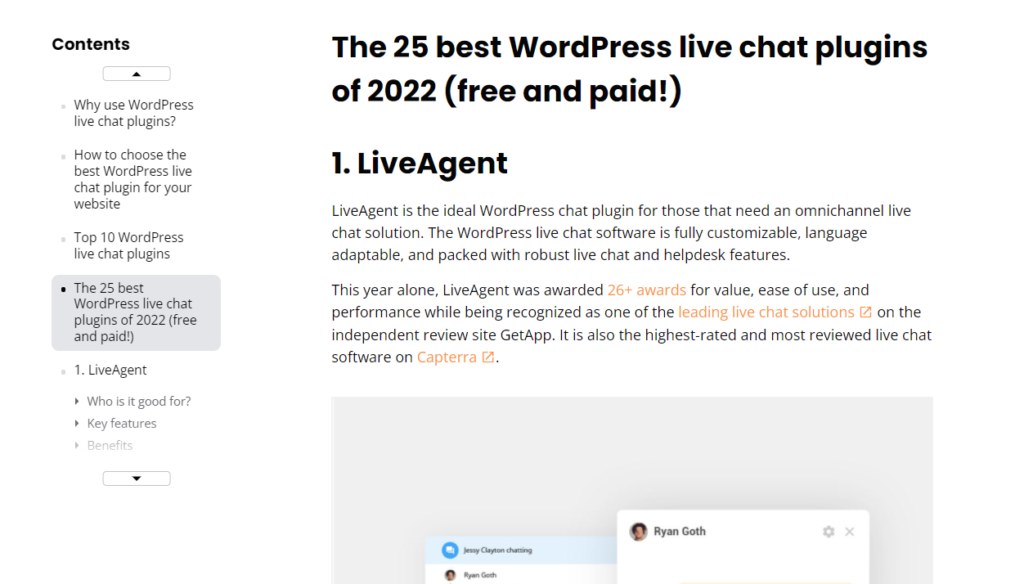 Each page needs just one H1 tag, and it should include the main keyword for that page. There is no reason to use more than one H-tag on each page of your website or blog, just be sure to use them correctly so that you can get the most out of your SEO efforts.

You also want to make sure your body copy is properly optimized for your target keywords. You can do this by including them in the text itself, as well as in the titles and meta descriptions of your pages and posts. You should also use related long-tail keywords throughout your website or blog to help further improve your SEO efforts.
Posts and pages that are constantly updated tend to rank higher in search engine results than those that aren't. That's because Google and other platforms consider them more relevant to the current state, so they're more likely to show up when people search for related terms.
Anchor links are another important part of on-page SEO, and you should use them whenever possible to help people navigate your website or blog. That means using text links with relevant keywords that will take people where they want to go.

Make sure your internal links are effective. Link to related posts on your site from within your content, and use descriptive anchor text to help Google (and readers) understand what those posts are about.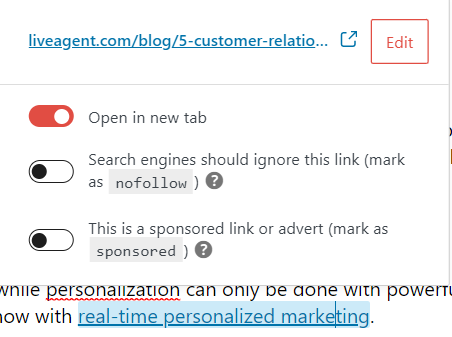 If you include outgoing links in your content, make sure they open in new tabs so that readers don't lose their place on your site. That way, they can explore your content further while still being able to come back and finish reading the original post.
If you decide to delete a post or page, make sure you use a 301 redirect so that any links pointing to it are automatically redirected to another relevant page on your site. This will help keep your SEO in good shape and ensure that people don't land on a page that no longer exists.
Make sure your content is structured correctly with the correct use of Schema markup. This will help Google and other platforms better understand the information on your website and present it in the most helpful way for your readers.
Schema markup isn't the only way to help Google understand your content, as you can also use Social markups too. This will help your content look better when it is shared on social media platforms too.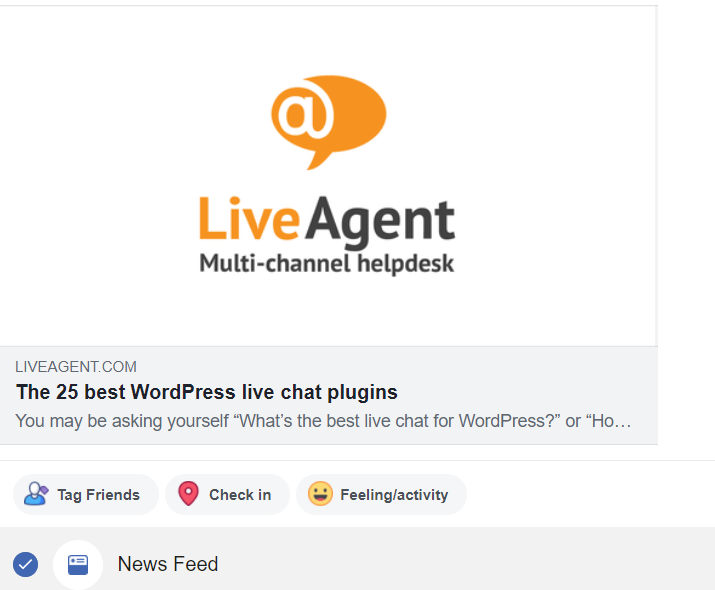 If you have a Frequently Asked Questions (FAQ) section on your site, ensure it's optimized for WordPress SEO. Use clear and concise titles for each question, and include the answer in the body of the page.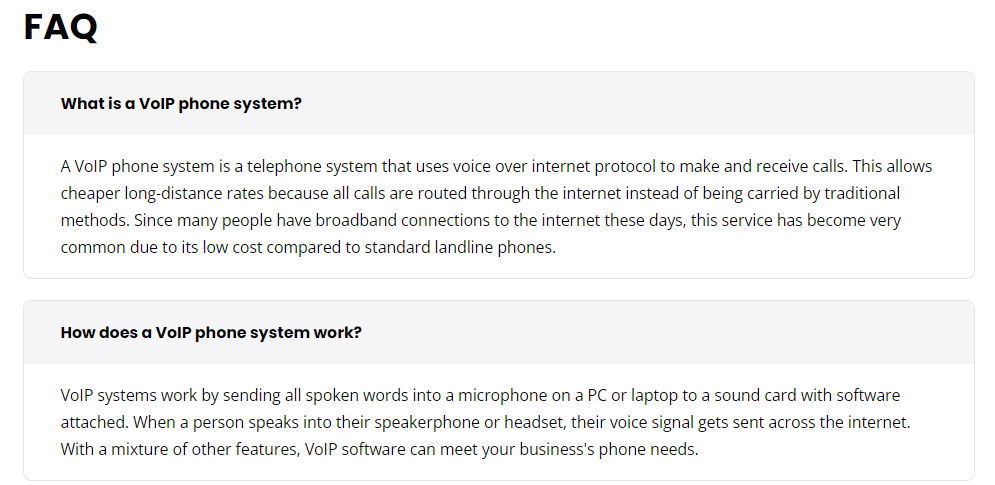 Make sure your blog tags are in a logical order and labeled with keywords that describe the content.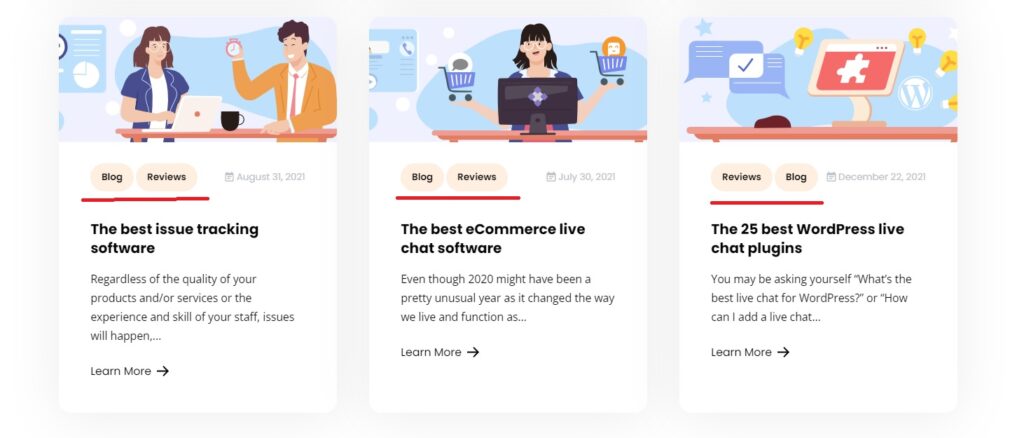 Include bios for the people who write your posts, and make sure they include a link to the author's website or blog. This is a great way to tie together all of your content in one place. It's also helpful for readers who are interested in following the author or checking out that person's blog.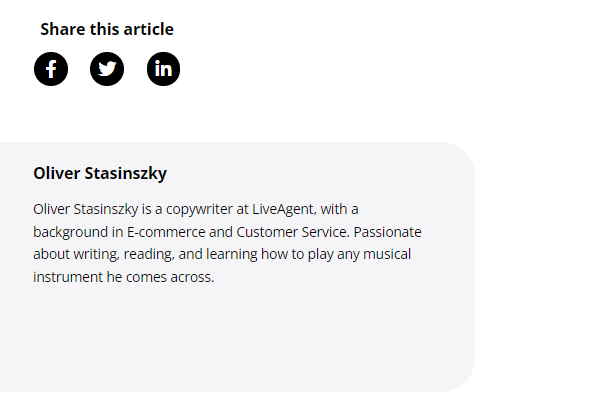 You can add an author bio to every post you publish or just have a general bio page on your site that links to all of your posts. If you have a guest post on your blog, don't forget to include the author's bio in there.
Make sure you have a button on your blog that links to your home page. This is a great way to keep readers engaged and coming back for more. It also allows them to explore your site in more depth, leading to more blog followers and subscribers.
Aim for a word count of at least 500 words for each post. It depends on the topic, but longer posts are generally better for SEO because Google prefers more actual content on a topic.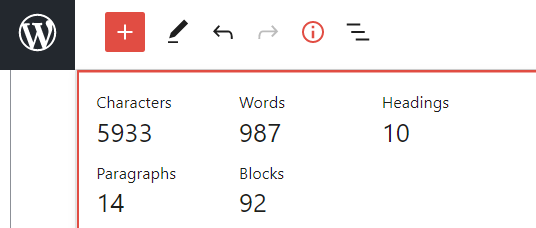 Share your content on social media and encourage followers to do the same. You should also create social sharing buttons that can be easily placed in your posts. This will allow visitors to share your content with their followers without leaving the site, thereby increasing traffic and potentially result in them linking back to you.

There are several plugins for this, of which some of the most popular include SumoMe (offering a variety of social sharing options) and Shareaholic (a popular all-in-one plugin that provides for social media sharing, analytics, and more).
Aim to publish at least one post per week or even multiple posts every day, depending on the frequency at which you create new content. Google Search prefers fresh content, so it's in your best interests to publish blog posts as often as possible. The more you post, the better chance you have of ranking high on SERPs and engaging users.
Include the last update date in your blog post's metadata. Make sure to also include a last updated date (within the HTML) for each of your blog posts, as this tells Google and other search engines when the content was published. Freshness is key.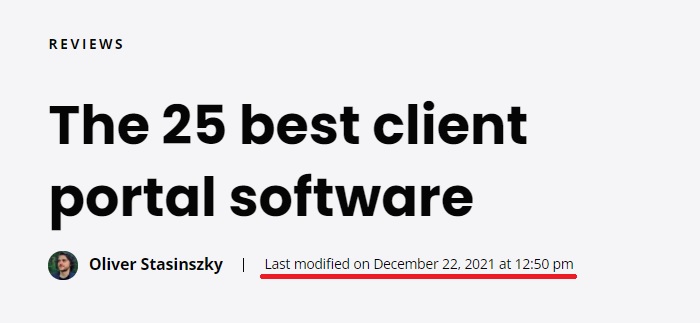 Don't forget to share your new blog posts on social media. Make it easy for your followers and fans to read your latest content by sharing it on Twitter, Facebook, LinkedIn, Google+, and other popular networks. You can even automate the process with tools like Hootsuite or Kontentino, helping you save time while keeping your social media presence alive.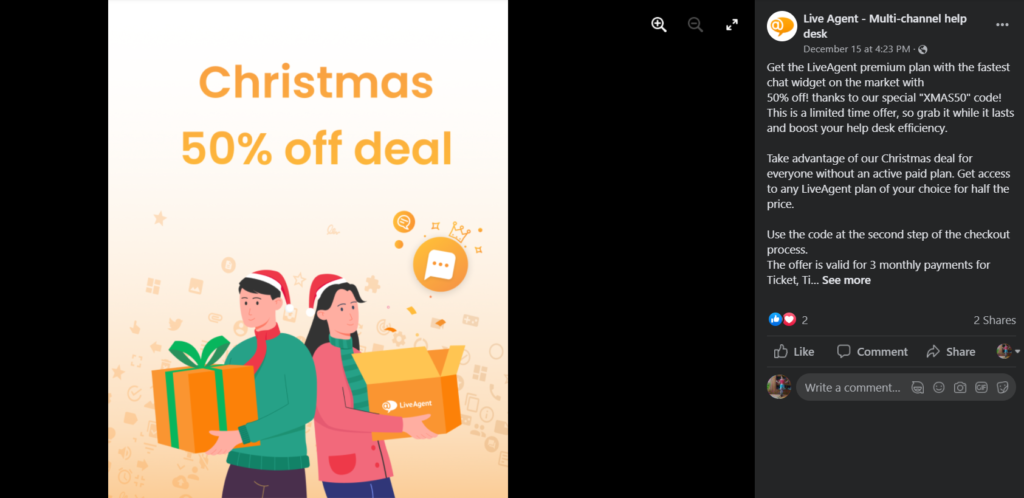 This is an important note to remember. Make sure you don't change any of your existing blog post titles after they've been published, as this can confuse Google and other search engines. If you need to make a minor edit to one of your older posts, try to change the post's metadata (within the HTML) rather than the post title itself.
Many helpful online tools can help you produce better content, including the Yoast SEO plugin for WordPress and the Hemingway App. These are just a few examples, but there are plenty of other options out there that you could try. Choose the one that best fits your needs and use it to increase your content production.
What should you avoid to keep your blog on a high SEO level?
Keep in mind that Google is constantly changing its algorithms, meaning what worked for you once may not anymore after the next update. As much as possible, try and avoid doing things like:
Duplicate content – if you publish the same article on your website as on your blog or publish posts about the same topic on both, it's okay to share some of them but try not to overdo it.
Keyword stuffing – don't try to include keywords as many times as possible in your posts, often in an unnatural way, to improve your rankings. It will do more harm than good, so it would be better to come up with more creative ways to get your keywords in the text.
Low-quality content – this is when you write just for the sake of ranking higher and don't care much about what people actually think. Focusing on SEO rather than producing high-quality content will get you there faster, but the results won't last long.
Over keyword optimization – if you try to overdo SEO practices like using too many keywords in e.g. meta tags, headers, and footers then you risk penalties and your readers won't like it either.
Duplicate URLs – while this may not seem that critical, it can still cause some problems if you're not careful enough. If you have multiple URLs pointing to the same blog post then make sure they are 301 redirects, otherwise Google might see them as duplicate content and penalize your site or part of it.
Keyword cannibalization – if you have many pages with the exact focus keywords, search engines can confuse them and not rank or give preference to any of them. You need to have a clear separation between your target terms for each page in order to get a total share of the traffic from relevant search queries.
Broken links – go through your posts and pages looking for dead links. If you find any, update the post or delete it.
Summary of WordPress SEO checklist
The essentials:
Hosting
Domain
Translation domains
WordPress theme
SEO plugin
Google Webmaster Tools
Responsivity
Elements that search engine algorithms look for:
Page speed
Cache plugin
SSL certificate
My Business Google account
XML Sitemap
Robots.txt
External backlinks
Enable indexing
Canonical links
Hreflang
Site categories
Content strategy
Permalinks
SEO analytics report:
Core Web Vitals
Link juice
Search volumes
Rank tracking
Google Analytics
Regular SEO audit
​​Blog SEO WordPress checklist:
Perform topic research
Keyword research prepared
Keyword in first 100-words
Keyword Density
Keyword Word Order
Latent Semantic Indexing (LSI) Keywords in content
Visual contents
Images optimized
Other multimedia files
SEO Title and Meta Descriptions checked
Featured image
Header tags
H1 on each page
Body copy optimized
Evergreen Content
Anchors
Internal linking
Outgoing links in new tabs
301 redirects
Structured data
Social markup
FAQ section
Blog tags
Author bios
Link button
Word count
Social signals
Regularity
'Last update' date
Share your content
Content update tips
Helpful content-producing tools
Frequently

asked questions
What is WordPress SEO?
WordPress SEO is the process of optimizing a WordPress site for search engines. This includes improving website visibility and increasing web traffic from organic search results.
How long does it take for SEO changes to take effect?
This can vary depending on what you are trying to accomplish. Some changes will take effect immediately, while others may require even a few months before they have an impact.
How to add SEO keywords in WordPress?
There is no one-size-fits-all answer to this question, as the best way to add SEO keywords will vary from site to site. However, some tips for adding SEO keywords include using them in your website title, URL, meta tags, and body copy. Our checklist should help you with that.
How can Google Analytics help me with SEO?
Google Analytics can provide valuable data that you can use to monitor your site's SEO. For example, it will show you which keywords are bringing traffic to your website so that you know what topics interest visitors the most and how they found you.
Do blog posts help SEO?
Yes, definitely. A blog is a great way to improve your site's SEO as it allows you to produce fresh content and build links over time.