Welcome to LiveAgent 5.39! As you may have noticed, we've decided to skip version 5.38 and merge it with this release, as 5.39 was a small update with a few additional functions that needed to be launched together with the changes from version 5.38. In this combined release, we've introduced some exciting new features and improvements to enhance your experience with LiveAgent even more. Now, let's dive into the details of these merged updates!
SSO with Google, Microsoft, Facebook Accounts and Okta Provider
Our customers have expressed the desire to use SSO with Google (G-suite) and Microsoft (Office365) authentication. Now with LiveAgent 5.39, customers using our Large or Enterprise plans can use single sign-on with their Google, Microsoft, or Facebook accounts, or use SSO with the Okta provider.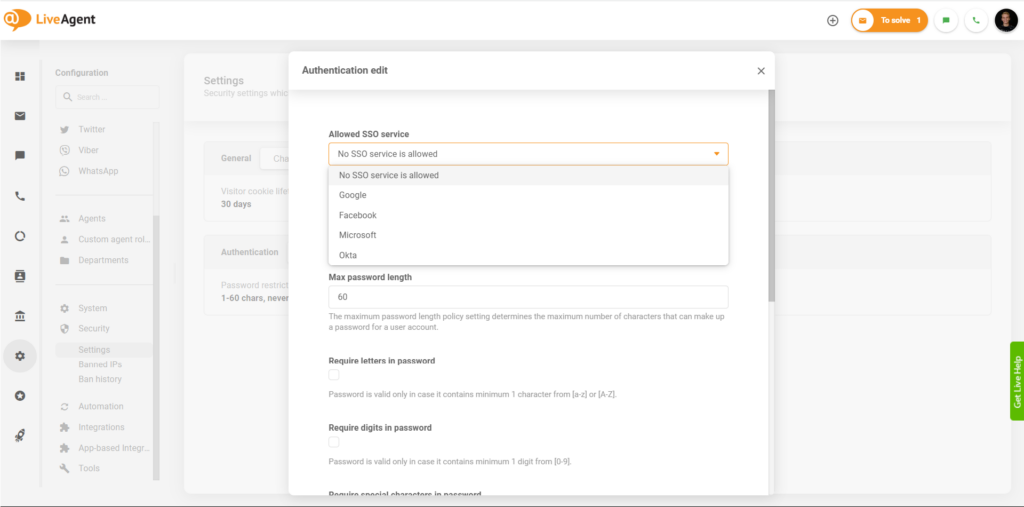 Refactor email parsed from agent email addresses
We have adjusted the refactoring functionality to differentiate between customer messages and messages forwarded from an agent's email address. We believe this distinction is important, as forwarded messages may or may not be part of the communication that should be visible to the customer. The initial change introduced in the previous version when we treated messages from the agent's email address as internal did not fit all required use cases. Since the new 5.39 version, forwarded messages from an agent's email address now appear as a hybrid between a note and a customer message, both visually and functionally.
Mail delivery notification
It came to our attention that LiveAgent was not processing undelivered email notifications. In this update, we've added system messages for undelivered emails, allowing agents to see them in case such a notification was returned from the email server.
Removal of old agent panel themes
After much consideration, we've decided to discontinue support for older themes and focus on our newer Material and Dark Blue themes. We understand that some of our users have been using these themes for some time and may be attached to them. However, these older themes have become increasingly difficult to maintain, and we believe that it's time to move forward with newer and better themes. One of the main advantages of this decision is that we can unify these themes and truly focus on making them responsive, so that you could easily work with the software from your mobile phone as well.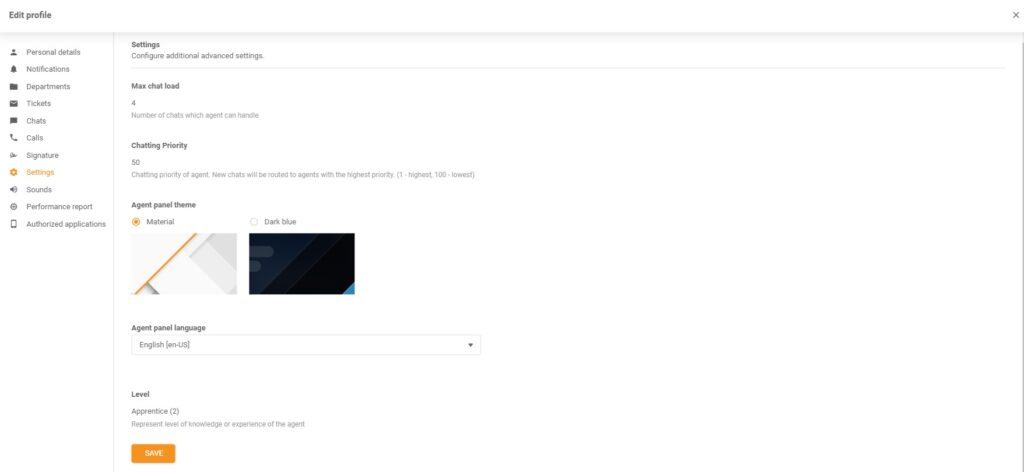 WhatsApp fixes and improvements
We've addressed several issues related to WhatsApp integration. WhatsApp answers are now counted in reports, and the number of incoming and outgoing messages is correctly counted in WhatsApp tickets. Additionally, we've fixed issues with saving names to WhatsApp contacts.
Change knowledge base certificate via dedicated UI action
We've started to split the Knowledge Base settings into more logical actions. In this version, we've separated Domain, Directory, and Domain parked settings from the general settings dialog of the Knowledge Base. This simplifies the process of updating the certificate for your Knowledge Base.
Facebook error fix
Some customers have encountered a Facebook error #551 when attempting to reply to Facebook messages through LiveAgent. The error states, "Sending message failed. Facebook authentication error. This person isn't available at the moment." However, this error message may not accurately represent the issue at hand.
The error can occur when the Facebook user either no longer exists or has blocked the page from which we are trying to send a message. In these cases, the error message provided by Facebook, "isn't available at the moment," may be misleading, as it suggests a temporary issue. To address this, we will display a more accurate message to our users instead of relying on the information provided by Facebook.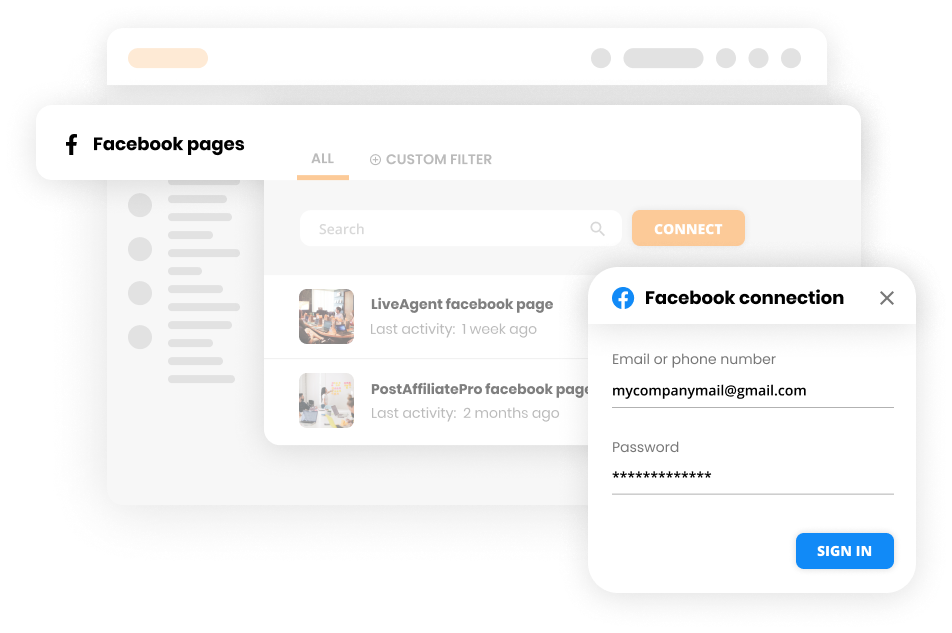 Custom port option for SMTP
Customers using Office365 needed the option to use port 588, which was not previously available. In LiveAgent 5.39, we've added the option to use any custom port for SMTP email accounts, improving compatibility with various email providers.
Bug fixes and improvements
Other various bug fixes and improvements have been implemented in LiveAgent 5.39. These include fixing the wrong time stamps in the chat history, addressing customer portal password reset issues, resolving issues with rules for WhatsApp tickets, and ensuring compatibility with ElasticSearch 8.0, among others.
That's all for the merge and update of LiveAgent 5.38 and 5.39! We hope these updates will improve your experience and satisfaction with our helpdesk software. Keep an eye out for future updates as we continue to refine and enhance LiveAgent.
Improve your sales communication
With LiveAgent, you can take advantage of advanced automation and workflow tools, customizable dashboards and reports, and integrations.