What are private notes?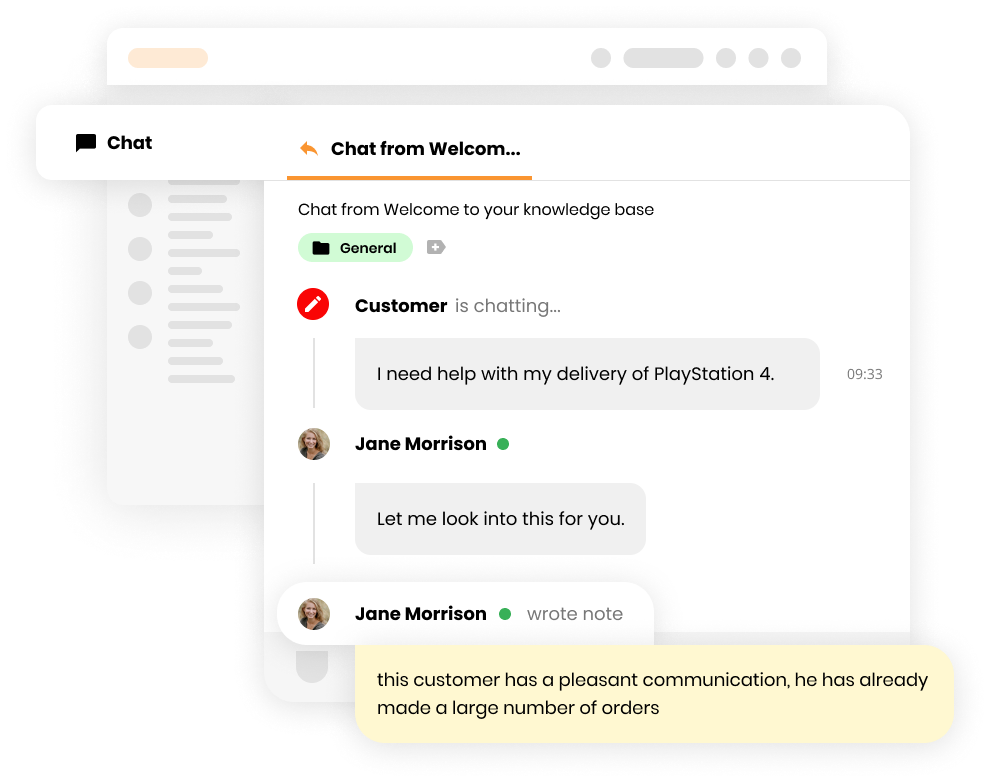 Private notes, also called Internal tickets in LiveAgent, are a great way to exchange information without any third-party being able to see it. You can create a private note to send a message to a specific audience. Private notes enable you to give important information to your team members, while the agents and customers stay completely unaware of it.
Frequently Asked Questions
What do private notes mean?

Private notes are notes that an agent can leave on a specific ticket. The contacting customer cannot see the notes. They are available for inspection only by agents who have access to a specific ticket.   

How can you use private notes to provide better customer support?

Private notes allow you to write down the most important issues related to the problem. Adding such notes also makes it easier for another agent to take over the specific case to be solved. In addition, you can add information there that the agent will not be able to find elsewhere.   

Can you use the private notes feature in LiveAgent?

In LiveAgent you have the option of using private notes. Thanks to it, the agents' work is easier and allows them to conduct activities at a better level.  
Expert note
Private notes in help desk software are essential for effective customer support. They allow agents to keep track of important customer information and provide personalized service, leading to higher customer satisfaction.

Andrej Saxon
Sales manager