One of the most popular ways to market digitally is via emails. They have grown over the years to help businesses get the right leads and communicate well online. Email marketing is seeing a massive growth over the years and the numbers well and truly back it up. Up to 81% of SMBs depend purely on email marketing as their primary tool for customer acquisition. 
Emails are a reliable way for companies to showcase their products and services while also keeping customers engaged and interested in their brand. If used properly, it can help companies build an influential culture and identity in digital marketing, helping them stand out from the rest. By doing so, customers will be able not just to get informed, but also look forward to emails from their favorite brands and shop directly off the email. 
The culture of emails has evolved over the years, with plenty of companies using innovative techniques to entice their customers. With the help of smart imagery and excellent copy, emails can drive revenue for companies online and get them a large chunk of income. It is a continual process that requires many trial-and-error methods, but with time, email marketing has continued to drive companies forward digitally and get them to convert customers positively.
Why do you need to reach out to your audience via email?
The email marketing game requires you to work with some of the best templates and Email Service Providers. Emails have become a preferred way to communicate with customers, and the numbers back it up as well.
Digital marketing has grown in great numbers over the last decade or so, and emails are the most popular form of it. Up to 93% of marketers depend on emails for their online content, and you can gain more customers and followers online, with the right crowd for your services always ready to invest.
40% of marketers claim that newsletters are a crucial part of their business and require it to get a big chunk of their revenue online. Up to 59% of buyers purchase merchandise and products purely from a strong email online. For this, you can use a company newsletter template that will entice your clients to make a purchase. 
Email management systems are a great way to reach out to your audience because they are constantly checking mail, on their mobile phones, as well as their desktops. It is a great outlet to get in touch with them on different devices and also grab their attention because everybody checks their emails at all points of time. It is crucial that you find the right language as well as tonality to truly convert, but with time, it becomes simpler.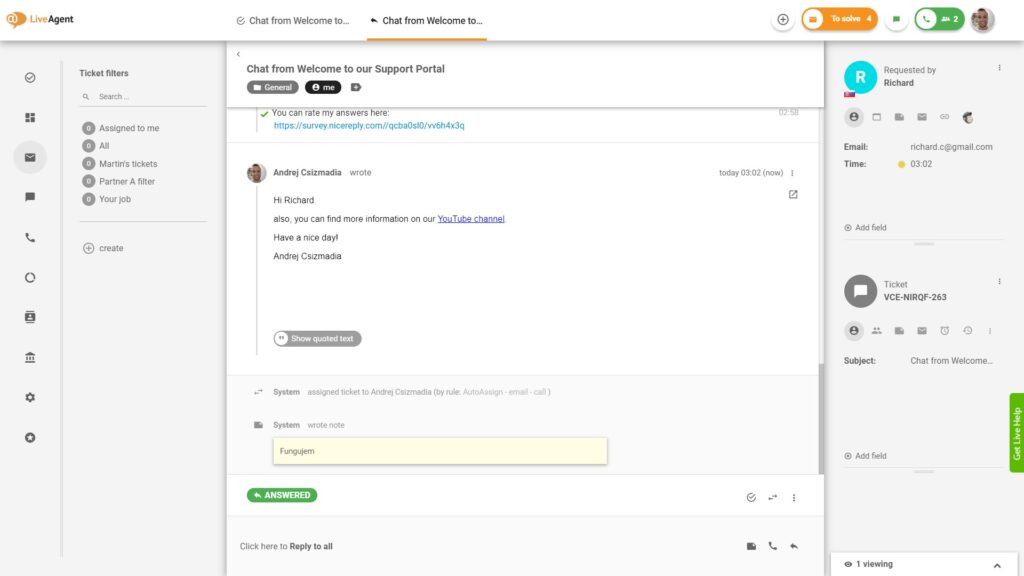 Timing of emails is also an essential aspect because if you're reaching out to them, you need to do so at a period when they're in the market for a particular product or service. Only then will they be able to receive your email with positive intent and go forth and open the same. 
Owing to advancements in the world of automation and technology, it becomes simpler to send out these emails by knowing customer intent on websites. Websites can see customer actions such as "Add to Cart," "Add to Wishlist," or when they abandon a cart and more. This gives them indicators on customer intent, and emails can be automated to get the customer's attention after they've done the same. 
Overall, email is a safe and inexpensive way to reach out to customers because it can be opened at their convenience. When you begin to see their responses to your emails, you can change strategies to give them information that is more relevant to their purchasing habits and end up doing more business. For every $1 spent on email marketing, you will be able to see a return of a maximum of $42 over time, emphasizing how important emails are for businesses to grow online and start making the most of their revenue.
Customer service and Email templates
Emails play an important role in customer service, and leveraging customer service email management software can enhance this communication. They are a major point of contact between your company and the customer. A single email can change the outlook towards the company. Every email should make the customer feel like they are valued. 
Support emails are important for the customer. They will only send an email if they have an issue or they need help with something. So the templates used here should be carefully selected. It shouldn't feel impersonal. Even though the first email may be automated, the customer shouldn't feel that. Using multiple automated responses, and alternative emails according to segments, can help with that. Even changing the template when an email is sent to the customer for the second time can make a huge impact. Our ultimate aim is to make the customer feel valued, and a great template will do the job.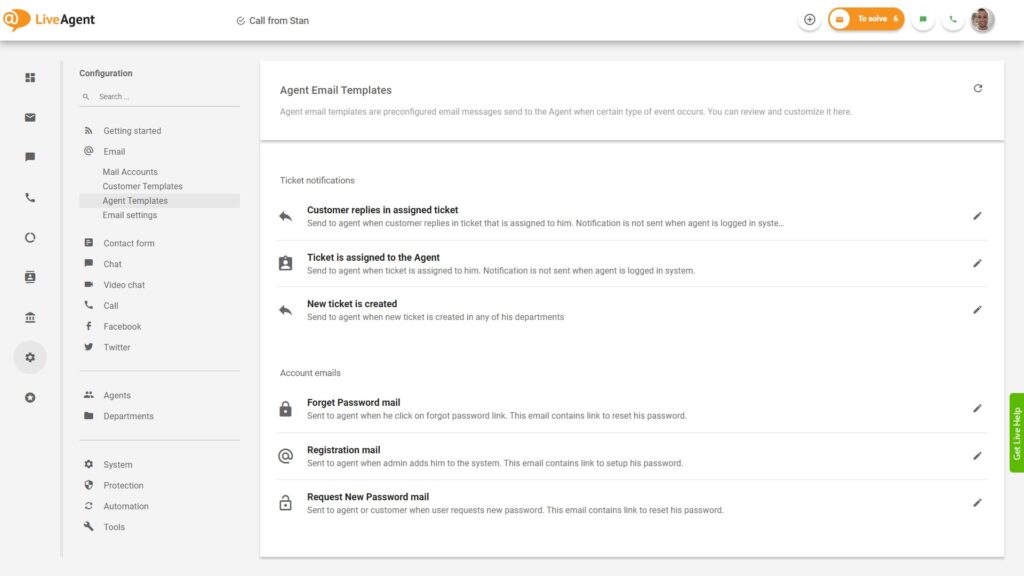 Knowing how to write the right email is the most crucial function of any customer servicing exercise for companies, and there are plenty of ways you can do so. Utilizing email templates as a writing prompt for customer service responses can help streamline the process and ensure that your business is providing consistent and comprehensive customer support. Implementing customer service email management software can further optimize your team's ability to provide exceptional support.
How can you start collecting emails?
You can collect emails from your audience via different methods. Facebook ads are one of the primary techniques many companies garner IDs. You can also provide signup forms on your website and pop-ups for customers to provide their details for a small reward at the end of it.
There are other ways you can collect emails as well, and you can leverage social media to help you do the same. All you have to do is choose a good email provider, which will help you generate leads via ads and get people to sign up for your products and services. 
You can use Instagram as a network to help customers and also generate leads via the same.
Text-based or image-based emails?
This is a debate that many brands have, so we'll clear it with a bit of pointer for both.
Text-based
By crafting engaging content in these emails, companies can build customer relationships and tap into potential buying opportunities. Headlines should be attention-grabbing while providing enough context to generate interest among readers. Additionally, the message should provide clear value with a call to action that motivates the user to complete the desired action.
The body of the email should contain easy-to-read language and formatting elements like bullet points for key takeaways and persuasive copywriting techniques used throughout the content. Furthermore, you should also add personalization elements such as calling customers by name or mentioning past interactions they've had with them.
Image-based
An effective way to engage potential customers and retain existing ones is to send marketing emails with images. Due to their visual appeal, email images are often more likely to be opened or clicked on. When consumers recognize a brand through visuals, they trust that company more and remember it better than text alone.
Lastly, you should provide valuable content consistently over time to establish trust with their recipients and increase conversions from those email campaigns over time. It is important that you don't inundate them with too many emails because then they become wary and can mark your emails as spam as well, making it harder to get back into their inbox later.
These messages are great for announcing new product launches, new campaigns, or other exciting news.
The moment you find the right balance between images and text, your customers will look forward to and enjoy receiving your emails. It is important that you don't inundate them with too many emails because then they become wary and can mark your emails as spam as well, making it harder to get back into their inbox later.
Basic prerequisites for nurturing your audience effectively
There are a few nice prerequisites to keep customers interested and generate leads the right way. You can start with acquisition email marketing and then nurture your audience online and engage them with great content. There's a small checklist you must go through before you send out any company-based emails. Here's what needs to be done:
Creating relevant email lists – You can segregate your email list into smaller ones based on actions taken by the customer on the store or the website. These include the likes of "Add to Cart," "Products Viewed," and many others. They are a great way to know how a customer interacts with your brand online. You can also generate results better with the help of precise online targeting. 
Good content – Content will always be the factor that differentiates your brand from the rest. Good content that delights and generates sales, which can lead to massive growth over time is always the best way to go about your work. Good creative teams will ensure your emails stand apart from the rest over time.
High-converting templates – Using templates that make it easier to design persuasive emails are another great way to convert your audiences. Creating emails from already successful templates ensures you have a strong base to work from. Once you onboard a customer, it is necessary to work with them to ensure they have a smooth experience with your team. You can learn more about effectively converting customers here and more.
You will need some time to find the right template with the right amount of research. There are amazing templates to choose from, so make sure you utilize the correct use case for each of them. They have worked wonders for multiple companies, and you'll begin seeing the difference as well. Let's evaluate some of the best kinds of templates that have proved to be successful for many companies and how you can use them for your business too!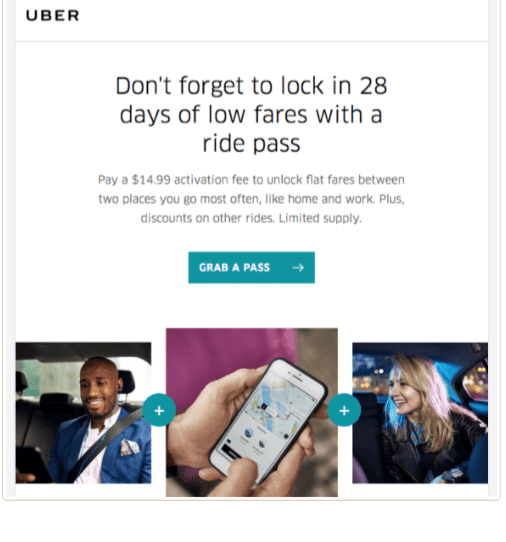 Uber – Uber is direct in getting its message across. The email above conveys the message of lower fares with their ride pass, but they've structured it in such a way that only what needs focus is highlighted. The cost of the pass makes it a great email for anybody who travels a lot.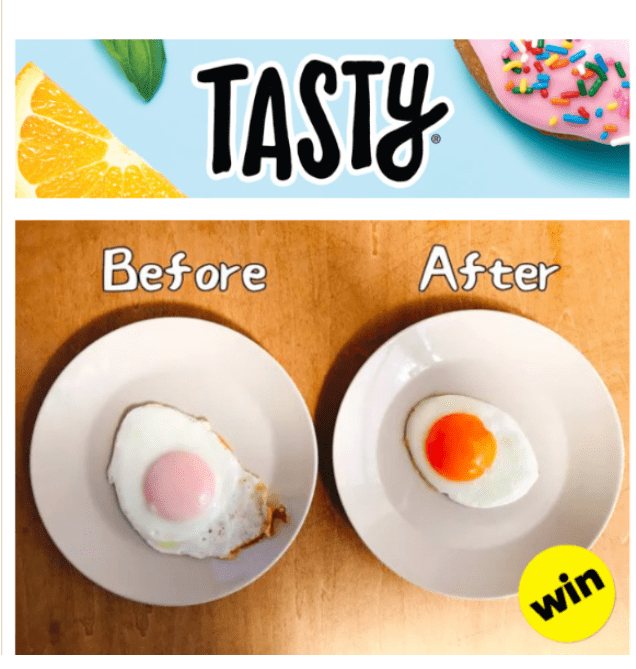 2. Tasty X Buzzfeed – Buzzfeed and Tasty are two of the most popular millennial sites on the internet. This collaboration is a powerful and simple way to grab the attention of the reader. Right now, Buzzfeed purchased Tasty and create their videos under the channel "BuzzfeedTasty." The initial success is one of the primary reasons that they ended up becoming successful.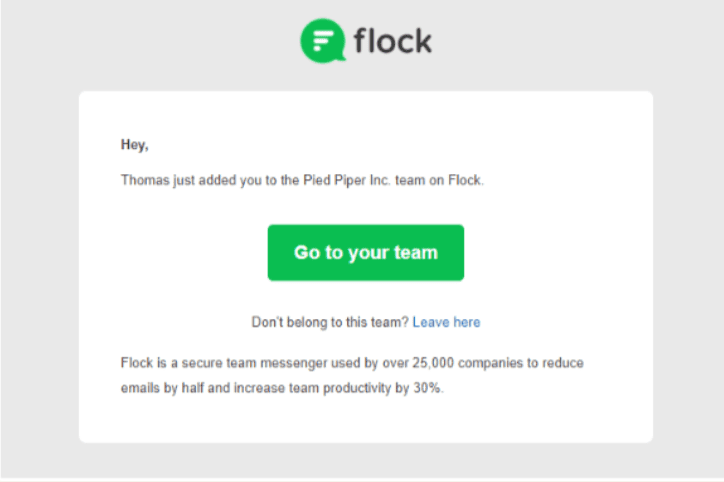 3. Flock – Flock is another excellent example for anyone looking for engaging emails with great content. They have timely reminders, which make it easier to click and complete.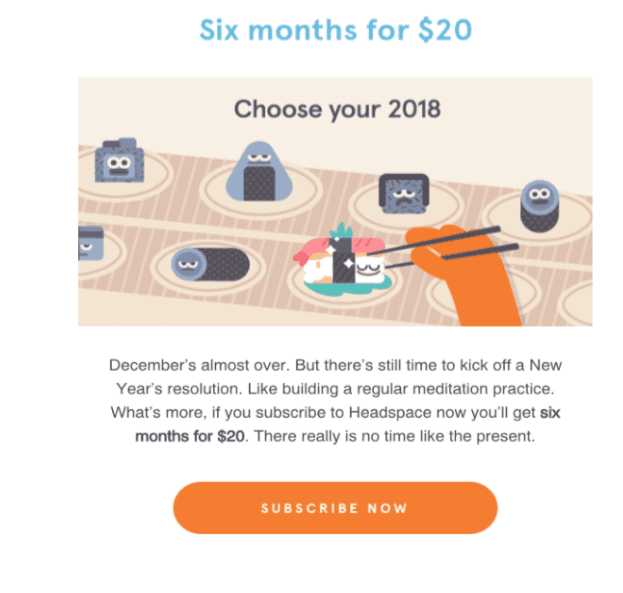 4. Headspace – This is one site that smartly utilizes images and makes sure you're paying attention. The imagery is excellent for engagement and a smarter way to choose the various offers that are being offered.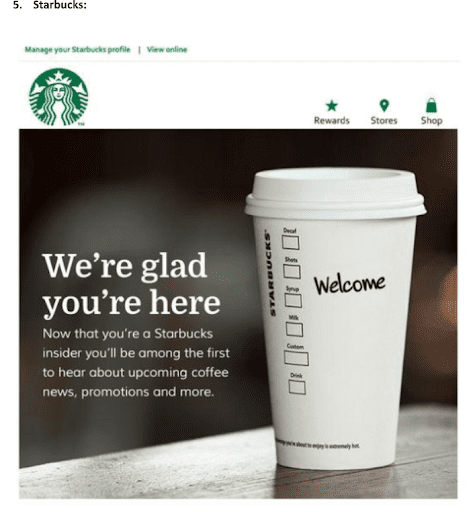 5. Starbucks – Starbucks is a company that does a great job of ensuring customers feel special. In this email, they entice customers to join as they will receive proper and regular updates on coffee at any of their outlets.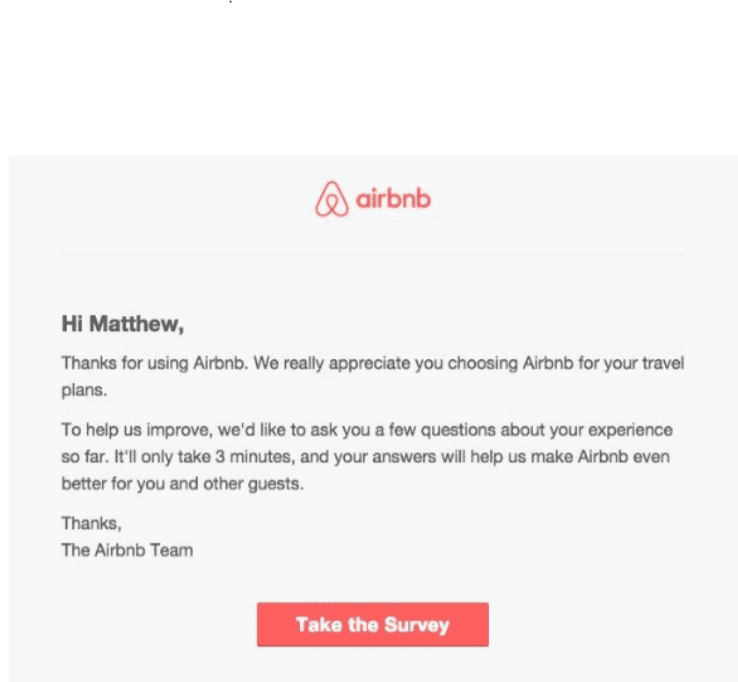 6. Airbnb – Airbnb is another site that keeps it simple when it comes to getting customers to click on their emails. Here, the user only has to complete the survey after their stay at a hotel or homestay.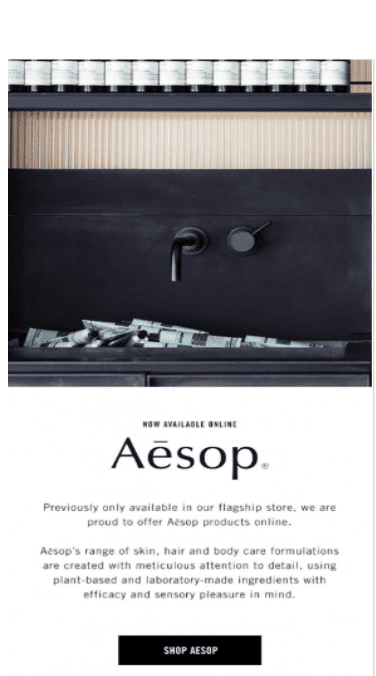 7. Aesop – A wellness and body brand which uses great imagery with excellent text to grab the reader's attention, Aesop is one site that does an excellent job of emails as well. Their great use of product imagery allows customers to enjoy a teaser of sorts before going ahead with the purchase.
8. GAP – GAP is one brand that thousands of millennials prefer, and they're very direct when they have a sale. This email shows how they use impressive text and codes.
Make your own templates
Now that you know how you can get started with email marketing with different templates, we've got great email marketing tool for you to choose from to make your job easier:
SendX – One of the more effective websites out there, it has clean templates that are easy to use, even for a beginner. They have close to 1,500 templates, which can be chosen and used directly. They also offer some great blogs with which you'll be able to see a comparison between the best ones, like ActiveCampaign and MailChimp here. 
SendX is an awesome website because it provides users with the option to choose and work with multiple templates and also test which one is successful. They have automation capabilities that make them stand out from the rest, and with time, it becomes easier to craft successful email campaigns using SendX.
The affordability factor, too, is a great advantage that comes with SendX as customers will be able to value various assets that come with it. Owing to their experience in the world of not just email marketing, but digital as a whole, there are plenty of self-help blogs available on the site as well. These blogs end up making it simpler for you to successfully create persuasive emails that can convert and also help your brand stand out from the rest.
Conclusion
Thus, you can enjoy great email campaigns from scratch. We've got the necessary information for you to begin with. SendX allows you to enjoy great functionality with easier incorporation of their tools so you can get started right away!
Don't hesitate to experiment with cold emails in order to know exactly if someone is interested in your products and services or not. You'll probably get lucky with a couple and then you can build on from there. 
Try out these templates here, and you'll be creating compelling emails that get you strong returns on investment. Good luck!
Christeen Paul
Ready to create stunning email templates?
Take advantage of our free 30-day trial and see just how easy email marketing can be with LiveAgent.