While modern marketing professionals have almost unanimously embraced the use of e-mail newsletters and compelling content to build a brand and drive sales, there are a lot of mixed opinions on how to approach and implement this type of strategy.
Fortunately, we are living in a world of data. While there is a lot of white noise and half-hearted advice out there ("use the right voice for your customer," "have a consistent tone and message,"), the best re-source that a savvy digital marketing can use comes in the form of immediate and actionable data.
In the spirit of this article, you don't have to take my word for it. Recent statistics make the case for a focus on great and consistent content all by themselves:
Content marketing trendsetters create almost 8 times more web traffic than brands with un-derutilized or nonexistent content marketing budgets.
Inbound customers cost 62% less to reach, and convert to sales at a rate three times higher than outbound leads.
A staggering 92% of technology marketers contribute their increased success to better and more consistent content.
E-mail marketing is up to 40 times more effective at gaining traction than Facebook or Twitter.
Digital marketing has been around for long enough to accrue a mountain of data. While marketing strategy and brand creation are nuanced topics, there are proven and data-based best practices for sales plan implementation.
This article aims to provide some actionable and data-driven ways that a content marketing plan can be overhauled from start to finish – the best ways to plan your content, how to make sure your content has impact, and how to make sure people are actually seeing your content.
1. Fine-tune your strategy… And possibly rethink your approach
Content marketing can mean different things to different people, but there are some core facts that separate the successful approaches from the underwhelming.
To start with, having a deep strategy and a clear goal lies at the heart of great content. What the data tells us is that brands that use content marketing to great success have a few key similarities in their ap-proaches:
A custom content strategy that has a unique connection to the brand, and the current customer, wins every time – 78% of consumers believe that custom content speaks favorably about a brand's image and commitment to customer relationships.
Content marketing should be the core of the strategy, not an afterthought. The most effective digital marketers spent 42% of their budget on content marketing, vs. 15% for less successful campaigns.
Only 42% of marketers had a clear vision of what content marketing success even meant. 76% of the most effective marketers had a clear vision of success and tangible goals for their content.
This is only the tip of the iceberg as far as data goes, but the message is clear: content marketing is a powerful tool in the digital age, but what you get out of it is directly proportionate to what you put in. So how can you put this knowledge into action?
One afternoon of meetings can restructure your approach towards content marketing, and align you with the industry leaders. Change your mindset in regards to content from a vague or generic approach to a custom message that resonates with your audience. Move content marketing efforts into a funda-mental pillar of your marketing efforts rather than a check box or afterthought to your overall strategy, and list clear and measurable goals for what content success means to your business.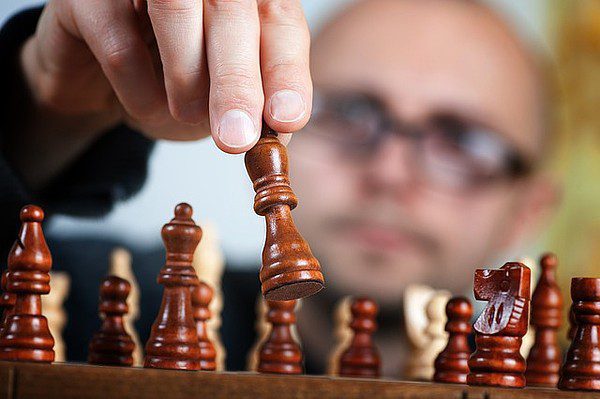 2. Make your content stand out
Now that you are re-building your strategy to place an emphasis on content, the next step is to make sure that this content promotes the desired results. While there are some common sense elements to great content – provide actual value and insight, use great writers instead of available writers, and so on – there are also some data-approved tweaks that can have great results with minimal effort. Consider the following:
80% of viewers will read your headlines, but only 20% will read your article. An emphasis on the title and headline of your article is imperative.
The same is true for quality visuals. A recent study found that if two tweets were posted, and the only difference between them was that one included a picture and the other did not, the twitter with the picture generated twice as much traffic. It pays to remember that people are drawn in – and compelled – by pictures and visual aids.
The placement and words of your call to action is extremely important – moving a CTA from the bottom of an article to the middle of the article increases its click-rate by up to 90%. This is known as an "anchor text CTA," and is fundamental to your content's ROI.
Having great writers, a consistent tone, and well-conceived articles are obviously important to your strategy and brand. But a few simple changes in delivery and presentation can provide significant results with minimal time: A rewriting of underwhelming titles, a crisp presentation with visual aids, and intelli-gent placement of your CTAs can transform the results from your content.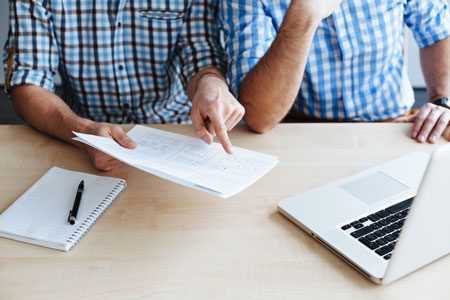 3. Rework your e-mail campaigns
Content marketing has a subtle misconception surrounding it – that great content will continually drive traffic all by itself. It's no longer enough to set up a black Friday email campaign once a year. What the numbers are making clear is that this is NOT the case. Great content will build name recognition and brand loyalty, and will create a readership over time – but it does not innate-ly increase traffic.
Getting initial traction with readers will depend on your budget, industry, and content niche. It may cost a chunk of your budget, and can be analyzed in terms of page views per dollar spent. What separates a great content strategy from an expensive one is how those one-time visitors turn in to free traffic later down the road.
Here are the numbers:
Effective use of newsletters should be the first priority: e-mails draw page visits and generate revenue 40x more effectively than Tweets or Facebook posts.
Over 50% of e-mails are now opened on mobile; having a format friendly to mobile viewership is becoming increasingly essential.
E-mails that are personalized are opened at a 26% higher rate. This doesn't just mean a name in the subject line – reference an interest or product based on the customer's previous engage-ment (you can find the data for this).
Keep it short and simple. The most effective e-mails are between 50 and 125 words.
Again, quality content and a great brand are always key – but are not the final word in digital marketing success. Using some simple techniques in e-mail delivery and content, you can unlock the most powerful tool for building a readership and ultimately driving native traffic.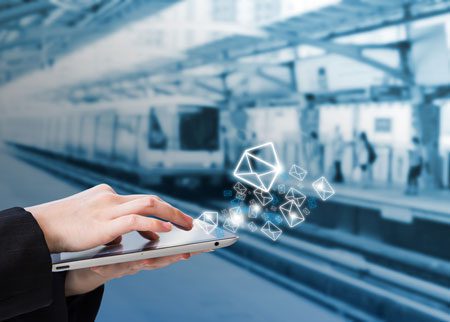 4. Re-evaluate your CTA buttons
Your call-to-action (CTA) buttons are vital when it comes to converting a prospect into a customer. Therefore, you must test your CTA buttons to determine which ones are effective, and which ones don't move the needle from a prospect's point of view.
So what exactly does testing your CTA buttons mean?
One simple testing method is to try different colors that contrast with the rest of your site page to make the button more distinct and attractive.
Another method is to try different CTA words to determine which draw more clicks.
For example, the word 'Download' on a CTA button may seem simple, but is it effective? Did you inform prospects what they were about to download?
The answer is no, which is why words such as 'Get your free white paper,' or 'Get your free gift' are far more effective, because they give users complete information about what they will receive by taking the action.
And the same principle applies when your CTA button is a direct appeal for a prospect to make a pur-chase.
It is tempting to use the words 'Click here to buy,' or some variation of it, but how welcoming are those words?
If you chose words such as 'Save 50% On Items In Your Cart,' chances are you would increase your con-versions, because your CTA now includes something of real value that provides added motivation.
That doesn't mean you have to offer a discount with every CTA. However, when wording your CTA, always remember that users are looking for a reason NOT to buy, which is why your wording must provide the subtle welcoming comfort that could make the difference between a prospect who opts-in and a prospect that abandons your site.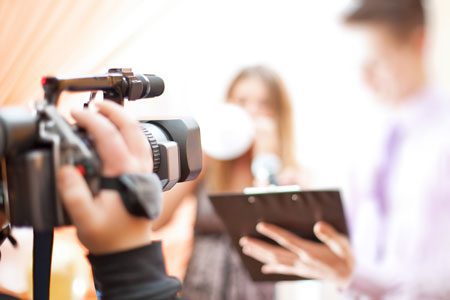 5. Use videos
The use of videos can't be overstated when it comes to content marketing.
Videos and images create emotional and personal connections that are hard to duplicate with long-form written content. Earlier we talked about how important it was for you to create outstanding content, which delivered value. And that often comes in the form of in-depth, well-researched blog pieces.
But videos must be a vital component of your content strategy, because they are easy to share, easy to consume, and easy to understand.
So the question you are probably asking is this: What kind of videos should I be creating?
The answer is simple: whatever best showcases your brand, products and company culture. But here are some more concrete examples:
Create a video for the 'About us' section of your website that introduces your key team mem-bers, and explains your company's driving motivation.
Create live-video events when you are unveiling a new product, and allow users to interact directly with your company's team members to ask questions and make comments. This increases user engagement and increases your brand profile.
Create videos that explain a service or product in a way that is simple, entertaining and easy to understand. Users are far more likely to engage with explainer videos than written tutorials.
Create weekly Q&A sessions that allow visitors to post questions that one of your team members will answer. This can also help boost your SEO strategy, because user questions tend to mimic inquiries users type in to search engines.
As you can see, there are multiple ways for you to use video to increase user engagement, showcase your company, and create a more personal connection that can also build trust.
Bringing it all together
Content is more than just following rules, metrics, and word counts. It is fundamentally about relation-ship-building and brand awareness. At the same time, these are some powerful numbers that are hard to argue with. The modern content marketing strategy, then, will use the best of both worlds – a focus on quality and value, working hand in hand with a data-driven approach to best practices in planning, execution, and follow up.