Surveys can be an effective method of gathering customer feedback that doesn't take immense amounts of time out of your customers' busy schedules. Furthermore, these surveys can help you prepare responses to important questions your business and your customer support team may have to answer. 
Is your customer support team performing well enough? Are your products and services useful and fairly priced? Were they satisfying for your customer or did they just create more problems along the way?
Customers hold answers to these questions, but asking each one of them when the opportunity arises and having a one-on-one chat is only one slow way to get them. That's where surveys come in handy. However, not every customer is willing to go through a survey just because a company asks them to do so. That's why Simplesat is an great solution for conducting your customer surveys. 
Speed up your customer service today
Gather the best feedback with LiveAgent's multi-channel ticketing system and improve your business
What is Simplesat and why it's great?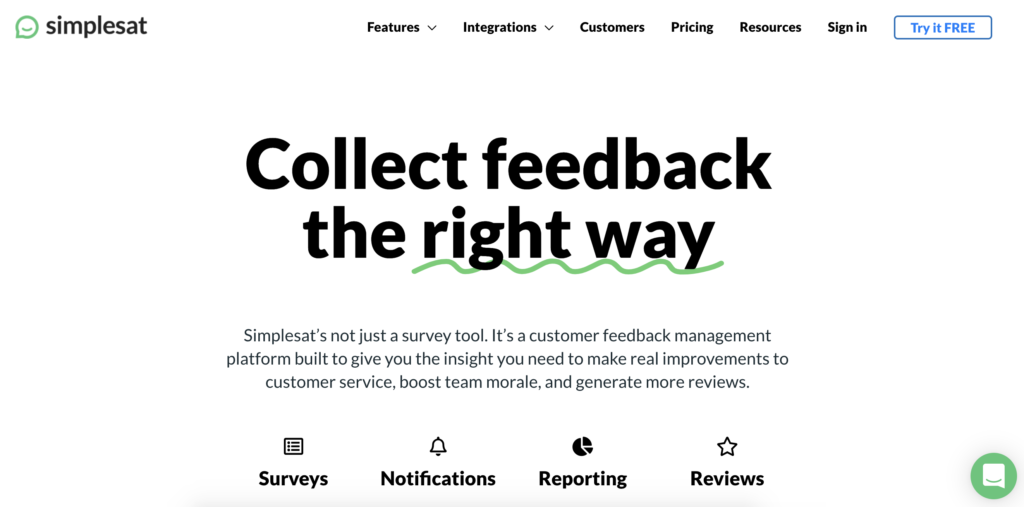 Simplesat is a customer feedback system that can help you to create great CSAT (Customer satisfaction) and NPS (Net promoter score) surveys. But that's not where its capabilities end, Simplesat also helps you reach more customers and show you survey insights. 
Your help desks can benefit from these insights greatly as they can help you pinpoint key areas where you should improve. It's easy to use and you can create your surveys fast. Let's have a look at how you can use it with your LiveAgent help desk. 
How to gather feedback from customers with Simplesat and LiveAgent
You can start using Simplesat for free thanks to their 14-day trial. Creating an account is an easy process and it takes just a minute to complete. Once you get access to Simplesat, you can start creating surveys.
You can take your pick from NPS and CSAT. Pick an NPS survey if you want to measure customer loyalty and long-term happiness. NPS surveys also let you choose an icon set instead of long answers. If you want to measure short team interactions, for example, after your help desk solves a customer issue, pick a CSAT survey.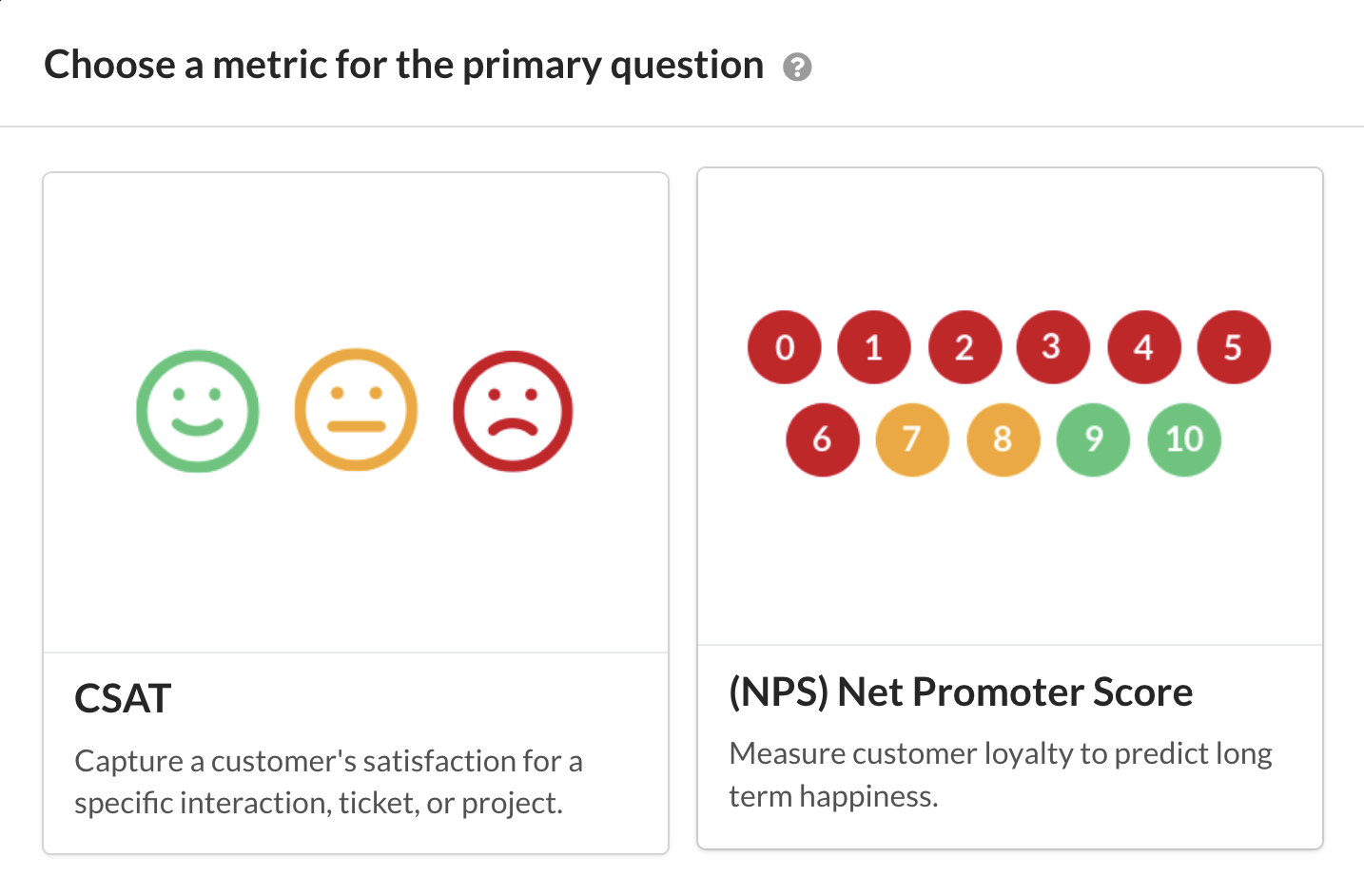 No matter which one you pick, Simplesat will help you prepare surveys with pre-written questions and answers which you can keep, customize, or change entirely for a specific purpose. It's also possible to apply your brand to make sure the survey design matches your business.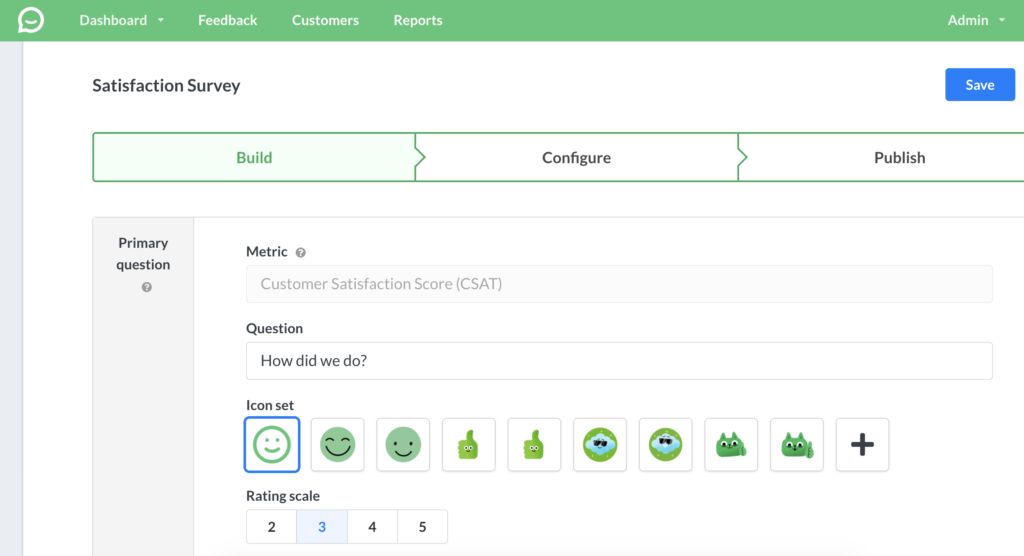 Once you create your survey, you can also take advantage of the automatic translation option that will translate all survey content into a selected language. What makes these surveys great are the customization options and a simple user interface that won't get you confused, no matter what kind of survey you're creating. 
You will receive an email each time customers give you individual responses to your survey questions. The best part is that you can create an integration and include a direct link to your LiveAgent help desk and receive ticket email notifications from customers who opted to provide answers to the survey. 
Make sure to also include review links for your Google account, social media, or review site pages to gather more ratings in various communication channels.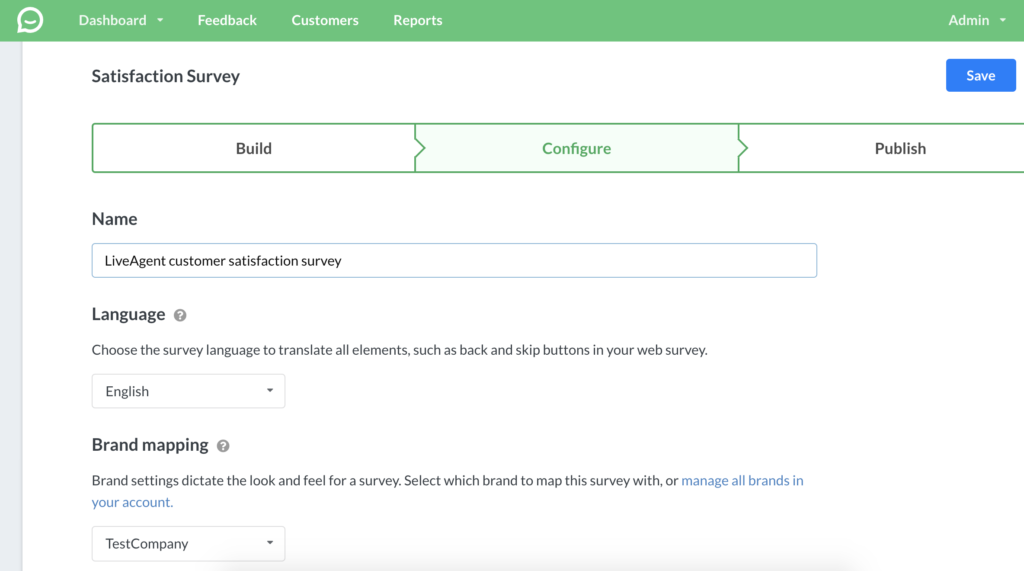 Make an effective survey with Simplesat and these tips inspired by Harry Potter
To make sure your Simplesat surveys get the most data you should stick to a few key principles to encourage your customers to complete surveys. Follow the tips below to get the most from your survey and satisfy your customers in the future thanks to their feedback. They are also full of Harry Potter examples to make sure you remember them easily.
Keep it short and engaging
Even though many customers are willing to help you and provide you with answers, very few of them want to spend time scrolling through surveys the length of Harry Potter books (because they are fairly thick). Work your magic and instead do your best to keep your answers short and sweet. This will keep people engaged and you're much more likely to get better results.
Stay focused and specific
Ever since Harry found about how Voldemort killed his parents while he survived The Killing Curse, he had one primary focus – to find out more about his parents. Take an example from Harry and stay focused on the goal of your surveys to get the right information.
If Harry was real and worked in customer support, he would probably use Simplesat surveys to ask specific questions about his parents and probably find out much sooner what Horcruxes are, preventing Voldemort's return.
One question at a time
You've never seen a wizard say two spells at once because it would a) sound like gibberish and b) not be very effective. Stick to the same principle and make sure your questions are clear and easy to understand, don't mix multiple questions into one.
Keep your questions simple and open-ended to get exactly what you want. This simple tip will make sure you won't be leading your customer to a certain answer and creating a biased survey.
Be consistent with ratings
Imagine what would happen if a simple Expelliarmus suddenly became Avada Kevadra… a simple "Ooops" would not cover that mistake. If 1 was 5 and now 1 is 1 while 5 was 1 and now it's 5… well, you see how confusing it can get. If you change rating settings from question to question they will lack consistency and your customers will make mistakes.
That is something you probably don't want to happen. Luckily Simplesat will keep your survey rating scales consistent, you just need to pick between NPS or CSAT, pick an icon set, and finally write the right questions.
Reward kindness with kindness
Love protected Harry when Voldemort tried to end his life. Show your customers some love after they showed you love a finished customer survey. Make sure to say a simple thank you or even offer them something else for the time they spent to help you improve your business.
Discounts, free samples, or other bonuses have proven to be effective strategies that make customers feel appreciated.
Customer surveys can work like magic with the right tools
Handle your customer feedback surveys like a true wizard and get the relevant feedback for your LiveAgent help desk. It's easy and intuitive to start using Simplesat and equally easy to gather it into your LiveAgent ticketing. Make sure to have a look at our Simplesat integration page which further explains the process, or go straight to the Simplesat website and start your free 14-day trial.
LiveAgent Product Tour | Live Agent02:25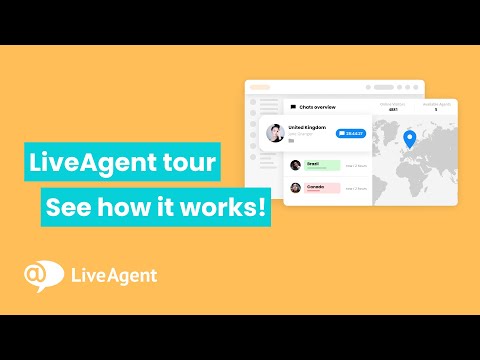 Live Agent