The customer is always right. You're probably tired of hearing this saying over and over again, but it's the reality when it comes to sales and customer support. The customer is always right, and even when they are completely wrong, it's your job to adjust to the situation and make them feel heard.
Coping with disappointed or angry customers is hard — but take a look on the bright side– dealing with these kinds of situations can help you improve your customer service processes.
Nevertheless, you need to make sure that your service agents or salespeople are both mentally and methodically prepared to cope with unpleasant situations before you put them in front of unhappy customers. They should also know how to apply the necessary techniques for winning back the loyalty of clients. 
In theory, the key actions you need to take to win a disappointed or annoyed customer back are quite simple. Every interaction they have with your business should aim to make them feel comfortable and cared for. They need to feel more confident than ever before that your company is the right one to buy from. Easier said than done, right? 
We know that the reality is way more complicated than that. That's why we've curated a list of tested tips on how to regain a customer's trust after they've experienced something negative while interacting with your business.
1. Stay calm
If a client is upset or even rude, the best and sometimes only way to win them back is to stay calm. Acting in a hostile manner or being defensive will only cause more problems and escalate an already existing conflict. It doesn't matter if you're right or wrong —  you're never going to win an argument with a customer. And if you try to jump into a heated discussion, your company will always be the one that loses this fight. An upset customer will wreak havoc on a business's reputation unless a representative rectifies the situation.
If you need help dealing with angry customers, check out this guide.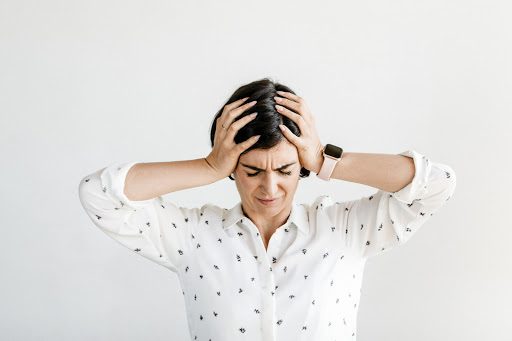 2. Listen to the client
Listening to your clients is vital. Give them the opportunity to vent and openly express their frustration or anger, and avoid interrupting them. You need to focus on their complaint by listening carefully to show that you are really dedicated to solving their problems.
Don't forget to stay calm, even if the things you hear seem to be unfair or hurtful. Always bear in mind that the final outcome of your conversation is more important, as this will make it easier for you to get through any distressing interaction with a client.
3. Identify with their problems
Hearing out an upset client and identifying with their problems can be challenging, especially when it's clear that they are not right. However, this is a necessary step to take when trying to resolve any issue.
Putting yourself in the customer's shoes and showing them that you understand how they feel can help calm the situation. This approach may also change the way your client perceives you. You may become an ally in solving their problem, rather than an enemy.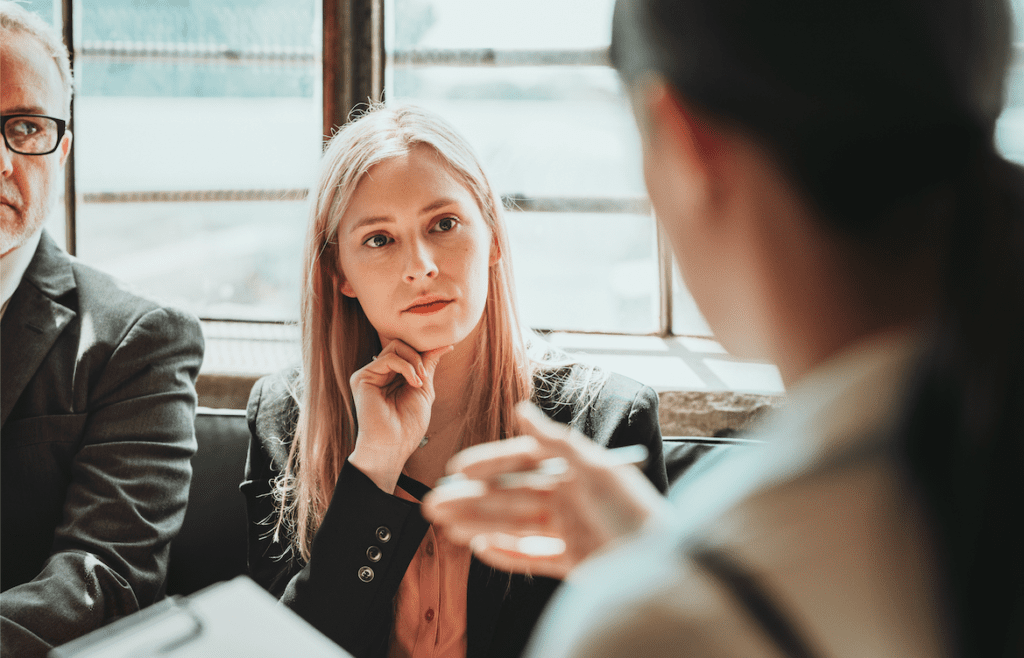 Remember, it's not just about "pretending" to understand your client. Try to look at things from their perspective instead, and it may turn out that they were not all that wrong in the first place.
4. Offer an apology
Saying something like "I'm very sorry to hear about this", or "On behalf of the company, I apologize for the faulty product you received", can work wonders when dealing with an irritated client.
There are no shortcuts. Control and manage your pride so that you are able to make a sincere apology. Don't try to fool your clients by using vague language. You have to admit that your company was in the wrong even if you disagree with the statement. Moreover, your message must make it clear to the customer that they are right and that the company is doing everything possible to meet their expectations. 
5. Take the initiative to solve a problem
After you apologize, it's time to offer an alternative solution that benefits both sides. If possible, engage the person who is in charge of the company or a dedicated department to be present when an alternative solution is suggested to a client. This will show them that your company is really going the extra mile to solve their problem.
6. Solve the problem as soon as possible
Try to agree on a solution and act on it immediately. Resolving a problem as soon as possible ensures that the situation does not lead to major problems and that the client really feels that this is your first priority.
7. Take a few minutes to relax
Resolving conflicts and coping with angry clients can be quite hard and may make you feel emotionally worn-out and drained. And on top of that, not all issues with clients have a happy ending.
Therefore it's crucial for you to take a break after trying to win a disappointed customer back, especially if this experience was fairly stressful. Even a short break will help you clear your mind and prepare you for welcoming the next client with a big smile and a willingness to help. So, take a break, have a cup of coffee, have a chat with someone supportive, and then get back out there!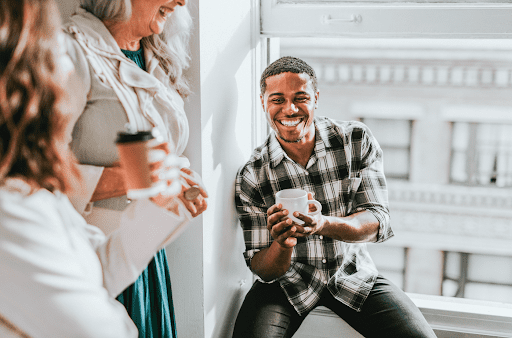 8. Learn from your mistakes
Bad experiences are a great opportunity to learn something new about your clients. Tense situations with clients also give you a chance to gather data that will help you improve business operations and customer service processes within your company.
Handling every negative situation properly will help your company improve each and every day. If one day a customer complains about the phone service provided by one of your agents, how about taking a look at the processes in place for that department?
Taking action right after an issue occurs will help you avoid future problems and prevent the company from losing customers.
Wrap up
Dealing with an angry customer is no one's favorite part of the day. However, it's an inevitable part of running a business. Moreover, losing a client can cost your company a significant amount of income because you'll be missing out on the business of someone who trusted your brand and bought from you frequently.
So, even if winning them back requires making a huge effort, you should make a reasonable attempt to do so. After all, it's almost always easier to sell to customers who are familiar with your company than to find new customers who aren't familiar with the brand.
Thankfully, with customer support management software like LiveAgent, all of these problems can be mitigated or even avoided completely. LiveAgent's native integration with Nicereply enables you to verify customer satisfaction with your products and services in real-time. As a result, your customer service agents can act proactively and resolve any issues before they escalate and turn into serious problems.