A SLA (Service-Level-Agreement) is an arrangement to meet targets for replying to the Tickets by your Agents (support representatives), for providing help to your customers.
Providing help based on service levels ensures that you're delivering quantified and reckonable service. It also provides a more clarified view when issues appear.
Log report
LiveAgent offers a log of fulfilled and missed SLAs from a specific time range and Department. Individual entries can be sorted by Requester, Ticket ID, SLA Start time, Department, Agent, Due date, Closed, and SLA remaining/overdue time. SLA Log can be exported to a CSV file.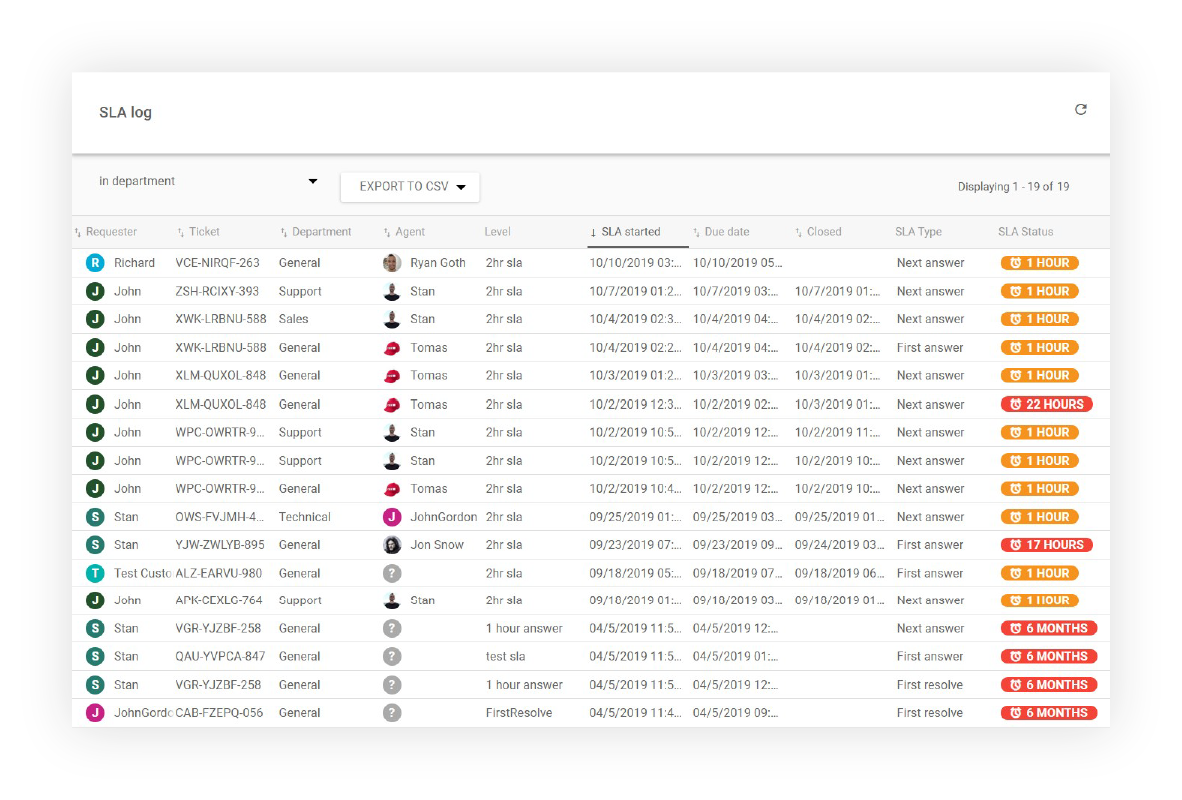 Learn from agent availability reports
Generate agent availability reports to get an overview of how long and when your agents were online. Try it today. No credit card required.