We're entering June with some fresh changes that refine the software experience. The most recent update of LiveAgent brings enhancements and fixes to the current features and functionalities of your preferred helpdesk software. Let's explore the newest modifications that come with this latest update.
Improved behavior of emails sent from email addresses that agents use to log in to their LiveAgent account
Previously, when agents sent an email using the same address they use to log in to their LiveAgent account, the message was created as a regular ticket, allowing other agents to respond as with any other ticket. However, our product and development team altered this behavior based on their vision of the optimal use of LiveAgent, transforming these tickets into internal notes instead of regular tickets. Replying to these tickets, therefore, required manual input of the agent's email address.
After receiving feedback from multiple clients expressing dissatisfaction with this altered behavior, we have decided to alter this behavior one more time to accommodate different use cases of our clients better. We have reverted to creating these emails as regular tickets instead of internal notes. This allows agents to respond easily and efficiently, with recipients automatically selected based on the agent's email. As an added enhancement, a yellow background is now used to differentiate these agent-originated emails from customer messages, making it easier to distinguish between the two.
Fixed issue which was breaking filters (Data error. Please try again later) and tags
When merging two tickets (one without a tag and the other with at least one tag), two main issues arose. Firstly, it would break the ticket filter, showing a Data error message instead of the tickets that should have appeared after clicking on the filter. The second issue was that the system added all possible tags to the ticket rather than the previously marked ones. These issues have since been resolved.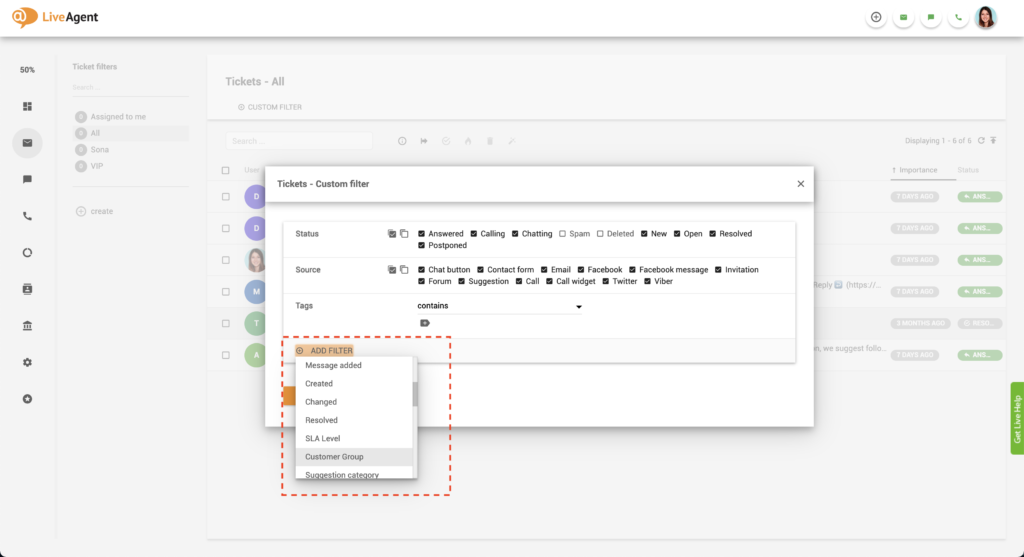 Disabled notifications when adding/removing tags
The green/red notifications displayed at the bottom of the agent panel whenever a tag was added or removed are now disabled and will not be automatically displayed unless our customers choose to activate them via rules.
Adjusted size of the plugin view in contact and ticket details
The size of the plugin view in the ticket and contact details was too small. We have therefore changed the size of the plugins so that all the data would be easily readable.
Fixed the issue that was randomly breaking the rules
Some of you may have experienced certain rules in your account getting broken with an error "Unable to execute rule (rule name) actions: SQLSTATE[HY000]: General error: 2006 MySQL server has gone away". This happened due to a temporary server connection timeout which had prevented the rules from being executed. We have therefore modified the code so that the rules would not get broken anymore, and in the case of a temporary server connection timeout, the rules will be executed again afterward.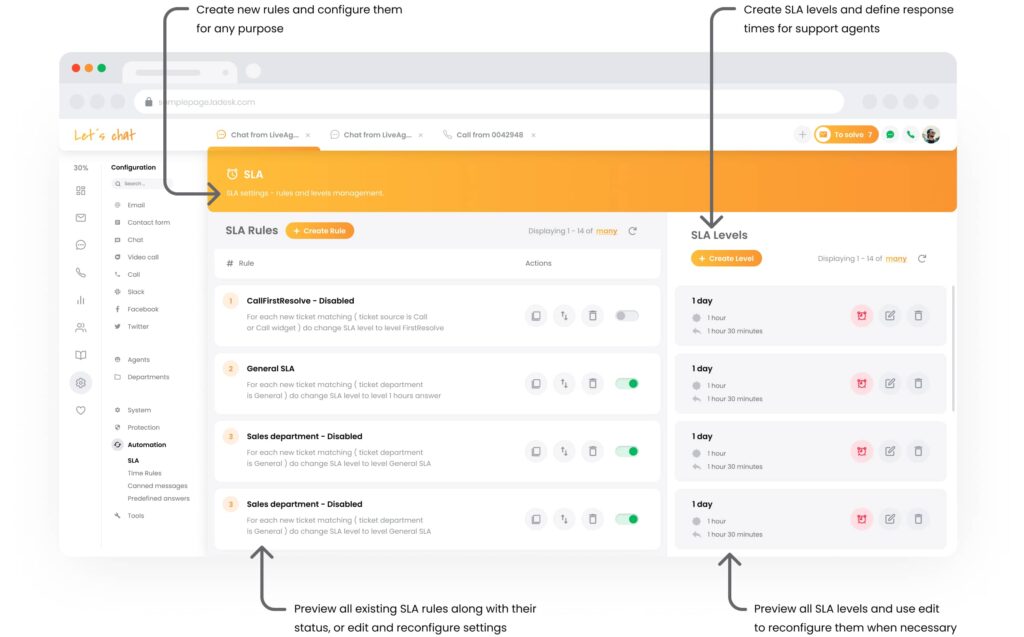 Corrected built-in email address for accounts using a custom domain
Some of our customers using a custom domain may have experienced issues with their built-in email account when configuring email forwarding or sending emails. The issue arose when the built-in email address was incorrectly changed to "support@mail.www.customdomain.com". This issue has been fixed and the built-in email addresses are now displayed correctly.
Fixed the issue that was removing agents from departments
In the circumstance that agents had a mobile app connected and disabled themselves from chats or calls, the system could have suddenly removed the agents from certain departments. Following this, admins were not able to add them back to that department due to unsaved changes. This has since been fixed and the agents are not removed from any departments anymore. Fortunately, this issue only impacted a limited number of customers who received the update before we identified and resolved the problem.
Improve your sales communication
LiveAgent is not just a fully-featured help desk software, it's use cases go far beyond that. Take advantage of LiveAgent's communication capabilities and improve your sales.