Handling customer complaints is, in most cases, an alchemy to which the recipe has not yet been discovered. However, we at LiveAgent have years of experience in dealing with customers, so we decided to write up a list of useful tips for handling complaints.
95% of customers tell someone about a negative experience with customer support. 54% of them share it more than 5 times.
First off, I would like to notify that handling complaints early in the stage is absolutely essential, moreover preventing them is even better. 
Video: How to handle angry customers
How to Handle Angry Customers | Live Agent03:05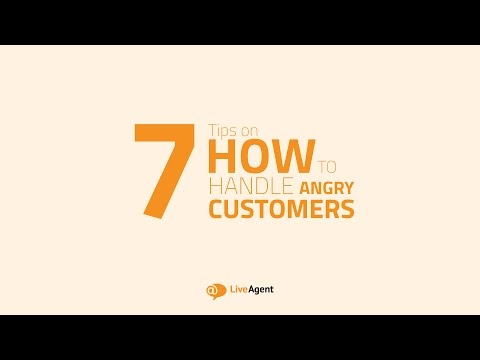 Live Agent
Handling a complaint includes three steps:
1. Seeking/detecting a complain
2. Analyzing the type of complaine
3. Responding appropriately based on the type of complainer
To actively seek out complaints you can use LiveAgent's Social network brand monitoring. What LiveAgent does is that it plugs into your Facebook and transforms every wall post, private message, or comment into a ticket for better management.  Twitter monitoring works very similarly, however, it also allows you to scan for brand mentions and transform them into tickets (e.g. if your brand name is Myawesomecompany, any tweet that includes a keyword Myawesomecompany will be detected and transfered into a ticket).
For other brand mentions you can use Google's free service called Google Alerts. It works similar to LiveAgent's Tweet monitoring – it scans for possible brand matches and sends you Alerts of brand mentions on daily bases. At LiveAgent we use GA to monitor 3rd party forums and other discussion boards.
Now that we know how to efficiently track complaints, let's analyze the type of your complainer and find out what the proper response should be.
5 most common types of complaining customers (+ how to deal with them)
1. The meek customer
Generally will not complain.
Response: Must work hard at soliciting comments and complaints and act appropriately to resolve complaints
2. The aggressive customer
Opposite of the Meek Customer. Readily complains, often loudly and at length.
Response: Listen completely, ask: "what else?," agree that a problem exists, and indicate what will be done to resolve it and when.
Danger: Being aggressive in return. The Aggressive Customer does not respond well to excuses or reasons why the product or service was unsatisfactory.
3. The high-roller customer
Expects the absolute best and is willing to pay for it. Likely to complain in a reasonable manner, unless a hybrid of the Aggressive Customer.
Response: Is interested in results and what you are going to do to recover from the customer service breakdown. Always listen respectfully and actively and question carefully to fully determine cause. Ask: "what else?" and correct the situation. Like the Aggressive Customer, the High-Roller Customer is not interested in excuses.
4. The rip-off customer
The goal is not to get the complaint satisfied but rather to win by getting something the customer is not entitled to receive. A constant and repetitive "not good enough" response to efforts to satisfy this customer is a sure indicator of a rip-off artist.
Response: Remain unfailingly objective. Use accurate quantified data to backup your response. Be sure the adjustment is in keeping with what the organization would normally do under the circumstances. Consider asking "What can I do to make things right?" after the first "not good enough."
5. The chronic complainer customer
Is never satisfied; there is always something wrong. This customer's mission is to whine. Yet, he is your customer, and as frustrating as this customer can be, he cannot be dismissed.
Response: Extraordinary patience is required. One must listen carefully and completely and never let one's anger get aroused. A sympathetic ear, a sincere apology, and an honest effort to correct the situation are likely to be the most productive. Unlike the Rip-Off Customer, most Chronic Complainer Customers will accept and appreciate your efforts to make things right. This customer wants an apology and appreciates it when you listen. Tends to be a good customer (in spite of his constant complaining) and will tell others about your positive response to his complaints.
Yes, all these are extremes and there's a big chance you will encounter more moderate types of complainers, however it's never too bad to be "overprepared".
Pro tip: Keep track of every complaint and collect important feedback.  Pass it over to your managers for further analysis
The three As of solving a complaint

1. Ask
Provide customers with the opportunity to complain, give them your full attention, listen completely and ask. Go in futher details with key questions like "What else?"
2. Agree
Nobody complains without reason. No matter how absurd the complaint might be, always act calm. Try to look at the issue from your customer's perspective. Never argue or disagree! 
3. Apologize
Resolve the problem and apologize politely. Accept the mistake and thank the customer for bringing the complaint to your attention. Compensate your client with adequate recoupment.
Now, as hard as the previous three steps might sound, if you obey them you will be named the customer support hero.
Pro tip: An unhappy customer wants a resolution "yesterday". Put everything aside and solve complaints with maximum priority. 
Stay positive
Everybody has a bad day from time to time and your customers do too, so don't hold it against them. Remember that you can't control others' behavior but you can control yours. Don't take it personally and think of the next great customer who's right around the corner.
Video: 4 customer service fails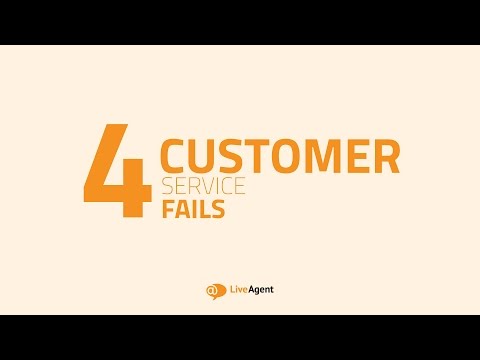 Having a hard time with angry customers?
Teach your support agents how to handle all types of angry customers with internal knowledge base scenario templates.