What is mobile help?
If customers have some problems or question, they can contact the company's customer support through various channels. If they need a support for iOS or Android app, they can use a mobile help. There are resolved the most common problems, issues and queries.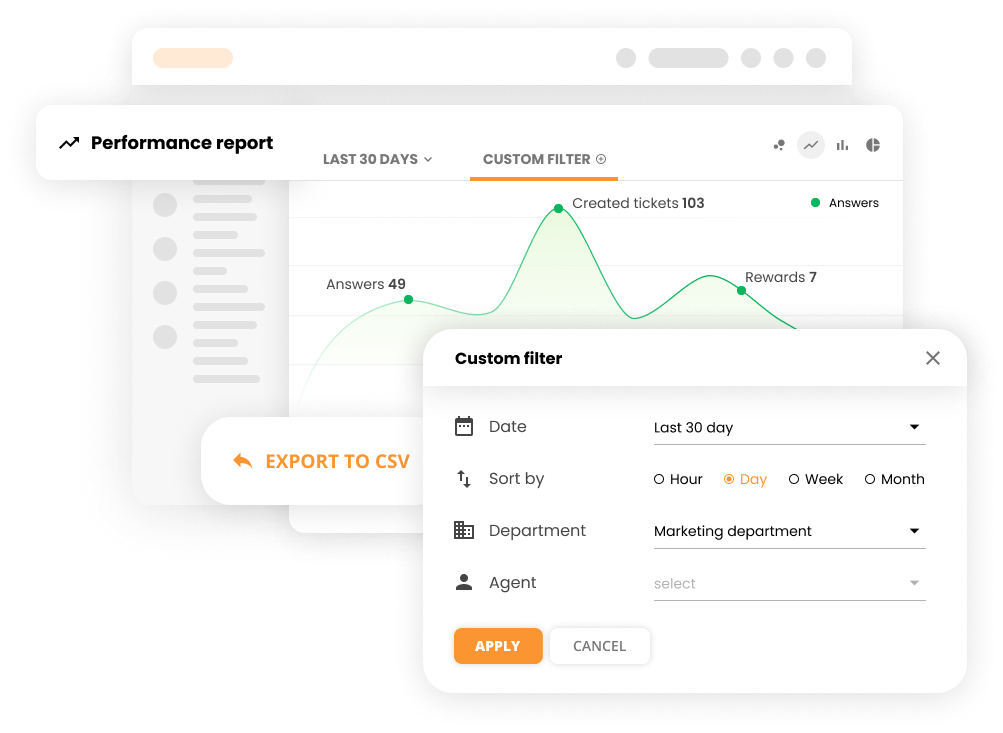 Frequently

asked questions
How do you define mobile help?
Mobile help is assistance through mobile channels. If customers have a problem or questions regarding the functioning of the application, they can simply contact customer service using a mobile device. Mobile support is needed because the use of mobile devices is increasing in relation to using the desktop.
Should your business provide mobile help?
Your company should definitely provide mobile support. Recipients use more and more mobile devices, so it is extremely important to offer help through mobile applications available on mobile devices. Thanks to this, you develop customer service and bring it to a higher level, which increases customer satisfaction and thus has an impact on conversion.
Does LiveAgent provide mobile help?
LiveAgent offers an Android app that allows you to stay connected with people visiting your website outside of your office. Thanks to this, you have the opportunity to contact your customers anywhere and offer them constant support.
Expert note
Mobile help is crucial for providing efficient customer service on mobile devices. Offering support through mobile channels enhances customer satisfaction and impacts conversion rates.

Andrej Saxon
Sales manager