What is IP address
Internet Protocol Address is a numerical label, which serves the purpose of host or network interface identification and location addressing.
Two versions of IP addresses exist. An IP version 4 address and an IP version 6 address. The size of IPv4 address is 32 bits and it is usually represented by four decimal numbers. IPv6 addresses are 128 bits and are written down as 8 hexadecimal numbers.
Watch explanation of IP address
Explore the fascinating world of IP addresses and their crucial role in enabling internet connectivity. In this video, dive into the fundamentals of IP addresses, the unique numerical identifiers that identify and facilitate communication between devices on the internet.
The Internet: IP Addresses & DNS | Code.org06:45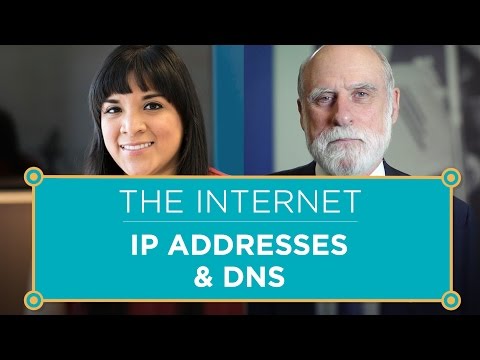 Code.org
Topics
Internet architecture
IP addresses
DNS
Cybersecurity
Video summary
The video explains how the internet works, focusing on IP addresses and the domain name system (DNS). It also talks about the design philosophy and architecture of the internet and how it allows new communication technologies to be absorbed. The video explains the use of IP addresses to identify devices on the internet and the hierarchy of numbers involved in IPv4. It also discusses the transition to IPv6, which has more than enough addresses for every grain of sand on Earth. Finally, the video explains how DNS servers are connected in a distributed hierarchy to handle requests from billions of devices and how DNS is vulnerable to cyberattacks, such as DNS spoofing.
Frequently Asked Questions
What is IP address?

An IP address is an Internet Protocol address. It is an identification number that is associated with a specific computer or computer network. When it comes to being connected to the Internet, the IP address enables computers to send and receive information.  

How to check IP address?

If you want to check the IP address, you can do this in two ways. First, through a Wi-Fi connection. You should find the data in the network system settings. When selecting the network you are connected to and checking Properties, your IP address should be listed there. The other way is with an Ethernet connection. You search for it in a similar way as with a Wi-Fi connection.

How to change IP address?

The easiest way to change your device's IP address is to join a different network. Other possibilities are resetting the modem that connects you to the network as it also resets the IP address. You can also connect through a virtual private network (VPN), use a proxy server, or contact your internet service provider. There are also tools that allow you to change the IP address.  
Expert note
Understanding the importance of IP addresses is crucial in providing efficient customer support. Personalized service leads to satisfied customers.

Andrej Saxon
Sales manager