What is a customer database?
Store all your information and data about customers in customer database in LiveAgent. You can store basic contact information like phone number, email, company address or language preferences and much more. Find out what companies request for and save this info. You are able to see previous support conversations in this database too.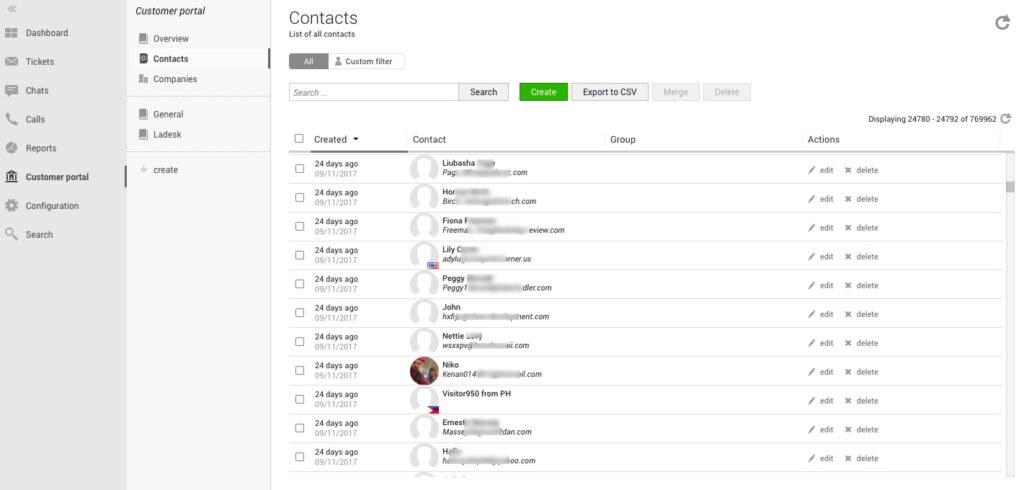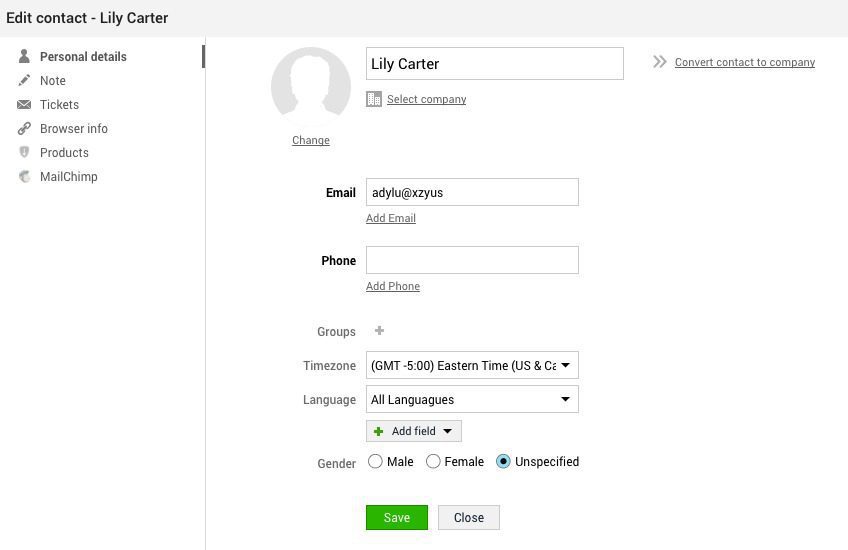 Frequently Asked Questions
What is a customer database?

The customer database is the place in LiveAgent where you can store all your information and customer data. These can be basic information, such as a telephone number, e-mail address, but also more detailed and individual.

Is having a customer database important for your company?

Having a customer base is important to your business as it shows information about the people who are interacting with your business, so they will be interested in the services you provide or the products you offer. Thanks to this, you can, for example, define your target group more clearly.

How to organize a customer database?

How you organize your customer base depends on you. You can only collect basic contact information there, i.e. name and surname, e-mail, telephone number, address, language. But you can also gather more detailed information that you may find useful.
Expert note
A comprehensive customer database is essential for building strong relationships with customers through personalized service and improved satisfaction.

Andrej Saxon
Sales manager