Hey there and welcome to the October edition of our updates! We're excited to share some recent enhancements at LiveAgent that we think you'll appreciate. These changes are all about making your experience smoother and more efficient. Without further ado, let's get into the details!
New error IDs to bring us clarity!
We all know how cryptic the "Something went wrong" error can be. Good news: we're making it history! Our developers have been tinkering away and added a trace ID to each error message. Now, instead of the message, you'll see something like this:
"Something went wrong. Please try again, and if the problem persists, contact our support with this error ID – cf156dCf5041d513x44d1f25cd8Ad8f3x."
This change will help our team identify and resolve issues much faster. The error ID is like a magic key for us, so make sure to store it when reporting an issue and provide it to our support teams to speed up those resolution times!
Sprucing up your contact widgets & customer portals!
We're giving our contact widgets and customer portals a new look! The Minimal theme for chat windows and the Material theme for customer portals have been around for some time, and while they have been silently blending into our customization lists, our customers certainly deserve to discover and enjoy these outstanding options. So, we've decided to set them as the default for all new widgets and customer portals. If you're an existing user, why not try these new themes out? Give it a go and let us know how you like it!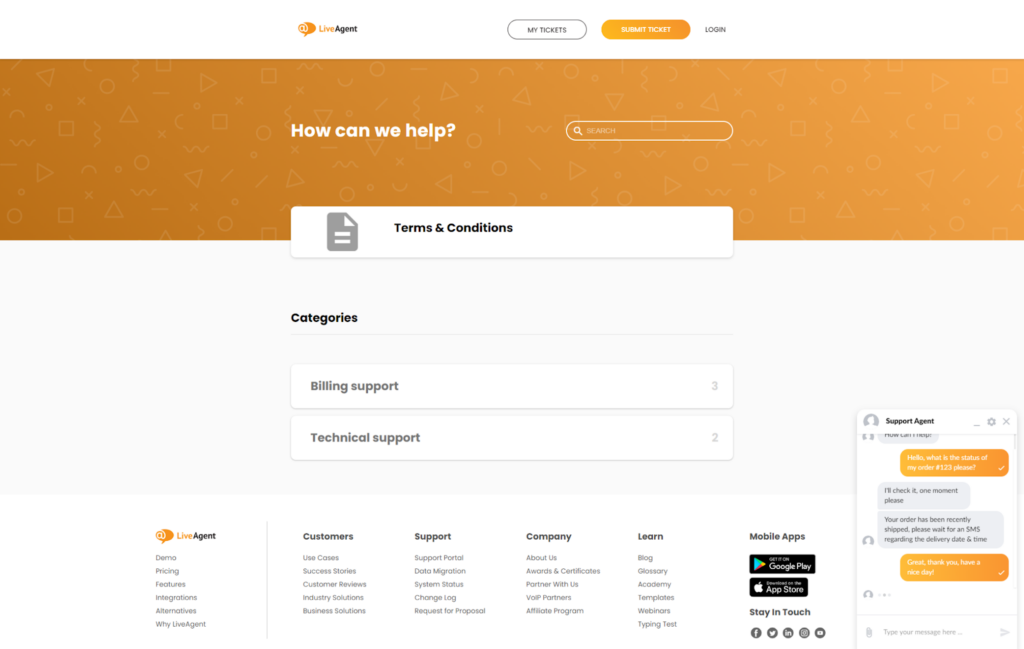 The Tag Archiving feature was born!
Remember when the only option for unused tags was to delete them? Not anymore! With our new Tag Archiving feature, you can simply archive tags you don't actively use. It's like putting them in storage, but still being able to see them in specific places like ticket filters or rules. And if you ever need them again, restoring archived tags is just a click away.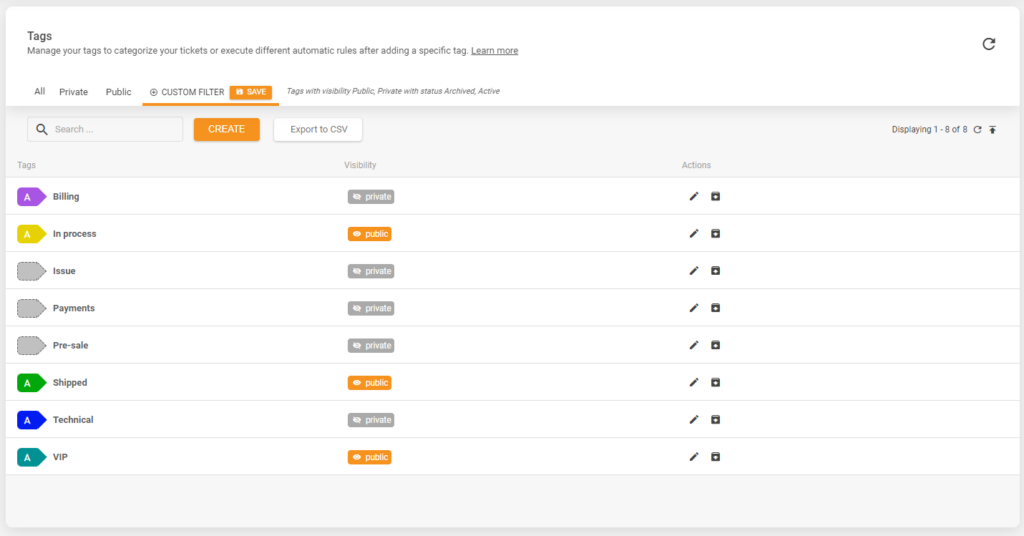 Conclusion: What's cooking in the LiveAgent kitchen
We've gone through our tweaks and improvements, but that's not all! Here's a quick glimpse into what we're working on.
First off, our team is busy at work refining our SLA and integrating AI features. While you might have heard that before, rest assured, it's an ongoing effort. We've also been enhancing our Ranking feature and fixing a few minor issues that popped up after its recent update. Your feedback has been incredibly helpful, so we want to thank you for that!
Of course, there's a lot more on the horizon, including new shortcuts for LiveAgent, particularly for our macOS users who can now use the Command key for shortcuts. Not to forget, we're always working on design, UI, and UX improvements to ensure LiveAgent is as user-friendly as possible on all devices.
Stay tuned for more updates from LiveAgent, and thanks for being part of our journey!
Improve your sales communication
LiveAgent is not just a fully-featured help desk software, it's use cases go far beyond that. Take advantage of LiveAgent's communication capabilities and improve your sales.