Are most of the orders your business receives from new customers? Or, do you find that most customers purchase one product from your store before never being seen again? If so, then you may be struggling to encourage repeat orders. No matter how many sales you have, products you sell, or coupons you send out, nothing seems to be working.
The solution to repeat orders is actually much simpler: improved customer service. By taking your business's customer service from good to great, not only will customers be more satisfied with your business, but they'll also come back for more. 
In this article, we'll help you understand how to track repeat orders and dive into specific strategies that you can implement on your online store to improve customer service. Let's get started.
What is customer retention?
The key to repeat orders on your online store is something called "customer retention." Simply speaking, customer retention is a measure of how many of your customers continue to do business with your company. For example, if a business has high customer retention, this means that a large percentage of their customers return to their business to purchase more products or services.
Customer retention ties directly into customer loyalty, as it's essentially a quantifiable way to track how loyal your customers are. Rather than defecting to another business, loyal customers are buying from your business over and over again.
To encourage repeat orders, it's important to start off by gauging your customer retention. But, how can you track customer retention? There's three metrics that are the most useful for this:
Purchase Frequency Rate: You can calculate this by dividing the number of orders placed by the number of unique customers you had within a certain time frame.
Repeat Customer Rate: This can be found by dividing the number of customers that have purchased from your store more than once by the number of unique customers you've seen within a specific time frame.
Average Order Value: Calculate your AOV metric by dividing your total revenue earned by the number of orders placed.
How customer service affects customer retention
It's no secret that loyal customers are cheaper to convert and more profitable than new customers. According to Harvard Business Review, it can be anywhere between five and 25 times cheaper to retain an existing customer than it costs to convert a new customer.
Clearly, customer retention is vital to pay attention to. And, one of the easiest ways to promote repeat orders among loyal customers is through improving your customer service. How do the two relate? The logic is simple: if a customer has a good experience interacting with a company, they'll naturally be more inclined to do business with that company the next time they need one of their products. The numbers prove this too.
According to Verint, 34% of customers state that they've switched brands because they were dissatisfied with the original brand's customer service. In many cases, you may only get one chance to prove to customers that you're worth sticking around for: further research from Microsoft has shown that 47% of customers have switched after just one instance of poor customer service.
By improving your customer service, you can help increase your customer retention rates, improve loyalty and satisfaction, and encourage repeat orders as a result.
5 Ways to encourage repeat orders through better customer service
It should be clear to you at this point just how important customer service is for your bottom line. Now that you understand how service and retention relate to each other, let's dive into some concrete strategies at improving both on your online store. 
1. Offer multiple forms of contact for support.
According to Microsoft, 66% of consumers have used at least three different channels to contact a business's customer service team. More than anything, customers want things to be convenient for them – this extends across every step in the buying journey, but especially so when it comes to contacting support. By meeting customers where they're comfortable, you'll keep them satisfied and coming back for more (if you're able to help resolve their issue, of course).
First and foremost, your business should have the basic forms of support available, including phone and email. However, many customers have come to prefer a new form of contact: live chat. Considered a must-have feature for websites, live chat has the highest customer satisfaction rate out of all forms of contact, coming in at 92%. 
While human customer service agents can be a great asset to have for live chat, they may not always be possible or affordable to have for many small businesses. To supplement any gaps your live chat has, and to use human agents where they're needed most, it's a good idea to implement a chatbot. Using AI and scripts to answer frequently asked questions, chatbots can keep customers satisfied quickly and easily.
One of the most popular ways to enable live chat on your online store is through help desk solutions with ticketing system. One of the best ticketing system examples that offer great live chat functionality is LiveAgent.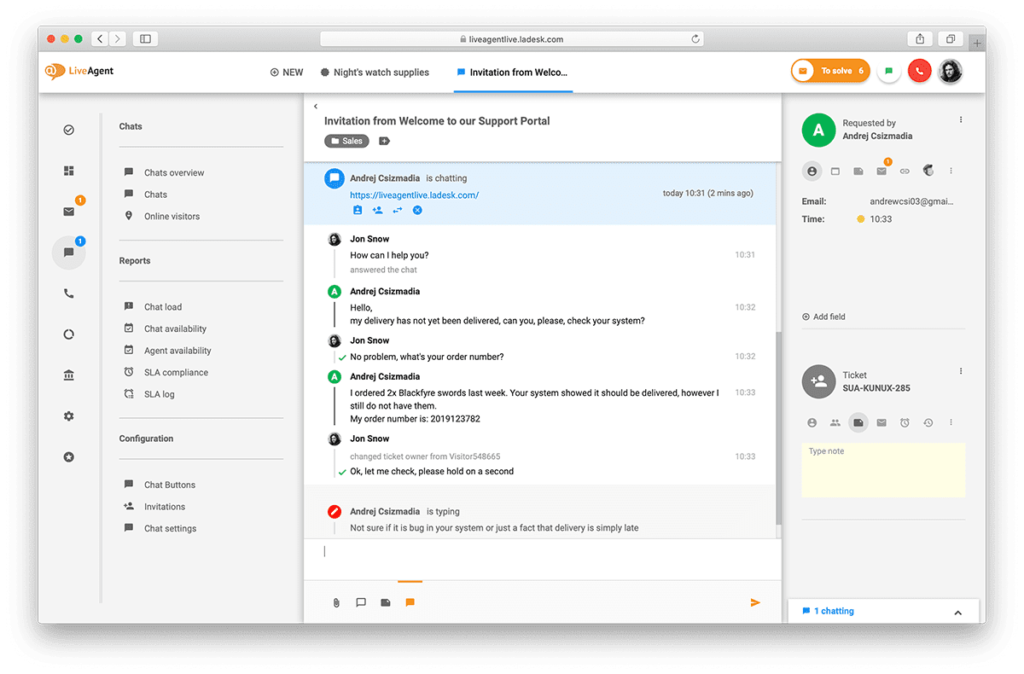 Learn more about LiveAgent's live chat software here.
2. Send personalized emails.
Sending out personalized emails to customers hits two birds with one stone. Personalized emails can simultaneously remind customers that your business still exists while showing them that you care about them – even after they've made a purchase. 
To personalize the emails your business sends out, you can utilize email segmentation. Through segmentation, you can group customers into different segments based on specific criteria, which you will then send emails to based on their needs.
Above all else, your personalized emails need to be three things: well-timed, engaging, and authentic. 
Some personalized emails that you could use to encourage repeat orders are:
Birthday & anniversary emails
Show your customers that you're on their mind for every special occasion that's personal to them. Whether it's their birthday, the first anniversary since they've signed up for your store, or they've just purchased their 50th item from your store – customers will appreciate the recognition. Include a discount or coupon to really seal the deal.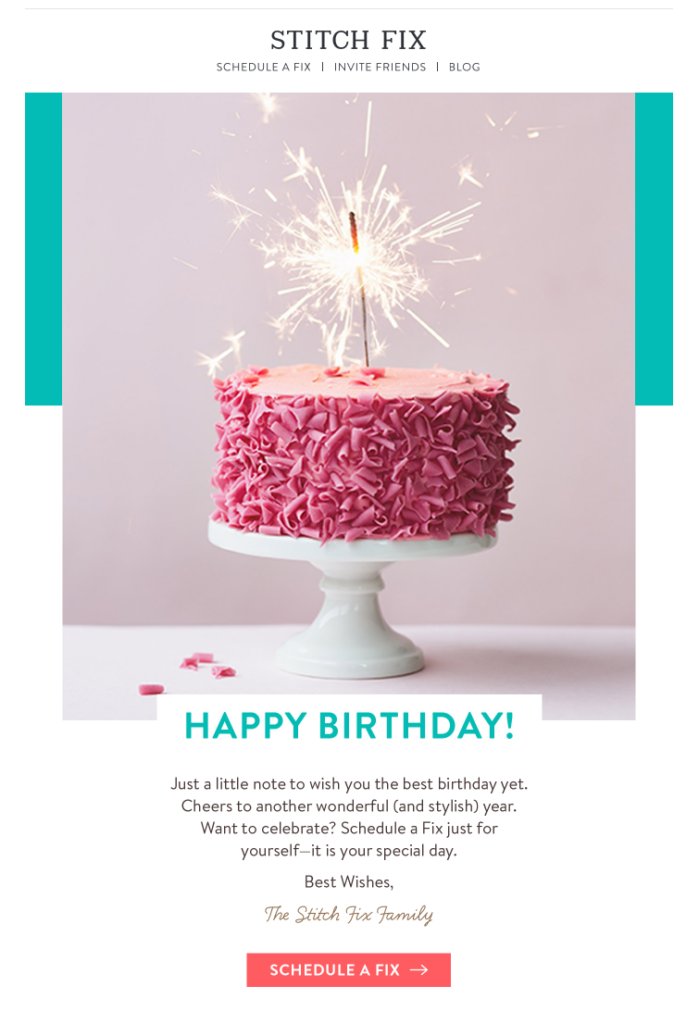 Subscription reminder emails
This email serves to remind customers that their subscription will automatically renew soon. In this email, you're both being transparent by reminding them that they have a subscription if they want to cancel, and you're getting them excited for when it is renewed. This can boost the trust that customers have in your business and encourage them to add onto their subscription (especially if you upsell within the email).
"You're running out!" emails
This type of email serves to remind a customer that they may be running out of the product they purchased from your store based on the time it's been since they bought it. This type of email is perfect for stores that sell vitamins, supplements, cosmetics, or anything that's expendable.
Re-engagement emails
If a customer hasn't bought from your store for an extended period of time, it's a good idea to re-engage them via email. This email can ask for feedback, entice with a coupon or deal, or simply showcase your newest offerings that they may have missed. 
This email is the perfect time to get personal – use the customer's name, a sales agent or the CEO's name, and a photo to show the human behind the business. Take the time to remind your customer why they bought from you in the first place.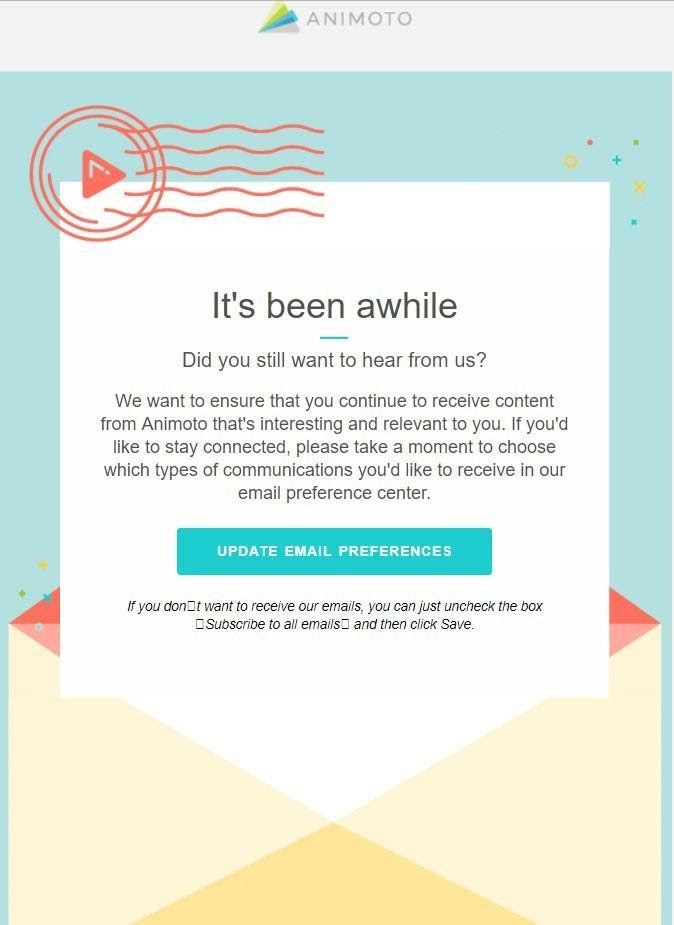 Product recommendation emails
Customers are looking for relevant content out of their email box. By sending out product recommendations personalized to their tastes, customers will find value out of the emails that you're sending them – and may even be tempted to buy. 
3. Ask for customer feedback (and act on it).
Customer feedback is both extremely valuable and severely underrated. According to Customer Thermometer, 52% of customers feel that businesses need to take action on the feedback they provide. But, rather than wait for feedback to come to your business, take initiative and be the one to ask for it.
One way to ask for feedback from customers is by sending out post-purchase emails. These emails can ask for a review of the product that the customer bought or to fill out a survey about their experience. Like the personalized emails that we just discussed, an email asking for feedback shows customers that you not only remember them, but that you value their thoughts and opinions.
You can also add a customer feedback module to your website's storefront. This mini-survey can ask customers for their thoughts on your website's usability, your products, or anything else you want in-the-moment opinions on. Here's an example of what a feedback module looks like: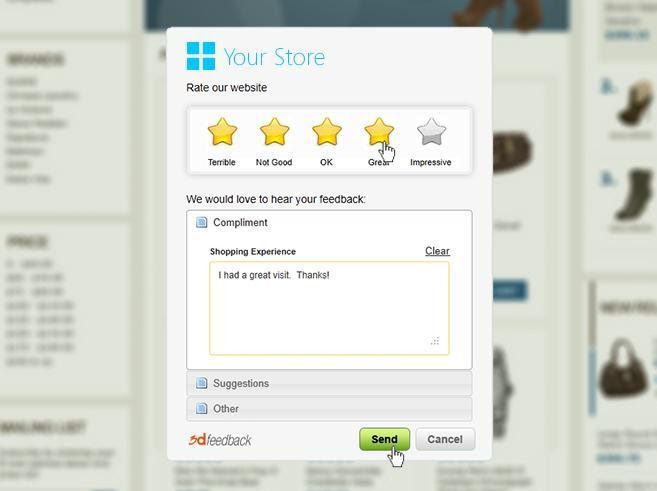 Once you receive feedback, it's vital that you thank the customer for it. Customers want to see the fruits of their labor, so if you do end up implementing the feedback that your customer provided, let them know! Whether it's an update to your software or a new line of products, be sure that the customers who inspired those decisions are the first to know.
4. Create self-service support resources.
While we have outlined the importance of having multiple support channels available to your customers, there's one form of support we didn't cover: self-service support. According to a report by Aspect Software, 73% of customers want to solve issues on their own. And that's where self-service resources come in. Integrating the best ticketing system can help streamline self-service support, ensuring customers can find answers to their questions with ease.
FAQ and Q&A pages are easy to create and implement on your website. Simply organize all of the questions your support team is asked most frequently, type up an easy-to-understand answer to those questions, and create a specific page on your site that compiles it all. 
Additionally, you can add Q&A sections to product pages that answer questions specific to that product. Here's an example of a product page Q&A section that does this well: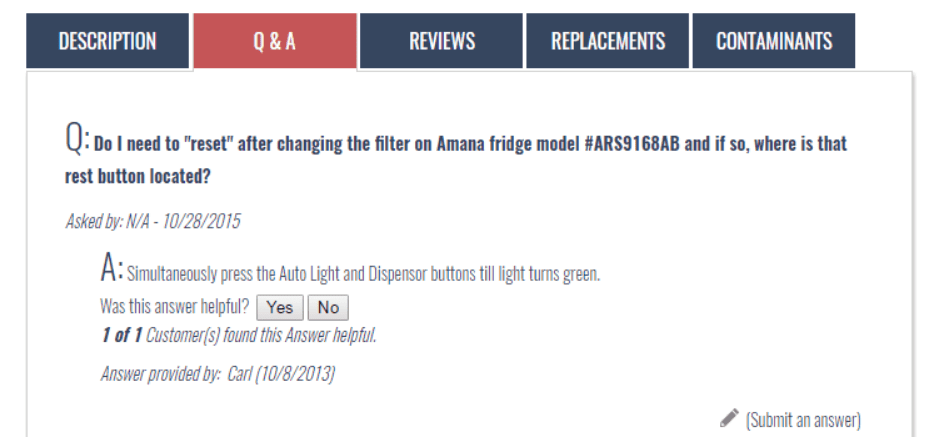 For more extensive instruction, setting up a knowledge base may be more appropriate to help out customers. This is especially true if you're selling some sort of software, or products that require extensive instruction to use.
5. Cater to your valuable customers.
Some customers may be more valuable to your business than others. Throughout your customer retention efforts, it's a good idea to recognize those customers and cater to their needs. You can even set up a VIP program that customers can qualify for if they've spent a certain amount of money, bought a specific number of products, or have been loyal customers for an extended period of time. 
By qualifying for a VIP program, customers can enjoy exclusive benefits like discounts, early access, pre-order access, or even free products. Regularly keep in touch with your VIP customers – it may even be a good idea to offer a higher tier of support to them. 
Less exclusive than a VIP program would be a loyalty program that any customer can join. Through a loyalty program, customers can earn points or rewards simply by buying products on your online store. This encourages customers to shop at your store to continue racking up points and get rewarded for their loyalty. 
But, how does customer service come into play here? Simple: constantly engage with customers in your loyalty program. You can engage with them by reminding them that they have points available, showcasing new deals that can earn them extra points, or offering assistance that's exclusive to those part of the program.
Wrapping up
Customers like to be treated like humans, and not just another number. If a customer doesn't feel valued by your business, they may decide to look elsewhere the next time they need the product they bought from you. 
By meeting customers on their level and making them feel seen and heard by your business, you'll leave them feeling more satisfied every time they purchase something from your store. 
More than anything, customers want to feel like they're part of something. By listening to customers, including them in the process, and giving them what they ask for, they'll think of your brand the next time they need to buy something from your niche. 
Use the strategies that we've outlined here today to improve your customer service and start retaining more customers. To streamline your customer service even more, start using help desk software like LiveAgent today!